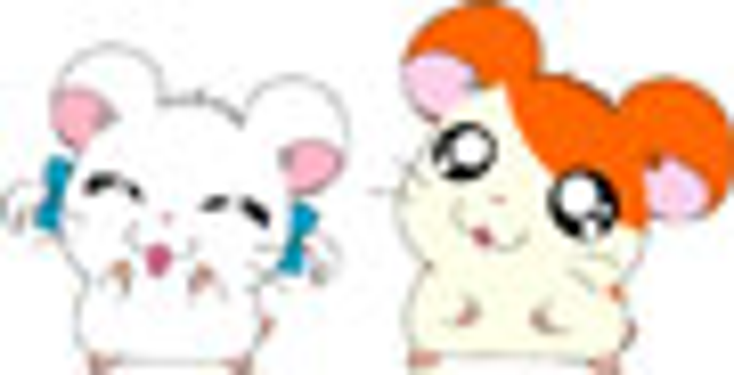 ]>Brands rarely create the hype and noise that entertainment properties do. Yet, across Europe, consumer and corporate brands are finding their way into retail through licensing. We talked to three European brands, one sweet, one classy and one stout, but all of them managing distinctive and design-led licensing programmes.
Chupa ChupsChupa Chups is a blast of colourful and sweetly scented fresh air. The brand was born in Spain in 1958 when Enric Bernat worked out how to fit a fork on a sweet. Now it is the world's leading lollipop producer; it makes over a third of the entire global consumption of lollies and five billion of them are consumed each year. What's most extraordinary is that chupa chups has evolved seamlessly from its lollipop core product into a life-affirming fashion brand appealing to children and teens.
Chupa Chups has always been cool. It's ability to tap into the zeitgeist through its graphic design, flavours and 'celebrity suckers' has ensured that. Now it has engineered
a licensing programme starting in Spain, Italy and France that takes it beyond the lick and into fashion. Licensing manager Christine Cool explains how: 'Fashion was always most important for us so this is where we started. Two or three years ago we designed our own collection for girls. Now it's for boys and girls and getting increasingly specialised. Recently we've developed fashion for toddlers with our existing apparel licensee.' The good news is that Chupa Chups hopes to launch its fashion line in the UK in the Summer.
Why does this confectionery brand work so well in the fashion world? Christine explains that it's casual, fun, colourful and responds to a need in the market: 'There is a gap for affordable, casual clothing for girls and boys. There are many high end brands and high street brands but very few in-between.' Chupa Chups has translated the brand seamlessly and the new products are backed with highly sophisticated communications and point of sale, pitched slightly older to add to the aspirational element of the brand. There are also products aimed squarely at older teenagers. A fragrance and deodorant, for example, (available in Boots in the UK next year) are found in mass market channels. 'For teens,' says Christine, 'We are appealing to the more flirty nature of the lollipop with more daring graphics.' The communications, point of sale, advertising and graphics are key supports for the step by step expansion of the brand, each playing on its personality traits - Daring, Different, Attractive, Fun, Surprising and Colourful. The company drives great PR coverage with leading fashion, sports and showbiz people.
Christine emphasises that the fashion collection is always the basis for other accessories and products. This ensures a consistent look throughout. All the designs are created in-house and the manager of the department is the daughter of the Chupa Chups founder. It's still a family owned company.
Licensing started in earnest five years ago and is now ready to move into the northern European territories. 'Now we're consolidated in southern Europe the time is right,' says Christine, who wants to find the right partners to introduce the fashion collections at specialist retail.
For Chupa Chups, the main objectives for licensing are to extend awareness of the brand while keeping loyalty to the brand characteristics, and to create more presence before the consumer. The company felt that awareness of the core product was high enough to support the brand extending into other categories.
It's rare for a confectionery brand to extend so successfully and broadly. 'It's all about fun,' says Christine. 'There are many places to go, such as accessories, umbrellas, caps, gloves. With the teenage market we can be a bit daring and with kids it's pure fun. We see ourselves as pioneering, coming from the food sector to become a lifestyle brand.'
Royal Doulton
The name conjours up Edwardian ladies sipping tea on an English summer lawn. Now, Royal Doulton is home to three brands with feisty licensing programmes that reach to all corners of the world.
Doulton's three brands are Minton, Royal Albert and Royal Doulton. There is also Bunnykins, started by a factory manager's daughter and a favourite on nurseryware. Licensees have the extensive archives at their disposal for inspiration. On average, a design lasts a decade in the Doulton range but some go on for longer. The classic Old Country Roses, for example, has existed for 41 years and sold some 200 million pieces of china. Minton has the largest archive of any ceramic company in the world. Head of licensing Stephanie Bradbury says with such a huge archive it is important to keep focused and keep things simple when marketing the brands. For licensees willing to take the time to research it well, it's an absolute feast of ideas.
The licensing division has been a very profitable one for Doulton in the last few years and is still an area of major potential. The aim is to build a luxurious lifestyle brand with logical extensions to the core brand. The licensing team work closely with the marketing, e-tailing and product development teams.
Overseas markets are key to a classic English brand like Doulton. The Japanese is the largest, the UK and Europe the second largest, spread evenly across the three brands and the USA, where Royal Albert and Royal Doulton are the most popular, is third. In the UK there are Royal Doulton bathrooms, jewellery, cutlery, table linen and home furnishings. The most recent launch is a range of furnishing fabrics licensed in a five year deal by Artisan, which has worked closely with Doulton to create designs inspired by the elegance of the Doulton portfolio. In Japan, the luxury nature of Minton appeals to the gift market and products include handkerchiefs, aprons, linens and tea.
In the UK Doulton has 20 of its own shops, 90 concessions and an outlet store. There are plans to open more and the attraction of these retail destinations to licensees is clear. Stephanie explains there is a strategy to offer more licensee product with the main lines in these outlets: 'Where possible we want to have all products available in one place with a consistent look,' she says.
Guinness
Being one of the world's best known beer brands and having an equally famous series of adverts has helped give Guinness the sort of brand currency that makes consumers want to buy into it. It is inextricably associated with Ireland, where it originated, and Ireland remains its biggest market for licensed products. Behind the traditional 'green' of Ireland, Guinness dominates the tourist or souvenir spend. It is now extending licensing into broader product categories.
The first Guinness licence was signed in the 1970s with a brand awareness objective. Then, five years ago licensing underwent a serious transformation. The in-house team defined a clear strategy, created a style guide and began to license more aggressively in the UK and the USA. Over two years it has seen off counterfeit products and rationalised distribution. Now Guinness has a reputation for pursuing and acting on unofficial product, a reputation that its main distributor in Ireland says has left the market there almost completely 'clean'.
As head of Guinness licensing, Mary O'Reilly, explains, 'The programme varies according to territory. In Ireland, for example, the merchandise is primarily a souvenir of Ireland and it is distributed through two key distributors: Shamrock Gift Co and Traditional Craft'. All the product lines come through these two distributors, which means retailers can easily build a display of products to make a good impression in store. The Guinness Storehouse, the visitors' centre on the brewery site in Dublin, houses the largest Guinness retail outlet (and one of the largest shops devoted to one brand in Ireland). The outlets selling Guinness merchandise at Dublin Airport (including the dedicated Guinness shop) collectively turnover E4m, a 42% increase on last year.
In the UK, Guinness has a more lifestyle and gift application at retail. Adult gift items such as slippers, rugby shirts and products based on the classic advertising campaigns can be found in Debenhams, Tie Rack and Past Times.
There are very important considerations in licensing a drinks brand. Products for children, or that might be mistakenly thought of as for children, are obviously out of the question. Guinness never associates itself with driving, swimming or smoking and in France it isn't legal to sell merchandise bearing a drinks brand.
Licensees have a number of qualities to draw on with the Guinness brand. One of the most popular is its memorable advertising heritage, which provides slogans and imagery. Another, also associated with its advertising, is the 'clever' twist people expect from it. The licensing team work closely with the Guinness marketing and promotions teams in each country to make sure that licensed products are appropriate and, more importantly, that they enhance the brand. The departments feed off each other without ever crossing over. 'We don't give away what we would sell and we don't sell what we could give away,' says Mary. The licensing team has been pleasantly surprised by the new Guinness salt and pepper pots and egg cup, which have sold 60,000 in Ireland. Mary's personal favourite is the Guinness drinks fridge.
Recently, the licensing programme has begun appealing directly to women. The Guinness brand has been used in a design-led application for ladies' t-shirts, sleepwear and underwear. Licensee Traditional Craft has taken the essence of the logo and created a repeat pattern which has found its way back into the style guide. It transpires that the ladies' market is the fastest growing category for Guinness merchandise at the moment. Mary explains: 'Women like what the Guinness brand stands for even if they don't drink it. On product, they expect a different styling and design from men. They also expect a clever twist to products because that's what they see in the advertising.'
Mary's team is now looking to develop the licensing programme in distinct ways. Firstly, it will introduce a number of lifestyle products for presentation to Irish retailers, exclusive Guinness products that are clearly not for the souvenir market and that will appeal to a wider group of consumers. To this end, Guinness is conducting extensive research in the market. Secondly, Mary says, 'We want to get more depth in the UK high street.' The team is working with licensees to develop the Guinness offering in existing retailers (such as Next, which will stock slippers for Christmas) for more occasion-based product (such as Father's Day, Valentine's Day and Christmas) and gifts.
Subscribe and receive the latest news from the industry.
Join 62,000+ members. Yes, it's completely free.
You May Also Like
Loading..