The video game industry is moving into crossover content and creating an entirely new way for brands to reach consumers and further expand their IP.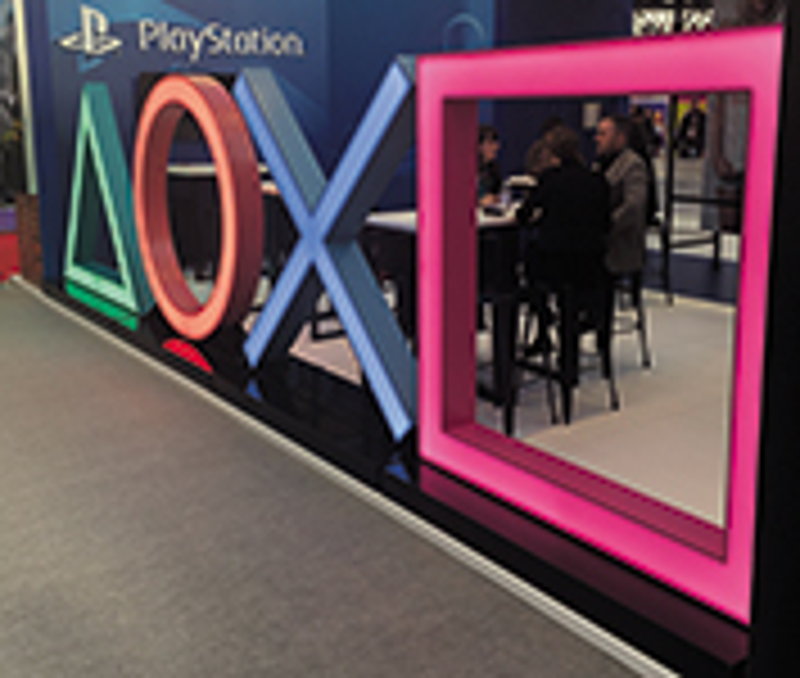 The industry has also captured the eye of Europe's largest licensing trade show, Brand Licensing Europe. During the event, taking place Oct. 10-12 at London's Olympia, a brand-new Gaming Activation Zone will be on display and will also feature a gaming-focused keynote panel, entitled "Gaming: Dispelling the Myths," featuring executives from Sony, Activision and more.
Beyond the Platform
One company that has successfully brought its properties beyond traditional console play is Level-5 Abby, which boasts brands like "Yo-Kai
Watch," "Layton's Mystery Journey" and "Inazuma Eleven." Simon Waldron, senior vice president, marketing and licensing, Level-5, cites the company's continued focus on creating crossover content in categories such as anime and publishing as one of the reasons for each brand's success.
"From my own perspective, the video game is a story itself, and sometimes you forget it's a game because it's so immersive," says Waldron. "They're stories in their own right, and it's not too difficult to think about ways to place and tell those stories."
Most recently, Level-5 expanded its "Layton's Mystery Journey" franchise with a new mobile game, called "Layton's Mystery Journey: Katrielle and the Millionaires' Conspiracy," with plans to launch a slightly different version of the game on Nintendo 3DS in early October. The company is also focused on creating a variety of content for the series, ranging from animated products to experiential events. Earlier this year, for example, Level-5 ran a worldwide campaign, entitled Real World Puzzle Solving. During the event, a total of 50 puzzles popped up in famous locations throughout 10 countries and online via an official website and platforms like YouTube.
An additional "Layton" title is slated to launch in late summer 2018 to support the series.
Level-5 is also currently planning to reboot its classic video game property "Inazuma Eleven." The rebooted franchise, which is grounded in soccer (or football, depending on where you hail from in the world), will re-tell the original story in a slightly altered way and will be available on Nintendo platforms. As a sports-driven video game, Level-5 will aim to secure traditional licensing partners spanning apparel and footwear, as well as publishing. The company is also developing a suite of anime content to coincide with the game and is currently looking at additional digital elements such as digital stickers to tell the brand's story.
For "Yo-Kai Watch," Level-5 is currently preparing to premiere season three of the TV series, which will broadcast across Europe and North America in early 2018, and will be supported by a raft of new toys, publishing and more. The company is also releasing a new "Yo-Kai Watch" video game this fall to coincide with stories from the upcoming season.

Additionally, Level-5 recently launched a new video game property in Japan, titled "Snack World." The new game features physical, collectible pieces that interact with the game by enabling new challenges, adding new powers and more. Looking ahead to 2018 and 2019, Level-5 hopes to introduce the brand to its European partners in order to develop a robust consumer product program similar to its model for "Yo-Kai Watch."
In a move to further connect with its players, WildWorks, the company behind the popular online game "Animal Jam," partnered with National Geographic to launch
AJ Academy: Amazing Animals
, an animal e-book library for mobile devices that explores the lifecycle and habitat of multiple animal species.
WildWorks is also preparing to launch a "top-secret" mobile game for the "Animal Jam" brand. The new game will feature the popular "Animal Jam" pets that have driven the success of the brand's collectible range from Jazwares. Further details about the game have not been released, however, the game is set to launch later this year. Also on the gameplay front, WildWorks has launched the "AJ Desktop" app, which allows players to access the game without the use of a web browser.
Currently, the company is looking to expand into additional promotional and experiential partnerships as well as FMCG categories. It will also continue its licensing efforts in categories such as toys, apparel and accessories.
"As a well-established gaming property that only broke into licensing recently, we want to share our story and help other properties make the transition," says Talia Goldsmith, licensing director, WildWorks. "Kids interact differently with character they embody in a game (rather than the ones they admire from a distance on TV) and this is an important point to consider when licensing a game."
Activision Blizzard has also been building out its consumer product program for "Call of Duty." In April, the company appointed Tinderbox, the digital division of Beanstalk, to represent the franchise for licensing in Europe. Since, the company has teamed up with Dreamtex to develop a range "Call of Duty"-themed textiles including bedding, blankets and towels.
In a global deal to celebrate the franchise's upcoming title "Call of Duty: WWII," Activision also partnered with Loot Crate to launch a limited edition mystery crate that features a score of exclusive, branded merchandise spanning apparel, gear and other collectibles.
Another example of a brand expanding and moving into crossover content is "Minecraft." Earlier this year, Mojang teamed up with Egmont Publishing to launch a new monthly magazine based on the video game. The new magazine further connects fans with the game, providing a series of tips and guides for players. The magazine is now available in the U.K.
Finally, SEGA has launched a host of its classic video games on mobile devices as part of a collection called SEGA Forever. The lineup includes free-to-play, ad-supported and playable offline games and will initially feature five Mega Drive/Genesis titles–"Sonic the Hedgehog," "Phantasy Star II," "Comix Zone," "Kid Chameleon" and "Altered Beast." As the collection expands in the coming months and years, it will also include both official emulations and ported games that span all SEGA console eras.
The first set of SEGA Forever games are now available for iOS and Android devices.
Entering the Field of Play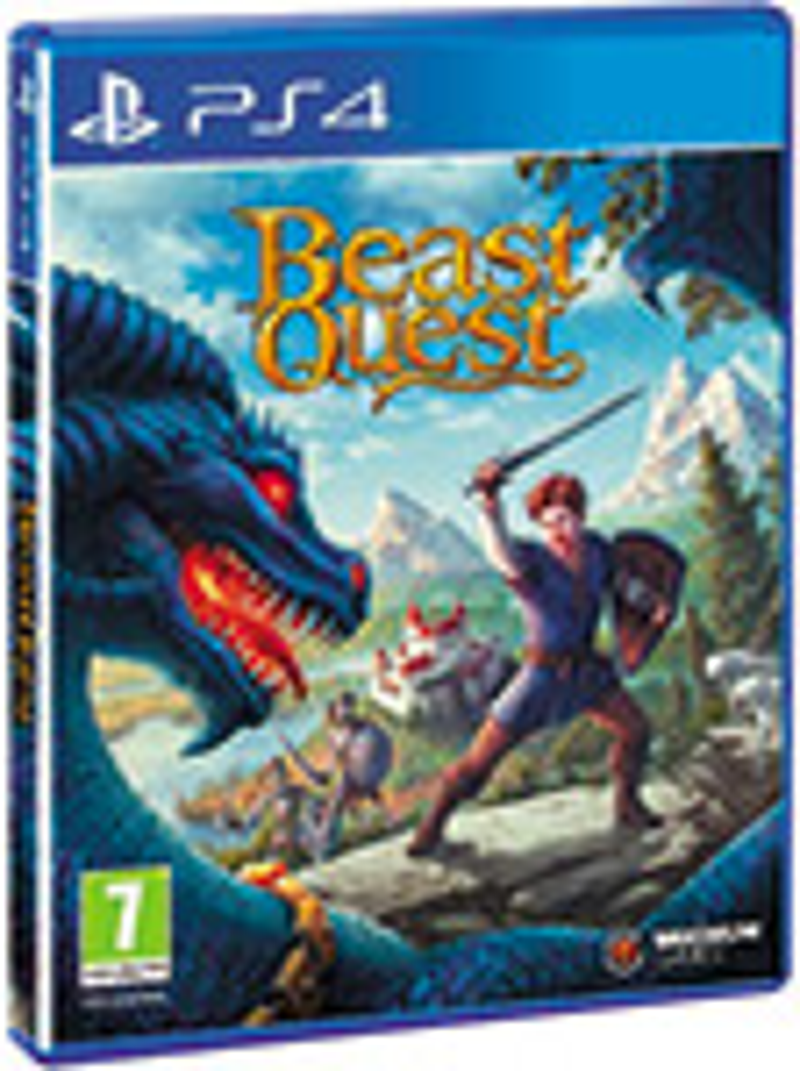 While video game brands are adding even more categories to their licensing lineups and reaping the benefits of crossover content, classic entertainment properties and brands are continuing to move into the segment to bring their stories to life for fans in new ways.
Earlier this summer, Cartoon Network teamed up with Outright Games to create two new video games based on its animated television series "Adventure Time" and "Ben 10." Both video games will introduce new adventures to the beloved franchises and are set to be released this winter.
Twentieth Century Fox Consumer Products tapped Imaginarium Studios to release a new console game inspired by the
Planet of the Apes
film franchise. The new game, "Planet of the Apes: Last Frontier," will be set between the films
Dawn of the Planet of the Apes
and
War for the Planet of the Apes
, and will allow players to play on both sides of the growing conflict. The game will be available this fall.
Coolabi Group has entered the video game space with its publishing series
Beast Quest
. Maximum Games is on board to publish the first
Beast Quest
console game, which will feature a score of RPG elements and will have the same look and the feel as the brand's mobile gaming app, which was launched in 2015 by Miniclip.
Also entering the category is The Emoji Company, who recently teamed up with Net-Ent for "Emojiplanet," an online casino game; Novomatic for coin-operated video machines; and Blue Ocean for the new mobile game "Emojitown." Both "Emojiplanet" and "Emojitown" are now available worldwide; while, the coin-operated video machines will initially launch in Europe before rolling out to additional territories.
The Emoji Company has also begun conversations with game developers to create an Emoji-themed console game or a multi-player online game.
"For us, the gaming market is a complementary category," says Marco Hüsges, chief executive officer, The Emoji Company. "The right product, whether it is a game or an app, can catch additional attention of the consumer and lead to more merchandising sales. The popularity of online gaming, or gaming in general, surely opens the door to get more brands exposure, providing the concept suits the target audience."
Brand Licensing Europe Plugs In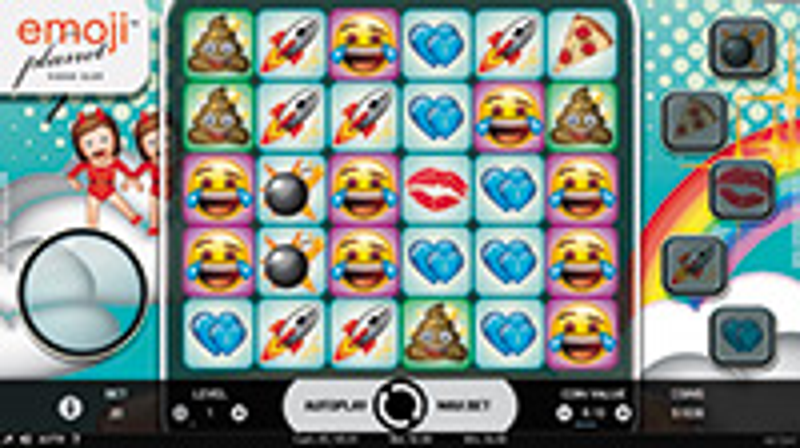 Brand Licensing Europe will also put video games in the spotlight this year with a brand-new Gaming Activation Zone and a gaming-focused keynote.
The dedicated Gaming Activation Zone will serve as both a showcase and demonstration area, as well as provide visitors with the chance to gain insight into some of the ways popular gaming IP can be taken from the screen to the store. The area will also feature a mock retail environment, which will showcase a variety of IP including titles like "Halo," "Assassin's Creed," "Horizon Zero Dawn," "Sonic Forces" and "Street Fighter," among others, as well as cross-category merchandise, allowing visitors to see the full potential and applications of each brand.
Exhibitors that will be participating in the Gaming Activation Zone include Sony Interactive Entertainment Europe, Ubisoft, Capcom, SEGA, King, Activision Blizzard, Rovio and Tinderbox.
In addition, Bioworld International has signed on to sponsor the brand-new Gaming Activation Zone to support its European expansion. During BLE, Bioworld will feature product assortments from popular properties like "Call of Duty," "Destiny" and "Five Nights at Freddy's." Further details are still in the works, but be sure to check out BLE's Gaming Activation Zone to see everything Bioworld International, as well as other gaming exhibitors, have in store.
Other video game exhibitors that will be on-site at BLE, but will not be participating in the Gaming Activation Zone, include Pokémon; Level-5 Abby; Striker Entertainment, which represents video game properties like "Five Night's at Freddy's" and "We Happy Few"; Sybo Games; and Those Licensing People.
Sony Interactive Entertainment Europe has signed on to serve as the theme's headline partner and will be on-site to explain how gaming can help reach a broader audience with examples from PlayStation 4's back catalog.
Mark Howsen, commercial development director, Sony Interactive Entertainment Europe, has also been confirmed as a participant in this year's keynote panel, entitled "Gaming: Dispelling the Myths." Other panelists include Seth Barton, editor,
MVC
; Stuart Dinsey, board member, UKIE; Ashley Maidy, vice president and head of global licensing and partnerships, Activision; Richard Radford, vice president, licensing, Bioworld International; and Yann Le Bouedec, commercial director, Paladone Products.
"Gaming: Dispelling the Myths" is scheduled to take place on Tuesday, Oct. 10, at 12 p.m. local time as part of BLE's Licensing Academy.
"According to the LIMA Annual Global Licensing Industry Survey 2017, global retail sales of licensed merchandise within software, video games and apps grew by 8 percent from 2015 to 2016 and is predicted to continue growing over the next five years at least," says Anna Knight, brand director, BLE. "It's BLE's responsibility to support all parts of the industry and shine a spotlight on the ones showing growth.
"Also, the gaming market remains largely untapped when it comes to licensing thanks in part to a lack of understanding about the end user, the products and the potential–we want to educate licensees and retailers on the possibilities as gaming remains one of the most creative, exciting, forward-looking and lucrative entertainment markets," continues Knight. "The power of the gaming industry working together to educate is so exciting to me, and I hope our visiting licensees and retailers will be inspired by what they see."
Subscribe and receive the latest news from the industry.
Join 62,000+ members. Yes, it's completely free.
You May Also Like
Loading..