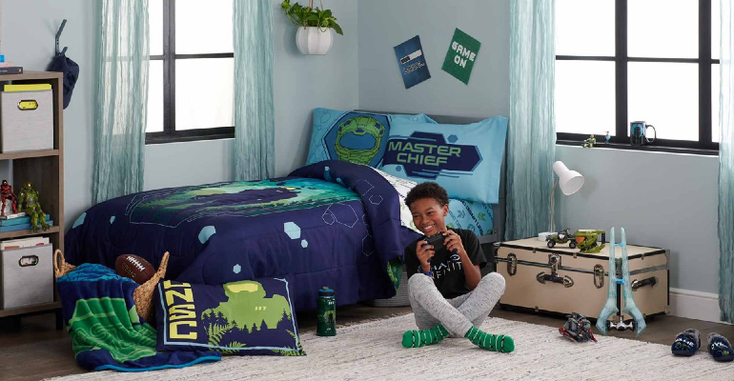 Video games were redefined in a major way this holiday season. The launch of next-gen consoles has leveled up the space in a major way that gamers will feel for years to come.
A big success for the industry in 2020 was the launch of Microsoft's Series X and Series S video game consoles.
in less than 24 hours, the holiday gift favorite is on track to redefine how gamers interact with their console and highlights the monolithic brand of Xbox as a whole. The new console along with new game titles, and renewal of a classic "Halo" title, has made the brand beloved by gamers and turned Microsoft's gaming IP a significant licensing player.  
License Global
recently interviewed John Friend, head, Halo and Xbox Consumer Products to learn more about the next generation of Xbox consoles and the growth of the Xbox brand. This exclusive interview looks at the console, the games, the expectations and the brand goals of the next wave of Xboxs as well as how the brand side of Microsoft is gearing
up for an even bigger year come 2021.
License Global
: The Xbox brand has been at the forefront of gaming since 2001 but has only recently moved into the consumer products space. Can you touch on the Xbox licensing journey so far?
Friend:
The Xbox organization at Microsoft has been involved in licensing and consumer products for many years. With Halo and Minecraft, multiple parts of the company have been pioneers and leaders in establishing gaming brands as world-class entertainment and pop culture IP around the world.
For the Xbox brand itself, the key words I'll highlight are
generations
and
fans
. A few years ago, with the next generation of Xbox on the horizon, we set out to build a licensing program that would give fans – existing and new – products that can reflect, extend and celebrate their love of gaming and the Xbox lifestyle brand. Our platform brand is central to everything we do in our organization. So, we took a measured approach to invest in strategy, creative tools and great partners to bring the Xbox brand to life in consumer products in a way that will be sustainable and can grow alongside the brand. One key tactic we practice is to work closely with licensees and retailers to develop the tools required to bring to life bespoke, innovative and stand-out designs and products for consumers. This has enabled the Xbox brand to grow its retail presence from specialty stores to mass retail. It was imperative from the start that we had a strategy in place that enabled the program to expand to reach a new audience while maintaining and strengthening the relationship with the core fanbase. We're thrilled with the performance of the licensing program so far with partners and retailers having seen success with everything from high-end collaborations to apparel and accessories, and even in new categories like celebration cakes.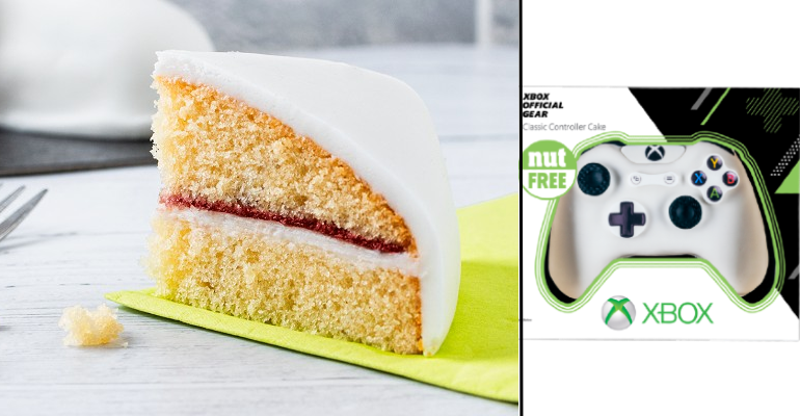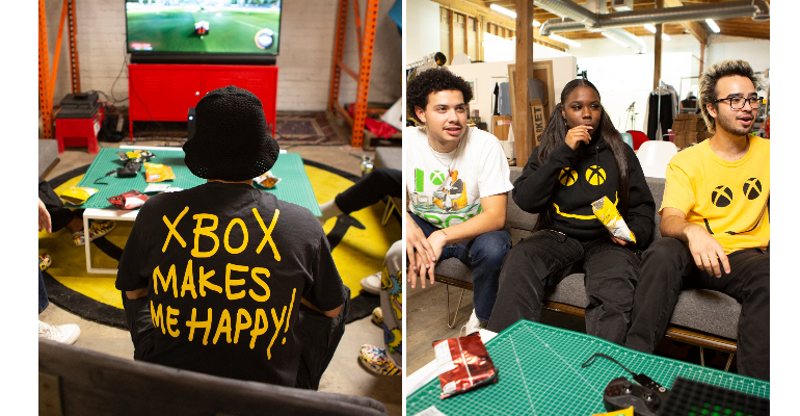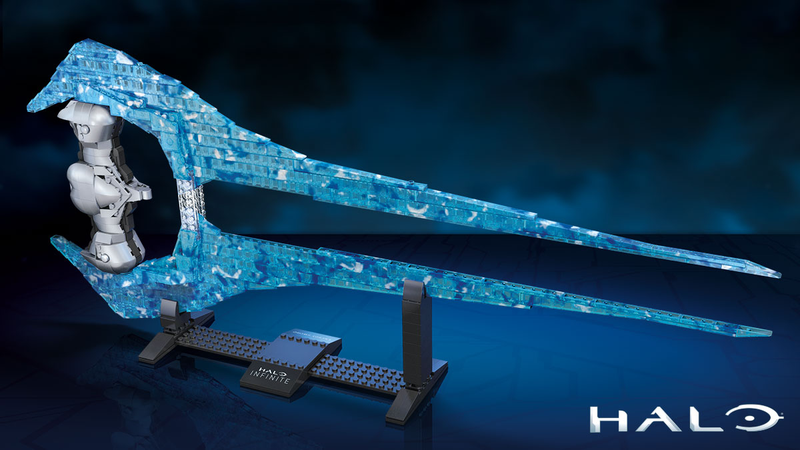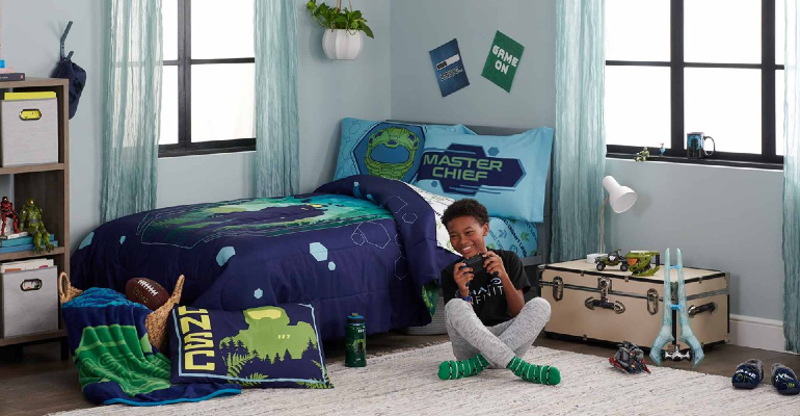 The whole world was seemingly waiting for the next-gen console age. What can we expect from the Xbox Series X + S and how will that reflect in the licensing space?
I'm not just an employee at Xbox, but also a gamer and a fan. From all those perspectives, I can tell you that I'm thrilled with the response to the next generation of gaming. With Xbox Series X and Xbox Series S, we're delivering premium, powerful and accessible hardware that gives fans more ways to play, connect and immerse themselves. And while those launches are hugely important and impactful, they're not the whole story. Xbox is no longer just a gaming console, it is an interactive engaging experience with various services to meet the needs and exceed the expectations of all types of gamers everywhere. Xbox Game Pass offers hundreds of games to instantly play via the subscription service on your Xbox console, PC and now on a mobile device. Xbox has many ways for people to play and many on-ramps for new gamers.
For consumer products, you'll see the same themes emerge. We'll look to deliver premium, iconic and differentiated products (like our recent hardware launches), but we'll also continue to look for innovation and accessibility (like our services). The Xbox brand is one of the strongest brands in the world, and inherently expresses a love of games and gaming, so we have a lot to lean into and are gearing up for significant growth in the coming years.
How will the Xbox licensing program coincide with the launch of the Xbox Series X + S, and help extend the interaction Xbox fans can have with the brand?
Gaming has exploded over the past six-to-nine months, and Xbox, among other gaming brands, have benefited from the increased amount of time gamers are gaming as well as the introduction of new gamers to the community. While the visibility of gaming is higher than ever, the size and growth of gaming has been evident for some time. The gaming industry is larger than global film, music and home entertainment industries – combined. In fact, in 2019, the global music industry was a $21 billion industry, the film industry was a $43B industry, and gaming overshadows both with revenue at over $152B! And gaming continues to be a fast-growing mass entertainment medium. There are over two billion gamers around the world, and more than two-thirds of adults in the United States are gamers. Retail buyers are catching up to the reality of the size of the gaming market and the opportunity it creates for consumer products. Consumer trends continue to indicate that gaming will see steady growth for years to come.
At blockbuster moments like a console launch, we work with licensee partners and retailers to recreate the excitement in-store and online to promote the product collections and title launches. With the launch of Xbox Series X and Xbox Series S, you've seen us execute big licensing programs with Tesco, ASDA, Primark, Game, Next and C&A. We'll continue to do that going forward, as the second and third years of a console sales cycle are bigger than the first launch period, in which demand for the console the far exceeds the supply.
You also touch on a great point – interaction. So far, we're focused on delivering great products that allow our fans to celebrate their love of gaming. Going forward, we'd like to dive deeper and provide more touchpoints to our gaming services and platforms – for example, with key products like Mega construction sets and Nerf blasters, we already deliver unique digital goods that accompany physical products. We're also bringing those brands to life in different forms in our games. And going forward, those physical to digital connections will only get stronger. Unlike traditional entertainment, gaming worlds are alive 365 days a year and 24 hours a day – so we constantly have the ability to engage and re-engage with our fans in real time.
With the success of Xbox and Halo so intertwined, what are your plans for the Halo consumer products program ahead of the 'Halo Infinite' launch next year, and how are you syncing it with the Xbox program? 
From the very beginning, Xbox and Halo have been nearly synonymous with each other. On top of a massive launch for Halo next year, both Xbox and Halo will be celebrating their 20th birthdays together. That alignment will give us a great opportunity to celebrate the legacy and success of both brands together as well as invite new generations of fans on-board. I can't talk a lot about specific plans yet, but I can tell you we will be looking to deliver blockbuster retail programs to align with key launches. While we're always careful to be respectful of partner needs and what is right for the brand, we manage both programs through the same team so we can look for points of connection. 
At the same time, I want to emphasize that gamers are gamers all year long. In fact, our data shows that gamers are engaged with gaming brands much more often and much more deeply than traditional entertainment properties. While we love blockbuster moments, we're managing both programs as evergreen franchises so we're always present and top of mind with our fans.
Subscribe and receive the latest news from the industry.
Join 62,000+ members. Yes, it's completely free.
You May Also Like
Loading..