Record Halloween Spending Expected This Year
Record Halloween Spending Expected This Year
Over 70% in U.S. will celebrate Halloween – participation expected to exceed pre-pandemic levels.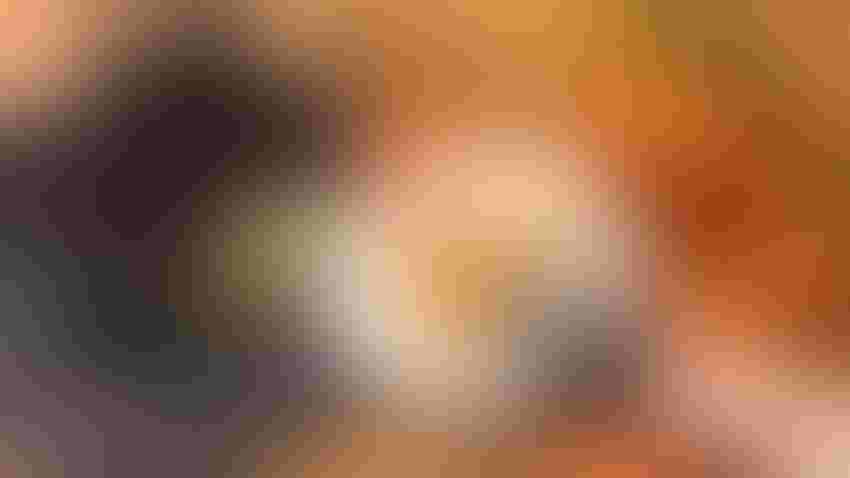 Halloween scene
Peter Dazeley, The Image Bank, Getty Images
Just like a creepy poltergeist, Halloween keeps coming back … and apparently, we're glad that it does. According to Statista, the widely celebrated tradition will see around 70% of Americans planning to participate this year. Those numbers line up with the National Retail Federation's (NRF) annual survey conducted by Prosper Insights & Analytics, which projects that a record number of people (73%) will participate in Halloween-related activities this year, up from 69% in 2022.
In 2020 and 2021, planned participation fell noticeably, likely a result of the COVID-19 pandemic.
Halloween is celebrated in the U.S. in various ways, with trick-or-treating, pumpkin-carving, costume parties and putting out spooky décor among the most popular activities. 
Participation translates to spending, and according to the NRF, the total Halloween spending is expected to reach a record $12.2 billion this year, exceeding last year's record of $10.6 billion. Like previous years, the top ways consumers are planning to celebrate include handing out candy (68%), decorating their home or yard (53%) or dressing in costume (50%). However, in a return to pre-pandemic norms, more consumers also plan to throw or attend a party (32%) or take their children trick-or-treating (28%). Per-person spending is also up as consumers plan to spend a record $108.24 each, up from the previous record of $102.74 in 2021.
"More Americans than ever will be reaching into their wallets and spending a record amount of money to celebrate Halloween this year," says Matthew Shay, president, chief executive officer, NRF. "Consumers will be shopping early for festive décor and other related items and retailers are prepared with the inventory to help customers and their families take part in this popular and fun tradition."
Dress-Up for All Ages
According to the NRF, the greatest increase in spending came from costumes, which are more popular than ever. Sixty-nine percent of those celebrating Halloween plan to buy costumes, up from 67% last year and the highest in the survey's history. Total spending on costumes is expected to reach a record $4.1 billion, up from $3.6 billion in 2022. Spending on adult costumes is expected to increase 18% over last year to $2 billion while spending on children's costumes is projected to increase by 20% over 2022 to $1.4 billion. In line with last year, spending on pet costumes is anticipated to reach $700 million. 
The NRF reports some newcomers to the top costume rankings as pop culture is strongly influencing this spooky season, with many children and adults dressing up as characters from this year's big movies and shows. What costumes will people see parading past their front door or posing at parties? In a word: Barbie. Almost before the film had debuted, License Global reported that Spirit Halloween had teamed up with Mattel for exclusive, officially licensed costumes and accessories inspired by Barbie and Ken's looks from "Barbie."
Other films and shows inspiring Halloween costumers include "Ghostbusters" "Poppy's Playtime" and "Blue Beetle" and  Nintendo-inspired characters.
Kids are also likely to choose a licensed costume tied to one of their favorite IPs. The NRF reports about 2.6 million children plan to dress as Spider-Man, 2 million as their favorite princess, around 1.6 million as a ghost, 1.5 million as a superhero and 1.4 million as a witch. Of adults planning to dress up for Halloween, 75% already know what their costume will be this year, up from 70% last year. More than 5.8 million adults plan to dress like a witch, nearly 2.4 million as a vampire, 1.8 million as Barbie, more than 1.4 million as Batman and 1.3 million as a cat.
Pet parents continue to torture their pets with mortifying costumes (Did Fido really want to be a pirate this year?). According to the NRF, the most popular pet costumes include a pumpkin (11%), hot dog (7%), bat (4%), bumblebee (3%) and spider (3%).
More than Candy Corn
There can't be a Halloween discussion without talking treats. According to The Economic Times, the average American consumes approximately 3.4 pounds of candy on Halloween. And although candy corn can be a divisive autumn treat, a recent survey for Brach's revealed 62% of Americans enjoy eating candy corn to celebrate the fall season. But the most popular Halloween candy seems to be Reese's cups, with 22% of Americans placing them as their favorite treat.
According to the NRF, candy spending is expected to reach $3.6 billion, up from $3.1 billion last year. Halloween candy also produces some interesting licensing deals. CandyRific announced its Halloween 2023 offerings, which includes Disney Mickey Mouse and Minnie Mouse pumpkin-themed candy cases, Disney "Tim Burton's The Nightmare Before Christmas" talkers and candy cases and M&M'S brand Halloween-themed candy fans.
Decorations
According to Capital One Shopping, decorations are the second-most popular Halloween purchase after candy. For Halloween 2022, 3-in-4 households purchased Halloween decorations. This includes everything from Gemmy Harry Potter inflatables to Disney's "Haunted Mansion" décor. The NRF reports total spending on decorations, which grew in popularity during the pandemic and continue to resonate with consumers, is expected to reach $3.9 billion. Of those celebrating Halloween, more than three-quarters (77%) plan to purchase decorations, which is on par with last year, but up from 72% in 2019. 
It's Coming Scary Fast, So Shop Early
Similar to other major holidays and spending events like back-to-school and the winter holidays, consumers are looking to get an early start on their Halloween shopping. The NRF reports nearly half (45%) of those celebrating the holiday plan to start shopping before October. This aligns with last year but is up from 33% a decade ago.  
"Younger consumers are eager to begin their Halloween shopping, with more than half of those ages 25-44 planning to shop before or during September," says Phil Rist, executive vice president, strategy, Prosper. "Social media continues to grow as a source of costume inspiration for younger consumers, as more people under 25 are turning to TikTok, Pinterest and Instagram for ideas."
The leading sources of inspiration continue to be online searches (37%), within a retail store or costume shop (28%) and friends and family (20%). Discount stores (40%) remain the leading destination to buy Halloween items, followed by specialty Halloween/costume stores (39%) and online (32%). While specialty Halloween and costume shops have always been a top destination for Halloween items, more consumers plan to shop at these stores this year than in the past.   
Subscribe and receive the latest news from the industry Article
Join 62,000+ members. Yes, it's completely free.
You May Also Like
---