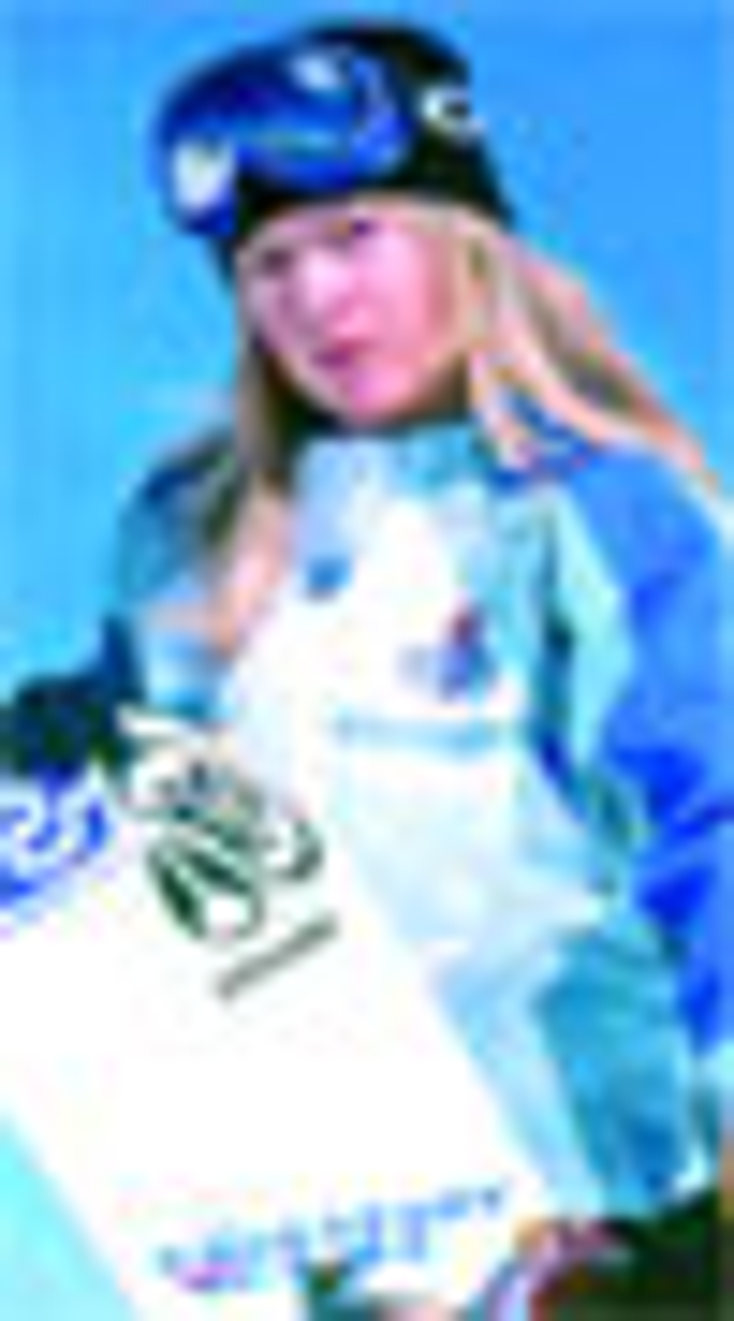 ]>As International Toy Fair follows on the heels of October's Mass Market Toy Expo, License! offers industry expectations, trend predictions, and product previews.
As International Toy Fair draws near (February 15-18 in New York), the licensing industry is still energized by the positive buzz created by the inaugural Fall Mass Market Toy Expo in October. Not only did a who's who of the retail world turn out for the event, but they were ready and willing to give early feedback on product samples, discuss exclusive deals, and provide an overall perspective on their wants and needs for the upcoming year and beyond. These tete-a-tete meetings were a welcome change from the hustle and bustle typical of February's Toy Fair and gave manufacturers hope that after early review products that finally made the cut would receive a warm welcome and a spot on store shelves. Many executives also felt the show eventually might lessen the importance of the Hong Kong Toys & Games Fair."The October show gave
retailers a chance to give us input, and we can use that feedback before we get too deep into the product line," says Jay Foreman, president and CEO of Play Along. "We also can get new products to the shelves earlier since products were further along in the development cycle than they usually are at that time of the year." Patti Saitow, vice president, marketing, at Radica agrees. "The show exceeded our expectations and gave us the opportunity to spend more time with our key buyers and, in many instances, upper level management, as well, in a show that was exclusively focused on their needs."Are specialty store accounts concerned the February show will be anticlimactic for key retailers? Not necessarily. Most industry executives agree that more and more retailers want to pepper their assortments with unique items and look to the specialty community to provide those niche products. "We don't want our shelves to look like everyone else's, so we'll walk Javits and the Toy Building looking for those diamonds in the rough that will give us something different to offer the consumer," says a leading retailer.With all this activity, licensed merchandise clearly will play a key role with products planned for upcoming movies such as Spider-Man 2 and Shrek 2, new TV shows such as Rubbadubbers and Teen Titans, and up-and-coming properties such as Neopets, Astro Boy, Olivia, and Baby Einstein.The new properties will compete head-to-head with hot classics such as Care Bears, Strawberry Shortcake, Teenage Mutant Ninja Turtles, and the recently invigorated Cabbage Patch Kids. "Care Bears is the top-selling property with juniors and 'tweens in specialty shops and is the top-selling bedding pattern at Wal-Mart and Toys "R" Us," says Debra Joester, president of The Joester Loria Group, the exclusive licensing agency for Care Bears. "The next couple of years, the property will have continued strength in the 'tween, junior, and girls' market, and long-term it will be a staple in the preschool and infant segment." Play Along took the lead on Care Bears with its business growing 400 percent for 2002 vs. 2003 and predicted to increase by 50 percent in 2004. The company enters the preschool arena for the first time with a line of Care Bears developmental toys for infants due late '04. Play Along will "crown" the progression of the retro theme, says Foreman, with its relaunch of the original Cabbage Patch doll by Calico due on shelves fall '04. The dolls have an exclusive six-month presence at Hot Topic with apparel and accessories featuring the retro logo and artwork.
DIC Entertainment already has more than 50 licensees for Strawberry Shortcake with $210 million in retail sales since its first quarter '03 relaunch. New categories for '04 include consumer electronics, PC software, electronic toys, oral-care products, bikes, and fabrics.Hallmark Licensing's Rainbow Brite also is slated to brighten shelves this spring with Toy Play creating a line "that has gotten tremendous sell in," confides Jonathan Breiter, vice president of Toy Play. The company will launch its first TV spot spending more than $1 million in spring '04."Classic properties are thriving because they've been revived in multiple ways," says Christina Charasse, senior account manager at NPD Funworld. "A few examples are new movie releases (The Hulk and Spider-Man), new TV programming (Transformers and Ninja Turtles), new branding and marketing (Disney Princess, combining classic Disney characters under a new umbrella), and new merchandising programs that draw on nostalgic appeal but with a refreshed image (Care Bears and Strawberry Shortcake)."A classic play pattern that is re-emerging is arts & crafts as parents seek alternative activities for their kids beyond TV, video games, and PCs. "The resurgence of arts & crafts ties back to the back-to-basics mentality of today's consumers," says Rich Rahmlow, vice president of licensing and product development for Polyconcept USA. "The caveat is that today's products must have a greater dynamic and bigger payoff to keep pace with the needs of today's kids."Polyconcept USA recently signed on with Warner Bros. for a line of art and activity kits, while Bandai comes to market with its B*Stylin' Activity Line, a creative new category for girls called "Arts and Style." The activities allow girls to customize, personalize, and stylize their own accessories. Toy Quest also joined the fray, inking a licensing deal with Discovery Consumer Products for the fall launch of Trading Spaces decorative craft kits for kids. Each kit includes a craft product as well as stencils, decorative accessories, and miniature-size paints and brushes to decorate everything from photo frames to clocks and child-size furniture. For the 'tween girl, Jakks Pacific launches My Overstuffed Life, a line of "scraptivity" sets that allows girls to collect keepsakes and display them three dimensionally.Kids are also hungry for more real food activities, with Equity Marketing debuting its first food item featuring Scooby-Doo, Kids Only! through its new alliance with Hershey's, and Creative Designs with its new M&M license-all products are due on shelves in fall 2004. Spin Master extends its Hershey's license with the Hershey's S'Mores Maker and Hershey's Kisses Kisses Maker, both due August 2004.Even the youngest of consumers are a target this year, with manufacturers creating a broad range of early developmental toys hoping that babies grow along with the brand.The Baby Einstein Co. makes its entràinto the toy category and follows with its planned launch of "Little Einstein" for preschoolers in 2005. A Little Einstein show will premiere on the Disney Channel in 2005. Also new to this younger market is Applause with its new Blue Jean Teddy license and Play Along with a line of Care Bears infant developmental toys due late '04. Nelvana debuts Babar for Babies in Australia and North America in June and August, respectively.The fashion doll category remains competitive as MGA Entertainment's Bratz continues to draw market share. Mattel responded with its edgy Flavas dolls, as well as its My Scene collection. Hasbro mixes fashion with intrigue with Secret Central, a line of 20 fashion dolls (girls and boys) that come with a note giving an inside look at the dolls and stories of the class of '04 at Secret Central. The company also created three playsets and a starter pack assortment. For the younger set, Polly Pocket, My Little Pony, Disney Princess, and Barbie Swan Lake are thriving with new introductions and line extensions.There will be something for everyone at this year's International Toy Fair. Here, a sampling of some items to be seen at the show.LICENSORS/LICENSING AGENTS
American Greetings:
Care Bears have been embraced by more than 70 licensees with glow toys, video games, musical ride-ons, and educational products in the works from companies such as Play Along, Tek Nek, V-Tech, Sport Fun, and THQ. American Greetings also eyes novelties, flip furniture, and a collection of outdoor sports products. Globally, the brand makes inroads in international territories including the UK, Australia, and Canada.
The Baby Einstein Co.:
The brand delves into toys for the first time with a slate of six products ranging from Bath Puppets and a Musical Discovery Caterpillar & Ladybug to an Animal Orchestra Stacker.
Brand Sense Marketing:
Revel Monogram will create the Cars and the Stars Dodge Charger exclusively for Wal-Mart for March 2004 as well as the #40 Coors Light Dodge Intrepid R/T due March '04 for the hobby market. Die-Cast Promotions comes to market with several Dodge 1/18-inch scale cars including the 1964 Dodge 300 Hardtop, 1968 Dodge Dart GTS, and 1964 Dodge 330 Maverick Super Stock. For the Professional Bull Riders Inc., Reeves International Inc./Breyer debuts two skus including a plush stick bull with child's vest and a plush post-a-bull.
Classic Media:
Major support is planned for the 40th anniversary of the Rudolph the Red-Nosed Reindeer TV special with new licensees Coins & Co., USAopoly, and Roman creating commemorative merchandise, and a 40th anniversary edition DVD on tap. Santa Claus Is Comin' to Town will be supported by master toy licensee Playing Mantis with a 10-sku line due fall 2004. Random House comes to market with a Santa storybook, while Enesco and Brass Key will launch ornaments. Here Comes Peter Cottontail! finds a new home on Cartoon Network and support from Imagination Entertainment, Diamond Select, Random House, and R.M. Palmer. Casper the Friendly Ghost and Wendy the Good Little Witch will see new products from Imagination Entertainment and Fun 4 All. Rocky & Bullwinkle are back with plush, beanies, and puppets from master plush licensee Aurora; as well as 3-D animators, charm danglers, and nesting blocks from Fun 4 All; and board games and puzzles from Imagination Entertainment.
DIC Entertainment:
A new Berry Berry Berry gardening theme for Strawberry Shortcake promises to keep sales momentum going. Little Debbie's launched an 80 million package promotion in January, and the StrawberryShortcake.com site will be overhauled to reflect the new gardening theme. Other upcoming initiatives include TV and print advertising campaigns, a mall tour, and a new consumer loyalty program.
Disney:
The studio lends support to key licensees including Bandai with Power Rangers, Fisher-Price with Winnie the Pooh and Disney Princess infant/preschool toys, Hasbro with toys inspired by various film and TV properties, Mattel with its Disney Princess fashion dolls, Playmates with large dolls and playsets, and Tomy with toys for the Japanese market in all categories.
Dreamworks:
There's a huge push for Shrek 2 with Hasbro on board as master toy licensee. An extensive toy range is planned with 35 skus including Wise Crackin' Donkey and the first-ever Shrek Operation. Also major for the studio is animated feature film Shark Tale (due in October) with major product support from Activision and Hasbro due in mid- to late September.
4Kids Entertainment:
The company weaves four new properties into its portfolio. Product began shipping last month from Mattel for Incredible Crash Dummies with some interstitials planned for 2004. Winx Club began airing on Fox last month with licensees lining up and first product due for fall '04. Also in the pipeline is Shaman King with an as-yet-unnamed master toy licensee, and the relaunch of Cabbage Patch Kids with Play Along for third or fourth quarter 2004.
Fox Consumer Products:
For The Simpsons, Gemmy Industries expands its line with animatronic products and seasonal and everyday skus such as Homer Sleeping Santa. Cash 'n Gold unveils its first line of talking and animatronic clocks and phones for fourth quarter, while Kurt Adler expands holiday offerings, and Applause comes to market with plush of main and popular secondary characters. A collector-based program is on tap for Alien vs. Predator (due August '04) supported by McFarlane Toys, Palisades, Master Replicas, and Mezco. Fox relaunched the licensing program for The Family Guy with Changes on board for apparel; the company seeks licensees for toys, novelties, and accessories. Big news for '05 is Robots (due spring) with Mattel already signed on as master toy licensee and others such as Dan River and Hedstrom on board.
HIT Entertainment:
HIT looks to secure a broadcast spot for Thomas & Friends while also supporting live event tours. RC2 supplements New Friends for Thomas DVD/VHS releases with products featuring the new friends in a Take Along Thomas playset line and classic Thomas Wooden Railway. Tomy hops on board with three new engine friends for its battery-operated train line. The first-ever Thomas bed is due from Little Tikes. Angelina Ballerina will gain exposure via a deal with an as-yet-unnamed dance company; an "Angelina and the Ragdoll" book and DVD set from Pleasant Co. is due for March. Fisher-Price comes to market with lead items for Barney including the Singing in the Rain Barney plush featuring a bonus Barney DVD sampler and Clean Up Vacuum, packaged with a CD sampler. The New Adventures of Bob the Builder, an animated TV series due in 2005, will be supported by a new system of "constructive play" toys by lead licensees RC2 and Lego. Tiered product introductions are set for Rubbadubbers throughout spring, summer, and fall 2004 from master toy licensee Hasbro and other partners. Spin Master's Wiggles-themed Wiggly, Giggly Guitar is due in the fall.
The Jim Henson Co.:
Jim Henson's Muppet Babies celebrates its 20th anniversary with Toy Play on board as master toy licensee. New for spring from Toy Play is plush packaged with a DVD of favorite Muppet Babies episodes. Other partners include Milton Bradley with puzzles; Children's Apparel Network with apparel; ABC Development with feeding items; and Jay Franco & Sons with juvenile bedding and accessories.
MGM Consumer Products:
The studio will be seeing pink with an aggressive program for the 40th anniversary of Pink Panther. A new Pink Panther movie is slated for 2005. Support is planned from a variety of licensees including Palisades Toys with figures and Equity Marketing with plush. Mad Science hits the airwaves in fall 2004 with a product rollout planned by spring 2005.
Nelvana:
Miss Spider (working title) is due to air on Nick Jr. next fall with a search for licensees and promotional partners underway. A master toy partner announcement is imminent. Partners also are being sought for The Backyardigans, a new co-production with Nickelodeon, with the soft launch slated for spring '06 and wide rollout for fall '06. New products are due for Beyblade from Hasbro with limited-edition tops, FUNimation with home video, and Atari with the Beyblade GREVOLUTION PC game for fall and Beyblade Adventure Battle for PS2 for winter. In the second quarter, Berenstain Bears becomes part of Applebee's Kids in the Neighborhood program and in the summer finds a home inside Doubletree Hotel's kidsCare packs and headlines an online Summer Family Sweepstakes. Consumer products are set to launch in August '04. Also on the radar are line extensions for Franklin and The Fairly OddParents.
New Line Cinema:
Expansion of The Lord of the Rings merchandising program will include 18- to 24-inch figures with sounds from NECA; video games from Electronic Arts; an action figure range from Toy Biz; mini-mates from Play Along and an expansion of its "battle scale" figure line; plus the continuation of Sabre Tooth's collectible miniatures game; Decipher's collectible card game; and a new LOTR Stratego game from Hasbro. The company also supports The Mask 2, as well as a range of holiday-themed items for Elf due on VHS/DVD for holiday '04.
Nickelodeon:
Mattel supports SpongeBob SquarePants: The Movie with the remote-controlled SpongeBob Burger Mobile. New Fairly OddParents products from Jakks Pacific include Flippable Fairies, plush of Cosmo and Wanda that morph into their goldfish characters, and Da Rules Journal. Fisher-Price celebrates Blue's speaking for the first time with Sing and Boogie Blue, while Jakks Pacific creates an assortment of Handy Dandy Notebooks. A line of bilingual products is in store for Dora the Explorer with Fisher-Price creating Dora's Talking Dollhouse. Nick also introduces its first DVD game, Nick Trivia Challenge, from Imagination Entertainment.
Ragdoll:
The focus for the year ahead is on Boohbah with Hasbro as master toy licensee and the relaunch of Teletubbies with Play Along. Hasbro will filter Boohbah games and puzzles onto shelves in spring and feature plush in third quarter. Play Along will reintroduce consumers to Teletubbies with 8 to 10 skus in spring '04.
Scholastic Entertainment:
First products for new spin-off "Clifford's Puppy Days" are planned by 15 licensees for apparel and accessories, domestics, home furnishings, stationery, paper goods, toys/gifts, and home video. The Misadventures of Maya and Miguel debuts on PBS Kids in fall 2004. Soft goods will ship spring '05 and toys and hard goods holiday '05. Clifford will have a live show in March and a traveling museum exhibit in Minneapolis. Scholastic seeks new partners for The Magic School Bus and a line of soft goods for animated series I Spy. Toys based on Clifford The Big Red Dog, Humpty Dumpty, and The Gingerbread Man debut from Sidekicks, as well as plush based on the characters from "Clifford's Puppy Days" and a new line of plush for the "No David!" book series.
ShoPro:
The biggest continuing initiative is Hamtaro with publishing and other fill-in categories under discussion. The official rollout of Mega Man NT Warrior comes with Mattel and CapCom as master toy and video game licensees, respectively. The soft product rollout is planned for spring '04 with the extensive line due for fall '04. For Japanese anime Inuyasha, Toynami is producing action figures, Bandai video games, and Balzout apparel. As licensing agent for Sonic X, ShoPro seeks partners in all major categories.
Silver Lining:
New Olivia licensee Briarpatch comes to market with games and puzzles. Madame Alexander debuts deluxe Olivia playsets and new outfits for the 8-inch Olivia doll, as well as a new collection of 5-inch Petite Olivia dolls. Mudpuppy Gallison readies a new Olivia cube puzzle, locked diary, and notepads, while Schylling creates an Olivia Tea Set in Wicker Carrying Case and Magic Paper Doll Set, and Wink Inc. introduces a collection of wooden room decor.
Sony Consumer Products:
A big year is planned with the release of Spider-Man 2 and the launch of Astro Boy on Kids WB! in January. For Spider-Man 2, Sony has support from key licensees such as Toy Biz (Web Shooter and Crawling Spider-Man figure); MGA (walkie-talkies); Dan River (bedding); C-Life, Freeze, and Kids Headquarters (apparel); and FAB (back-to-school bags). For Astro Boy, FAB will create bags, backpacks, luggage and accessories, rainwear, lunch kits, stationery, and school supplies. Giant, Freeze, and Kids Headquarters will do apparel, while Dan River is on board for bedding, and HarperCollins will create a line of publishing titles.
Tokyopop:
Rave Master hits the airwaves via Cartoon Network in 2004 with Hasbro recently named master toy licensee. Themed action figures, games, and accessories are planned for fall '04. Going forward, Hasbro and Tokyopop plan a multi-tiered rollout that encapsulates elements of the series' building plot.
United Media:
Peanuts and Precious Moments are a focus for the company as LGB debuts the first-ever Peanuts train sets with themes including Snoopy Flyer, Peanuts Boxcar, and Peanuts Starter Sets due summer 2004. The Peanuts gang also will be the subject of additional introductions including a new line of Everhart puzzles from USAopoly/Friendly Games and Classic Jack in the Box and Wooly Willy toys from Sababa Toys. For Precious Moments, United Media partners with Poof Products on a line of party and tea sets.
Universal Studios Consumer Products:
Jakks Pacific takes the lead for Van Helsing (May 2004) with action figures, accessories, playsets, lunch kits, backpacks, and activity toys planned. Thunderbirds hits screens in August with master toy licensee Bandai creating a range of action figures, gadgets, model kits, and capsule toys and vehicles for the U.S., UK, Europe, Australia, and Japan. For 2005, the studio is seeking licensing and promotional partners for Curious George (due November 2005) and King Kong across all key categories.
Warner Bros:
New series Teen Titans is a major focus with Bandai on board as master toy licensee. The soft product launch is set for spring '04 with a wide rollout planned for fall '04. Lead items include Teen Titan Command Center (suggested retail, $29.99) and Teen Titan Battling Machine (suggested retail, $19.99). Jakks Pacific takes the lead on ¡Mucha Lucha! with Farting Flea, a 12-inch plush; Mucha Mix-a-Lot two-packs; and The Foremost World of Renowned Ring of Lucha due for fall '04. Brass Key supports Wizard of Oz and Gone With the Wind with 12-inch PVC dolls.
The Wildflower Group:
Newly named worldwide licensing agent for comic strip Newton's Law outside the UK, The Wildflower Group recently brokered a deal making Gund the multi-territory master gift licensee for the world-weary teddy bear property seen in The Times of London and greeting cards. Gund will introduce a full line of Newton's Law-branded plush and gift items (including figurines, picture frames, mugs, magnets, key chains, novelty clip-on accessories, holiday ornaments, and novelty pens) in independent gift stores and specialty retailers across the U.S., Canada, Australia, Latin America, and key markets throughout Europe.
Ziggy & Friends:
Kelly Toys adds new vinyl head Ziggys and plush and beanie Ziggy dolls and collectibles to its line. Ripple Junction is set to release new designs and graphic adult-sized Ziggy T-shirts, while Doe World, a division of Mighty Fine, will market several apparel items and accessories for juniors. Arrow International launched the new Ziggy bingo and other scratch-off lottery games in January. Ziggy is getting professional with Smart Practice's medical and dental reminder cards; and Premium Wireless Services USA, Inc. (worldwide) and Entertainment Gateway Group Corp. (Philippines) providing Ziggy digital images for Internet sites and wireless communication. Picnic International in the Philippines will produce CDs and CD storage cases with decorative Ziggy images on the product, and Incentive Media, a printing and technology company, will make personalized Ziggy posters for events.
LICENSEES
Applause:
The company reached into its archives to produce a line of Dream Pets (circa 1955) packaged with the original date of birth, sku, and name. The first 12 Dream Pets shipped to specialty stores this month with another 12 to follow. A print campaign and possible TV/radio advertising is planned. Applause extends its Bruiser line (from Legally Blonde) with new costumes and poses and placement at Musicland, Spencer Gifts, Hot Topic, and The Limited. The company moves into the infant arena as master toy/plush licensee of Blue Jean Teddy (owned by Springs Industries).
Bandai Inc.:
Expansion into new toy categories with Bandai's B*Stylin' activity line and new boys' brands Superior Defender and Jagun Fighters will be a focus. Not to be left out is Strawberry Shortcake with a new series of Berry Best Friends, the Berry Happy Home Carrying Case, and interactive doll Berry Talkin' Strawberry Shortcake. Line extensions underway for Power Rangers with Ninja Storm toys include the Hurricane Command Megazord, Mobile Control Center playset, and 12-inch Power Ranger with Tsunami Cycle, while Gundam fans are treated to a line of Battle Scarred action figures. The company also takes the lead on Astro Boy with plans to create a wide range of articulated and non-articulated action figures, vehicles, role-play items (excluding costumes, masks, and accessories), character-shaped walkie-talkies, collector trading cards, trading card games, and playsets (including some with moldable clay). Product is expected to roll out at retail fall 2004.
Basic Fun:
A new deal with arts & crafts specialist ALEX will result in a line of Clip Crafts (self-contained art kits) based on four of ALEX's newest and most popular items: Sticky Beads, Sand Picture kit, Clay Modeling kit, and Scroller!. The deal is the first licensing endeavor for ALEX. Basic Fun also takes on an array of new licenses for multiple applications such as key chains, water wigglers, and danglers for Transformers, Power Rangers, Astro Boy, Mighty Beanz, My Little Pony, Wild Planet Spy Gear, The Wiggles, Snapple, The Fairly OddParents, and The Incredibles. Also new is a line of flashlight key chains for Pez, Monopoly, SpongeBob SquarePants, Teenage Mutant Ninja Turtles, and Dora the Explorer.
Bestever:
Cats with attitude are the foundation of Kitty'tudes, a line of 12-inch cat doll creations designed and licensed by stylist Virginia Hein. Each of the six soft sculptured Kitty'tude dolls (suggested retail, $14.99) has a personality and style all her own and is dressed from head to paw in today's coolest clothing.
Best Pals Inc.:
Six Flags and Batman form the basis of a line of roller coaster playsets. Batman Race to Gotham City stands more than 6 feet tall and is a dual race and stunt set that lets kids battle Batman against The Joker and The Penguin through Six Flags Gotham City. Batman the Battle Action Set lets kids race and chase the Batmobile against Mr. Freeze, The Joker, and Two-Face on a course through Gotham City, while The Joker's Jinx Action Set lets kids power launch the Batmobile around 8 feet of track through the Six Flags Theme Park to crash and explode The Joker's hidden hideout as it spins wildly. Six Flags Cool Coaster is a motorized roller coaster set that lets kids replicate real Six Flags Theme Park roller coasters or use their imagination to create new rides.
Beverly Hills Teddy Bear Co.:
Big support is planned for Shrek 2 (due May 21) with a line of novelty products including animatronic plush, bookmarks, magnets, and key chains to ship February/March '04. The company also is extending its line of soft dolls for Precious Moments to all channels; putting a seasonal spin on Coca-Cola products; and rolling out Snapables, a proprietary item for initial upstairs distribution.
Briarpatch:
An expanding licensed portfolio includes new properties such as Jay Jay the Jet Plane, Finding Nemo, Astro Boy, and Olivia. The company comes to market with six Jay Jay the Jet Plane bookshelf, card, and travel games, as well as its first flash cards. New card and board games are slated for Olivia and Nemo, as well as new games for Astro Boy. Continuing licenses include Groovy Girls with special packaging on tap for different retail customers and a new I Spy Word Scramble and Word Scramble tin games.
Buffalo Games:
New licenses include The Hautmann Brothers, Julie Larson, and Wyland with four puzzles due for Buffalo Games' Signature 1000 series in March. James Dean and Marilyn Monroe join its Photomosaics line, while the company expands its All About… celebrity series with The Simpsons and Elvis. Other new offerings include Disney Vintage Posters Signature 1000 Jigsaw Puzzles and Disney Sketchbook 500 Collectible Jigsaw Puzzles.
Commonwealth Toy & Novelty Co., Inc.:
The company recently signed licensing deals for David & Goliath (plush dolls and beanie-size versions), Pepper's Ghost Productions' Tiny Planets (plush), and Efx Marketing LLC's Yo Girl (doll and Mood Frog).
Corgi Classics Inc.:
The collector's market will welcome the Batman Collection of die-cast replicas featuring Batmobiles and villain cars, a Batplane, Catcycle, and a See-Through Batmobile. The company also partnered with The History Channel on the Legends of Aviation and Legends of Fire collections.
Creative Designs:
Double-digit increases in 2003 were driven by strong licenses such as McDonald's, Disney Princess, and Barbie. New license M&M gives the company a first-time presence in the real food category with an ice cream maker and play vending machine due for fall '04. The company expands its McDonald's line with a tabletop play restaurant, new drive-thru center, and play cash register for fall. In dress-up, the company supports Mattel's as-yet-unannounced Barbie feature with play cosmetics and other accessories, as well as Disney Princess.
Delta Luv:
The company recently signed a deal with HIT Entertainment for Wiggles-themed furniture including a twin bed that resembles The Big Red Car and a step stool (already on shelves). A table and chair set, toy box, and director's chair are due for 2004. This follows on the heels of Delta Luv's Nickelodeon line of toddler beds, tables, chairs, desks, toy chests, easels, coat racks, and more featuring SpongeBob SquarePants, Dora the Explorer, and Blue's Clues.
Empire Toys (division of alpha international, inc.):
Four new licenses are added to Empire Toys' Big Wheel line for 2004. The 16-inch SpongeBob SquarePants Big Wheel will be released for distribution in February, followed in March by the 9-inch VeggieTales and Clifford The Big Red Dog Big Wheels. The 16-inch Orange County Choppers Big Wheel is scheduled for an April rollout.
Equity Marketing:
Baby Einstein is a major focus for the company with a full line of toys due at Target as well as baby and specialty stores. Wider distribution is planned for 20'05. The company also creates its first bilingual product under the Baby Einstein brand. Another first is entree into the real food area with a Scooby-Doo Talking snack maker due fall '04. Kim Possible moves beyond Wal-Mart and into other retail doors with skus including a mini adventure playset due fall '04. A full line is on tap for Samurai Jack in fall '04, including the Samurai Jack Battle Armor Horse playset.
Fisher-Price:
Elmo gets some help doing the chicken dance this year with The Chicken Dancers Assortment, 8-inch Elmo, Ernie, and Cookie Monster characters dressed just like the original Chicken Dance Elmo in furry chicken suits. Elmo also is featured doing the E-L-M-O to the tune of the YMCA song. A line of products inspired by the Rescue Heroes video series and Rescue Heroes: The Movie include the Rescue Heroes RobotZ HyperJet, All Terrain Vehicle, and figures. Barbie also gets little girls cooking with the Barbie Kitchen, which includes an oven, microwave, refrigerator, stovetop, storage shelves, sink, and more. It also has 13 realistic kitchen sound effects and 20 play pieces.
Fusion Toys:
Licenses grow for Room Flyers (attach it to the ceiling and it flies) with the addition of Shrek 2; Harry Potter; Thunderbirds; Jay Jay the Jet Plane; and classic Disney characters such as Tinkerbell, Peter Pan, Winnie the Pooh, and Tigger. Solar Powered Bobble Heads are due to ship in March for Looney Tunes and Universal Studios' Monsters.
Hasbro:
A collection of basic figures from all five Star Wars movies is on tap as are new skus for G.I. Joe, Transformers (celebrating its 20th anniversary), and Tonka. Beyblade remains strong with 30 new tops planned, as well as a Beyblade Mobile Beystadium. Several new products in store for My Little Pony include Celebration Salon, Super Long Hair Ponies, and My Little Pony Dress-Up Assortment.
Jakks Pacific:
Jakks continues to support World Wrestling Entertainment with action figures and playsets, a basic 6-inch figure line, as well as The Collector Figure Series that targets the adult collector with superstars of yesterday and today. SpongeBob SquarePants and Disney join its TV Games lineup, while the company expands its Tongue Tape line with Hello Kitty, Strawberry Shortcake, NASCAR, Batman, and Superman.
Kids Only!:
The company turns its once generic lemonade stand into a Kool-Aid Man lemonade stand (suggested retail, $29.99) via a licensing deal with Kraft. Kids Only! enters the play food arena with a Hershey's Shopping Cart filled with play food; other sets include a candy store, bakery shop, and ice cream shop for fall '04. The company also will create licensed activity tables constructed of steel tubing with vinyl covering for Disney Princess, Winnie the Pooh, Toy Story, Power Rangers, and Crayola.
Lego Writing System:
Lego launches its "connect-and-build" pen line based on movies Harry Potter and The Prisoner of Azkaban and Spider-Man 2. The Lego Harry Potter Pen (suggested retail, $9.99) hits shelves in mid-May and features a translucent grip revealing stars and crescent moons, and includes connectable Lego mini-figure heads of Harry and Hermione. The Lego Spider-Man Pen (suggested retail, $9.99) swings into action mid-June armed with a clear rubberized grip revealing Spidey's signature web and includes a connectable Lego mini-figure head of Spider-Man.
Little Kids:
After taking on Dora the Explorer with a line of bubble mini tumblers, Little Kids also plans to move into new categories for Dora and cousin Diego in 2005. A soft ice cream server and foam shooter are on tap for SpongeBob SquarePants, and entry into the preschool bubble category is slated for third quarter.
Little Tikes:
The company will build upon its brand equity of durable products with a bigger storewide presence and increase its product offerings in new categories, according to Frank Shorf, licensing manager, Little Tikes. An apparel line is on tap at Kohl's in spring '04. New categories: sunglasses, infant/toddler bedding, room d¯r, borders, bikes, trikes, skates, camping equipment, luggage, and backpacks due in all channels spring/fall '04. The company is also master toy licensee for Caillou and has created a foot-to-floor Wiggles Big Red Car (suggested retails, $39.99 to $49.99). The company will supply 9,000 Burger King locations with Kids Meal toys for customers under age 3.
Mattel Brands:
The company adds 13 new Justice League action figures as well as an 18-inch My Size Batman Buddy (suggested retail, $19.99). Action figures, Krazy Kombos figures, and vehicle assortments based on Warner Bros.' new TV series, Duck Dodgers and the 24 1¼2 Century, are on the way. Yu-Gi-Oh! continues strong with action figures/accessories inspired by new series segments "Enter the Shadow Realm," as well as new packaging to reflect the spirit of the new animation. The upcoming release of Harry Potter and The Prisoner of Azkaban (due June 4) precipitates Harry Potter Magic Powers Harry, a 12-inch figure that can "levitate" a ball, turn the pages of a book, conjure a flame, and summon a Demontor (suggested retail, $19.99). Harry Potter Zonko's Joke Wand (suggested retail, $9.99) is also due in April. New extensions are on tap for Masters of the Universe, SpongeBob SquarePants, Hot Wheels, Matchbox, and Tyco.
Girls can cultivate their creative side with Barbie Gardening Accessories by Mid West including a sun hat, garden trowel and cultivator, apron, gloves, kneeling pad, and watering can. Also new is the Barbie Lightweight/Portable Sewing Machine due at Sears in October. The portable machine (by Jamac) comes pre-threaded, and features include dual operation capability (batteries/power cord), straight stitching, bobbin winding, and free-arm sewing, along with an accessory kit, AC/DC adapter, and foot pedal.
MGA Entertainment:
Bratz has a "passion for fashion"ing trends with new themes shipping this spring, including Sun-Kissed Summer with Bratz and Boyz dressed up for a pool party. The marquee item is the Sun-Kissed Summer Splash 'n Dance Pool Party playset (suggested retail, $59.99) complete with a real pool with sun deck/dance floor, smoothie bar, fashion runway, and chill-out balcony. An exclusive Bratz doll and more than 30 accessories are included. The company supports the major launch of its new doll line, 4ever Friends; Bratz Petz; and a Spider-Man 2 youth electronics line with figural walkie-talkies, mini-pinball, slot car race set, and a handheld game.
Moose Mountain:
The company enters into its third year with Fisher-Price with line extensions for its inflatable environments for Little People and Rescue Heroes. A line of Little Tikes preschool activity mats (suggested retails, $15 to $20) with games such as tic-tac-toe are due to ship in June/July 2004.
NKOK:
Bringing its first licensed characters into the fold, NKOK offers three new radio-controlled carts "driven" by Nintendo's Mario, Donkey Kong, and Yoshi. The carts also include a transmitter shaped like the actual GameCube controller and sounds from the original games, including tunes such as "Let's Go" and "Mama Mia." Also new is a line of BC Battlers licensed from the BBC animated series with a new line of full-function, R/C war monster vehicles on tap.
Oregon Scientific:
Barbie and Hot Wheels are the focus of the company's line of electronic learning products. Due for Barbie is the Barbie Interactive Dictionary, as well as the Barbie Interactive Talking Storybook, Barbie B-Book Desktop, Barbie B-Bright Laptop, Barbie Tote N' Teach, Barbie B-Smart and Stylish Compact, Barbie B-Brilliant Pocket PC, Barbie B-On The Go Learning Phone, Barbie B-Book On the Go, and Barbie B-Smart Math N' Secrets Bracelet. New for Hot Wheels is the Hot Wheels interactive encyclopedia, Hot Wheels Accelerator, and Hot Wheels Quick Start Laptop.
PDI Inc. (formerly pamela drake inc.):
A new Design Studio Woodkins fashion activity kit features Groovy Girls packaged with a 10.5-inch sandwich doll, an array of glitzy fabrics and patterns, an assortment of accessories, glue, and scissors. New additions to Woodkins are Mary Engelbreit's Ann Estelle and Sophie, each in a sandwich board kit. The company also recently purchased Francis Family Toys and now will distribute selected items from the Duncan and Jacquard toy lines.
Play Along:
Care Bears paves the way for the company's entrance into the emerging preschool and developmental segment with a line that emphasizes caring, sharing, and feelings. Glow-a-lot Bears debut in spring with six of the most popular Care Bears able to glow in the dark for hours. Other items: feature and non-feature plush, articulated and non-articulated plastic figurines and plastic accessories, figural key chains and plush clip-ons, and preschool electronic and audio toys. Plush and figures are on tap for the Teletubbies relaunch in spring '04 followed by the June rollout of plush and figures for Wheels on the Bus.
Playhut:
The company enters the electronic toy category with the launch of EZ Reader, an electronic book that offers animation, narration, music, and user interactivity. The initial books will feature Little Signz, a proprietary property that takes viewers into an urban world where traffic signs come to life and teach lessons about safety, cooperation, and the environment. A line of electronic plush is on tap as is Little Signz Safety Gear including helmets, switchboards, skateboards, and ride-ons due in the specialty/mid-tier for March/April '04 and the mass market late '04/early '05. Playhut signed its exclusive first-ever deal with Disney for slumber bags for Disney Princess, Winnie the Pooh, and Power Rangers due first quarter '04 in all channels. Playhut's newest line of 18 portable play structures, Collect 'N Connect, features the company's EZ Twist technology and hits retail shelves in spring 2004. Playhut currently is developing concepts on a limited basis for character licenses allowing children to create their own unique Collect 'N Connect play environments featuring characters such as Disney Princess, Pooh, Dora the Explorer, Power Rangers, Spider-Man, Care Bears, and Elmo.
Playmates:
Teenage Mutant Ninja Turtles is a major focus with the Mutations, figures that transform from Pet Turtle into Teenage Mutant Ninja Turtle. Other initiatives: TV ads, a Burger King promotion, a Shell-A-Bration Mall Tour, and a consumer packaged goods promotion. The Simpsons gets new figures and playsets. For girls, a deluxe line of Little Princesses and My Baby Princess, the first-ever nursery segment in the history of the Disney brand, are due in fall. New spring additions to the Waterbabies line include Shrek 2, Baby Looney Tunes, and Peanuts. In fall, two new Care Bears and Teletubbies will arrive. An exclusive special edition doll is on tap for Hilary Duff with fashions and accessories from her movie, Cinderella Story, due in July. For fall, the company debuts a Hilary Duff deluxe fashion doll assortment themed to Hilary's unique interests, including Yoga, Animal Rescue, and Fashion Designer.
Polyconcept USA:
A new deal with Warner Bros. will net seven Looney Tunes arts and activity toys such as the Looney Tunes 3D Tracer and Looney Tunes Reflect-O-Art. The M&M license will be expanded into the toy arena for the first time with products due in May. The company kicks off its inaugural Crayola Science line with the Crayola Volcano Island (suggested retail, $19.99), an assemble-it-yourself volcano complete with a make-your-own volcano eruption mix.
Pressman Toys:
The company will manufacture and distribute the Electronic Snapple Real Facts Game (suggested retail, $22.99) in spring '04 via an exclusive partnership with Snapple Beverage Corp. Several cross-promotions are in the works. Also in the pipeline are Spider-Man 2 games and puzzles; a Justice League 3D Chess Set; and two new kids' action games, High Voltage and Hydro Strike (suggested retail, $19.99 each), due June '04.
Radica:
Two games are added to Radica's Play TV franchise: Play TV EA Madden Football featuring Monday Night Football icon John Madden and Play TV EA SSX Snowboarder, based on EA's No. 1 selling video game line. Barbie fans can go for the gold with the Barbie Balance Beam. The interactive electronic balance beam game features four games and challenges players to follow the lights with increasing skill levels as Barbie coaches them along.
RC2:
New product across all brands includes 15 new items for RC2's Lamaze brand and an exclusive line of five John Deere Kids preschool toys and a John Deere Kids My First Collectibles line of die-cast vehicles and farm-related playsets. Also on tap: six Harley-Davidson Little Dreams preschool toys; three Madeline collections; line extensions for Thomas & Friends; and die-cast replicas, tuner cars, and a Speed Shop Assortment for The Fast and the Furious.
Rumba Games:
Rumba's first licensed product, a Survivor party game, has found a home at Barnes & Noble, Borders, Toysrus.com, and catalogs. On the non-licensed side, the company will ship Stereotype, Winning Words, and a range of travel games in spring '04.
Spin Master:
The company extends its Wiggles line with an accordion, guitar, beanie toys, playsets, and keyboard due August 2004. The company also adds a McDonald's triple-thick milkshake maker, as well as several Hershey's play food products.
Tara Toy:
Stationery is a new category with My Scene, Polly Pocket, Barbie, and Hot Wheels product due for spring '04. Activity cases get a face-lift with new shapes planned for Barbie, Polly Pocket, and Hot Wheels.
Toy Play:
Rainbow Brite and Muppet Babies continue to be bright spots. Lead items such as the Rainbow Brite Light-Up Musical Castle and Imagination Kermit are due in July/August 2004. Expanded product offerings for Mijos feature action figures, PVC collectibles, and a soft body execution due for back-to-school. As master toy licensee for Sony's The ChubbChubbs, the company ships its first electronic items in June. It also created a bendable packaged with a DVD for Mr. Bean.
Upper Deck:
The company makes inroads into the girls' market with the Bratz Party trading card game (due in April) and the Winx Club trading card game (June 2004). It's Spider-Man vs. Superman as both properties are linked for the first time ever in the Marvel trading card game and the DC trading card game. Other trading card games include Yu-Gi-Oh!, Disney Collectible sets, Winnie the Pooh, and Teenage Mutant Ninja Turtles.
USAopoly:
Momentum continues for "games with a twist" with an I Love Lucy checkers game packaged in a tin shaped like an old-fashioned console TV and featuring heart-shaped checkers. The company also created Shrek Chess and Shrek Checkers, as well as The Mickey Mouse 75th Anniversary Collector's Edition of Monopoly (suggested retail, $36), all due second quarter. In puzzles, USAopoly created a Rudolph the Red-Nosed Reindeer 40th anniversary puzzle due third quarter and an Irving Berlin White Christmas 50th anniversary puzzle.
Warren Industries (a rose art co.):
New license Lassen will be featured on five different puzzle formats. Also new is Sesame Street for 123 Number Jumble and Elmo's Color Match games, both due spring '04. The company enters its second year with the Strawberry Shortcake Fun Dough Tea Party game (suggested retail, $14.99) slated for shelves in spring. New board games are on the way for Lego Builder Xtreme, as well as The Simpsons.
Wizards of the Coast:
Offline products continue to build for Neopets with two new sets: The Battle for Meridell (January) and Return of Dr. Sloth (April '04). The company brings its Duel Masters property to the U.S. with a trading card game due in March. Hasbro takes the lead on action figures, while Atari plans a Duel Masters game for Game Boy. A 15-city mall tour kicks off in March offering learn-to-play clinics and "Battle Zone" tournaments for all ages and levels of players. Wizards will launch an online Duel Masters club on www.duelmasters.com.
Subscribe and receive the latest news from the industry.
Join 62,000+ members. Yes, it's completely free.
You May Also Like
Loading..