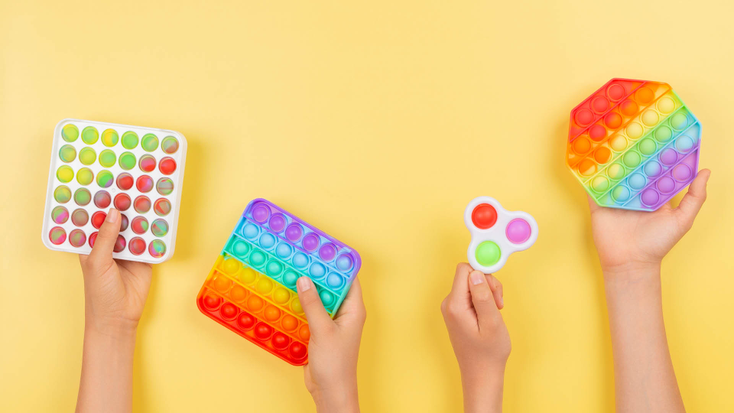 Fidget toys provide sensory and tactile experience for children.
Vejaa, Iryna Mylinska, Ivanjekic, iStock / Getty Images Plus
At A Glance
How toy trends are changing.

Using LEGO's Brick-by-Brick program for play therapy.

Sensory friendly apparel.
Autism Spectrum Disorder (ASD) is described as a developmental disability caused by differences in the brain. People with ASD often have problems with social communication and interaction and restricted or repetitive behaviors or interests. 
A study published in Autism Research in April 2022 highlighted that about 100 in 10,000 children worldwide are diagnosed with ASD, an increase from the 2012 global prevalence report found that 62 in 10,000 children have ASD. 
A Centers for Disease Control and Prevention (CDC) report says that around one in 57 children in the U.K. is on the autistic spectrum, while in the U.S., the prevalence increases to around one in 44. The results found that boys were about four times more likely than girls to have ASD and that most children were still being diagnosed after age four, though ASD can be reliably diagnosed as early as age two. 
So how can toys, particularly licensed products, help? It's no secret that children become attached to their favorite toy, comfort
blanket or stuffed animal. But, for a person with ASD, this attachment can last late into childhood or beyond. Children who have ASD can tend to love a few things very intensely, and this desire for familiarity can lead to them becoming fixated on a particular color or type of toy/clothing or a brand and wanting only to wear clothes/play with toys of that nature. 
The reasoning behind this is unclear, but the common thesis is that attachment provides a familiar comfort, particularly sensory needs like texture and scent. Familiarity and the aspect of control can be key for children with ASD. From a very early age, they are likely to look for repetition, lining objects up in an organized fashion and opting for solo play. 
"Children associate far more strongly with the characters they love," says Karen Hewitt, co-founder, Character.com. "When a neurodiverse child forms a bond with a character that they love, it helps with their learning of things like color recognition, number learning and gives them the confidence to try something they might otherwise have avoided. Many children with neurodiverse disorders find it hard to form friendships, so the characters become their first best friend. Making physical products to support these relationships and understand what these children want can only be positive." 
One may think this is a huge win for brands, and it might well be, but how can they go above and beyond to provide that level of comfort while at the same time, supporting the needs of the child? 
Toy Trends 
Toys are changing. You only have to drop into a highway rest area or motorway service station and look at the toy vending machines to see that they are largely made up of fiddle toys and fidget spinners to help children occupy their fingers on a car journey. Humans crave tactile engagement, but children can come to rely on it. Sensory toys can, subconsciously, help to train fine motor skills and are specially designed to stimulate one or more of the senses, making them more appealing to children with ASD, because they can help the child remain calm and provide the sensory experience they want. 
According to The Guardian, the market for fidget poppers, traditionally used in schools as aids for neurodiverse children, "could be as high as £5 million." Fidget toys like spinners and Pop Its, a fidget toy similar to bubble wrap where users repeatedly pop dimples in and out, have been used by healthcare professionals as a way of helping children who have anxiety or sensory difficulties. You can now buy Pop It toys licensed with the likes of "
," "
," Mickey Mouse and many more, while officially licensed fidget spinners have been around for more than five years.
There is an argument to be made that the pandemic has only increased the needs of young people. David Anderson, clinical psychologist at the Child Mind Institute, a non-profit organization seeking to transform child and adolescent mental health, told CNN, "We know from the research that people from all age groups are reporting that they are more stressed, and squeezing, popping, spinning and clicking can offer some release." He also thinks there could be some connection between the rise of social and emotional learning and mental health awareness among educators and the increased sales of fidget toys. 
Playdough and slime can similarly provide an excellent sensory and learning experience, allowing children to think creatively and explore shapes. Earlier this year, Hasbro's Play-Doh, Nickelodeon and Paramount Consumer Products announced a
partnership to create Nickelodeon Slime
, while Creative Kids, a source of interactive kids' arts and crafts and STEM toys, announced a partnership with Hasbro to produce a
variety of new Play-Doh-branded products
.
Play Therapy
One of the more successful companies in this space is LEGO. Since 2004,
has been widely recognized as an effective source of play therapy. The National Autistic Society in the U.K. describes using LEGO to help support the communication and creativity of children with ASD as "an evidence-based approach that aims to develop social communication skills in autistic children, such as sharing, turn-taking, following rules, using names and problem-solving." 
LEGO's Brick-by-Brick program is designed to empower children to embrace how their brain is wired to communicate rather than pressuring them to present or communicate in a neurotypical way.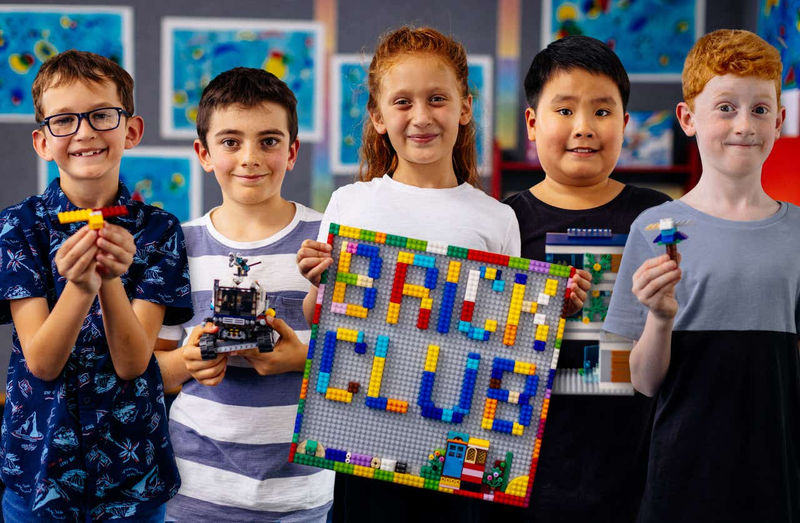 "We know from research that play is fundamental for children's positive development, and studies have shown that LEGO-based therapy, on which the Brick-by-Brick program is founded, has a positive impact on social and emotional well-being in autistic young people," says a spokesperson from The LEGO Group.
Earlier this year, LEGO Foundation announced the launch of The Play for All Accelerator grant, specifically focused on developing or improving playful learning products and services that bring real benefits. It does this by strengthening the skills of neurodivergent children, their parents, teachers or caregivers and improve awareness, acceptance and understanding by neurotypical peers.
"Learning through play is at the heart of the program and the way we work with organizations," the spokesperson continues. "The program will provide participants with funding, access to one-on-one business coaching and mentoring, a network of geographical and sector experts, ADHD and autistic advisors and SEND professionals. We are looking for products and services that promote learning through play and focus on autistic children, children with AD(H)D or their caregivers." 
A new LEGO "Friends" TV show is set to launch in February. It is said to be exploring the topic of neurodiversity with kids, with storylines representing more diverse friendships. 
A similar aid can be found on Hasbro's website, Hasbro designed the ToyBox Tool project to help children with disabilities effectively engage with toys and other children.
Sensory Apparel 
Last year,
Thomas & Friends brand team in the U.K. teamed up with the National Autistic Society and Character.com to develop a
range of clothing featuring "Thomas & Friends" characters
designed to be inclusive and ASD-friendly. The campaign won the Innovation Award category at the Licensing Awards in September. 
"People with acute sensory needs can be far more susceptible to sensory overload," says Karen Hewitt, buying director, Character.com. "In apparel, we noticed consumers are looking for fabrics and colors to dull or divert the senses. Parents of children under 16 on the autism spectrum told us that the biggest considerations when choosing clothes were pull-on clothing, easy-dressing clothing, no labels, no buttons and velcro fastenings. The range was designed with these insights and consisted of soft clothing made with sustainably sourced cotton, including loose-fitting T-shirts, jumpers and tracksuits, all designed for ease of dressing."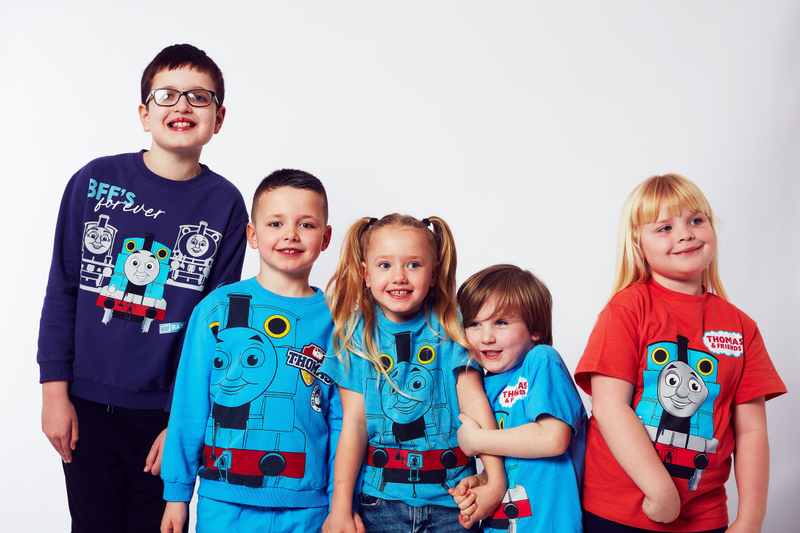 As part of a campaign for Autism Acceptance Month in 2021, Foot Locker, PUMA and Diadora tackled the issue of struggles with shoelaces with a range of sneakers that featured adaptive laces, ensuring anyone who struggles with laces can wear the sneakers. 
Paramount Global's U.K. Consumer Products division also has a series of clothing ranges for children in partnership with Unhidden, a British adaptive-apparel company that provides stylish clothing that has been universally designed for both disabled and non-disabled people. The range includes inclusive apparel inspired by "SpongeBob SquarePants" and "PAW Patrol."
Tapping into inclusivity, Mattel worked with "Strictly Come Dancing" and "EastEnders" star, Rose Ayling-Ellis, in a Barbie campaign marking the first behind-the-ear hearing aid Barbie doll. The
also featured a Ken doll with vitiligo, a new Fashionista doll with a prosthetic leg and a wheelchair Barbie doll.
"It is important for children to see themselves represented in the toys they play with," says Ayling-Ellis. 
Educational toys are not new, but with consumer needs shifting, allowing children to feel connected to their toys and apparel and benefit from them educationally is perhaps more important than ever. 
Read more about:
Subscribe and receive the latest news from the industry.
Join 62,000+ members. Yes, it's completely free.
You May Also Like
Loading..