Hasbro: The Next Chapter in Storytelling 2
Hasbro: The Next Chapter in Storytelling 2
An in-depth look at how this toy-driven company continues to evolve into an entertainment, content and licensing powerhouse worldwide.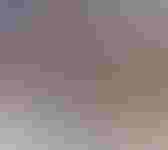 An in-depth look at how this toy-driven company continues to evolve into an entertainment, content and licensing powerhouse worldwide.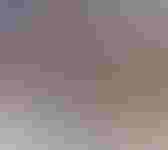 John Frascotti, president, Hasbro Brands
The transformation of Hasbro from a traditional toy company based in a small Northeastern town into a bona fide global entertainment and licensing powerhouse is now entering a new decade of opportunity and more aggressive growth.
The strategy that originally created uncertainty and criticism is now producing acclaim and results. The vision that began with slow and methodical changes is now starting to operate as a more lightning fast-paced, integrated business of innovation and creativity. The prime-time storytelling that began with the first Transformers film in 2007 has morphed into a multi-billion dollar franchise with a rich and abundant pipeline of content in development, as the company gears up for the next installment of film No. 5 in 2017. The company's expansion of consumer products into various lifestyle categories and onto fashion runways oftentimes makes Hasbro appear more like a trendy apparel company rather than the old style supplier of iconic toys and games. And the message that reverberates throughout the company is that opportunities for growth and expansion have never been better.
What began as chairman Brian Goldner's vision that Hasbro's brands offer, "so much more than meets the eye," based on an "immersive brand experience," (as he explained to License! Global in February 2009), has matured into a synergistic mission of "creating the world's best play experiences."
The fact is that while it has taken Hasbro 10 years to establish the internal structure and organization required to be a true global entertainment entity (as well as a significant capital investment), the company is now in an enviable position to execute its strategy in a more meaningful way.
While today's Hasbro is a very different type of company, it has maintained a very consistent approach and commitment to its culture, people and vision. It boasts 53 offices around the globe that do business in 39 countries, and along with various partnerships, this broad and diverse reach and clout has positioned the company at the center of entertainment, content development, digital and gaming, enabling the continued growth of its toys and games business and, of course, its lucrative licensed products business, which is expanding into several new sectors.
In 2009, Hasbro Studios was formed to better handle its content development. In 2013, Hasbro acquired a 70 percent stake in mobile game developer Backflip Studios. And in 2014, the company established Allspark Pictures to better manage its overall film business.
"It's been a great transformation," recalls John Frascotti, president, Hasbro Brands, who joined the company as chief marketing officer in 2008 and has been a key driver in the reinvention of the company. "The business we are in today is really about building multi-dimensional franchises that are rooted in great stories and great characters. And, in an interesting way, it comes back to our purpose as a company–to make the world a better place for children and their families.
"It's a very lofty statement," admits Frascotti. "But think about our business, which brings fun, laughter and joy to children and families based on our concept called, 'Share of Life.' Our brands connect with consumers in multiple ways and are growing every day."
Throughout Goldner's tenure, Hasbro has grown its revenue by more than $1 billion, reaching $4.45 billion in FY 2015. According to company reports, 52 percent of its revenue is attributed to seven core franchise brands that include Transformers, My Little Pony, Littlest Pet Shop, Monopoly, Nerf, Magic: The Gathering and Play-Doh.
In terms of retail sales of licensed products, Hasbro has also experienced significant growth over the past decade, increasing by almost $2 billion.
For 2015, Hasbro reported $5.9 billion in retail sales of licensed merchandise worldwide, according to License! Global's annual Top 150 Global Licensors report, published in May. The company ranked No. 6 among the world's largest licensors and is on track to become the second largest entertainment licensor behind No. 1, The Walt Disney Company.
While Hasbro's overall transformation story isn't a new one per se, it's important to understand and revisit as the company is now better positioned than ever before and poised for more aggressive growth on multiple platforms. Based on its slate of new initiatives, which includes the launch of a new franchise, Hasbro is all about potential, which is what partners, shareholders and consumers demand.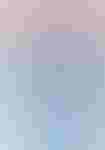 "It's exciting to see what Goldner started and how it has gone from strength to strength," says Stephen Davis, executive vice president and chief content officer, Hasbro Studios, who has run the studio since it was formed in 2009. "It has changed both in perception and practice Hasbro's profile, and now our properties are seen everywhere."
"It's about how wide we can cast the net to allow our consumers to experience our brands in very different ways than in the past when it was typically experienced only as a toy," says Simon Waters, general manager and senior vice president, entertainment and consumer products, Hasbro. "We are so close to our storytelling in everything we do so that everything works across all platforms and, from the very start, as a team."
Hasbro's impressive list of new content and licensing initiatives includes the following:
Entertainment
Transformers film franchise–Hasbro and Paramount Studios recently announced a slate of new Transformers films. Transformers 5 will hit the big screen on June 23, 2017, followed by Transformers 6, which will focus on the Bumblebee character, on June 8, 2018, and Transformers 7 on June 28, 2019.

Cross-property film universe–In December, Paramount Pictures and Allspark Pictures, Hasbro's film label, announced a partnership for five feature films based on Hasbro's iconic properties–G.I. Joe, Micronauts, Visionaries, M.A.S.K. (Mobile Armored Strike Kommand) and ROM.

Transformers TV–"Robots in Disguise" season two launched in February on Cartoon Network in the U.S., spotlighting popular characters such as Bumblebee, Sideswipe, Strongarm and Grimlock. Season four of "Transformers Rescue Bots" will air this spring, and season one is now being aired on Netflix. In addition, the franchise is teaming up with multi-channel network Machinima for a new series that will be distributed digitally this summer, "Transformers: Combiner Wars."

My Little Pony–The billion-dollar franchise's first movie, which will be distributed by Lionsgate, will premiere in 2017. It will introduce several new characters and will include a comprehensive licensing program. In addition, season six of "My Little Pony: Friendship is Magic" will debut.

Ouija–This fall the second installment of Ouija will hit the big screen for Hasbro Studios, in partnership with Universal, Blumhouse Productions and Platinum Dunes.

"Stretch Armstrong"–For the first time, Hasbro Studios is creating original programming for Netflix with its 26-episode animated series based on the Stretch Armstrong property, which will debut in 2017.

New franchise–Hanazuki, which is described by Hasbro "as an emotion-rich lifestyle brand that encourages tweens to express and embrace how they feel," will launch this summer as a series of digital shorts produced by Hasbro Studios that will air on YouTube. A comprehensive licensing program is also being developed and will launch later this year.
At the heart of Hasbro's storytelling strategy and brand blueprint is a major commitment to consumer research and insights, which is used to make critical business decisions across all business disciplines.
"Everything begins with our strategic brand blueprint," says Frascotti. "It informs and directs our brand efforts through the insights we uncover, the innovation we develop and the investments we are making."
According to Hasbro, over the past two years, the company has interacted with more than 100,000 parents, kids and caregivers across 14 countries.
"When fans become engaged and we connect with consumers, the fans want to connect more deeply because the brands mean something to them," says Frascotti. "We are now a company that delivers branded experiences."
"Our deal with Paramount, which takes five important Hasbro brands and creates a 10-year mythology around them, and the establishment of the Writer's Room led by Akiva Goldsman, who led Transformers, will significantly expand our opportunities across all platforms where we can engage consumers," points out Davis.
"We have only mined a very small slice of that overall folklore, and the storytelling is so robust around it that there are many characters and stories we haven't even introduced yet," adds Frascotti.
"If you look at categories that we have been able to expand into because of storytelling, it really is unprecedented. And because we are committed to content creation, it has allowed us to create new licensing programs," explains Davis. "Every new story we tell each year allows us to create greater opportunities for our partners. It has also allowed us to get into new categories such as music, location-based entertainment, along with an exciting development in the comic books business.
"With My Little Pony, we have brought girls into the comics category in a way that no other brand or imprint has been able to do by selling over 3 million comics," he adds. "Female empowerment is a very important central theme of what we do across many of our brands. Traditionally, some observers may have viewed the universe we are establishing as a boy-centric universe, when in fact there are a lot of strong female characters that we will develop and try to make our engagement gender inclusive and reflective of the writers we have hired. We are aware that our brands have to be a reflection of our consumer and our consumer reflects every type of individual."
Davis also believes that digital, social and user-generated content all play a very critical role for Hasbro's brands, citing Nerf as a key example.
"Although we are not generating a lot of traditional content for Nerf, our consumers are making an unprecedented amount of content," says Davis. "Consumers are creating their own stories about how they engage with Nerf, which has been tremendous for the brand and given us the ability to develop new and innovative ways to expand the product line."
Hasbro is also looking to expand Nerf into more categories such as location-based entertainment and more immersive experiences. The expansion of the Nerf brand into the pet category, for example, was a direct result of its consumer insights and feedback from consumer-generated content.
My Little Pony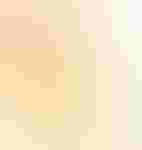 The My Little Pony franchise, which drives more than $1.2 billion in retail sales with its presence in 71 countries that is further helped by its animated series, which is currently in its sixth season and airing in 197 territories, has expanded into every major consumer product category worldwide. The company continues to drive its fashion collaborations with such designers as Maria Escote's collection at
Madrid Fashion Week earlier this year, and in 2015 with Philip Plein, Au Jour Le Jour, Degen and Fyodor Golan. My Little Pony has also been extremely successful in the publishing of comics in a total of 10 countries in the EMEA region (the U.K., Germany, France, Italy, Spain, Poland, Turkey, Russia, Estonia and Norway) and a magazine in the U.K., which ranks in the top 5 of all girls' magazines.
Hasbro recently collaborated with Sony for a My Little Pony holiday album and a live show, which started in Mexico, and has since expanded to Nicaragua, Panama, Peru and Colombia; and this spring, a match-3 mobile game, "My Little Pony: Puzzle Party," produced by BackFlip Studios, was launched.
Transformers
The Transformers franchise, which represents a retail value of more than $10 billion since 2004, has also expanded into multiple categories, and new licensing programs based on the upcoming slate of content are being developed to offer strong growth for the future. In fashion, Hasbro has partnered with Phillip Plein and Au Jour Le Jour for a kids' collection, Shoyoroll (Hot House) for limited edition Jiujitsu Gi's and a range of t-shirts and hats and Fyodor Golan and Halo Sports for footwear, apparel and accessories with retailer X'tep.
"We work with our partners who buy into the long-term value of the Transformers franchise, and they have the opportunity to build the brand along with us and our retail partners, rather than jumping around every year," explains Waters. "The Paramount film deal is absolutely huge and a pinnacle moment. It enables us to build bigger and broader worlds."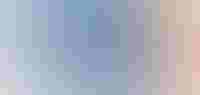 In music, Hasbro Studios partnered with Sony Music's RED Associated Labels for "Transformers Roll Out," a new alt-rock tribute compilation.
Hasbro also recently announced a partnership with S2BN Entertainment for a new live-action show, "Transformers Live," which will tour worldwide over the next five years. The show will debut in 2017 in a custom-built, 4,500-person capacity venue in China. In addition, Hasbro partnered with Victory Hill Exhibitions for "The Transformers Experience" at Treasure Island's new retail complex in Las Vegas, Nev., which will debut this summer.
The publishing and digital gaming categories continue to grow too with the ongoing comic series, Transformers: More Than Meets the Eye, and the recent new mobile game, "Transformers Rescue Bots: Hero Adventures," which launched in February.
Says Mark Blecher, senior vice president, digital gaming and corporate development, Hasbro: "While the gaming industry has changed dramatically over the past five years, it has created new opportunities for Hasbro to extend its franchises and game brands into mobile gaming."
According to Blecher, the evolution of the gaming sector has provided the opportunity to extend storytelling and reach fans on a daily basis within digital and gambling initiatives. He believes that Hasbro is well positioned for the future to continue innovating with the development of virtual reality, as well.
Hasbro has also experienced continued growth on the publishing side of the business worldwide.
"We completed the conversion from a regional-led publishing group to a completely global business in London, Paris, Shanghai and, most recently, Latin America," says Michael Kelly, senior director, global publishing, Hasbro. "It gives us the ability to drill down to local needs and cultural differences and the ability to grow organically from a regional standpoint. For the first time in Hasbro's history we have organic storytelling happening around the world and not just driven from one central location."
The Future
The power of storytelling is critical to Hasbro's growth and future success. The company will continue to invest in its storytelling efforts that it believes "creates a connection that inspires the consumer to travel with a brand across the many points of engagement and ultimately unlocking the brand's full potential."
In February, Hasbro was ranked No. 3 on Fast Company's list of Most Innovative Companies in Hollywood, which acknowledges companies that are "disrupting business as usual and changing the world."
"We have evolved from selling toys on a shelf to building franchises and experiences with an underlying message," says Frascotti.
Another important factor in the overall growth and evolution of Hasbro has been its integration of content and product development. While it has always been a challenge for other major studios, Hasbro has mastered the execution of a collaborative environment, bringing together all decision makers from the early stages of the developmental process.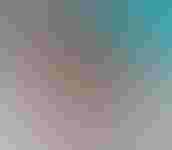 "A lot of traditional entertainment companies have historically been like silos in their organizational design and operating procedure," explains Frascotti. "One thing Hasbro has worked very hard to do is have culture of collaboration throughout the company. Today, when we develop new content and brand experiences, we view that as a holistic experience for the consumer. We don't say let's do this first, and everything else will follow. We look at it from the consumer's vantage point and say 'How is an 8-year-old girl, a 6-year-old boy, a 40-year-old guy or a 30-year-old woman going to experience this brand?' And that experience is based on multiple dimensions that can be anything from a toy to a digital short to a commercial or a TV show.
"We are super collaborative from the beginning across platforms, and having consumer insights as a guiding principle tells us what's important and what the core tenets of the brand are. It all has to feel natural and not forced," he adds.
Frascotti believes that Hasbro is just starting to unlock the true value of its brands, which is the underlying reason he is so bullish about the future of the company.
"We are still in the early days of seeing the power of our brand blueprint and the ability to develop great brands and great stories. Over the past year, we are just starting to execute our vision in a meaningful and strong way–it has taken a while to do that," admits Frascotti. "There's enormous potential ahead for us, and we are limited only by our creativity and our ability to tell great stories. We are just scratching the surface of what's possible."
Subscribe and receive the latest news from the industry Article
Join 62,000+ members. Yes, it's completely free.
You May Also Like
---