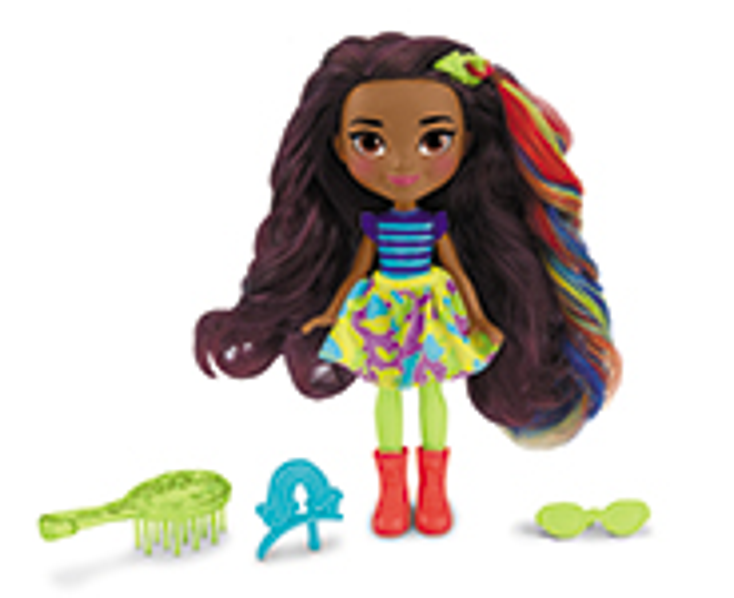 Nickelodeon is building excitement for its latest hit preschool program, "Sunny Day," and is gearing up to launch a robust consumer products program, beginning with toys.
Nickelodeon Viacom Consumer Products and master toy licensee Fisher-Price will debut a toy collection built around the animated preschool hit "Sunny Day" at Toy Fair, taking place Feb. 17-20 in New York.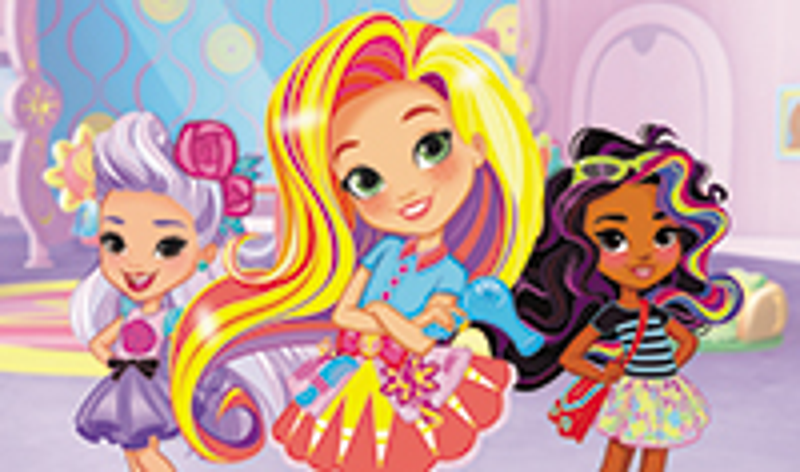 The series follows 10-year-old hairstyling maven Sunny, who uses creative problem-solving skills to tackle dilemmas that arise in her seaside town of Friendly Falls while she runs her salon-on-the-go, the Glam Van. The series' characters aim to celebrate individuality and self-expression, while the show highlights leadership, innovative thinking and teamwork.
Nickelodeon is also picking up season two of the bubbly show from Silvergate Media, which launched this summer.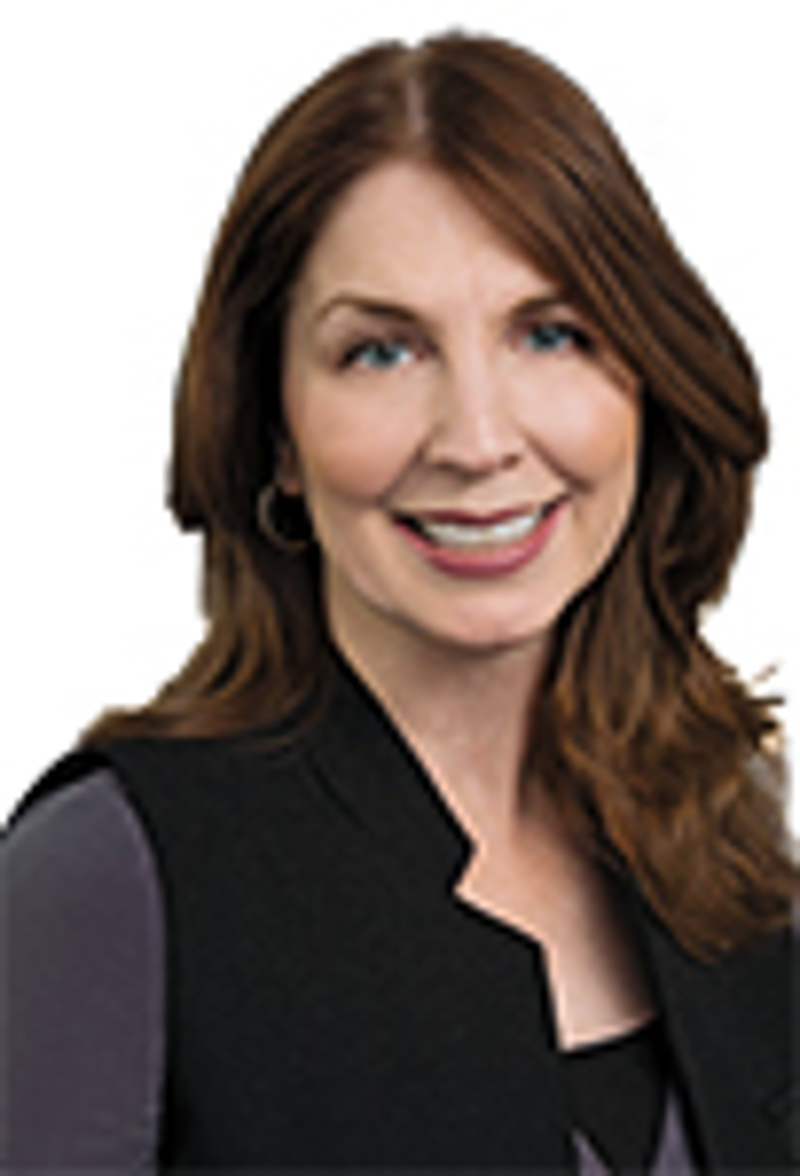 Jennifer Caveza, senior vice president, toys, Nickelodeon
"Through our study called 'The Story of Me,' we found that kids today are interested in being entrepreneurs–69 percent of kids from the study said, 'I really want to start my own business someday,' so a show about a young entrepreneur really resonates with our audience," says Jennifer Caveza, senior vice president, toys, Nickelodeon.
"Sunny is also a great role model for young girls–she's a natural leader and she encourages others to express their individuality and embrace their uniqueness."
The toy line was developed in collaboration with Mattel's Fisher-Price brand and aims to bring the show's DNA to girls in a way that allows them to "play out" the show and "be" Sunny.
"'Sunny Day' toys empower preschool girls to embrace fearless self-expression and display creativity through hair styling and features aspirational hair styling play and attainable creativity–all closely tied to show content," says Caveza.
The collection includes "Sunny Day" collectibles, role play and plush toys and will launch with a first-to-market program exclusively at Walmart in May, followed by a mass launch in August.
"We've been excited about this property since the first moment we saw it," says Anne Marie Kehoe, vice president, toys, Walmart. "'Sunny Day' has broad appeal, inspiring entrepreneurship and creativity for any kiddo that walks down our toy aisles. We are excited to be the first in market to carry this Nickelodeon property and anticipate it being a hit."
Highlights from the collection include a "Sunny Day"pop-in-style doll assortment of 6-inch posable figures, along with three hair accessories for customized looks. A "Sunny Day" brush and style doll assortment includes a posable 11-inch character dolls with knee articulation, styling brush and two-in-one hair charm that children can also wear as a bracelet.
The line also features "friendship play" with "wear and share" elements, like bracelets that double as hair ornaments for the dolls and magical, open-ended hair transformations, such as the Sunny Magic Color Change doll. The doll, which debuts this fall, lets kids change Sunny's hair color between eight different colors using a special tool.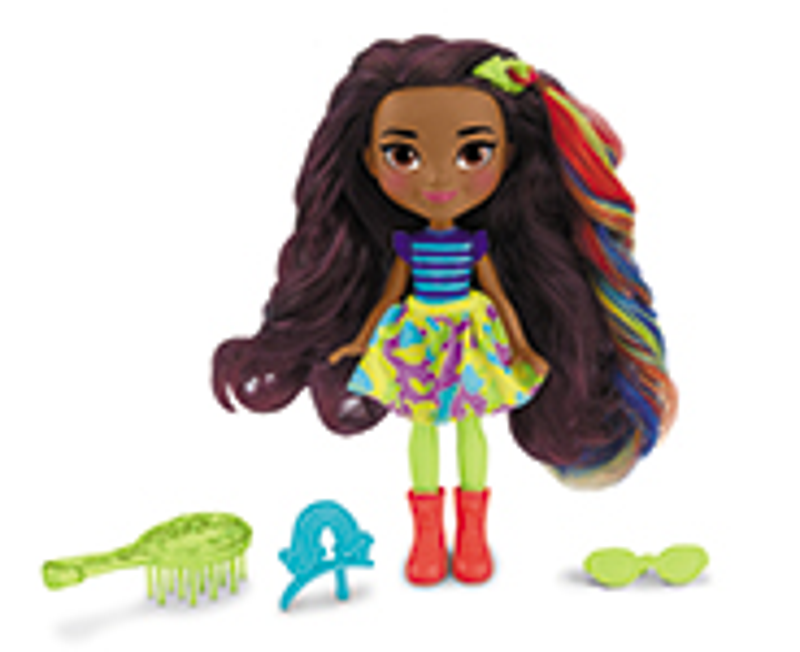 A "Sunny Day" bath doll assortment, featuring 6-inch Sunny, Blair and Rox dolls with long ponytails just waiting to be brushed, braided and styled, brings fun to the tub, and the collection's plush element includes a 6-inch plush version of Sunny's BDFF (best dog friend forever) dressed in his signature blue bow tie.
Role play is also a centerpiece of the toy range from Nick and includes Sunny's accessory apron, which has four styling tools that feature 15 sounds, songs and phrases. Little future salon owners can also create their own personal looks using the four pretend styling tools to clip, curl, straighten and brush.
Finally, the "Sunny Day" Glam Vanity, a fully-stocked styling playset on wheels, includes a posable 11-inch Sunny doll that fits inside, styling chair, adjustable mirror, hair brush, pretend scissors and removable hair dryer accessory.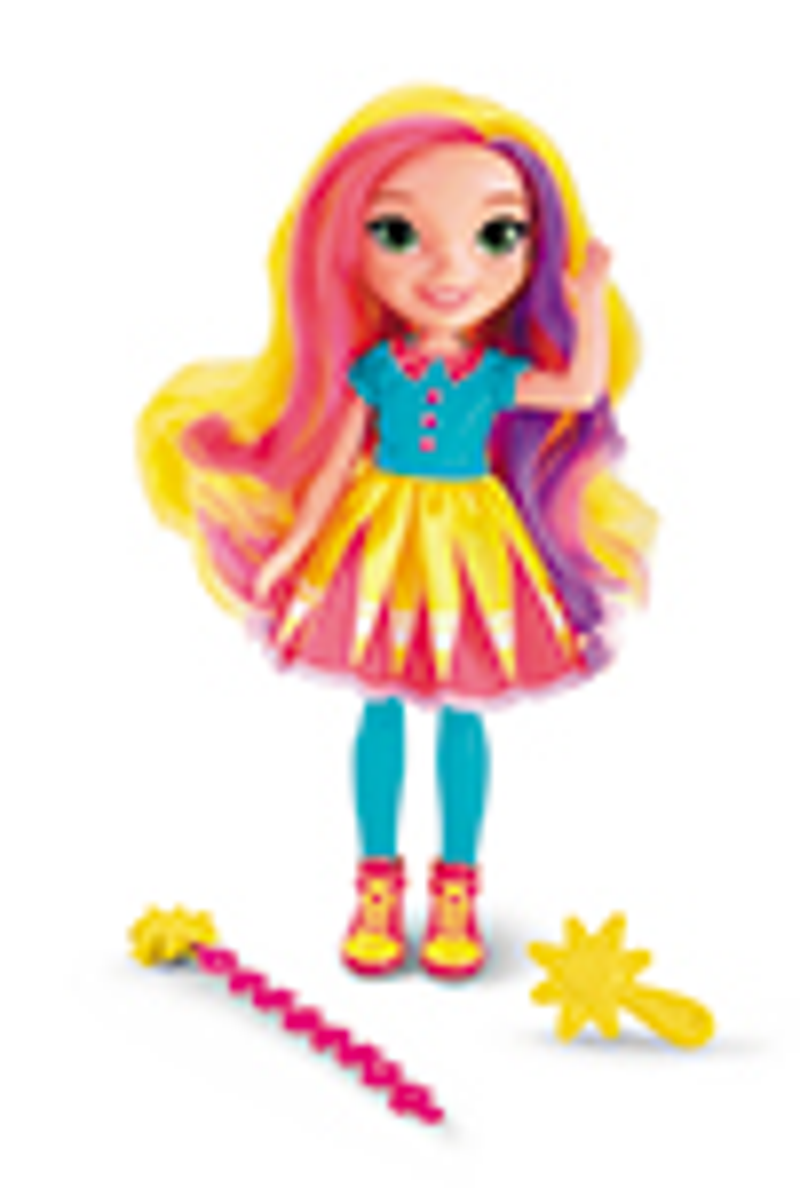 Nickelodeon will also keep the spotlight on this new property with a "Sunny Day Glam Van Tour," an interactive experience immersing fans in the world of "Sunny Day" that includes styling stations, photo opportunities, DIY activities, content screenings and a product showcase. The tour kicks off in May at the Bentonville Film Festival and will be hitting select Walmart stores across the country this summer.
"We are always looking for new ways to connect our audience with the characters they love and expand Nickelodeon's global footprint, and an experiential on-the-ground event like the 'Glam Van Tour' is a great example," says Caveza. "We're excited to have a custom-built vehicle inspired by Sunny's actual Glam Van in the show that kids can interact with in-person for free beginning this summer."
Subscribe and receive the latest news from the industry.
Join 62,000+ members. Yes, it's completely free.
You May Also Like
Loading..