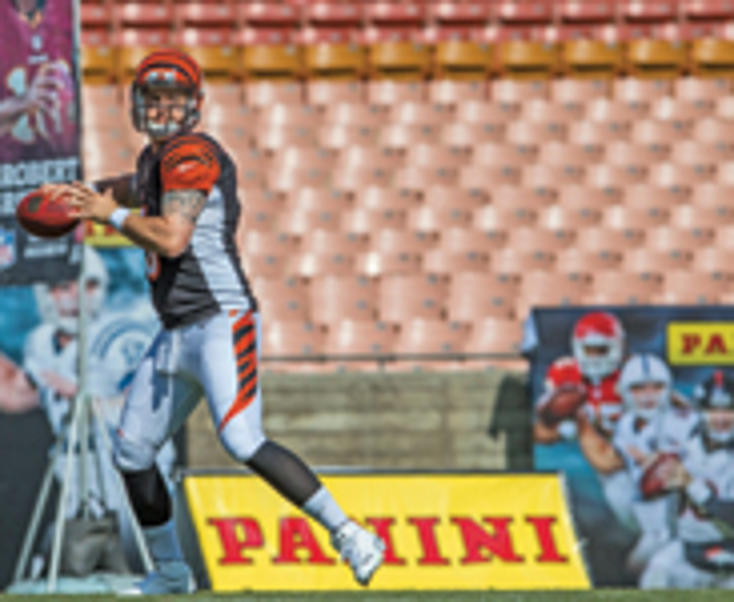 The licensing of sports brands, which represents almost $30 billion in retail sales of licensed merchandise worldwide, continues to grow, with co-branding partnerships, international activations and the entry of new sports franchises.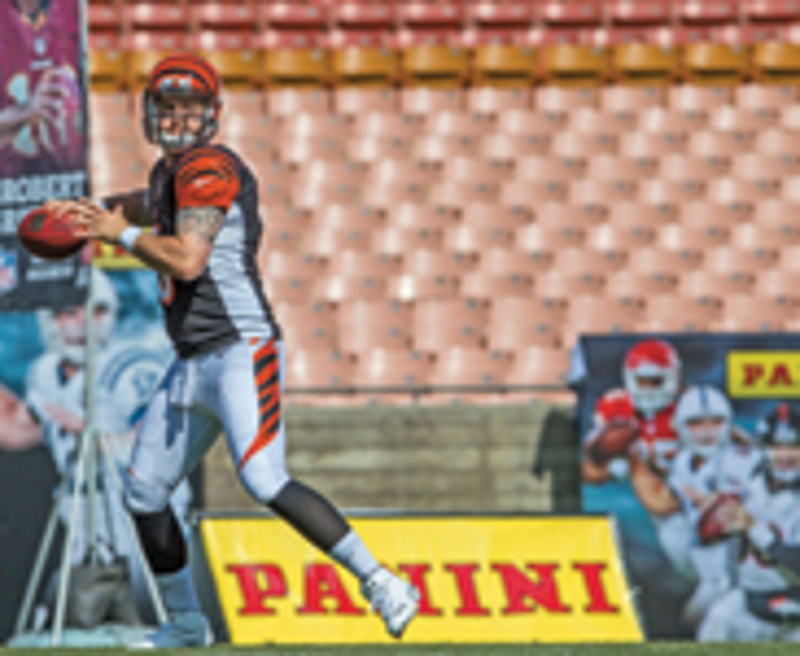 Much of this expansion has come, as it has in many sectors, as a result of the globalizing forces of the Internet, which has allowed fans unprecedented access to the sports and players they love, no matter where they are in the world. From fantasy leagues to growing international fan bases, the playing field for sports brands of all kinds has broadened exponentially, and along with it the opportunities
for licensing.
The "I" in Team
Beyond the leagues, beyond the teams, are a fleet of gifted athletes whose oftentimes superhuman physical feats make up the heart of every sports franchise. Now, with the access provided by social media and the explosion of player-oriented platforms like fantasy leagues, fans feel more connected to their favorite players than ever before. The result is a heightened demand for star athletes (who are certainly no strangers to the limelight) to step into the spotlight off the field as well.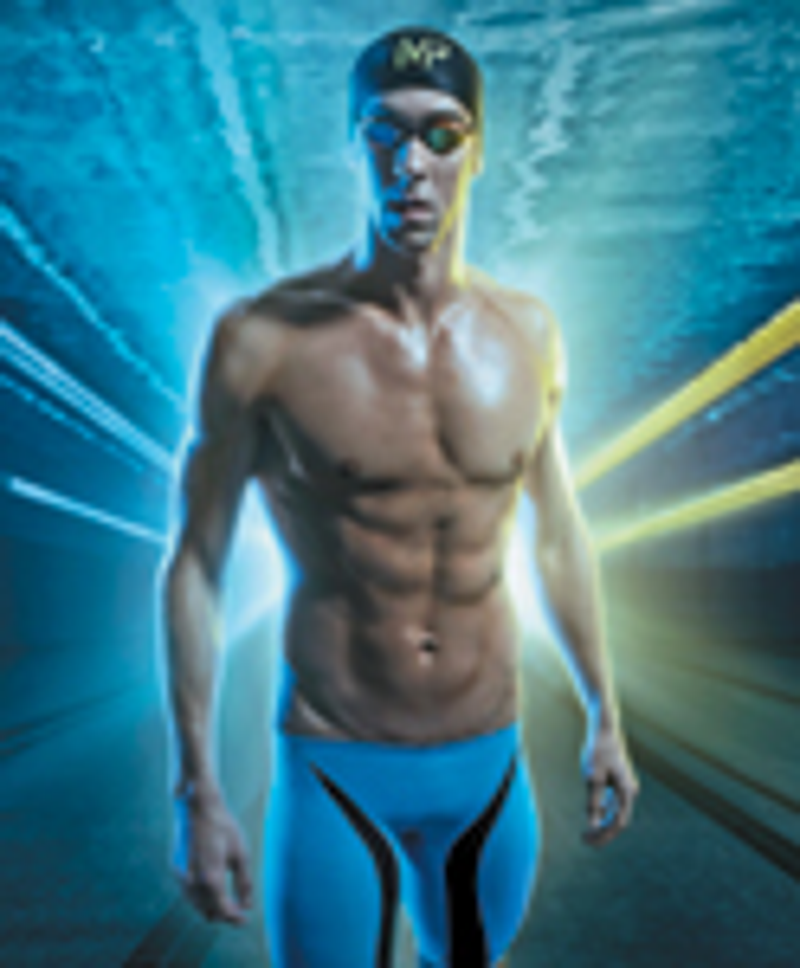 The leader in this arena is the NFLPA, which has its own licensing subsidiary, NFL Players Inc., devoted solely to developing and promoting individual players' brands. (To read about how the NFLPI is increasing its players' direct involvement in the organization check out "The Players' Voice".)
In recent years the organization has worked to become much more proactive, identifying and creating innovative new opportunities for the 1,800 players it represents, rather than waiting for licensees to come to them. This has led to a host of new, non-traditional brand extensions including a deal with Pro Tips 4U that will see players create instructional training videos, and the new mobile app "Fan Health Network," which was created by former NFL running back Robert Smith. The app guides users through health challenges led by NFL players and other athletes.
The MLBPA has lately developed similarly innovative partnerships such as a recent deal with the technology company Zepp for a baseball sensor and accompanying app that will allow fans to compare their own swing against that of Major Leaguers.
Players are increasingly building their brands well beyond the sports market as well. The poster child for this is soccer (or more properly, football) star David Beckham, who is almost as well known for his underwear ads as he is for his bending free kicks. Now retired, the former footballer is marking the 10th anniversary of his Instinct fragrance with Coty this year and has recently announced plans to launch a lifestyle brand in a joint venture with the Li & Fung spin-off, Global Brands Group.
Other sports stars making inroads into the lifestyle space include:
Iconic hockey player Wayne Gretzky, who has teamed with Sears Canada to launch a casual menswear brand in a deal brokered by IMG Licensing;

Skateboarder extraordinaire Tony Hawk, whose eponymous apparel and accessories line (owned by Cherokee Global Brands) will expand into Europe this fall;

Boxing champ Oscar de la Hoya, who is planning a Spanish-language sports, travel and lifestyle channel called De La Hoya TV that will target the U.S. Hispanic market;

Swimming superstar Michael Phelps, who has created a collection of competitive swim gear, dubbed MP, with equipment manufacturer Aqua Sphere; and

Charismatic runner Usain Bolt, who teamed with musical instrument brand Gibson to launch a line of headphones this spring.
The Non-Home Field Advantage
As international events like the FIFA World Cup, NFL in London and the NBA's Global Games series bring sports franchises to audiences around the world, teams are looking beyond the home pitch to reach an international fan base.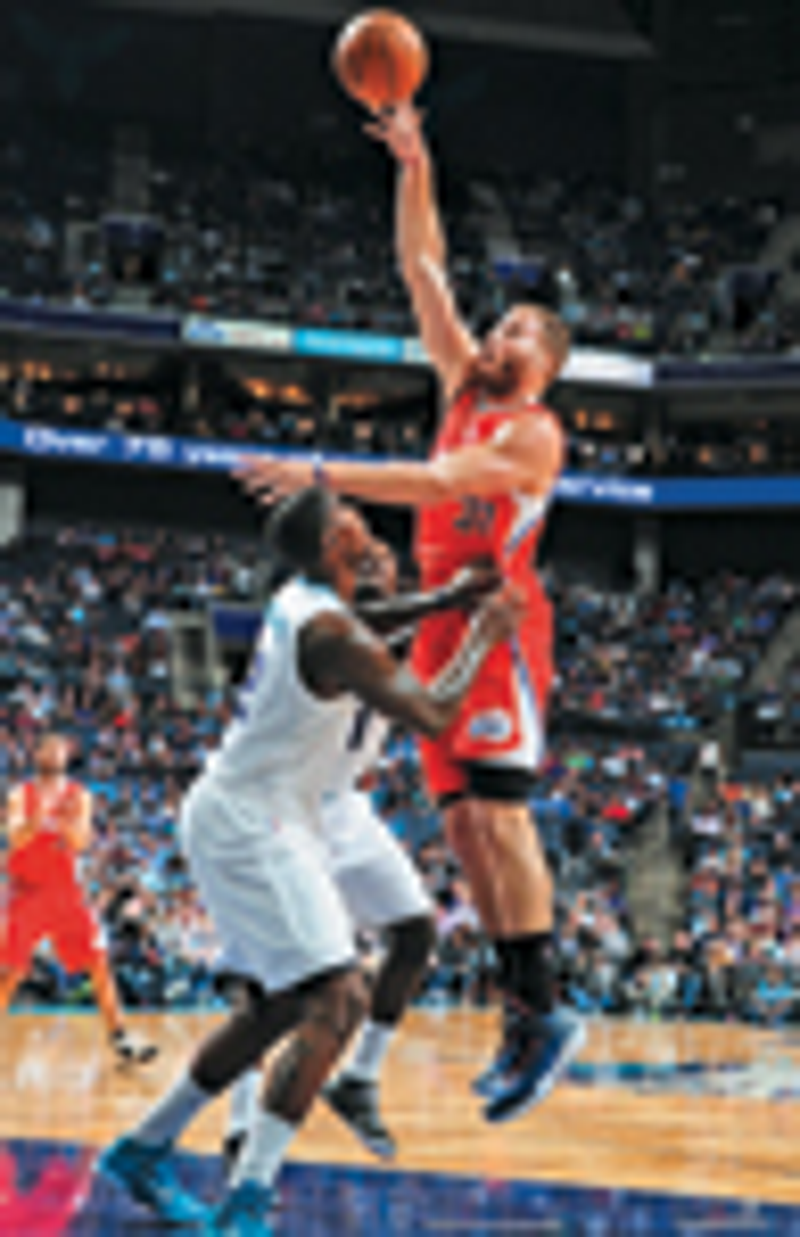 Tottenham Hotspur and Liverpool both already have strong ties to North America–Tottenham boasts more than 30 Official Supporter Clubs on the continent and hosted a pre-season tour in the U.S. last summer; while Liverpool is owned by the Boston-based Fenway Sports Group (which also owns the Boston Red Sox) and recently tapped U.S.-based New Balance as its "kit" (a.k.a. uniform) partner.
Meanwhile, fellow U.K. soccer team Manchester United is planning a series of fan events in Asia and South Africa called "United: Live" that will feature games, fan zones, live Q&A sessions with players and more.
The Americas are also calling up their own soccer franchises. WeMatch, the organizers of the Pan-American tournament Copa America, appointed One Entertainment to develop a licensing program for the event's 2016 edition, which will take place in the U.S. next June. The event will feature 16 national soccer teams from North, South and Central America, as well as the Caribbean.
Similarly, major U.S. sporting leagues are focusing an increasing amount of energy on serving and building their fan bases abroad.
In Brazil, the National Basketball Association has teamed with the country's Liga Nacional de Basquete and the Confederação Brasileira de Basketball to grow the sport, while at the same time scheduling games in both Africa and China. South Africa will see its first-ever professional NBA game Aug. 1 in Johannesburg, with Team Africa (comprised of NBA players from the continent) taking on Team World (featuring players from the rest of the world). Then in August, the league will host a Global Games event featuring the Charlotte Hornets and the Los Angeles Clippers in China that will include several games and a range of off-court activities.
The league has also recently expanded its relationship with Chinese Internet provider Tencent to create its largest international digital partnership. As the official digital partner of the NBA in China, Tencent will feature a record number of live games and programming this season.
The NBA isn't alone in looking to cater to fans abroad. Last fall, the NFL hosted an International Games series in London that featured two games attended by more than 700,000 fans.
Teaming Up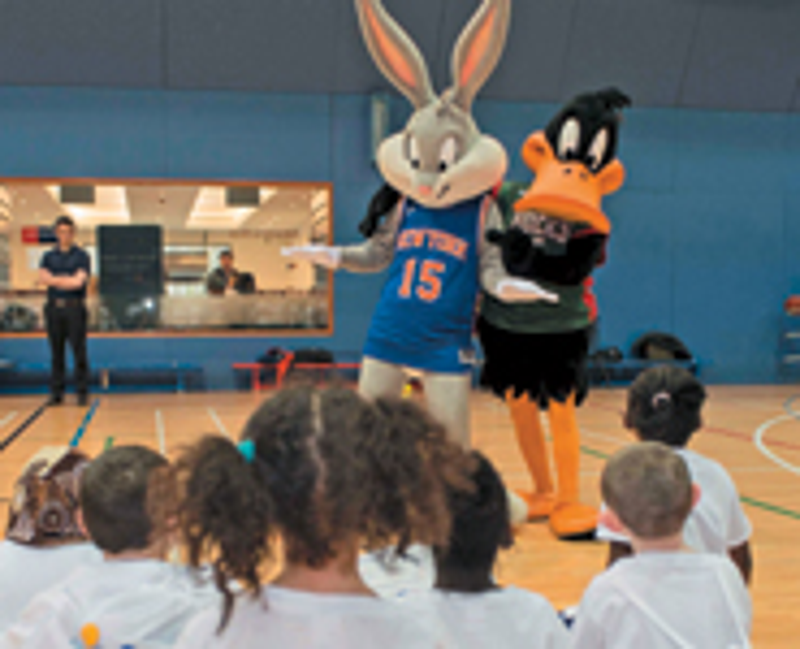 Consider these recent teamups:
In May, Nickelodeon hosted a NASCAR Sprint Cup Series race at the Kansas Speedway, called the SpongeBob SquarePants 400. In addition to a branded trophy, raceway and cars, the race featured a weekend of Bikini Bottom-themed events and co-branded products.

The kids' network has also tapped the NFLPI's top-selling player, Russell Wilson of the Seattle Seahawks, to host its second annual Nickelodeon Kids' Choice Sports Awards this July.

The NBA has launched two co-branding partnerships with Warner Bros. Consumer Products–a reboot of the Hare Jordan brand (which 23 years ago brought together basketball icon Michael Jordan and Looney Tunes star Bugs Bunny) and the continuation of its Looney Tunes/Junior NBA clinics and activations for kids in the EMEA.

The basketball league also announced a far-reaching partnership with PepsiCo in April. The multi-year marketing team-up will feature Mountain Dew and Aquafina in North America, as well as PepsiCo partner Tingyi's Master Kong brand in China.

Top characters are turning out for their favorite franchises: King Feature Syndicate's Popeye and Bluto appeared in a multi-category capsule collection to support the launch the MLB baseball season; Big Tent Entertainment's Domo is continuing his co-branding relationship with the NFLPI for a range of gear that features the character styled as top players; and adidas Italia brought together AC Milan (for which it is master licensee) with Sanrio's Hello Kitty for a collection of gear aimed at female fans.
Performance Athletics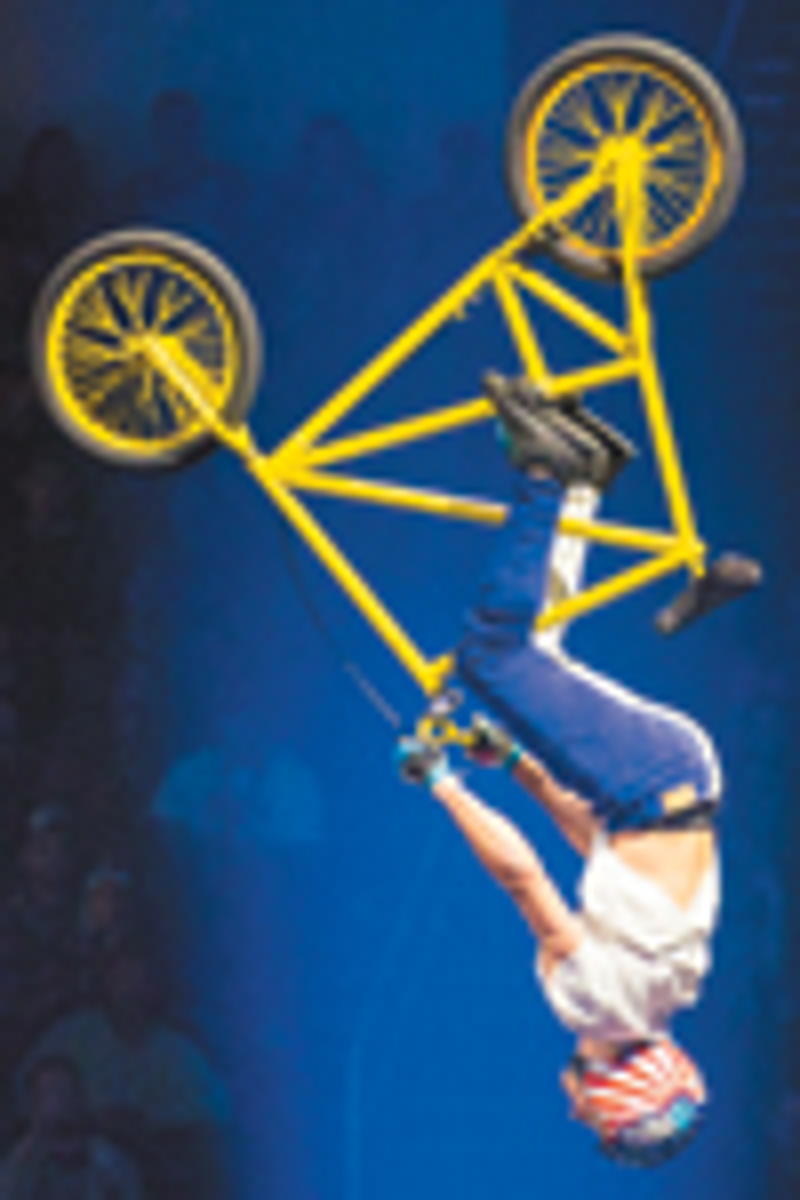 Licensing juggernaut the WWE named its first official apparel partner in March–Authentic Brands Group's newly repositioned fitness brand Tapout–in a deal akin to the uniform collaborations of other sports brands. This relationship will have a slightly different tenor than similar deals with traditional sports franchises though, as the professional wrestling league's stars typically wear persona-enhancing costumes in the ring. Instead, Tapout will outfit WWE performers, trainers and staff in its workout gear, and the brand will be showcased on WWE Superstars and Divas in a series of new content.
Nitro Circus–whose live events and television content features acrobatic stunts by action sports stars on BMX bikes, skateboards, inline skates and more–is making its first major move into merchandising with plans to exhibit at Licensing Expo and the appointment of a global head of licensing. Consumer products veteran Peter Maule, who has held similar roles at The Walt Disney Company and WWE, will lead the brand's charge into licensing.
Veteran entertainment sports brand the Harlem Globetrotters is celebrating its 90th anniversary this year with the help of partners including United Talent Agency and Licensing Street, which plan to develop the basketball performance brand across all retail channels as it heads out on a world tour in 2016.
Entering the Arena
As mainstream leagues up their game, more specialized sports organizations such as the U.S. Polo Association, Professional Bull Riders and Ultimate Fighting Championship are building their profile through licensing.
Talent agency WME/IMG–home of world's largest licensing agency, IMG Licensing–recently bought the bull riding circuit Professional Bull Riders, which puts on more than 300 events each year.
Mixed martial arts franchise UFC just signed Reebok as its first-ever global outfitter and teamed up with EB Sport Group to develop a line of branded in-home fitness equipment.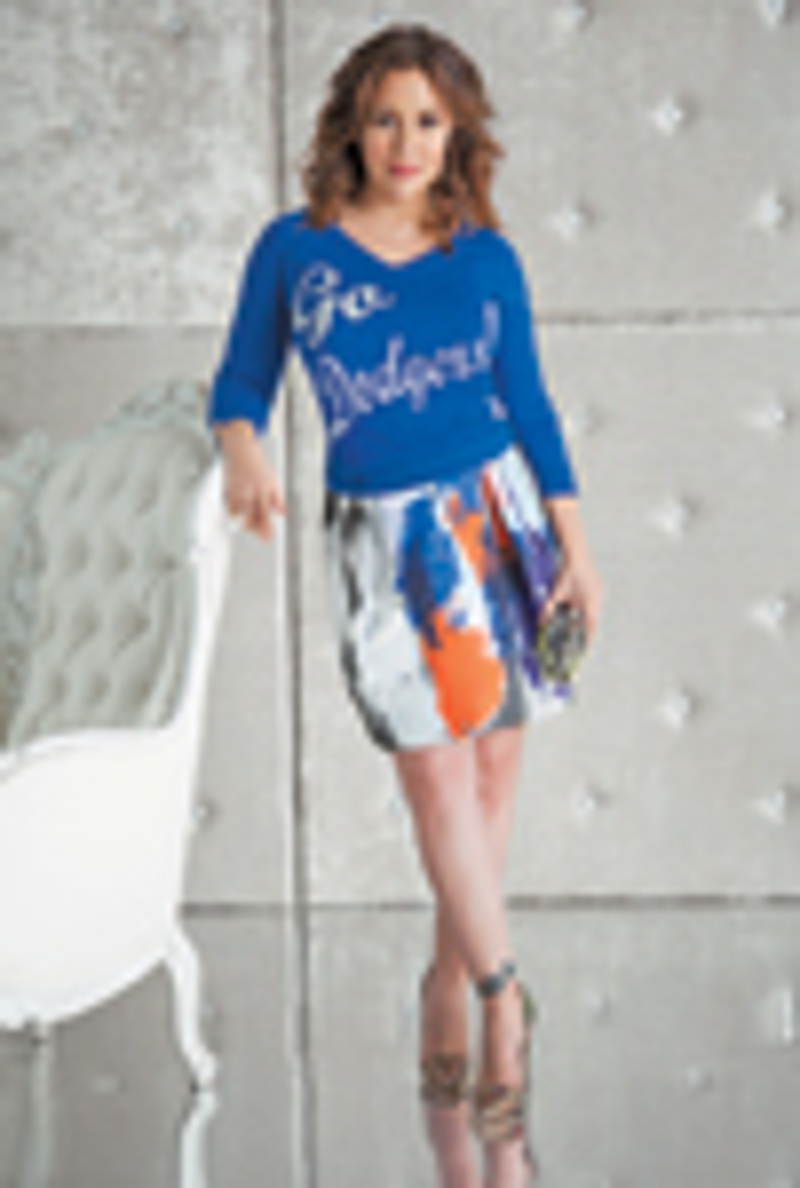 Meanwhile, the U.S. Polo Association is ramping up plans for its 125th anniversary with a host of partners lined up to offer limited edition product; and collegiate-level leagues are expanding their reach both with their professional counterparts like NFLPI and innovative new product partnerships.
And at the same time, the equipment brands that have supported both professional and amateur athletes for decades are now boosting their own profile. Authentic Brands Group has teamed with retailer Sports Authority to develop a line of Prince apparel for the tennis equipment brand, while Wilson Sporting Goods just acquired the Louisville Slugger brand. The move brings the Official Glove and the Official Bat of Major League Baseball together under one roof.
New categories are opening up as well, with sports franchises taking note of female fans' desire for fashionable team gear.
Nowhere is the vast range of sports licensing opportunities more evident than on the Licensing Expo show floor, where a robust slate of sports brands will be exhibiting including the Major League Baseball Players Association, NFLPI, Tottenham Hotspur, IMG Worldwide (PGA Tour, Arnold Palmer, Wayne Gretzky, Sergio Tacchini, Yamaha), Nitro Circus Live and One Entertainment (presenting Copa America 2016).
Subscribe and receive the latest news from the industry.
Join 62,000+ members. Yes, it's completely free.
You May Also Like
Loading..