What's to Love About Valentine's Day?
What's to Love About Valentine's Day?
Candy, flowers, cards … and experiences are among the most-wanted gifts.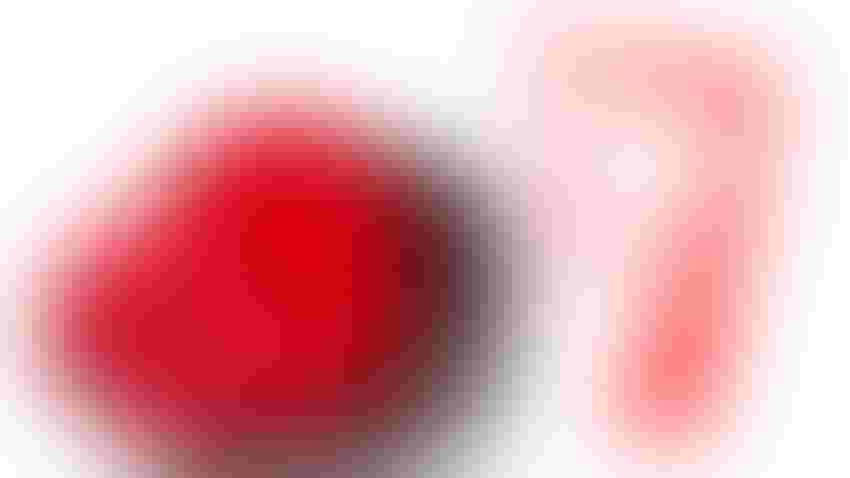 A box of chocolates and a card reading "Be Mine."
Peter Dazeley/Getty Images
February 14 – the day set aside for romance, hearts and flowers, and of course, chocolates. While many cherish the annual love fest, others cringe at the thought of all the shmaltzy sentimentalism. As a matter of fact, the popularity of the holiday of love seems to be dwindling. Statista reports 52% of those it polled in the U.S. this year said they plan to celebrate V-Day. That's one percentage point lower than the previous years, and part of a decreasing trend from 2007 and 2009 when 63% of respondents planned to celebrate the cupid's day. The annual survey released by the National Retail Federation and Prosper Insights & Analytics also found more than half (52%) of consumers plan to celebrate. Is the bloom off the rose? 
Love's Getting More Expensive 
Likely due to inflation, people are planning to spend more on this romantic holiday than in years past. The NRF found those planning to observe the holiday will spend an average of $192.80, up from $175.41 in 2022, and the second-highest figure since NRF and Prosper started tracking Valentine's Day spending in 2004.  
The NRF reports consumer are expected to spend $25.9 billion on V-Day this year, up from $23.9 billion in 2022 and one of the highest spending years on record. 
"Valentine's Day is a special occasion to shop for the people we care most about," says Matthew Shay, president, chief operating officer, NRF. "This year, as consumers embrace spending on friends and loved ones, retailers are ready to help customers celebrate Valentine's Day with memorable gifts at affordable prices."  
Statista's numbers were in line with the NRF, finding planned Valentine's Day spending in the U.S. was expected to reach approximately $26 billion this year – an increase of about $2 billion from 2022. 
One shift in Valentine's Day spending is moving beyond buying merely for loved ones. We can thank Leslie Knope (of NBC's "Parks and Recreation") for the growing popularity of Galentine's Day. And NRF found many consumers are looking to show appreciation for the other meaningful relationships in their lives. Of the $17 increase in per-person spending, $14 comes from gifts for pets, friends and co-workers, along with classmates or teachers. 
Pretty Predictable 
Valentine's gifts seem to be almost cliché: flowers, chocolate, dinner and jewelry remain the most typical purchases. NRF listed the top gifts as candy (57%), greeting cards (40%), flowers (37%), an evening out (32%), jewelry (21%), gift cards (20%) and clothing (19%). Americans plan to spend more than $5.5 billion on jewelry and nearly $4.4 billion on a special evening out. Not surprising as the only holiday that is busier for restaurants is Mother's Day. Candy is still dandy – according to Valentine's Day consumer insights, Americans who celebrate the day purchase about 58 million pounds of chocolate a year. The Valentine's Day season represents about $4 billion in confectionery sales each year (IRI), and National Confectioner's Association is projecting 5% growth in sales for this season.  
"The confectionery industry has always kept innovation top of mind, and that's evident in the wide variety of options available on the shelves of retail stores, in checkout aisles and in online shopping carts," says John Downs, president, chief executive officer, NCA. "Whether gifting chocolate and candy or treating themselves, consumers can celebrate the season with treats that reflect an endless number of unique preferences that helps them show someone they care this Valentine's Day."  
Those looking for something sweet but different from that traditional box of chocolates can spring for a box of Krispy Kreme's new heart-shaped doughnuts made with Hershey's chocolate. For a limited time at participating shops across the U.S., Krispy Kreme's new Valentine's Day Dozen will feature Hershey's milk chocolate and Kisses, strawberry and caramel syrup. 
For those looking for something out of the box, Godiva and jeweler, Le Vian,  have teamed up again for a limited-edition 2023 Valentine's Day Collection including necklaces featuring Chocolate Diamonds. 
Are You Experienced? 
Candy might be the top seller, but Statista reports that about 15% of surveyed Americans stated that the ideal Valentine's Day gift to receive would be some sort of experience, e.g., an event or movie tickets.  
If you're in the Austin area, that might include the immersive, experiential retail component in Jeweler Kendra Scott's bustling South Congress flagship location License Global reported on last week. As part of the brand's "Sweet on You" Valentine's Day campaign, Scott is partnering with Museum of Ice Cream to reimagine the way we experience ice cream and jewelry.  
License Global has been reporting on the increasing popularity of location-based experiences for some time now, so maybe you want to consider a live show or interactive exhibit instead of a heart-shaped box of chocolates. 
NRF found these experience-based gifts are becoming more popular with gift givers as well as those on the receiving end. About one-third (32%) plan to give a gift of experience, up from 26% last year and the highest since NRF and Prosper started asking this question in 2017.  
"Men, in particular, are more likely to give a gift of experience compared with last year," says Phil Rist, executive vice president, strategy, Prosper. "Another notable finding is more than half of consumers say they will take advantage of sales and promotions as they celebrate Valentine's Day this year."  
And what about that unromantic 48% who don't love V-Day? NRF reports that even among those who don't plan to celebrate, 28% will still mark the occasion in some way, seeking non-Valentine's gifts, treating themselves to something special or planning a get-together or evening out with single friends and family members.  
Subscribe and receive the latest news from the industry Article
Join 62,000+ members. Yes, it's completely free.
You May Also Like
---