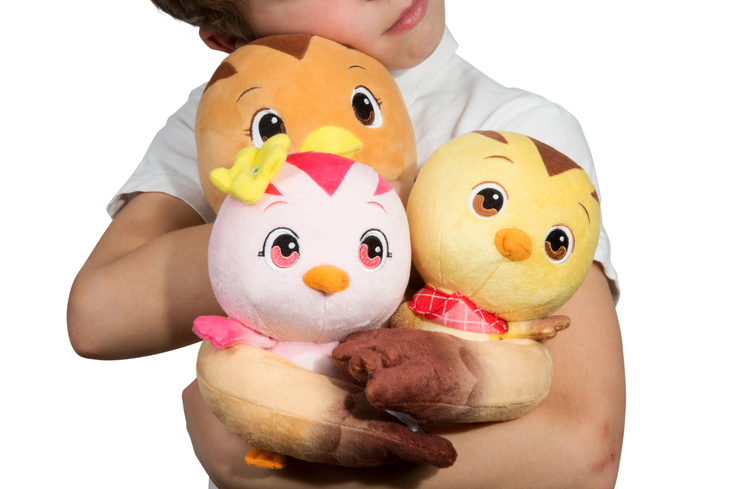 ALPHA GROUP WAS
originally founded in 1994 as a toy manufacturer that developed a small, in-house animation department to promote its products at home in China. Today, the group has transformed into a content-focused movie and television production studio with the ability to produce its own range of licensed toys.
This gradual evolution and role reversal has positioned Alpha Group as a prolific IP owner and 360-degree licensing initiative with an eye on global expansion, shifting focus from China to the rest of the world.
Alpha Group's team has noticed how kids are now deciding the future of global companies and how the brand is serving new viewers, consumers and cultures.
"We have transitioned from a toymaker that provides content to a content provider that creates toys. That's the switch," says Antoine Erligmann, vice president international, media, television and consumer products, Alpha Group. "Content comes first. Content is king. Everything starts with good content; the rest will follow.
The company was concentrated on toy-driven shows around five years ago, and now it's completely changed. The strategy is to target good content that suits all needs."
The list of animated kids' shows produced by Alpha Group is, in a word, extensive. With 10 films, nearly 20 animated series and more in the works, Alpha Group's adaptable, prolific approach is shifting gradually to expand from China into new markets, and in the process, is changing the company outlook.
"The big change, entering into content and to become a vertical integrated company, started to happen around 10 years ago, at least in the Chinese market," says Erligmann. "Three years ago, the group made the decision to go further into the world and create content which is more suitable for more Western needs. Before, the content was driven for the Chinese market, and the aim is to create content to suit not only the Chinese market but outside."
Read more about:
Subscribe and receive the latest news from the industry.
Join 62,000+ members. Yes, it's completely free.
You May Also Like
Loading..