The Insider's Guide to Licensing Expo 2018
The Insider's Guide to Licensing Expo 2018
Licensors, licensees, retailers and more from around the world will converge at the Mandalay Bay Convention Center in Las Vegas, Nev., May 22-24, for educational events, business-building opportunities and more at this year's Licensing Expo.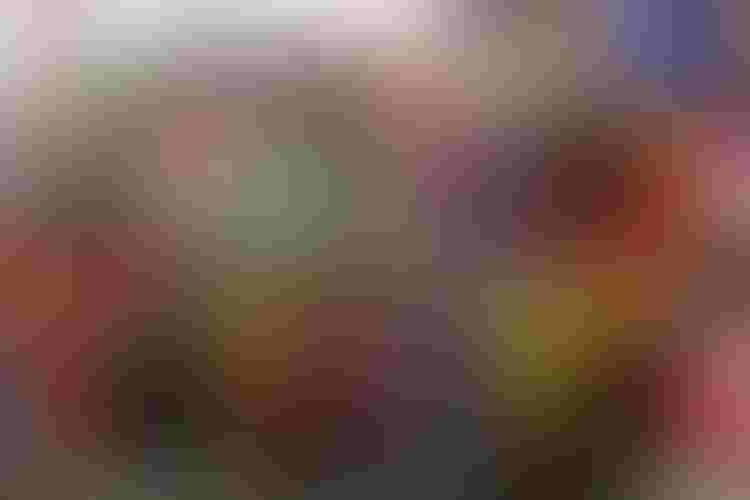 The lights of Las Vegas will fall on the licensing industry next month as Licensing Expo takes center stage at the Mandalay Bay Convention Center. Sponsored by the International Licensing Industry Merchandisers' Association, the annual trade show will take place May 22-24 and will showcase more than 5,000 brands that reflect the latest developments in consumer trends.
The industry's definitive event will see more than 16,000 attendees, licensees, retailers, manufacturers, distributors, brand owners, licensing agents and IP holders, representing more than 65 countries, enjoy a wide selection of networking, educational and business-building opportunities.
Licensing Week will once again run concurrent with the event and will provide industry professionals forums associated with the licensing business as well as entertainment options.
"Licensing Week was born out of a desire to give our attendees a well-rounded, 360-degree experience at Licensing Expo, and this year's lineup certainly reflects this mission," says Jessica Blue, senior vice president, global licensing group, UBM. "From the VIBE activation to the networking sessions and Licensing University educational talks and content, I'm confident that anyone seeking to enhance their knowledge and understanding of the licensing world will walk away with practical tools they can immediately put to use."
New exhibitors for Licensing Expo include Country Music Association, Flying Colors Apparel, Gearbox, Members Only, Penguin Random House, Pocket.watch, Swissbrand World, Tetris,  TOHO, Tokidoki, U.S. Marine Corps Trademark Licensing , Van Gogh Museum and Warner Music Group, among others.
These new exhibitors join a plethora of returning exhibitors including 4K Media, Aardman Animations, Activision, American Greetings Entertainment, Atlantyca Entertainment, BBC Worldwide, Bravado International Group, BuzzFeed, CAA-GBG Global Brand Management Group, Cartoon Network Enterprises, Discovery Consumer Products, Genius Brands International, Grumpy Cat, ITV Studios Global Entertainment and more.
"Exhibiting at Licensing Expo has become a priority for brands and agents as the licensing industry realizes continued growth year-over-year. As the premier event for this market, companies understand this is the best platform to find partners who can uphold the quality and integrity of their brands," says Blue. "The diversity of brands and companies represented truly enhances the experience on our show floor, and I'm pleased that Licensing Expo effectively touches and supports the many industries and facets of the licensing world."
The rapidly changing landscape of e-commerce and customer expectations will also be on display at Licensing Expo. Nicholas Denissen, vice president, Amazon, will deliver the opening keynote address at Licensing Expo, and will speak to how brands can grow their business online and what Amazon is doing to enable them. Denissen, as well as panelists from industry-leading companies working with Merch by Amazon, will also discuss how brand owners are capitalizing on e-commerce and re-shaping their businesses to better anticipate customer appetite for unique content and a larger selection.
Following the opening keynote, this year's Licensing University will offer a more curated and dynamic schedule to better address the needs of the industry and the changing retail landscape. LIMA's Licensing University program will offer guests insight into current licensing trends as well as panels on the fundamentals of licensing, sports licensing, AR/VR technologies and more, with courses including "Trendwatch: What's the eSports Opportunity?" "Trend-Spotting and Innovation: How Do You Search for 'New'?" and "Navigating Licensing as a Small Manufacturer."
Other Licensing Week events include a score of invitation-only entertainment showcases, which will see the world's leading brands and studios host sneak previews of upcoming projects to provide industry professionals insight into future licensing opportunities; and the Agents' Business Forum, which will invite brand owners to join exhibiting licensing agents for an afternoon of networking and refreshments. Featured agents include: Brandgenuity, Licensing Works, Seltzer Licensing, Firefly Brand Management, Learfield Licensing, The Joester Loria Group, The Wildflower Group and Striker Entertainment.
Additionally, Licensing Week will provide supplementary tools for non-American and new industry players. The U.S. Department of Commerce's International Buyer Program Select will host a networking event to will provide exclusive insight on licensing opportunities and trends in China, Brazil, Canada and India. The IBP Select is a government industry initiative that offers thousands of international buyers the opportunity to come to the U.S. for business meetings and networking opportunities with U.S. firms, exhibitors at major industry trade shows.
Meanwhile, InventHelp will introduce its Virtual Invention Browsing Experience (VIBE), which will connect enterprising brand owners and manufacturers directly with forward-thinking inventors looking to bring the newest products to market. The state-of-the-art viewing station will allow companies to privately browse ideas from InventHelp clients.
"InventHelp is thrilled to be a part of this year's Licensing Expo and to bring extra added value to its numerous attendees and exhibitors," says Ronny Smith, managing director, Intromark. "We have more than 1,400 new invention ideas that will be displayed in InventHelp's VIBE. We know from experience that many companies are looking to add to their product lines and will enjoy our interactive virtual viewing stations."
Once again, Licensing Expo will offer its Matchmaking Service to registered attendees. The Matchmaking Service allows users to seek out meetings and opportunities that suit their needs.
LIMA will also announce the winners of its annual International Licensing Excellence Awards, which showcase the industry's best in creativity and performance across all major sectors of licensing, on May 22. During the ceremony, LIMA will also recognize this year's Hall of Fame inductees–Elias Fasja-Cohen, chief executive officer and founder, Tycoon Enterprises, and Brian Goldner, chairman and chief executive officer, Hasbro.
Finally, the annual Opening Night Party, held in association with LIMA, and sponsored by The Brand Liaison, Dependable Solutions, Jelly Belly and Rovio, will take place Tuesday, May 22, at the Mandalay Bay Convention Center from 7:30-10:30 p.m. The event will celebrate the 20th anniversary of License Global and attendees are encouraged to "Party Like it's 1998" with retro-inspired outfits.
For more information about Licensing Expo, visit LicensingExpo.com.
Subscribe and receive the latest news from the industry Article
Join 62,000+ members. Yes, it's completely free.
You May Also Like
---