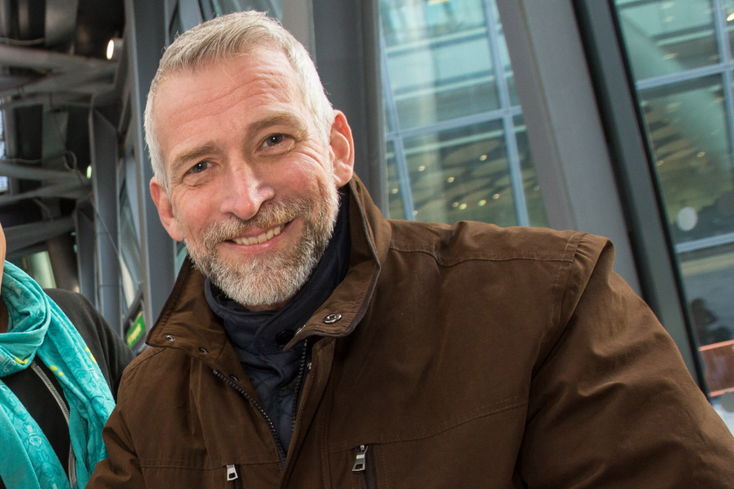 From "Doctor Who: Daleks" to the Spice Girls and Evian's own Mr. Glug, the
Mr. Men Little Miss
franchise has presented some of the most genuine brand extensions and relatable caricatures in publishing history.
Since the first inception of Mr. Tickle, sketched in the '70s by author Roger Hargreaves and his son, to the modern-day books of (the now grownup) Adam Hargreaves, the series has found a loyal following. Gracing everything from kids' products, food and beverages, toys, books and apparel as well as global advertising campaigns,
Mr. Men Little Miss
is a constant source of inspiration for licensees, a brand turning British heritage-level stories into an evergreen property for readers, consumers and audiences across the world.
License Global
speaks to the series' illustrator to gain insight into the journey behind one of the biggest kids' and nostalgia brands in the world.
What can you tell us about the very start of what is now one of the world's biggest brands?
Hargreaves
:
When I was very
young, I asked my dad one of those impossible questions that children like to test their parents with. Mine was, "What does a tickle look like?" This triggered an idea in my dad's mind that you could turn a tickle into a physical character, and if you could personify a tickle, then why not happiness or laziness? A train of thought that led to the
Mr. Men
!
What has been the most exciting part of seeing the world of
Mr. Men
grow from the first
Mr. Tickle
book to the global brand it is today?
I do get a thrill out of seeing my and my dad's books in bookshops all over the world, and then imagine all those children reading our stories and the enjoyment and amusement that (hopefully!) brings them.
What is it about the
Mr. Men Little Miss
characters that people can relate to so easily?
The
Mr. Men
and
Little Miss
are so relatable because each of the characters is a little part of us. We can all identify with Mr. Happy or see
ourselves in Little Miss Naughty or experience moments of Mr. Grumpiness.
You've worked on some amazing brand extension projects with Sanrio from TfL to Spice Girls, which ones stood out for you?
My daughter when she was young was a huge Spice Girls fan, so she was very excited to see the
Little Miss Spice Girls
. She wants all the merchandise! I did enjoy drawing Daleks for the "Doctor Who" collaboration; it took me right back to my childhood and drawing "Doctor Who" panoramas on rolls of wallpaper with my cousin.
The characters are due to be showcased at BLE 2019. What would be your next dream collaboration to work on with Sanrio?
It was very exciting and fun to create the
Little Miss Spice Girls
books. As to what might be next, I have no idea, but I have discovered that, after never being any good at portraits and hopeless at getting anyone's likeness, I am quite good at caricaturing people as
Mr. Men
and
Little Miss
. A rather obscure talent!
To hear more from Hargreaves and other fascinating brand owners like him, be sure to attend Brand Licensing Europe from Oct. 1-3 at ExCel London, U.K.
Read more about:
Subscribe and receive the latest news from the industry.
Join 62,000+ members. Yes, it's completely free.
You May Also Like
Loading..