Tilray Brands Acquires Eight Anheuser-Busch Craft Beer Brands
Tilray Brands Acquires Eight Anheuser-Busch Craft Beer Brands
Cannabis and packaged goods company buys eight craft beer brands from Bud Light owner. Here's what that means for the future of beer, cannabis and licensing.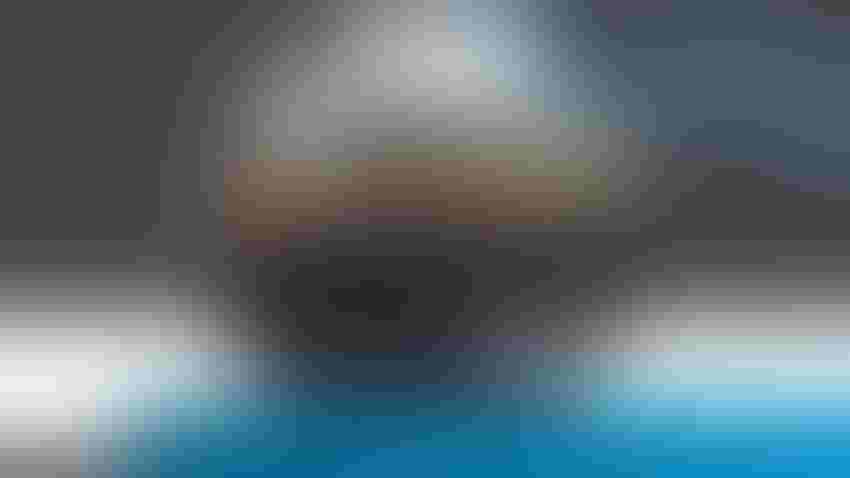 Beer Bottles in a brewery
GettyImages
Tilray Brands, a global cannabis-lifestyle and consumer packaged goods company, has announced it has entered into an agreement to acquire eight beer and beverage brands from Anheuser-Busch.
"With this transaction, our beer business is expected to triple in size from 4 million cases to 12 million cases annually," says Ty Gilmore, president, U.S. beer, Tilray Brands. "Looking ahead, we will further capitalize on the potential of these brands through product innovation, retailer partnerships and expanded distribution into key markets, including the Pacific Northwest and California."
The expected sales volume of the acquired brands will elevate Tilray Brands to the fifth-largest craft beer business position in the U.S., up from ninth. Tilray Brands also owns spirits brand, Breckenridge Distillery, and Happy Flower CBD sparkling non-alcoholic cocktails.
"Today's announcement both solidifies our national leadership position and share in the U.S. craft brewing market and marks a major step forward in our diversification strategy," says Irwin D. Simon, chairman, chief executive officer, Tilray Brands. "We are excited to work with the teams behind these iconic brands that command great consumer loyalty and have a history of delivering strong award-winning products with tremendous growth opportunities. Tilray is fully committed to invest in and champion the future of the U.S. craft beer industry by fueling new innovation that excites and further accelerates the growth of its consumer base."
In a statement, Simon said the company intends to drive both revenue and cost synergies, while significantly expanding national distribution to markets across the U.S. and internationally. In a matter of three years, as it rises in the rankings, the company hopes for federal legalization of cannabis in the U.S. to become a leader in that sector as well.
"Upon federal cannabis legalization, we expect to leverage our leadership position, wide distribution network and portfolio of beloved beverage and wellness brands to include THC-based products and maximize all commercial opportunities," says Simon.
Through the deal, Tilray will acquire Shock Top, Breckenridge Brewery, Blue Point Brewing Company, 10 Barrel Brewing Company, Redhook Brewery, Widmer Brothers Brewing, Square Mile Cider Company and HiBall Energy. The transaction includes current employees, breweries and brewpubs associated with these brands. The transaction is expected to close this year.
"Tilray Brands reached out to us early this year with interest in purchasing these brands and breweries, and since then, we've had many positive conversations that led to today's announcement," says Andy Thomas, president, The High End, Anheuser-Busch. "The talented people behind these brands and breweries, along with our significant investments in them over the years, have positioned them for a bright future with Tilray Brands. We are committed to working with Tilray Brands over the coming months to ensure this is a smooth transition for the people who are working every day to get these amazing beers and beverages to consumers across the U.S."
According to CNN, the Bud Light controversy from earlier this year (which License Global covered in June) cost its parent company about $395 million in lost U.S. sales, making this sale no surprise. Lost revenue needs extra cash, and this sale is expected to make Tilray $250 million, though the financial terms of the deal weren't disclosed.
There are several potential ways this could affect licensing. As the new owners of these eight beer brands – some of which have merch, especially Shock Top, which has become one of the most popular craft beer brands since its launch in 2006 – licensed merchandise sales would now benefit Tilray rather than Anheuser-Busch. The company still owns its huge brands like Budweiser and Bud Light, which boasts even more merch, but Tilray can expand further into the licensed consumer products space with its new ownership.
This could also lead to boosting its core brands with in-company licensed partnerships: think Happy Flower CBD added to beers, for example.
Regardless of its licensing potential, this is a big day for the food and beverage and cannabis sectors. Watch this space to see what happens next.
Subscribe and receive the latest news from the industry Article
Join 62,000+ members. Yes, it's completely free.
You May Also Like
---