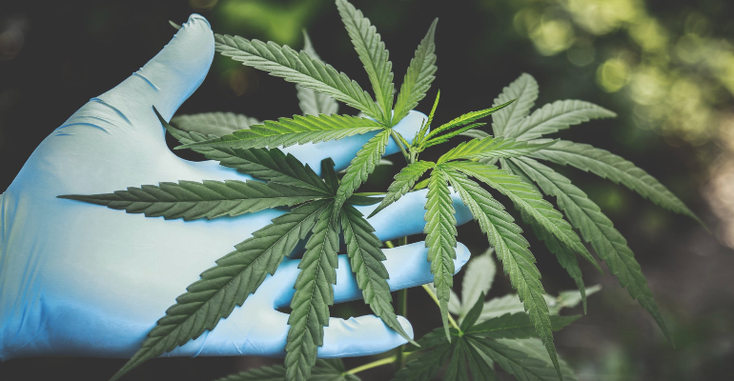 In 1970, cannabis was classified as a Schedule I drug under The Controlled Substance Act. In 1996, California became the first state to legalize medical cannabis with the approval of Proposition 15. By 2012, Colorado and Washington became the first two states to legalize the recreational use of cannabis following the passage of Colorado's Amendment 64 and Washington's Initiative 502.
Currently, the medical use of cannabis is legalized in 33 states, whereas 11 states have legalized it recreationally. Although the use of cannabis remains federally illegal, more and more states continue to legalize it, and it's beginning to turn into a unique business opportunity.
As more states legalize the substance, more opportunities to transform it into a profitable business occur. What was thought of as impossible just a decade ago is now in full swing, and not only are cannabis businesses opening, but licensing opportunities for the industry have already begun.
License Global
takes a look at how this could
change the licensing industry over the next decade, and where the cannabis industry is headed as a whole.
Where Cannabis Is Headed
According to
, legal marijuana in North America earned $10 billion in 2018 with a projected $16 billion las year. Revenue comes as more consumers in the U.S. believe cannabis should be legally available.
saw that 62 percent of Americans believed the use of marijuana should be legalized. This is double what it was in 2000 and five times what it was in 1969.
With these results, it is projected that the U.S. marijuana industry will grow to $80 billion by 2030,
With the explosion of the cannabis industry on the horizon, many wonder what the business will look like in the future. Will it be similar to big tobacco, or perhaps the alcohol industry? Will a cheap, generic product end up taking over the cannabis market? Will tech, like marijuana delivery company Eaze (
which is reportedly valued at $300 million
) continue to shape the market in this direction of growth?
"The cannabis plant is capable of a remarkable amount of genetic variation," Stoa told
"We think of it as one generic product, but that's not the case. There have been incredible amounts of different cannabis plants, and each strain may have different characteristics for the consumer, each strain requires its own care-taking method for the farmer. That fact will make it harder for Big Marijuana to come to pass."
With variations available and legalization continuing to happen across the U.S., it's no surprise that many celebrities have already taken the next step in the cannabis business – licensing their names into products, accessories and crafted strains.
Cannabis and Licensing
In states where marijuana has been legalized, celebrities and estates have already begun looking into licensed cannabis products. From
to
and more, both cannabis products and accessories are being sold with a licensed name that gives celebrities a reputation of cannabis smoking the perfect business opportunity.
Take names like Snoop Dogg, Tommy Chong and Willie Nelson; all three have become synonymous with the cannabis plant due to their imprint on popular culture. Each has taken the opportunity to branch out into the cannabis industry by licensing their names to sell the once taboo product.
Even names most wouldn't associate with cannabis are going for cannabis partnerships. Whoopi Goldberg and
both have developed licensed cannabis products, though those products are more geared toward the CBD variant of the business. For those more conservative toward the cannabis craze, the 100% legal CBD option is a way to join in on cannabis licensing without needing to jump any legal hoops.
A non-psychoactive derivative of cannabis, CBD is having its own moment due to claimed benefits like pain relief, better sleep and relieved anxiety.
estimates that this sub-genre of the cannabis industry – which was only worth $390 million in 2018 – will reach as much as $22 billion by 2022.
CBD cannabis oils, creams, bath soaks and more claim to help with ailments such as pain and anxiety. The products are widely sold in specialty shops as well as large retail chains, allowing it to be a licensing opportunity nationwide.
With the majority of states affirming their belief that the cannabis plant serves a medical purpose and just under a dozen equating it to alcohol, many have become more relaxed around marijuana, and they're cashing in on that new nationwide attitude.
Needless to say, many believe in the power of the cannabis plant, especially as a business. Like any business, licensing opportunities are present, and like any business, when the business skyrockets, more opportunities for licensing will skyrocket as well.
Read more about:
Subscribe and receive the latest news from the industry.
Join 62,000+ members. Yes, it's completely free.
You May Also Like
Loading..