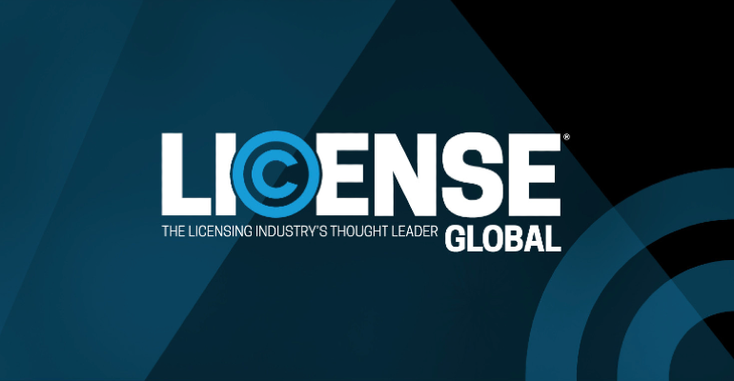 An iconic Japanese export, the genre of anime – roughly defined as animation deriving from Japan – has come a long way from the western cult following of the '80s and '90s.  
Today, retro titles like "Gundam Wing," "Dragon Ball Z," "Sailor Moon," and "Cowboy Bebop" are the founders of a constantly growing industry with countless titles, universes and characters with a dedicated fan community.  
The anime market itself has experienced record-breaking growth for ten years and expanded in 2020 thanks to dedicated streaming platforms (source: 
 Association of Japanese Animations). 
"Anime is not a trend, and it is not going away," says Max Arguile, founder, Reemsborko. "It is a genre that will keep growing and the only constraint is the capacity of the studios in Japan to make more content. In the West, it has become an arms race. Crunchyroll (put crudely) is the Netflix of anime and their purchase for $1.3B last year by Funimation means that 
parent company Sony
parent company Sony
 could soon control 60% of animé outside Japan. Meanwhile, the more well-known streamers like Netflix and Amazon Prime are buying as much anime as they can but also commissioning new content wherever possible." 
Not only has the anime genre grown exponentially in recent years, but the content itself has inspired countless exciting intellectual property and consumer goods deals. 
 From long-standing brands like Toei Animation's "Dragon Ball" or "Naruto" to "One Piece," "My Hero Academia," and Netflix's recent launch of "Demon Slayer," the anime titles on the market are creating more choice, and more fan communities than ever before.  
"Unlike live-action TV and films, animation can be made in silos," adds Arguile. "So, given the COVID pandemic, it should come as no surprise that the projects which went forward in 2020 included a much higher percentage of animation than ever before. Now that anime has made the case that animation is not just for children, there will be a rise in anime-adjacent content that is suitable for all-ages." 
These titles are generating huge followings, fan bases and are becoming part of the mainstream zeitgeist, not to mention generating serious interest from licensees across consumer categories. 
"There are just so many - from long-standing classics like 'Dragon Ball' and 'Naruto,' to recent successes like My Hero Academia and Demon Slayer," says Arguile. "'Jujutsu Kaisen' is one that everyone is trying to get now but Toilet-Bound Hanako-kun is also doing well for those that have it. Then there the ones that you can't get, like 'Akira' and Studio Ghibli - we know that they would sell on your products, if you could get a license, but you can't, so please stop asking me." 
Licensing has also played a part in that monolithic library of IP, with recent launches and adaptations including Netflix's "The Witcher: Nightmare of the Wolf," Blade Runner adaptation "Blade Runner: Black Lotus," "Castlevania," "DOTA," anime-adjacent content such as the League of Legends series, "Arcane," and live-action series inspired by anime such as the recent launch of John Cho's "Cowboy Bebop." 
Dedicated professionals like 
Lisa Yamatoya of Toei Animation
 helped place anime as part of global pop culture through a litany of consumer goods, driving awareness and placing the right stories in front of the right communities. 
 highlighted how brand collaboration, licensed consumer goods, fashion, video games such as "Dragon Ball Z: Kakarot" and streaming are powering a new chapter for the genre. 
"Anime licensing is following a fairly traditional path, except that the consumers are almost always the fans themselves," says Arguile. "There is probably very little gift-giving, simply because grandparents might have heard that little Jenny is into animé but they will have no idea which one. Anime has an enormous amount of content, but the products are not nearly as ubiquitous in the market as say, 'Star Wars' or 'Harry Potter' so the gift-givers (like most of the retailers) don't know what to choose. What is clear is that the fans are vocal and discuss products online - if they see products that they think are sub-par, they will say so. The licensors (and agents like me) need to ensure that all the products mooted for a license are quality items." 
The universal truth of fans driving licensing across categories is certainly part of anime's rise to power, but the increased accessibility of anime thanks to platforms such as Crunchyroll and Funimation, the increasing appeal of adaptations on Netflix and the high-quality consumer goods such as 
, 
, 
 and 
high-end fashion collaborations
 are helping the genre reach new heights and new markets as it continues its record growth. 
Subscribe and receive the latest news from the industry.
Join 62,000+ members. Yes, it's completely free.
You May Also Like
Loading..