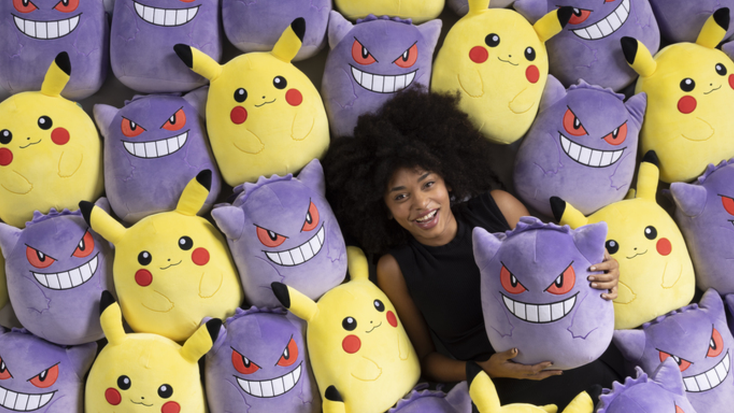 At A Glance
Pokémon's start as a video game.

Expansion into trading card games, live events and more.

As fans grow up, the world of Pokémon does too.
A vibrant, hopeful brand emphasizing friendship, curiosity, problem-solving and, of course, pocket monsters,
has brought millions of "Trainers" together to explore multiple regions and catch, share or battle hundreds of Pokémon. This multigenerational, global brand has created countless memories from original Nintendo games, trading cards and animated shows to the expansive, immersive worlds of "Pokémon Scarlet" and "Pokémon Violet" video games, "Pokémon GO" or the numerous in-person tournaments, pop-ups and events held worldwide. Since its foundation in 1996, Pokémon has become one of the most universally adored brands in the consumer and pop-culture spectrum, building new fans and delighting the old daily. With so much breadth to the business, License Global speaks exclusively with Amy Sachtleben, senior director, licensing, promotions, The Pokémon Company International, to understand how hundreds of stories, expansions, iterations, adaptations and experiences can merge to create a flawless consumer engagement and fan-driven licensing program. Brand DNA is at the core of each touchpoint for the wide reaching tapestry of Pokémon fans, and from the first iteration of the game to the now iconic animated series, that brand has grown exponentially. So too, has the core of the brand's value and what it offers its Trainers.
"At
the core of the Pokémon brand are its fans, also known as Trainers," says Sachtleben. "The Pokémon Company International (TPCi) is committed to providing unique offerings and experiences to delight fans everywhere. Since the first video games, 'Pokémon Red' and 'Pokémon Green,' were launched in Japan in 1996 – and later released internationally as 'Pokémon Red' and 'Pokémon Blue' in 1998 – Pokémon has grown into one of the most popular, successful and recognizable entertainment franchises in the world, encompassing video games, mobile apps, the Pokémon Trading Card Game (TCG), animation and scripted entertainment, Play! Pokémon competitive events, publishing and a robust licensing program spanning gaming, toys, apparel and accessories, designer collaborations, home décor and more. TPCi's international approach to fan-focused offerings invigorates dedicated Pokémon fans and the global community, cementing the Pokémon brand as an evergreen driver of gaming culture and general popular culture."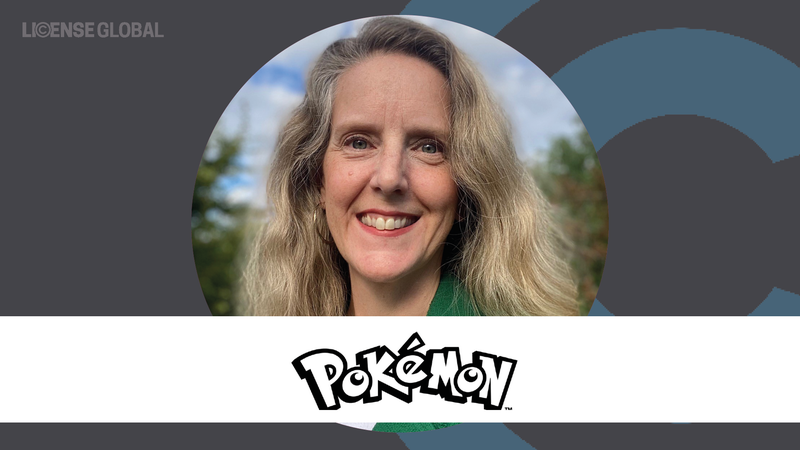 The world of Pokémon is a vast world of immersive experiences that has captivated fans of all ages since its inception in 1996. From the iconic trading card game to the popular console and handheld titles, animated shows and community events, Pokémon has become a cultural phenomenon that continues to grow long after it hit the 25-year mark. Pokémon has built a fan-driven foundation and introduced new categories that have contributed to the company's billion-dollar growth, this year landing it at No. 5 on License Global's Top Global Licensors report, which tracks retail sales of licensed consumer products.
Got. Got. Need: The Pokémon Trading Card Game
The Pokémon Trading Card Game (TCG) is a cornerstone of the Pokémon brand and one of the signature totems of its identity for consumers. Combining strategy and friendly competition with the added thrill of collectability, the TCG was first introduced in Japan in 1996 as an extension of the Pokémon video games. The TCG quickly gained popularity and was subsequently launched internationally in 1999.
The TCG features a wide array of Pokémon creatures, each with unique abilities and powers, represented by illustrated cards by original artists, Ken Sugimori, Mitsuhiro Artia and Keiji Keinebuchi. Over the years, the TCG has seen numerous expansions, introducing new Pokémon, gameplay mechanics and collectible sets. It has also become a platform for showcasing artwork from talented artists, further enhancing the visual appeal of the cards. TCG's involvement in competitive play, organized tournaments and global championships has created a vibrant community of passionate players and collectors. Not only was the game a strategic battle of elements and quick thinking, but the experience of gaining a new set, searching for shiny or unique cards and trading collectible Pokémon in schoolyard circles has cemented Pokémon in the hearts of numerous generations to this day.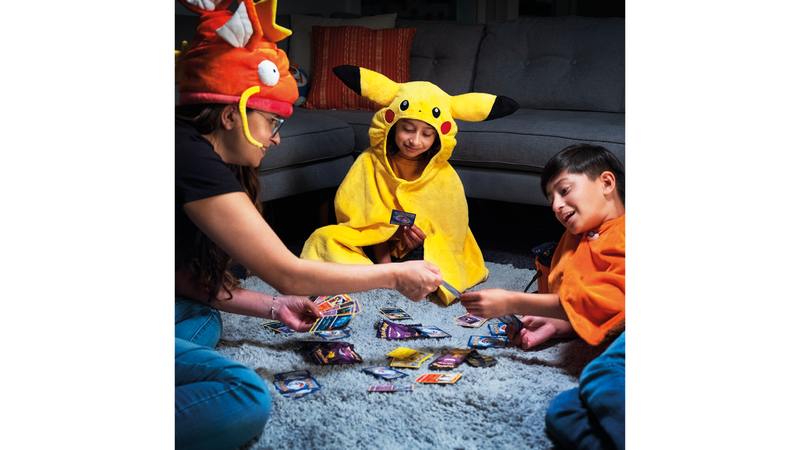 Trainers playing the Pokémon TCG
Red. Blue. Green: Pokémon Video Games
The Pokémon video game series was the founding movement in shaping the brand's success and has garnered a dedicated fan base across generations. It all began with the release of "Pokémon Red" and "Pokémon Green" (later "Blue" in the West) for the Nintendo Game Boy in 1996. These games revolutionized the role-playing game (RPG) genre, allowing players to embark on an epic journey to become Pokémon Trainers and catch, evolve and battle Pokémon creatures. "Red," "Blue" and "Green" on the Nintendo Game Boy became a mainline part of Pokémon's role in nostalgia gaming, creating millions of millennials who fondly remembered the agonizing choice of Bulbasaur, Charmander or Squirtle (the correct choice was Squirtle, by the way). Audiences split into tribes that generated substantial global fan bases that grew with each new edition of the Pokémon gaming chapter.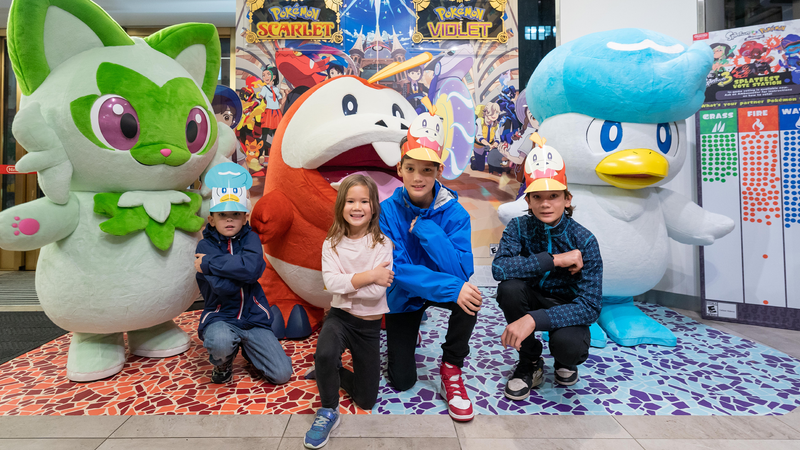 Trainers at a "Pokémon Scarlet" and "Pokémon Violet" launch event
"Games are an integral part of the brand and one of the many ways that Trainers begin their Pokémon journey," says Sachtleben. "Many entertainment brands have a center from which all other touchpoints emanate; for Pokémon, that center is the main video game series."
The core gameplay mechanics of capturing and evolving Pokémon – battling Gym Leaders and ultimately challenging the Pokémon League – have remained constant throughout the series. However, each new generation of games introduces fresh Pokémon, regions to explore and innovative features, keeping the gameplay experience engaging and exciting. The Pokémon video game franchise has expanded beyond the main series titles, with spinoffs like "Pokémon Mystery Dungeon," "Pokémon Snap" and "Pokémon Ranger" captivating players with unique gameplay experiences. The introduction of multiplayer features and online functionality further enhanced the social aspect of Pokémon gaming, allowing players to trade Pokémon, battle each other and connect with friends worldwide. However, with the arrival of "Pokémon GO" came a new era in brand engagement. Niantic's augmented reality platform brought the world together, inspired millions to explore the outside world, revolutionized augmented reality gaming and allowed players to catch Pokémon in real-time, anywhere.
"Since the first Pokémon video games were released, The Pokémon Company group has shipped more than 480 million units of Pokémon-related software," adds Sachtleben. "The recent launch of the 'Pokémon Scarlet' and 'Pokémon Violet' main series video games ushered in a new era for Pokémon with the franchise's first open world experience, featuring a new region to explore, new Pokémon to discover and new ways for fans to play. Inspired by these video games, a new series of 'Scarlet & Violet' expansions for the best-selling Pokémon TCG was released along with video game accessories from licensees like PowerA, HORI and Ultra PRO for the Pokémon TCG. In addition, TPCi has continued to build broad awareness for the brand with popular apps like 'Pokémon GO,' which has received more than one billion downloads to date, and innovations like 'Pokémon Sleep,' which aims to offer a fun and enriching experience where a Trainer's time spent sleeping impacts gameplay."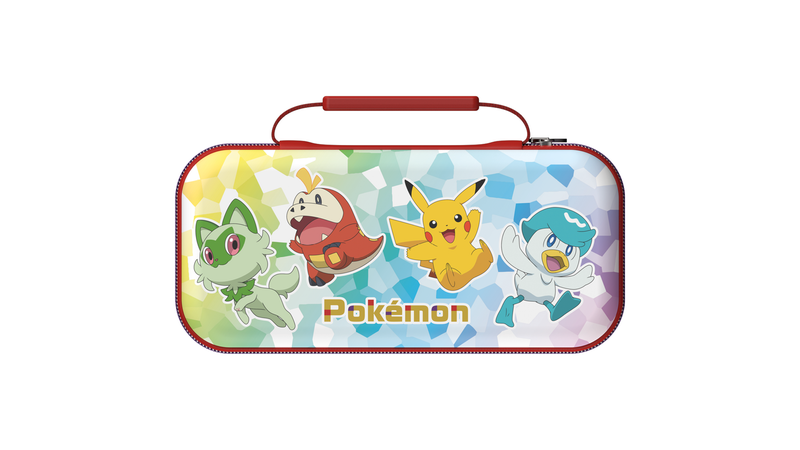 Pokémon case for Nintendo Switch consoles.
Building on the Pokémon universe and adding to the engagement of the brand, "Pokémon Sleep" is a sleep tracking and wellness app that offers players the chance to study Pokémon sleep styles with Snorlax, get prompts on when to sleep and wake up with Pikachu and integrate the sleep research into "Pokémon GO+" for round-the-clock Trainers.
The Very Best: Pokémon Animated Shows and Movies
The animated shows and movies have played a crucial role in bringing the world of Pokémon to life and captivating fans through their storytelling and memorable characters. The Pokémon animated series premiered in 1997 and has since become one of the longest-running animated series in history. The series follows the journey of Ash Ketchum, a young Pokémon Trainer, and his loyal (well, not originally) companion, Pikachu, as they travel through various regions, meet new friends and compete in Pokémon battles. The show's blend of adventure, friendship and life lessons has resonated with audiences of all ages, making it a beloved franchise worldwide. Expressing personal connection with the brand in its purest form is part of the signature of Pokémon fandom, but as the company grows within gaming, tabletop, experience, retail, movie and animation markets, so does the fan base.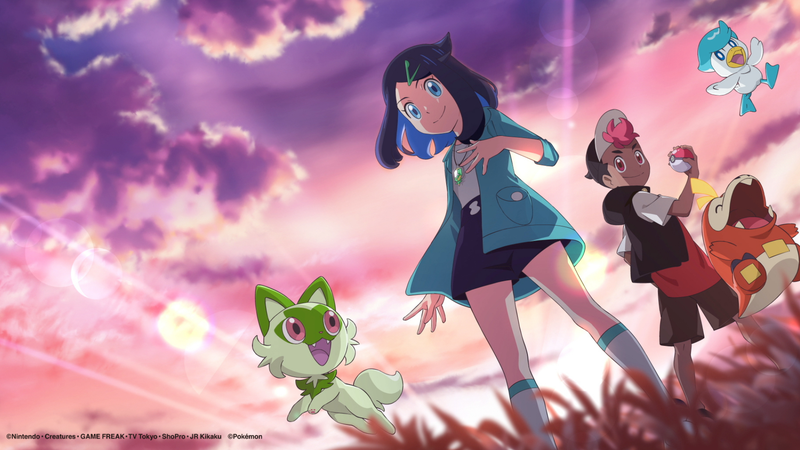 Scene from "Pokémon Horizons: The Series"
"Pokémon takes pride in being a cross-generational brand that appeals to fans of all ages," says Sachtleben. "Many fans that grew up with the brand are now raising their kids as young Trainers. From kids to kidults, Pokémon products and partnerships are designed to appeal to all types of Trainers around the world. From our core offerings like the video games and the Pokémon TCG to our iconic animated series, which serves as a major entry point for the franchise, to our award-winning licensed collaborations that take our brand beyond the screen or tabletop, fans can find endless creative ways to express their fandom with Pokémon."
In addition to the animated series, Pokémon has released numerous movies that further expand the lore and showcase epic battles and emotional stories. These movies often feature legendary Pokémon or actor, Ryan Reynolds and explore themes of friendship, courage and the power of teamwork. The success of the Pokémon animated shows and movies has not only entertained fans but also helped solidify the brand's presence in popular culture. 
Catch 'Em All: Pokémon Community Events
The Pokémon brand has flourished through its virtual offerings and immersive in-person events and experiences that unite Trainers in a shared celebration of their love for Pokémon. These events have become integral to the brand's growth, fostering a sense of community and providing unique opportunities for fans to engage with the franchise tangibly. One of the earliest in-person Pokémon experiences is the Pokémon World Championships.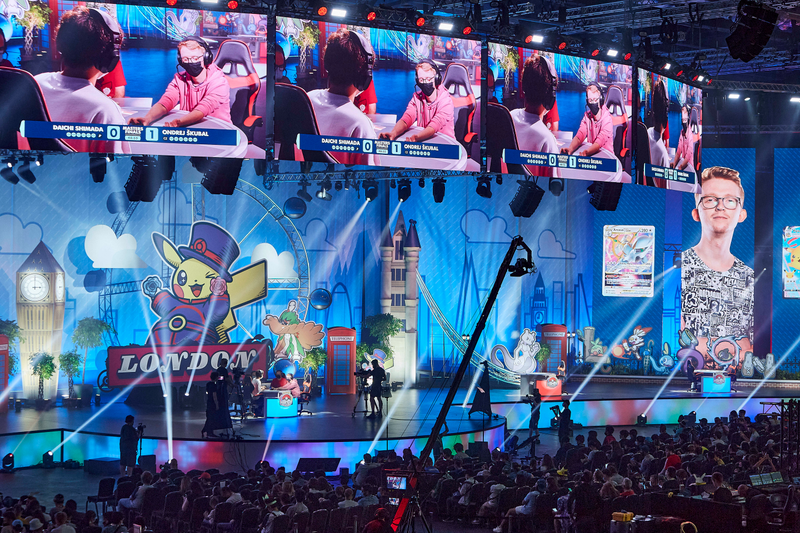 Main stage at The 2022 World Championships
First held in 2004, this annual event gathers elite Trainers from around the globe to compete in video game and trading card game tournaments. The World Championships showcase the highest levels of skill and strategy and offer an atmosphere of camaraderie and sportsmanship that unites Trainers of all ages and backgrounds. The event serves as a testament to the enduring competitive spirit of the Pokémon community. In addition to the World Championships, Pokémon has organized various regional and national tournaments, providing aspiring Trainers a platform to showcase their abilities and compete against their peers. These events offer a chance for participants to meet fellow enthusiasts, forge new friendships and form lasting connections within the Pokémon community. 
Pokémon GO Fest is another in-person event that has gained significant popularity since its launch in 2017. Held in various locations worldwide, Pokémon GO Fest invites Trainers to come together and experience the augmented reality world of "Pokémon GO" in a vibrant and interactive setting. The event features special in-game challenges, exclusive Pokémon spawns and collaborative activities encouraging Trainers to explore their surroundings and work together to achieve shared goals. Pokémon GO Fest embodies the spirit of adventure and discovery that Pokémon represents, offering an unparalleled real-world gaming experience. Beyond competitive tournaments and Pokémon GO Fest, numerous other events from both The Pokémon Company group as well as fan-led initiatives and gatherings are dedicated solely to Pokémon. 
One such event is the Pokémon Day celebration, which takes place annually on Feb. 27, commemorating the anniversary of the Pokémon franchise. Pokémon Day events hosted by The Pokémon Company group often include special activities and in the past have included major new reveals across the franchise, virtual performances by A-list music acts, interactive exhibits and more intended to enhance fan-led celebrations amongst the community. Other fan-led moments, events and meet-and-greets with influencers and contributors from throughout the history of the franchise pop up throughout the year regularly, serving as a testament to the enduring passion and enthusiasm of Pokémon fans worldwide. Pokémon has also created immersive experiences in the past, transporting Trainers into the world of Pokémon. This has included the "Pokémon: Detective Pikachu Experience" a special San Diego Comic-Con activation celebrating the first live-action movie for the brand in 2019. Looking forward, The Pokémon Company has announced plans to partner with theme parks including Universal Studios to create immersive experiences that blur the lines between our reality and unique world of Pokémon.
Pika Pika: Pokémon in Pop Culture
As the original 1996 and 1999 Trainers grew into adults, the kidult, collector and fandom market for Pokémon exploded into new categories. One area in which Pokémon has made a distinctive, stylish and signature name is fashion, apparel and footwear.
"Fashion and apparel have become a large part of our licensed portfolio over the years, as the category allows Trainers to express their fandom in unique and creative ways while also allowing the brand to reach new audiences," says Sachtleben. "Through recent partnerships with leading brands such as Crocs, MARKET, The Hundreds, Balmain and Clarks, Pokémon has remained at the forefront of culture and has the luxury of being one of the most sought-after brands for others to collaborate with."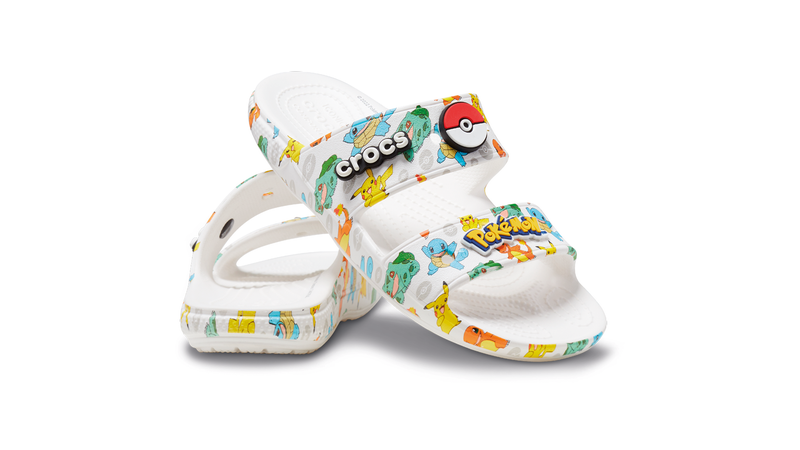 Partnerships and licensed collabs across PUMA, Balmain and ASOS delivered branded apparel, accessories and footwear. Additional lines being explored through new markets, such as the Santa Cruz Skateboards line for fall 2023, have created a fashion-forward range of partnerships that place Pokémon on the cutting edge of lifestyle. 
"Each collaboration helps to bring the brand to life off the screen and into the physical world," says Sachtleben. "It's truly a lifestyle brand now in addition to being an entertainment property and can appear in the world of high fashion as easily it can at mass and everything in between. We like to say that Pokémon is for everyone, and our licensing collaborations with various wonderful partners over the years are a great example of this." 
Another way the Pokémon brand is growing is through experiential retail, most recently launching celebrated partnerships in stores that ingeniously place the brand at the heart of the consumer journey at the perfect moment. 
"We're always looking for new and surprising ways to interact with our global community, including innovative and interactive retail activations that keep the brand fresh and engaging for fans," says Sachtleben. "In Europe, we recently partnered with Smyths Toys Superstores on our first-ever bus tour, inviting fans to experience Pokémon parties, including hands-on time with the Pokémon TCG and licensed toys like the Pokémon Squishmallows plush line – all on a beautifully branded double-decker bus that was a highly visible and positioned as a must-visit destination. We also delivered unique, immersive pop-ups at the high end
Italian department store, Rinascente
, in Florence, featuring eye-catching branded displays, special installations celebrating some of the most loved moments from the Pokémon animated series, demos of Pokémon TCG and video games and more."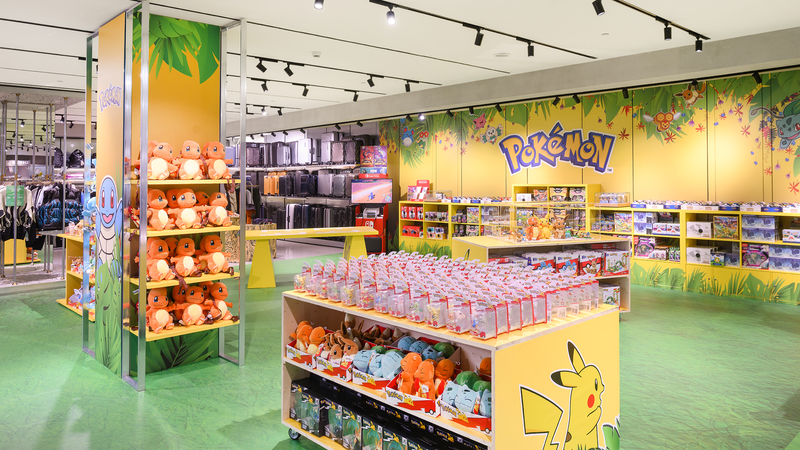 Interior of the Rinascente Pokémon pop-up
The Pokémon licensing strategy by TPCi takes these foundations and builds on them to create authentic products that connect communities and build the universe in meaningful ways, from Nintendo Switch cases featuring incredible artwork and toys with Jazwares to MINI concept cars, Fossil capsule collections,
,
collaborations,
MEGA building sets from Mattel
and countless ways to bring the brand to life. Due to the power of the fandom, the long-standing nature and authority of the brand and the effortless expansion of the universe, Pokémon has grown in the
License Global Top Global Licensors Report
from $4.2 billion of licensed goods sold at retail in 2019 to $11.6 billion in 2022 and landed a position as the fifth most prominent brand owner in the world.
After Ash Ketchum's journey came to a natural close in 2023, with the character finally achieving his dream of becoming the ultimate Pokémon Master, the time has come for a new era. The core characters of the brand are moving on after 25 years, and new characters are coming to the fore; new Pokémon are being discovered all the time and new regions lay ahead for exploration and adventure. With it, Pokémon's multigenerational connection with fans worldwide will continue to grow, to adapt and evolve through new adaptations, editions and extensions.
Read more about:
Subscribe and receive the latest news from the industry.
Join 62,000+ members. Yes, it's completely free.
You May Also Like
Loading..