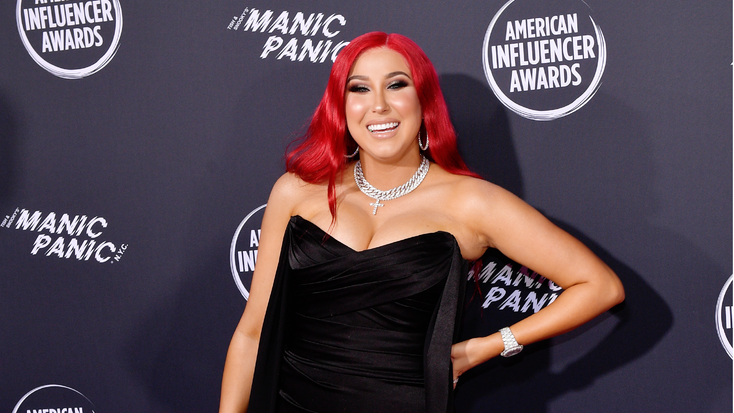 Jaclyn Hill attends the 2nd Annual American Influencer Awards at Dolby Theatre on November 18, 2019 in Hollywood, California.
Photo by Matt Winkelmeyer/Getty Images for American Influencer Awards
The Wall Street Journal reported last week that
, one of the top makeup brands of the 2010s, has filed for Chapter 11 bankruptcy through its parent company, Forma Brands. Influencers were a huge business booster for the Morphe brand as it was taking off, but as scandals happened for these internet personalities, business eventually waned. Did the rise and fall of those influencers cause the rise and fall of Morphe, or is it something more?
Morphe Cosmetics was founded in 2008, specializing in beauty and personal care products. As the brand grew, it tapped into the YouTube influencer market, forming partnerships with
Manny MUA, Jeffree Star, Jaclyn Hill, Shane Dawson and Bretman Rock, among others, to create personalized discount codes that would bring in business for Morphe while giving commission to the influencers plugging its products.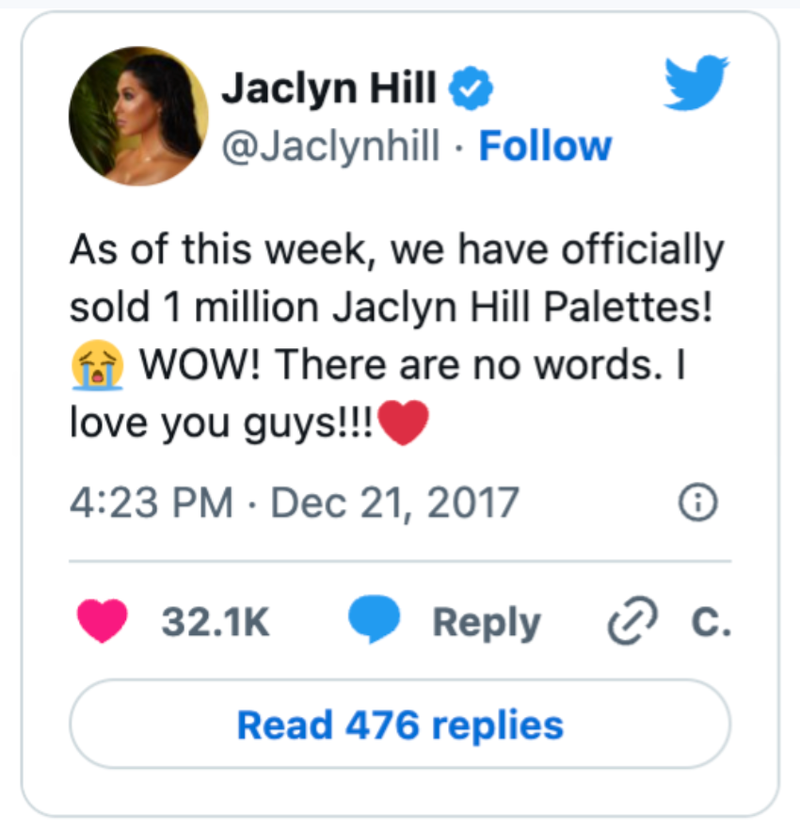 As sales grew for Morphe, eventually the partnerships turned into new products. At first, it was collaborative palettes including a curation of favorite
shades from Kathleen Lights and others, followed by entirely custom collections made by other influencers. In 2017, Morphe's first collaborative collection with Jaclyn Hill launched, including the fan-favorite Jaclyn Hill palette. The palette was one of Morphe's most successful,
with Hill herself reporting on Twitter
that in just six months, the brand had sold more than one million units.
The success of these influencer palettes and others allowed Morphe to expand its licensed offerings. Traditional celebrities and brand extensions, "face of the brand" and traditional IP also made it on to Morphe's radar, with collaborations including singer, Madison Beer, actress and dancer, Maddie Ziegler, TikTok influencers, Charli and Dixie D'Amelio, as the face of its Morphe 2 brand. Brands like Coca-Cola and Disney also created collaborative collections.
With all this success, what led to Morphe's parent company's bankruptcy filing? Surprisingly, at least partially, it may very well be what got them to the top in the first place.
often does more harm than good for a business. Research on consumer behavior backs this up. Kanye West lost out on continuing multiple licensed deals due to his scandalous statements. Research from Accenture found that more than six in 10 consumers under 30 closely consider a company's ethical values and authenticity before buying their products. By extension, celebrities (and influencers) often lose fans after doing something ethically abhorrent. A company that sticks by such people, even going so far as continuing business with them and releasing more collections, could have negative effects on the business.
Hill has had her fair share of controversies, with multiple scandals involving Morphe. After the success of the original palette, later collection launches received poor reviews and were pulled off the shelves before being relaunched. Morphe later apologized for changing the formula of the original Jaclyn Hill palette, which Hill says she was "not made aware of." The new formulation made the palette no longer vegan, but Morphe allegedly did not disclose this to consumers before releasing a new batch of product. The influencer also came under fire for releasing her own namesake brand (also through Forma Brands) with an initial launch of allegedly defective lipsticks and continued to release new collaborative products with Morphe after the ordeal as she expanded her own line.
James Charles, another huge Morphe partner, has had a fair share of scandals as well, including rows with other influencers (one of which became so popular online that it is now referred to as "Dramaggedon," and other influencers working with Morphe were also involved) and accusations of sexual harassment.
With the logic of Accenture's research, these business relationships alone could have caused a massive drop in sales, which led to the eventual closing of all U.S. Morphe stores, announced on Twitter Jan. 6. Just six days later, Forma Brands filed for Chapter 11 bankruptcy.
So, was it influencer scandals alone that caused this downfall? Not entirely. Morphe as a company has also been hit with multiple accusations and scandals aside from the ones with Hill. Biz Journals reported the company was sued for unpaid rent; the founder of Playa Hair Care sued the company for lack of contractual support and a class-action lawsuit was filed for false advertisement.
Now, U.S. stores, according to NBC News, closed with an uproar, as Morphe allegedly did not inform employees of store closures. NBC News was told by multiple employees that they were given one day's notice of the stores' closures. Viral hashtags for the situation include #justiceformorpheemployees and #justiceforemorpheretailworkers.
Now that Forma Brands has filed for Chapter 11, only time will tell what will happen to the Morphe brand and its licensing partners. The mega-influencer bubble, however, seems to be bursting, or at least faltering. Hana Ben-Shabat, founder, Gen Z Planet, a research firm, and author of "Gen Z 360: Preparing for the Inevitable Change in Culture, Work, and Commerce," told NBC News that young consumers (a great deal of whom helped Morphe take off in the first place) have shifted away from mega-influencers.
From scandal to trend changes and more, Morphe's time in the beauty spotlight seems to be waning, but one thing seems to continue to ring true: consumers want to feel connected to the merchandise they buy, and if the face of a brand collab (or the brand itself) is the antithesis to that, then that merchandise (rightfully) will not sell.
Read more about:
Subscribe and receive the latest news from the industry.
Join 62,000+ members. Yes, it's completely free.
You May Also Like
Loading..