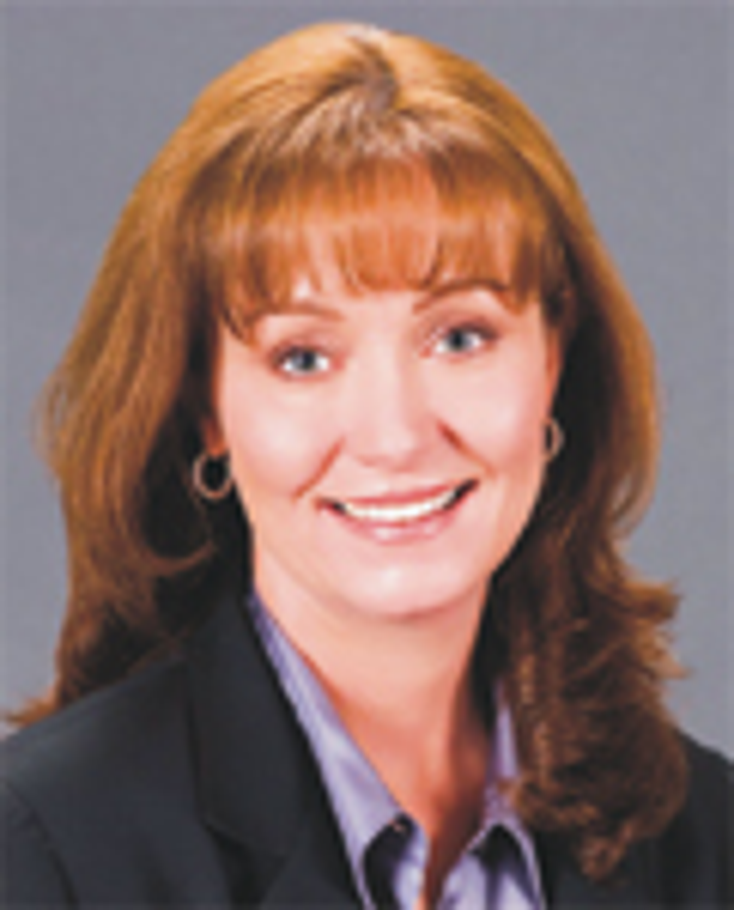 ]>
Primedia Enterprises President Jacqueline Blum began her career in licensing close to 18 years ago representing cartoonist B. Kliban and helping to relaunch his Cats licensing program by adding close to 50 licenses. After working with Kliban, Blum, along with her husband, formed independent production company Imagination Factory, before being recruited by animation studio Film Roman to help the management staff and owner form a proprietary studio. Blum then moved to Big Dog Sportswear, where, in addition to developing a television series that later was sold to ABC, she oversaw the wholesale division. Following Big Dog, Blum was recruited by eMap—which subsequently was bought by Primedia—around six years ago to jumpstart its business. After moving up in the ranks through various vice president titles, Blum was appointed president of Primedia's consumer products division, Primedia Enterprises, where she is responsible for all licensing across the portfolio of Primedia trademarks and brands,
as well as content licensing and international initiatives.
Q: Describe your consumer products team and structure.
A: Primedia Enterprises is a centralized division of Primedia based out of Los Angeles, CA, where we handle the core parts of the business. My team, specifically, is broken into two different areas, headed up by Senior Vice President of Sales and Marketing Sean Holzman and Senior Vice President of Merchandising Karen Cahill. Sean's group handles all of the sales, marketing, and promotions, as well as retail development. In addition to selling our brands to manufacturers, this team is regularly in front of buyers, presenting our brands and, perhaps more importantly, educating the buyers. Meaning, while the buyers may know
Hot Rod
is a strong brand, they may not know about the marketing and promotional opportunities associated with that brand. Karen's team focuses on product development and works closely with our licensees and edit and publishing staffs to ensure the product's look and quality are true to the brand.
Q: Do the publishing teams of Primedia's properties work in conjunction with your team to strategize and/or promote extensions?
A: As a magazine publisher, our content runs the gamut from automotive, outdoor, action sports, and equine to history, gems and crafts, and soap operas. Our biggest focuses, though, are automotive and outdoor sports, since we are the largest player in those genres. But even within a category of publishing like automotive there are many different facets. For instance, what appeals to the
Lowrider
enthusiast won't necessarily appeal to the
Hot Rod
enthusiast. So we do involve the edit and publishing teams of our magazines in the strategy of our licensing programs, as well as the product development. Their day-to-day involvement in the activity or subject matter of our publications brings a high level of credibility to the process of extending the property to products. As a result, our licensees produce better product that retailers will buy and consumers are happy to purchase.
Q: How many of Primedia's properties are you currently licensing?
A: We have at least two to three licenses on every property in our portfolio. With more than 135 properties in our consumer group, this includes a vast array of products and content licenses. We've experienced tremendous growth in the last five years, thanks in large part to the value of our brands to consumers and a very strong team. We literally have gone from no presence at retail for licensed product to having a broad expanse of product in more than 65 retail chains throughout the country, not to mention the long list of independent retailers who carry our licensed products.
Q: What are some of your licensing/merchandising successes to date?
A: A standout for 2005 was our
Motor Trend
auto accessories, which hit the market last year with a huge bang. Two of our licensees actually hit the maximum of what they could manufacture and ship to retail. The line has sold into a broad range of retailers from department stores to automotive chains. We have achieved sales that we thought we'd do in three years in just eight months, which was a pleasant surprise. Last month, we added mobile accessories, which debuted at CES. Our
Creating Keepsakes
scrapbooking program with Li & Fung and Joann Fabrics successfully launched in 2005 and continues in 2006 with additional new products. They have been terrific partners, and we're pleased with the program. Going forward, we plan to expand into other retail outlets with derivative programs for scrapbookers.
Hot Rod
, which has always been a strong brand for us, continues to grow in the garage product line and also is moving into new areas in 2006, including kids' room décor and furnishings with a few new licensees we will announce shortly.
Q: What has been the success of your properties in big-box retailers versus specialty channels?
A: Because our publications, events, and programming are so targeted, we appeal to a demographic of consumers who are participating in the lifestyles or activity that our brands are about (and, of course, that our licensed products support). Therefore, specialty retail is an important arena for us, and we have enjoyed much success in a variety of these chains. However, that is not to the exclusion of big-box retail. Our products have performed well in these retail chains, too. At the end of the day, we try to focus on where we think our consumers will shop and provide them the opportunity to buy the products that speak to their particular passion.
Q: Tell us about Primedia's retail exclusives, direct-to-retail deals, and co-branding strategies.
A: We have a long-standing relationship with RadioShack for remote-control vehicles. We have worked closely with RadioShack on its Xmods program since its inception, and we continue to enjoy a strong relationship on that product line. Our first deal began with our
Super Street
brand and now includes
Hot Rod
and
Truckin'
Xmods vehicles and accessories, as well as larger scale remote-control vehicles. Other than that, we've focused on time frame exclusives with retailers. As for co-branding, anything we do within the automotive business generally is co-branded with one of the O.E.'s such as Ford or GM. This is important for authenticity. If you see a
Lowrider
vehicle, it's probably a Chevy, so it must look like a Chevy. From day one, this has been an important strategy. As for co-branding with any other products, it's really dependent on the property. Overall, it's been a good experience for us, and we certainly see the value.
Q: What new product categories are you looking to tap?
A: We're focusing on the outdoor market and looking to step into the fishing universe a little more deeply with our
In-Fisherman
brand. We also are launching a safety program with
Guns & Ammo
. People usually turn their heads at this, but responsible firearm ownership and safety are core components of this brand. We'll be expanding our
Hot Rod
kids' program with additional licensees.
Lowrider
juniors' apparel launched at retail last year, and we're looking for significant growth with this line in 2006, as well as continued success with our men's apparel line.
Q: What has been your strategy internationally?
A: The international market is somewhat difficult for us since many of our publications are more U.S.-centric. Our strategy is very specific. First, we need to launch our magazines internationally, which we've already done in more than a dozen territories. Once these become established in the marketplace, we can focus on the corresponding licensing programs. At this time, we have a strong presence in Latin America and Asia with a few of our larger titles, and we plan to expand into licensing with those brands.
Q: What are some of the challenges you face at Primedia, as they relate to licensing and retail?
A: Our biggest challenge is not compromising our core business. It's always a challenge to find credible brand extensions that don't step on the toes of our advertisers. At retail, I think the challenge is ensuring that retailers see our brands as relatable and recognize they are a win. We're talking about brands that have been around for years, so they already resonate well with the consumer.
NAME
Jacqueline Blum, president, Primedia Enterprises
EDUCATION
"I'm still learning..."
FUN FACT
"My husband was very instrumental in teaching me the business. He was responsible for licensing the first
Rocky
film and the first
Star Wars
film, among many others."
HOBBIES
Family, hiking, and reading. "I'm also a TV and movie junkie when I have the time."
Subscribe and receive the latest news from the industry.
Join 62,000+ members. Yes, it's completely free.
You May Also Like
Loading..