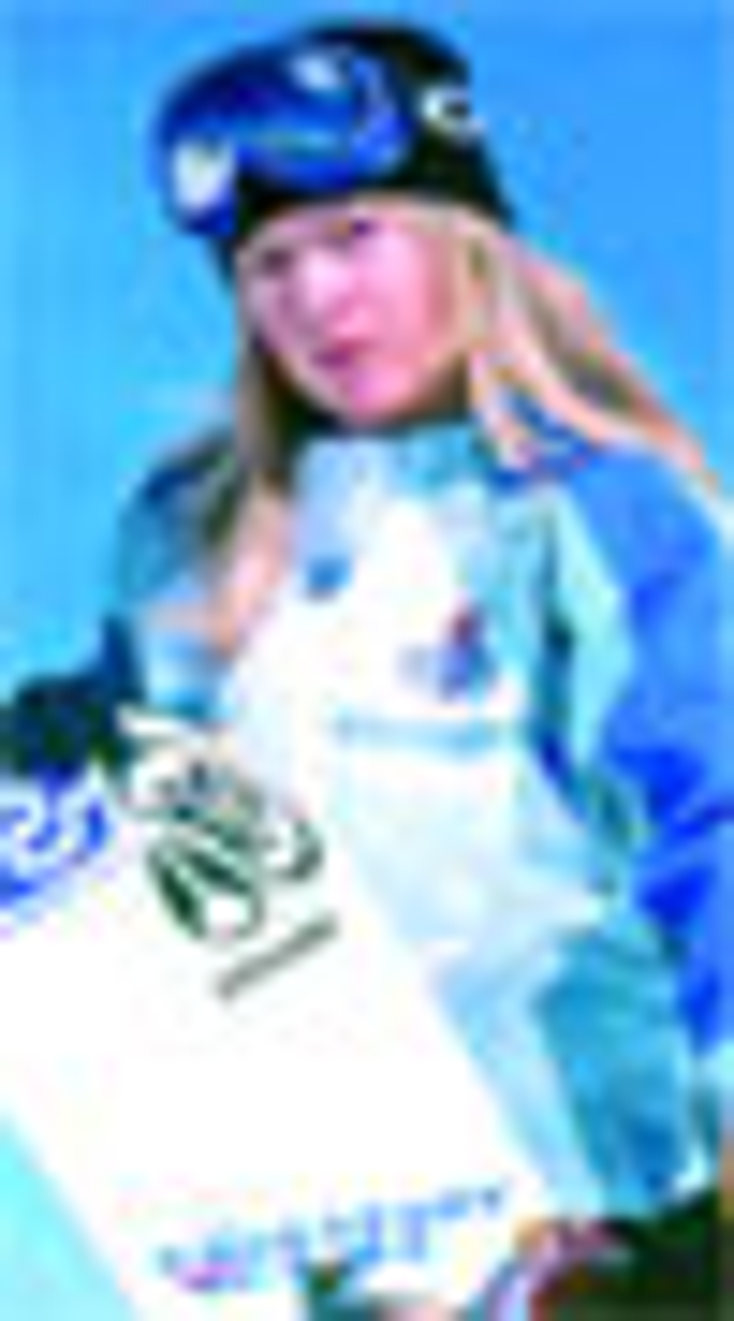 ]>Artists who find inspiration in the local flavor and exotic appeal of other cultures may find success in marketing their work and licensed products to specific ethnic consumers.
Many artists from various parts of the globe interpret the color and culture of other worlds for the beautification of ours. Whether they intend to or not, their perspective; sensitivity; and attraction to certain colors, textures, subject matters, or regions of the world allow their work to resonate with certain ethnic groups. Here, a glimpse of how several artists are translating-or seeking to translate-their ethnic-oriented artwork into licensed products.Australian AccentsWell known in the art and design circuit in Sydney, Australia, Sarina Tomchin's expressive art enhances the ambience of exotic destinations from Fiji's Vatulele Island Resort to Sydney's Cafe Noir, and beyond. Although Tomchin and her husband, Michael, live in the Sydney area, Sarina Artworks' U.S. offices are located in Corona and Mission Viejo, CA.
A
working artist for 20 years, Tomchin has been licensing her work in her native country for more than 10 years but has only been working with U.S. licensees for one year. The company has secured approximately 14 U.S. licensees that span a range of categories from wallpaper (Wallquest) to dinnerware (Sakura Dishware); floor mats (Fiskars/Royal); kitchen towels and cloth accessories (Tweel Home Furnishings); framed art (Intercontinental Art, Inc.); jigsaw puzzles (Ceaco, Inc.); tempered glass cutting boards and sun catchers (CounterArt); paper plates, gift wrap, and greeting cards (Design Design); custom-made wooden puzzles (Elms Puzzles); sandstone coasters (Thirtystone Resources, Inc.); custom tiles (Spectrum Tiles); alternative wall decor and gift items (New View Gifts and Accessories); canvas and wallpaper murals (Woods International); and artwork for the Princess Cruise Art Auctions (Grand Image).
"We believe we've licensed Sarina's artwork with manufacturers that create quality products with the ability to display her work in the best way possible," says Karen Hacker, sales and licensing director for the U.S. "I think my work can be applied to a broad range of categories," adds Tomchin, whose vibrant art portrays her love of color and patterns and the "sense" they invoke. She describes her style as "colorful, exotic, and happy."
"I've always been fascinated by pattern and texture, and whenever I've traveled, I've loved to see local traditional arts and crafts," says Tomchin. "I've always looked at Australia as a melting pot and have been exposed to so many different cultures and influences, and just assimilated them into my work. I imagine some of my styles may appeal to certain ethnic groups more than others." The artist draws her inspiration from the patterns and colors of Mexico, Africa, Europe, and Asia.
Her work, a collection of mainly still lifes and scenery, reflects an exotic worldly appeal in a palette of bright hues. Using mixed media with her paintings, Tomchin works mainly on paper, canvas, and ceramic but admits to taking a brush to walls, timber, corrugated metal, fence palings, buses, and buildings. Tomchin's original paintings range from $2,500 to $10,000-plus, and are sold through Moulton Galleries in Sydney, Australia.
"Since many consumers may not be able to afford Sarina's original paintings, we want them to enjoy her designs on other products that are more affordable," says Hacker. "The basic strategy is: make it available and affordable, and it will sell." Hacker and Lisa Alhanati, vice president, U.S. operations, represent and promote Tomchin in the U.S.
Price points for Tomchin's licensed merchandise vary widely between products and are predominantly determined by the licensees. Products are available at specialty retailers, department stores, and mass-market retailers. Stores include Target, JCPenney, Kohl's, Mervyn's, Fortunoff, and Linens-N-Things, among others. Wal-Mart recently added Tomchin's designs to its lineup.
Sarina Artworks is seeking more exposure in the U.S. market. "Any product that displays artwork or design represents a potential market for us," says Tomchin. "We want to work with companies that are committed to product development and possess the courage to be innovative, and to challenge the status quo." She believes licensees need to strike a balance between choosing imagery that may be "safe" yet uninspiring or highly innovative. "I need to attract licensees that are brave enough to take a chance on setting the next trend rather than following an established one."
Comic Appeal
Lawrenceville, GA-based artist Maurice Evans was influenced by comic book illustrations rather than fine artwork created by masters such as Picasso. "I've always been impressed with comic book art because the artist can make the body do whatever he or she wants it to," says Evans. He paints abstracts, still lifes, and figuratives, and is also a photographer and musician.
"I paint what I feel. I don't limit myself, and I do a little of everything," he says. Although some of his work has a message, other pieces are purely for "art's sake." "When someone sees my work, I want them to feel good," notes Evans, adding that he didn't start creating art to make money. "I paint all types of stuff, and some of it never sees market."
This multifaceted artist often creates colorful renditions of singers crooning tunes or musicians busy at work entertaining. Some of his work displays a fragmented, somewhat Cubist feel as in "Mingus," while others, such as "Conversations at the Watering Hole," depict fashionable women with elongated bodies mingling in front of a muted backdrop. He has a large following among African-Americans.
"African-Americans are attracted to vibrant colors," says Evans, noting that he can tell which ethnic group will respond to a particular painting because of a specific element. He displays his work at Artexpo in New York, the decor Expo in Atlanta, and The Black Fine Art Show in The Puck Building in New York, as well as the New Orleans Jazz & Heritage Festival. "If I go to New Orleans, I sell to white women or young black kids," says Evans, who also promotes his own work by advertising in magazines, and displaying at festivals and one-man shows. Much of Evans' work sells via word of mouth. He says people usually see his originals at shows and then buy online through his site, www.mauriceevansart.com.
Prices on original paintings vary from $250 to $10,000. On average Evans' work runs from approximately $500 to $1,500. Reproductions are priced between $30 and $125, or $450 to $600 for giclees and higher-end prints such as silk screens or woodprints. Evans says his originals are difficult to come by. "I don't deal with a lot of galleries because I usually have a trust issue with them," he says. "Typically in this business, artists may not get paid or the galleries hold the artwork for a while." Evans does work with a few galleries such as Fine Art Images in Richmond, VA.
Evans is not heavily involved in the licensing arena, but he does license his images to Image Conscious, an art publishing company based in San Francisco, CA. He has been working with it for nearly three years; it does reproductions for posters. Evans is ready to explore other licensing possibilities. "I'd like to see what could happen," he says. "I think my work has a larger appeal." Working with record companies, creating covers for books, or developing images for packaging are the first ideas that come to mind.
Several years ago, Evans created a piece that was used for promotional purposes for Mount Gay Rum. A New York-based record company also was interested in a work titled "The Spin Doctor." Evans says he would like to license his work to an art supply company such as acrylic paint line Liquitex. Although he has met with people in the licensing arena, he never followed through on it. "I don't really know the protocol on that," he claims, adding that if he had a trustworthy contact with follow-through, he would be interested in signing a deal.
Artistic Character
Born and raised in California, artist Billy Attinger says he is influenced daily by almost every nationality imaginable, but his work has been especially sought after by Hispanics and African-Americans. Involved in licensing for the last 10 years, he has had considerable success with two of his ethnic brands, "From The Crib" and "Palitos Locos (Crazy Sticks)."
"I don't set out to target any specific ethnic group of people with my artwork," says Attinger, whose subject matter is "the human spirit" and whose specialty is character-based artwork. "I first create my artwork and then the artwork happens to find appeal with different groups of people. I like to think of my artwork as adaptive, meaning that my style of artwork changes dramatically to adapt to the specific needs or image I am trying to portray with each brand. For example, 'From The Crib' is what I like to call a classic cartoon strip. It gives the feel of a 'classic' brand by portraying an obvious 'hand-drawn' quality that is inspired by the early comic strip cartoonists of our generation." Attinger also has created many other styles of artwork including urban, modern, computerized, and abstract.
Attinger's artwork appears on apparel all over the country in gift stores, mid-tier, and mass store chains. Represented by agent Z Strategies, Inc., in the U.S., the artist currently has 17 licensees: three infant programs and three adult and teen programs with products such as children's and adults' books, children's apparel, infant products in all categories, gifts, accessories, and decorative items. "The ethnic products are sold nationally and throughout the mass channel depending on the brand and where we want it positioned," Attinger explains. "The licensed lines sell from $3.99 to $35 depending on the sku. Based on the sell-through from our two ethnic brands, we now plan to expand into other categories immediately for backpacks, school supplies, outerwear, accessories, bedding, tableware, and more."
The artist says one of his biggest challenges is in trying to compete with "companies that have 100 times my manpower and 1 million times my budget." Another big challenge in licensing is conveying his ideas to manufacturers and retailers. "The one thing I took for granted early on in licensing was that if you showed someone your artwork, they would naturally see your vision for the distribution at retail. Since that time, I have refined my approach, and I leave nothing to chance. Every brand is carefully thought out, and extra time is spent on presentations and mockups, not just to the retailers but to our licensing partners, as well, so that our licensees have a clear understanding of what we want to convey."
Art in Music
Marvin Posey's passion for art and music is evident in his melodious, colorful jewel-toned works that are described as "art in motion." The late Posey, who recently passed away while on tour, described his paintbrush as "the instrument that captures each note as he accompanied the musicians." Posey's legacy lives on through the vibrant work he painted as he listened to music and interpreted its energy. He performed with celebrated artists such as Chicago, Nelly, Steve Tyrell, the Yellowjackets, Lari White, and Bond.
Posey aimed to convey energy through his oil paintings, and is best known for his jazz music themes, still-life flowers, and lazy afternoon imagery. "The idea to fuse color with music came more than two years ago after Posey was awakened from a dream," says Glenn R. Hendricks, managing director, ArtBeat Licensing, the agency that is representing Posey's work. The artist was born in 1964 and from an early age experimented with color through innovative mediums such as Easter egg dyes and Kool-Aid rather than more traditional crayons and paints. His palette ranged from brilliant to jeweled tones and subdued hues. Although Posey didn't specifically target one ethnic group, his style, color palette, and themes have attracted African-Americans, among other ethnic groups.
While no licensees have been signed at press time, his work has generated much interest. Possible categories include publishing, gifts, stationery, office, apparel, paper products, greeting cards, wall decor, home furnishings, and housewares. "Marvin's artwork has been seen by many different retail levels-attracting a certain ethnic group rather than a certain retail area is the focus," says Hendricks.
The biggest challenge has been the slow but sure recognition of different ethnic buying patterns by retailers. Says Hendricks, "Today, they [retailers] are so much more on board with this and have even changed distribution habits to be more regional and ethnically diverse in their product selection."
European Expression
As a former model who worked in Europe, artist William Cain easily relates to the European lifestyle and chooses snapshots of daily life as the subject of his vibrant, often minimally detailed scenes. He captures people going about their chores in the picturesque spontaneity of their natural settings. "I've found that working with simple forms and shapes and the use of chiaroscuro (light and dark) enables me to capture the basic elements of life and the world I have lived in," says Cain, who was born in Pasadena, CA. The artist currently resides in La Quinta, a town in Southern California that has a large Mexican and Latin community. When he paints in his open-door studio, Cain says he attracts their attention, noting they easily relate to the images he creates based on memories of their native cultures.
Cain's work also reflects a very European feel that he considers neo- or post-Impressionist with a figurative element. A rustic and Mediterranean influence is evident in his work, but it also has a more whimsical feel. In "Rice Pullers," he humorously paints a trio of robust women lifting their skirts and bending to reach the ground as they labor over the land.
Cain credits his mother as the source of inspiration for his work. An artist herself, she encouraged him to pick up a pencil and start creating at an early age. Cain went on to study film at New York University and was inspired by many of the European films that were produced in the 1950s and 1960s. These left an impression on him, particularly La Strada starring Anthony Quinn. "The characters were dated, but were in emotional situations that we as humans continually find ourselves in."
The artist says that although all the Impressionists have influenced him, he doesn't paint in a truly Impressionist style. Cain often uses his fingers to achieve a blending technique that creates a smoother surface. Many people have commented on his sense of color-usually naturals, specifically earth tones. He frequently diverges from the palette by painting a bolder element such as a woman in a red dress.
Cain's work sells for $6,000 to $7,000 at galleries or directly through him. Although none of his artwork currently is licensed, Cain is seeking a presence at retail. He has been eyeing licensing opportunities for the last year and has a "non-exclusive" arrangement. He sees the first opportunities within paperware, such as greeting cards or notecards; limited-edition posters; and possibly chinaware; caf?aucers; 3-D jigsaw puzzles; or even handbags.
Cain imagines his sophisticated subject matter and style may lend itself to a more upscale customer, one who shops at Restoration Hardware or Bloomingdale's rather than JCPenney or Sears, but he is not opposed to bringing a more aesthetically conscious style to the lower tier of distribution, such as Wal-Mart. Admits Cain, "I need direction in the licensing area."
Subscribe and receive the latest news from the industry.
Join 62,000+ members. Yes, it's completely free.
You May Also Like
Loading..