Forget the image of Madonna or Britney hopping out of a limo in a Von Dutch cap. That was then, and this is now...There's a new Von Dutch in town. And while Von Dutch chief executive officer Terry Hauss won't mind if Usher dons a cap, his vision for the brand doesn't rely on celebrity endorsements.
Instead, the road map Hauss draws for the rebirth of Von Dutch harkens back to the roots of the name and the artist who created the iconic pinstriping designs, Kenneth Howard.
"Nobody has told the story the way we are telling it. We have over 500 new designs, a tremendous amount of artwork and a look book, all of which really capture the spirit of Howard," says Hauss, whose enthusiasm for the project is infectious.
By returning to the original art and ideals of the artist, Hauss hopes to build a new licensing empire starting with men's and women's apparel, stretching to everything from accessories to fragrance and sunglasses.
While Von Dutch appeals to all ages, Hauss believes the styles–dominated
by "great washes and fabrics," retro t-shirts and outerwear–will resonate most with 18- to 35-year-olds. It is estimated that men's will account for about 60 percent of the business.
The targeted distribution for the principal Von Dutch line is premium stores, including specialty doors and department stores such as Macy's or Nordstrom. The brand lends itself to the shop-within-shop concept, he suggests. Hauss even envisions a hip retail store in an urban market such as Venice, Calif. or in New York City's Soho neighborhood that features a separate studio for pinstriping. Eventually, he would like to launch a premium line of apparel using the Kenneth Howard name.
Howard got his start pinstriping bikes and vehicles and became known for his iconic symbols, in particular the flying eyeball, and the movement called Kustom Kulture. He had a love for building weaponry, soon-to-become collectors' items and movie props worth thousands of dollars. After a life attempting to escape the spotlight, Howard died in 1992 and his daughters sold the Von Dutch name. Originally favored by the trucker set, Von Dutch kicked into high gear in the early part of the decade fueled by the designs of Christian Audigier, who later parted ways with the brand in 2004.
Royer Brands International, a division of Groupe Royer, purchased the Von Dutch Company in 2009, finding potential in the Howard-inspired looks and preserving his attitudes. The nickname Von Dutch means "stubborn as a Dutchman," and Howard was a rebel who did art for art's sake, not for wealth, explains Olivier Mercier, brand manager for Von Dutch for more than seven years. .
The Von Dutch logo is also proving to be a name destined to persevere. Von Dutch is a growing family of distributors and partners that includes the Philippines, Thailand and Brazil. Licensees are currently being established in the U.S., China, Hong Kong, Taiwan and Italy. A full-blown plan for expansion is unveiling at the Licensing Expo.
Hauss is well versed in licensing and up for the challenge of expanding Von Dutch. Recruited to take the helm of the company, he moved from Thailand and quickly got up to speed. A licensing veteran with more than 30 years of experience, his resume includes working for Extreme Group, Warner Bros., Sony Consumer Products, Iconix and The Licensing Management Group. He draws upon the strength of Royer, one of Europe's largest shoe companies, which owns labels such as Charles Jourdan, Kickers and Stephane Kelian. It also licenses and distributes brands such as New Balance, Converse and Sperry. Hauss has a goal of building a meaningful and lasting business versus a brand that sets lofty sales goals that can't be sustained.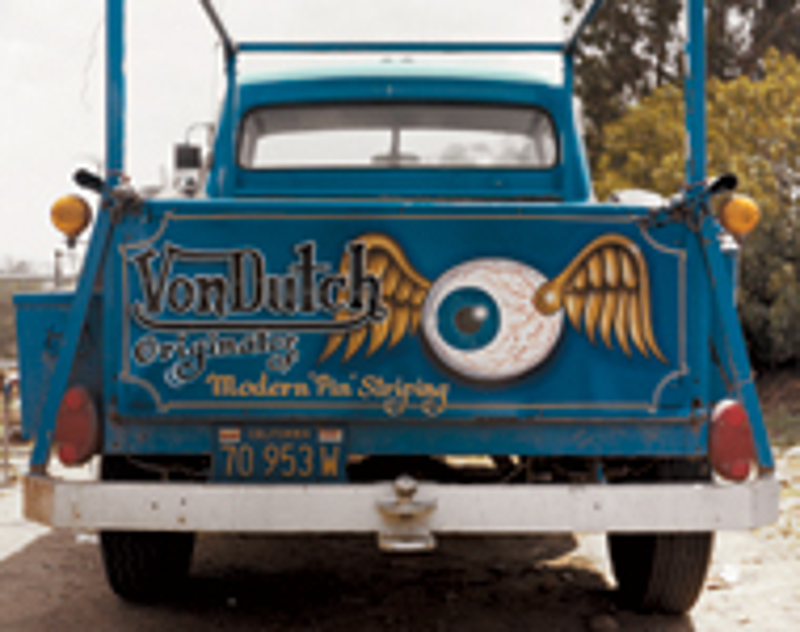 "We don't want to be overexposed and see the market flooded with knock-offs. You can't stay healthy when you go from $2 million to in excess of $100 million in sales quickly. We want to build a brand," Hauss says. "We're a big company. We're not in this to make quick money. We also want the proper partners, not fast bucks."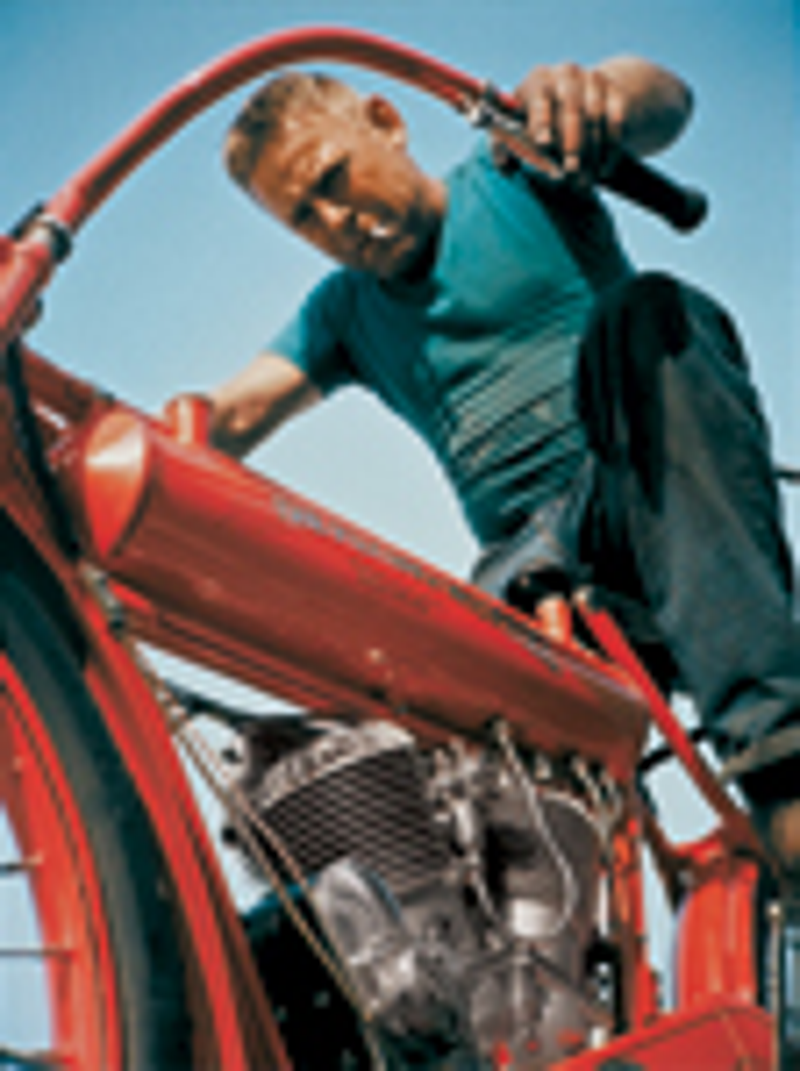 But getting back to the old standards of Von Dutch doesn't mean eschewing new marketing tools. Promotional campaigns encompass social media including Twitter, Tumblr and Pinterest. The company offices have been decorated to reflect Von Dutch style, and the website has been totally overhauled to introduce Howard's life and art to set the tone for the fashions.
"We're definitely not like everybody else," says Hauss.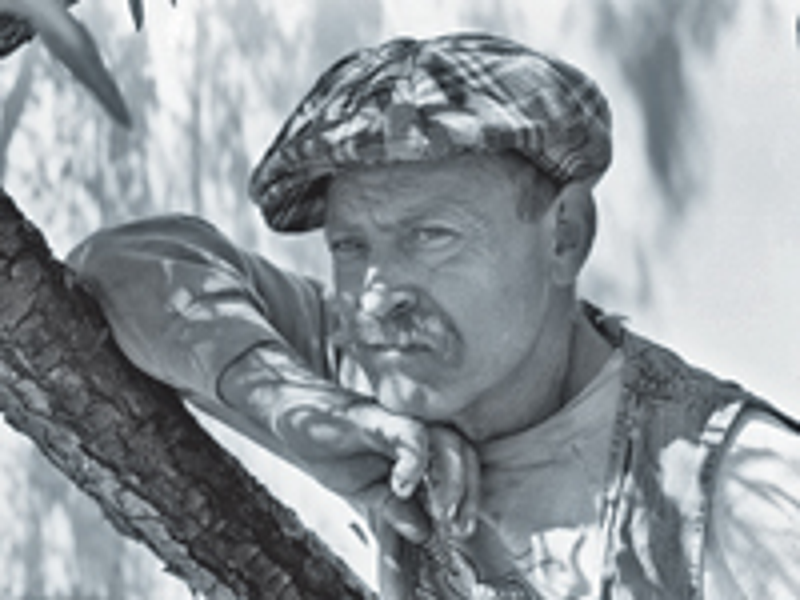 The timing for Von Dutch's re-emergence could be serendipity, according to Candace Corlett, president of WSL Strategic Retail, a New York-based retail consultancy business, which has the pulse of the American consumers via frequent surveys.
"Many people want to get back to basics with items that are meaningful and not just about status. It is getting hip to discover something not everyone knew about and make it your own," she says.
And, adds industry consultant Allan Mottus, "Celebrities are definitely losing their appeal. People don't want to race out and buy something just because a star wore it or endorses it. They are smarter than that now."
"I believe in this brand," says Hauss, and making a reference to the famous Von Dutch logo. "Keep an eye on us."
Subscribe and receive the latest news from the industry.
Join 62,000+ members. Yes, it's completely free.
You May Also Like
Loading..