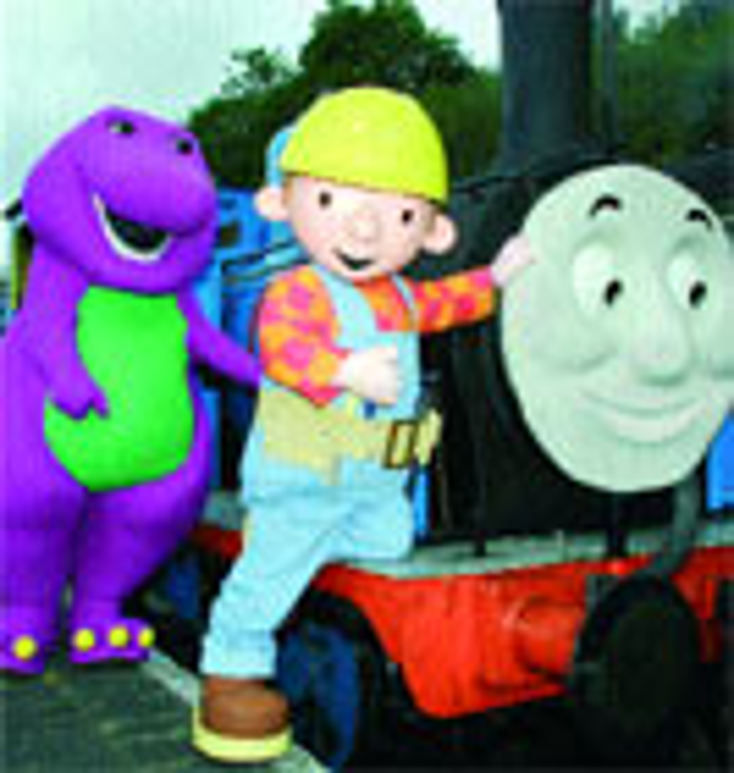 ]>Licensing revenue lures characters one panel at a time Comic strips do more than entertain the masses these days. Increasingly, they're the subject of merchandising programs. The comic strip licensors are quick to point out the upside of longstanding familiarity.
"The benefit of licensing a comic strip is that you have a never-changing piece of Americana and brand awareness, created by millions having coffee with the characters each morning over their daily newspaper," says Denise Clark, development director, Universal Press Syndicate (Kansas City, Mo.)."The benefit is the instant recognition," declares Ita Golzman, VP North American licensing, King Features Syndicate (New York).Since every comic strip and each character has a unique personality that remains constant over time, these icons make for some powerful consumer opportunities.Classics such as Peanuts, from United Media Syndicate (New York), produce a world of chuckles and plenty of licensing revenue (a reported $1 billion). Meanwhile, some newer strips are embracing diverse reader demographics to provide an expanded customer base for licensed products.Joshua Kislevitz, senior VP licensing, United Media, says Get Fuzzy, about a single guy with precocious pets, is coming on strong. The strip is currently No. 1 on United Media's website, comics.com; there's also a book deal coming with Andrews McMeel Publishing (Kansas City, Mo.).New strips making waves at Universal Press Syndicate (UPS) include In the Bleachers, with a sports and athlete theme, that Clark says addresses a part of the sports audience often ignored by comic strips: girls. UPS is now negotiating a TV deal for Bleachers. Also in development from UPS are book and calendar deals with Andrews McMeel for its Non Sequitur, FoxTrot and Cornered strips.This audience is ready to play Comic strip merchandising often starts with reprints, books, calendars and other stationery items, then moves to the "big time" with product sponsorship and product categories ranging from apparel to snack food. The more successful strips add movie or TV deals to their licensing roster.There are no standard formulas for success, however. A lukewarm reception for a Dilbert animated TV series, launched in 1999, did not dampen that strip's success, or deter United Media from other brand extensions."You have to know the audience," advises Kislevitz. "Dilbert readers weren't the ones watching the show." United Media offers Dilbert for targeted, business-to-business marketing partnerships. Another compelling showcase for Dilbert, as well as various other comic characters, is the casino lobby. In December, United Media signed a licensing deal with Anchor Games (Las Vegas) to develop and market a slot machine based on Dilbert.King Features was one of the first on the gaming bandwagon, and has slot machines based on its Popeye and Betty Boop cartoon characters already in play. Its latest deal, says Golzman: slot machines based on the Blondie comic strip.
New twists in the comic lifecycle
Although
the vastness of the Internet is changing how comic strips are seen and read, limited newspaper space still makes breaking into the traditional market somewhat difficult. Newer strips often have to wait to take the place of retired or canceled strips. One character waited 49 years to get a strip: Mr. Potato Head (owned and licensed by Hasbro), was launched as a strip in July 2001, after the property won rave reviews as a cameo character in the Disney/Pixar Toy Story movies.
Now Hasbro has tapped the character, originally a hit toy in the 1950s, for further expansion via licensing.
Famed cartoonist Jim Davis, creator of Garfield, and collaborator Brett Koth devised a strip with an entire Potato Head family, including the kids Chip and Julienne. According to Tom Klusaritz, Hasbro VP publishing, the comic strip presents a way to build the brand and saturate the market with daily doses of the characters' antics.
"It's a slower build, but one that produces a solid foundation," says Klusaritz, adding that Hasbro will launch a licensing strategy based on the strip at Toy Fair this month.
The relatively new Mr. Potato Head is currently seen in over 80 newspapers. A more established strip, such as Blondie, boasts a presence in 2,000 newspapers in 55 countries and 35 languages. That kind of constant presence is what licensors dream about - and what makes comic strips a compelling base for retailing.
Subscribe and receive the latest news from the industry.
Join 62,000+ members. Yes, it's completely free.
You May Also Like
Loading..