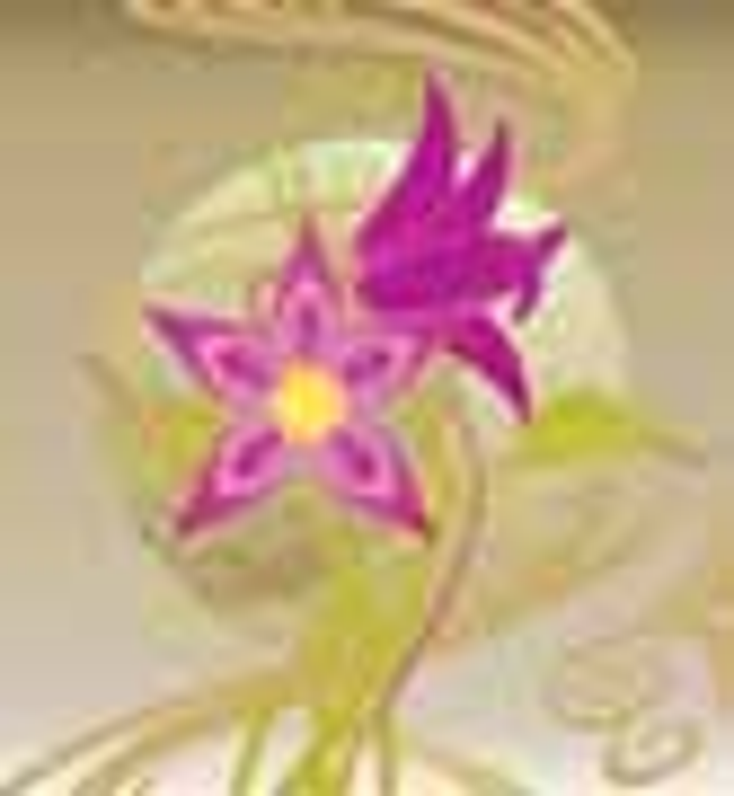 ]>"Artist heal thyself—and others" is the new prescription to promote wellness, serenity, and balance among consumers and artists alike.
Artists are touching people's lives in ways that go beyond visual appreciation. More than just producers of pretty pictures, several photographers and artists are creating work with the intention of healing people. Robin Constable Hanson, for example, is a photographer whose work has been displayed in hospitals and treatment centers worldwide. She says staff members report that her licensed photographs have had beneficial effects on patients, staff, and visitors. Her soothing images also have been licensed for stationery and home décor.
Former
Good Morning America
producer Deb Eiseman turned to art hoping it would distract her from the chronic pain she suffered after a car accident. Eiseman produced a line of greeting cards and T-shirts and now has several licensees. Other artists such as Jane Davies are creating workshops that emphasize various art techniques
that can reduce stress and increase wellness. Davies maintains a regular yoga practice, and says as an artist she is very aware of the parallels between yoga and the creative process. "Like yoga, making art is a practice, a process-oriented activity that leads to self-discovery. Many of the principles we practice in the yoga studio—mindfulness, non-attachment, and letting go of judgment—can be applied in the art studio."
Special Effects
While it may sound slightly "touchy-feely," many published studies indicate that images can, in fact, alter a person's mental state. This theory has been studied extensively by Dr. Roger Ulrich, an environmental psychologist who conducts research on the effects of people's experiences with environments on psychological well-being, physiological systems, and health outcomes. Currently director of the Center for Health Systems and Design at the College of Architecture, Texas A&M, Dr. Ulrich has concentrated his studies on health-care facility design research and human interactions with nature. He has researched the effects of hospital window views on recovery, and the influences of visual stimulation on patients in intensive care units and psychiatric wards, and has performed studies that compare the effects of different types of visual surroundings on stress and physiological well-being.
Silver Strand, CA-based photographer Constable Hanson first met Dr. Ulrich in 1990 when she began attending the National Symposium for Healthcare Interior Design, an international organization that raised awareness of the need for improved health-care facilities, patient-centered care, and environments that promote wellness. Natural beauty is the dominant theme in Constable Hanson's "The Art of Healing" collection, a series of images—such as the reflection of cherry blossoms in a still pool of water—that have been brought into health-care facilities and treatment centers to help patients heal. The photographer claims her work has stress-reducing benefits, which results in psychological relaxation, relief of anxiety and pain, and ease of sleep. She also claims that physiological relaxation is indicated by a reduction of blood pressure, heart rate, and respiratory rate. A stream of e-mails from patients, visitors, and staff from various hospitals and health facilities that display her work indicate that her tranquil imagery has made dramatic improvements to the mind during times of intense stress.
Constable Hanson says she first realized the effects of her work while her mom was experiencing a series of health crises that involved lengthy hospital stays. "I brought her photographs of gardens and wildflowers to cheer her up," she says. "Many were of places we had been to together, so not only were they beautiful images, but they recalled happy times. We made a promise to go there again, together." Her mother told her that looking at the gardens, meadows, flowers, and ponds cleared her mind and created a stage for her imagination to escape to—a starting point for dreams.
In 1986, Constable Hanson received approval on the first of continuous contracts with the General Services Administration, the buying arm of the Federal government. "The Department of Defense doesn't seem like it would be synonymous with holistic health care, but it consistently has been at the forefront of implementing design ideas to deliver the best in health care to the men and women who serve," the artist says. "Every major construction project has included an art program, often revolving around 'The Art of Healing.'"
Currently on display at government facilities such as Army, Navy, Air Force, and Veteran Administration health clinics, medical centers, and hospitals, Constable Hanson's photographs become "windows" in institutions that often offer a maze of windowless corridors. She tailors her art to the location of the facility. Bluebonnets are the focus at San Antonio's Brooke Army Medical Center, while Japanese gardens are the subject for Japan's Yokota Air Base Hospital.
Licensing Focus
Constable Hanson's work is represented by New York City-based licensing agency Alaska Momma, Inc., which is managed by Big Tent Entertainment. Says Constable Hanson, "We hope that through licensing we can bring these details of nature to people who need some serenity, whether they are standing in line at the grocery store, paying bills, studying for exams, serving Sunday brunch, or undergoing chemotherapy."
Current licensees include TeNeues for blank books, pocket calendars, and diaries; Trends International for calendars; Tidemark Press for boxed notecards; Cuppa for coffee mugs; MCS Industries for art prints; Art Beats for posters; and Red Farm Studio for boxed note paper, shopping lists, and journals. International licensees include Art Group for posters and notecards (UK), and Ashdene of Australia for coasters and placemats. The collection is available at Ikea and gift and specialty stores. Going forward, Alaska Momma aims to pursue social expressions; beach towels; and home products such as bath ensembles and shower curtains, dinnerware, and serving trays.
Constable Hanson also mentions she's indulging in a lifelong obsession with Art Nouveau (a movement that responded to the industrialization and standardization of the Machine Age) and the Arts & Crafts aesthetic. She is experimenting with photo and computer composites with handmade paper; circa 1900 metalwork and pottery; and her personal collection of handmade textiles that range from Brugges laces to Kashmiri paisleys, Oriental embroidery, and American patchwork. Says Constable Hanson, "The hunger for a reconnection with natural, handmade, crafted- with-love objects is manifesting itself again in our age of computers, e-mail, and texting."
Creative Energy
Before becoming an artist, Deb Eiseman, owner and CEO of New York City-based Moonlight Creations by Deb, was a television producer for
Good Morning America.
After being left in chronic pain from an accident that occurred in 1998 while she was a passenger in a taxi, Eiseman heeded a friend's advice and purchased a watercolor kit and taught herself how to paint. Although she was experiencing hardship, the colorful images Eiseman created were hopeful and filled with positive energy. Her whimsical icons have been compared to the works of Keith Haring, Matisse, and Marimekko, and her color palette featured bold bright colors, as well as soft muted pastels. She labeled her artwork with titles such as "Rejoice," "Freedom," "Triumphant," and "Passion," which chronicled her healing process.
Eiseman says one of her doctors noted her artistic exploration served as a method of healing because the act of painting allowed her to exercise the fine muscles in her forearms and hands. Doing something she considered pleasurable also prompted the release of endorphins, which diminish a person's perception of pain, and allow more serotonin, which is the hormone that actually diminishes pain.
After producing her own line of greeting cards and T-shirts, which she sold via her Website and at specialty stores, Eiseman taught herself Photoshop and Illustrator and began designing a collection of products that would be suited to licensing. Her collection, Moonlight Creations, targets women of all ages including 'tweens and juniors, as well as men. Licensees include Brush Dance for greeting cards, journals, and magnets, which currently are available at specialty stores in the U.S., UK, and Canada. Suggested retails range from $2.25 for cards to $7.95 for journals. Eiseman also stitched a deal with FreeSpirit fabric for quilts that will be available in spring '06 at quilt stores nationwide. The suggested retail price is $9 per yard.
Eiseman donates a percentage of her proceeds to Childhelp USA, a nonprofit organization that assists in the treatment and prevention of child abuse. "This is another element of healing that goes along with my whole story and my products," says Eiseman, who currently is pursuing licensees for fitness/yoga apparel, sleepwear, medical scrubs, watches, and tote bags. She also is interested in the home category, particularly mugs and dinnerware, shower curtains, bedding, wallpaper, and rugs, as well as party goods and scrapbooking stickers.
Subscribe and receive the latest news from the industry.
Join 62,000+ members. Yes, it's completely free.
You May Also Like
Loading..