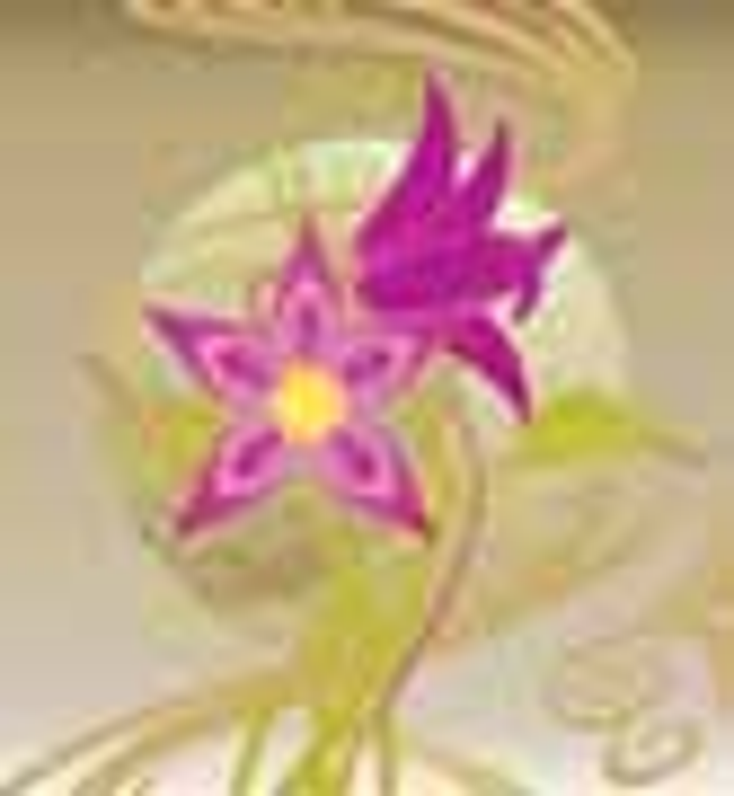 ]>Designers from various trades—from textile design to graphic arts—are launching home collections that run the gamut from mass to class.
They come from all avenues of design—textile, interior design, and the graphic arts—and they're using licensing as a means of bringing their high-profile style to a wider range of consumers. As Michael Graves did with Target, these artists are making designer style more affordable and brightening up retail offerings from mass merchants to specialty stores such as Bed Bath & Beyond. Often characterized by contemporary patterns, colors, and textures, these collections address the expressive needs of a hipper audience that demands designer style.
This month, design expert Nate Berkus, a regular contributor to
The Oprah Winfrey Show,
brings his creative vision, shaped from his exotic global travels, to retail through an exclusive partnership with Linens 'n Things (with prices ranging from $29.99 for a wood beaded pillow to $79.99 for a chunky knit throw), and Lulu deKwiatkowski, founder and chief designer of Lulu DK Fabrics, launched an 11-piece furniture collection through a partnership with Elite Leather. A host of other design experts is following suit. "There definitely is a young (or young-at-heart) consumer who is seeking fresh designs that relate to his or her lifestyle," says Robin Sayetta, founder and co-president of Ripe Ideas, a full-service licensing agency in New York City. "When we were working on the initial licensing strategy for pottery and textile designer Jonathan Adler, we spoke with many retailers who told us there was a void in the market. They were looking for designs to address a younger consumer." "I think consumers are much more open to color and shape," agrees Lulu DK Fabrics' deKwiatkowski, who attributes this heightened interest to the Internet boom and the number of younger people earning higher incomes and buying homes. "There's more curiosity about the home environment and more opportunity for people to express themselves." Susan Eslick of California-based Susan Eslick Designs also recognizes a growing appreciation for contemporary pattern designs. "We started seeing it in fashion, and now it's everywhere, including gift and home furnishings, advertising, and packaging." Once the consumer becomes comfortable with the visual language, licensees take notice. Designer Labels
Licensing
agency Ripe Ideas represents a roster of designers who are more "artisan" than "artist." Jonathan Adler and Nate Berkus are among its elite designers who have become household names. Adler's extensive offering, which ranges from handbags to furniture, crosses from mass to department and specialty stores. Known for his clean, modern, and "happy" designs, Adler earned a reputation as a modern-day style icon. He currently owns six flagship retail stores, and his licensing program is on the upswing.
Created under Ripe Ideas' direction, the Jonathan Adler Happy Home program consists of bedding (Franco Manufacturing Co.), bath (Croscill), kitchen textiles and table linens (Elrene Home Fashions), among other products that are available at Bed Bath & Beyond, department stores, and Jonathan Adler stores with suggested retails ranging from $65 to $299 for bedding and starting at $2.99 for vinyl placemats. Handbags and small leather goods from Stitch are available at Jonathan Adler, department, and specialty stores with suggested retails starting at $50 for a key fob and $360 for a wristlet. Furniture from Rowe Furniture Company can be found at Jonathan Adler, department, and furniture specialty stores, in addition to the Storehouse furniture chain with sofas in the $2,500 range. Stationery from Mara-mi is sold at stationery stores. Sayetta says, "We currently are working with retail partners to develop marketing programs specifically for them."
What's next for Jonathan Adler? "We will be signing a lighting partner and want to explore fine china, flatware, storage, and kitchen accessories," says Sayetta. In addition, a book will debut in the fall; gift wrap and other paper products may follow. "We're considering launching a fashion program, but the approach has to be unique," Sayetta explains, adding that watches, eyewear, and swimwear, as well as hip baby and children's products also are being considered.
Run by husband-and-wife team Jim and Joanna Grace, textile company Vanderpool & McCoy also aims to expand into licensing and recently made its debut at Licensing 2005 International Show. After studying fashion design in London, Joanna moved to New York and worked as a window stylist for Bloomingdale's, as well as a jewelry and fashion designer. Jim studied art history at Harvard College before moving to New York where he worked as an art director on fashion accounts such as Kenneth Cole and Charivari.
Vanderpool & McCoy's imagery, created in pen and ink and computer-aided photography, focuses on making simple objects seem monumental. "We capture these objects in a new way and make the viewer perceive them differently," says Jim Grace, co-creative director of the Sarasota, FL-based company. "Juxtaposing old with new, we render our art to look like steel plate engravings or hand-rendered pen-and-ink drawings from old catalogues d'objet." Vibrant colors, graphic bands, and pastel backgrounds add a contemporary edge. Originally developed for kitchen and home textiles, the collection features domestic themes such as animals, fruit, and vegetables, as well as ones that reflect the good life—Europe, wine, food, harvest, and fine silverware. Jim and Joanna believe their classic images are ideal for cards and stationery, fashion and garden accessories, dinnerware, and linens. Although new to the licensing industry, the duo thinks the market lacks variety and originality. "Maybe it's a result of artists who follow the money, but as idealistic as it sounds, the talented people should stick to their guns and create new styles," says Jim, who also feels there's a lack of imagination on the part of the buyers, who are afraid of taking risks.
Patterns of Profitability
After graduating from Rhode Island School of Design with a BFA in printmaking, Susan Eslick established a hand-painted ceramic tile company. Eventually, she began designing tabletop, and produced a collection that was sold through fine department and museum stores. In 1993, the artist inked her first agreement with Block China (decal dinnerware).
Eslick currently works digitally, on paper, and paints directly on ceramics. Her contemporary style—a fusion of color, pattern, and texture—boasts bold colors and simplistic patterns. Repetitive shapes in a palette of vibrant hues create eye-popping art. "I look everywhere for subjects and interpret them into new designs," says Eslick, who notes that such designs initially did not fare well on licensed products. "When we first started out at Licensing 2003 International Show, there was a lot of resistance to contemporary designs," says the artist. But that has changed. Eslick now offers an extensive collection of stationery through an agreement with teNeues Publishing. Before signing on Eslick, the company had never pursued this direction. "It ended up being an important direction for them in the U.S. and in Europe," Eslick says.
Other licenses include Foreign Accents Rugs (hand-tufted, wool, and faux silk rugs), Marcel Schurman (stationery, gift wrap, boxed notes, and gift boxes), Unicef (scented sachets, journals, and cards), Paper Magic (cards), Cedco (journals), Kids II (infant toys and small furniture), Kleenex (tissue box and soft pack), and Savnik & Co. (wool rugs). Assorted boxed notes and journals start at $9.95, and wool rugs (based on size) can sell for as much as $6,000.
Eslick, who has made personal appearances at retail, also promotes her work by sending press releases to the media. Eslick says Licensing International Show and SURTEX are good venues for meeting manufacturers, but she also notes that her deal with Foreign Accents Rugs was signed via the phone, and she reviewed designs via jpeg and negotiated terms via e-mail, only meeting in person a year after working with the company.
Designer Kathryn Doherty, a School of Visual Arts graduate, who focused on painting, design, and color theory, describes her work as "sophisticated design with mass appeal." Doherty's loose illustrative style and compelling color stories bring a contemporary edge to rugs (Surya Rugs) and home accessories (Tam San). Says Doherty, "I aim to extend into other home furnishings categories such as tableware, bedding and bath, as well as the hospitality/ hotel industry."
Swedish designer Pia Sjolin (represented by Ripe Ideas) is a glass blower who also designed textiles and worked as a muralist. Her work incorporates themes from nature, which are infused with geometrics. According to Sayetta, Ripe Ideas will be signing bedding and tabletop agreements for Sjolin. The agency also will pursue other home categories.
Ripe Ideas recently finalized a partnership with The Illustration Division, an agency that represents illustrators who create work for fashion and style-related advertising. These artists already are commercially minded, and some have product lines. For the first time, the team will create art specifically for licensing. The roster includes Stephen Campbell, Bo Lundberg, Liselotte Watkins, Sara Singh, Bill Brown, Sydney Van Dyke, Yoko Ikeno, and Alli Arnold. "Because we are representing a range of artists, there is a lot of flexibility," says Sayetta, who mentions that the designs can target 'tweens and teens, as well as more sophisticated consumers.
Subscribe and receive the latest news from the industry.
Join 62,000+ members. Yes, it's completely free.
You May Also Like
Loading..