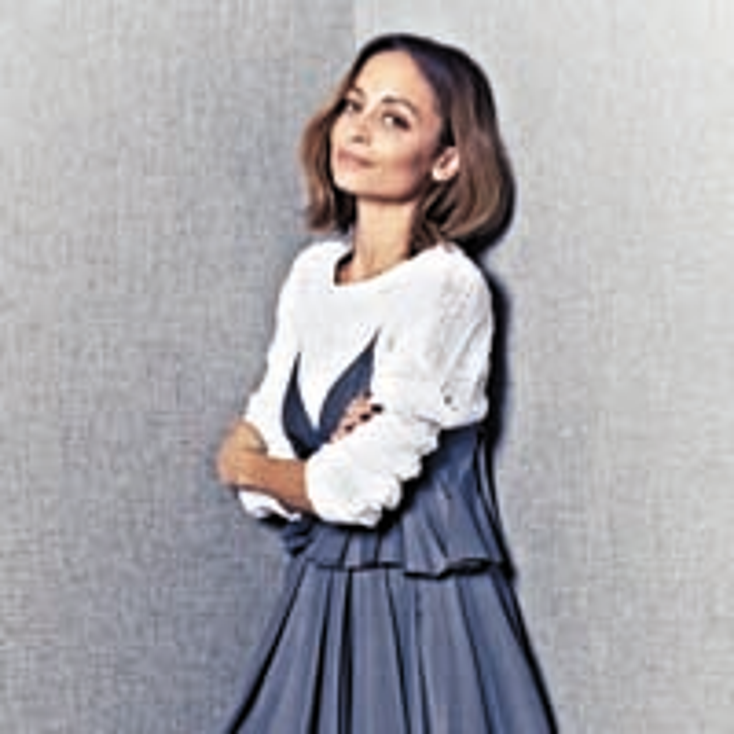 An exclusive look inside House of Harlow 1960 and how Nicole Richie is expanding the brand across categories and around the world.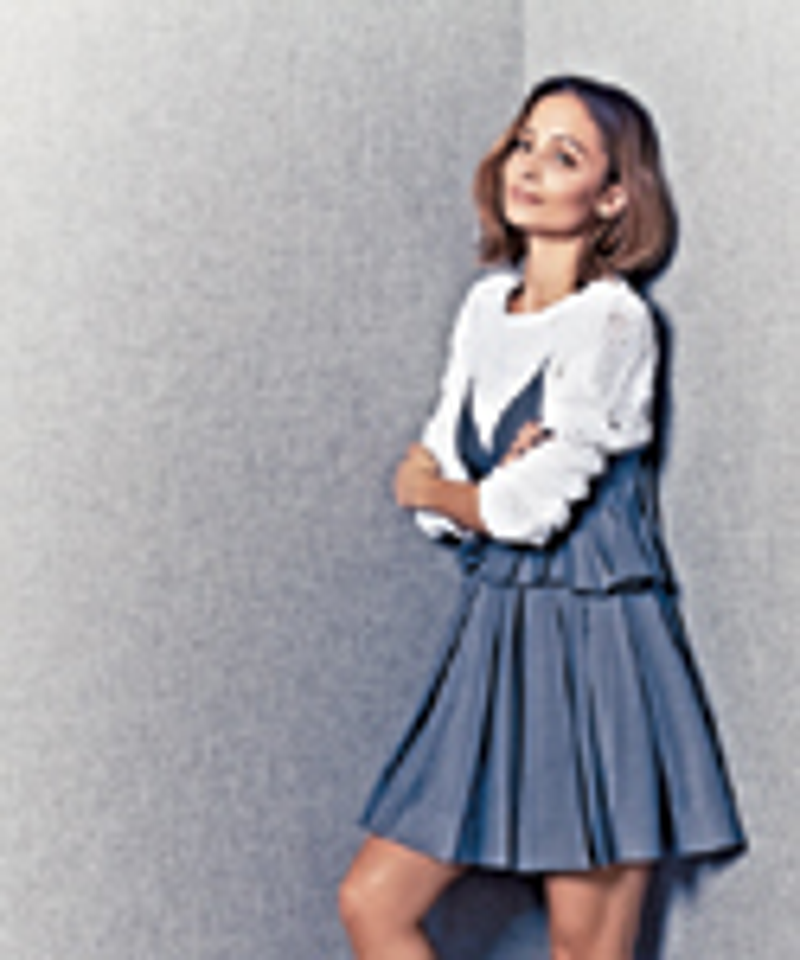 Nicole Richie, creative director, House of Harlow 1960
From her stardom on the reality TV series "The Simple Life" to the world of fashion, Nicole Richie has transitioned from actress to creative designer, becoming an influential force in celebrity licensing worldwide.
The TV personality, singer, fashion designer and proud mom, who began her foray into consumer products with a jewelry collection just five years ago, has always been determined to fulfill her passion and her dream. She first discovered her love for creative design and learned about the trade when she was a 10-year-old figure skater. It was through the sport that she learned about design from the same costume designer that created all of her father's stage clothes (dad is singer Lionel Richie), as well as her skating outfits.
Unlike some of the stereotypical celebrity brands that are more about the sexiness and popularity of a name rather than the functionality
of the actual product, Richie has applied her intense passion, savvy understanding of woman's fashion needs and her skill set as a creative designer to grow a business she truly knows requires a hands-on approach and 24-7 involvement.
Over the past five years, this "Ballerina Girl" (the hit song Lionel Richie recorded in homage to her in 1986) has quickly established a global empire that now includes jewelry, accessories, eyewear, handbags, footwear and apparel, with much more on the drawing board. Her business may not yet be as big in retail sales as other top celebrities such as Jessica Simpson, Kimora Lee Simmons or Mary-Kate and Ashley Olsen, but Richie is certainly moving in that direction.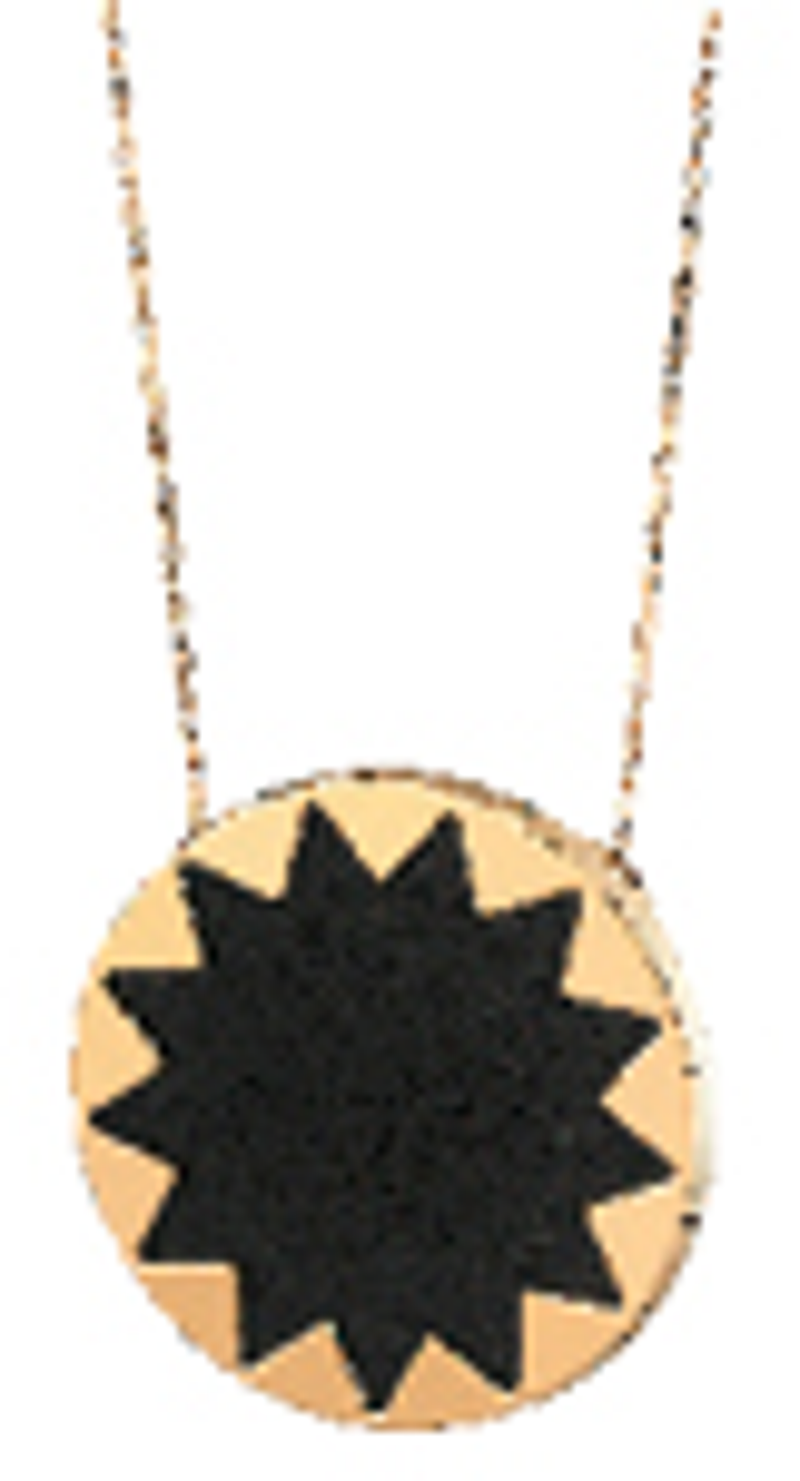 "I created House of Harlow 1960 as a reflection of me and as a reflection of my art and design sensibility," says Richie, who also starred as one of three mentors on the recent NBC TV reality show "Fashion Star." "It was a very natural and organic step to have it be licensed."
Richie launched The House of Harlow 1960 brand in 2009. It started with a small jewelry line that was sold exclusively at Kitson, the specialty retailer based in Los Angeles, Calif., and has since expanded. This past spring, Richie launched an extensive apparel collection, for which she received positive reviews. She has also appeared in almost every top fashion magazine including
Vogue
, as well as the Hollywood tabloids and entertainment media.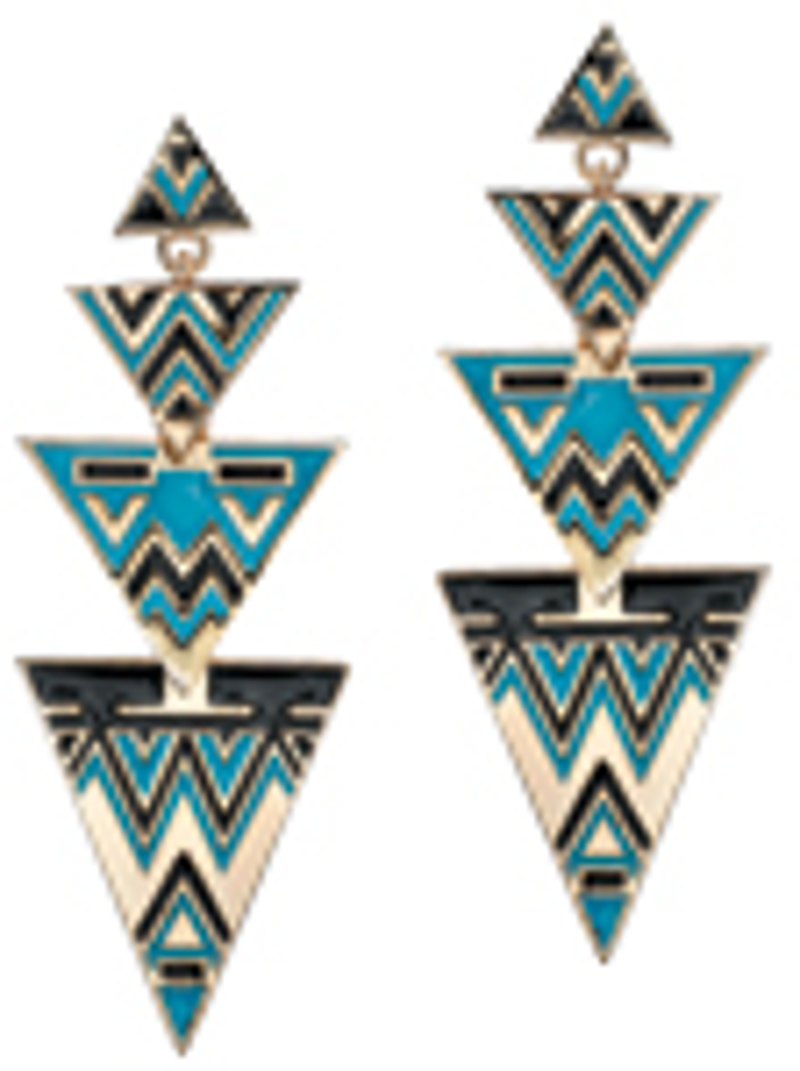 From one retailer, Richie's collections have grown and become available in hundreds of stores worldwide including such familiar names as Bergdorf Goodman, Macy's, Nordstrom, Neiman Marcus and QVC; U.K. retailers Tesco and Selfridges; and many other specialty boutiques around the world.
"I got into this world because, as a girl walking through various retail stores shopping, I felt a void for those pretty pieces that didn't fall into a certain trend... for those out-of-the-box pieces that really are about expressing yourself through fashion and pieces that are a reflection of who you are," says Richie.
Richie is the proverbial student of fashion who not only stays tuned into the retail scene, but also stays connected to what her fans are buying. She also has an incredible connection to the culture and style of the 1960s and '70s, almost as if she lived through those changing times, and often wears the very styles she has created in her collections.
"I started with costume jewelry because it was closest to my heart," recalls Richie. "I wanted to start with something small, and I had a very distinct visual of what I wanted the jewelry to look like and how I wanted it to feel. I am a vintage jewelry collector so it made sense to start with jewelry."
Richie says the first collection consisted of about 30 pieces targeted to the 20-something crowd.
"I was 26 at the time, so I was appealing to women like myself–a young, new mom stepping into a new role in my life," she says. "I was targeting women who were making the transition from being a child to an adult and giving those women something that was exciting and fun."
She describes her jewelry line as "timeless pieces that mix metals, incorporate fabrics and are a little bit outside the box."
Richie named the brand after her daughter, Harlow Winter Kate, now 6-years-old. (She also has a 4-year-old son, Sparrow James Midnight, with husband and celebrity Joel Madden.)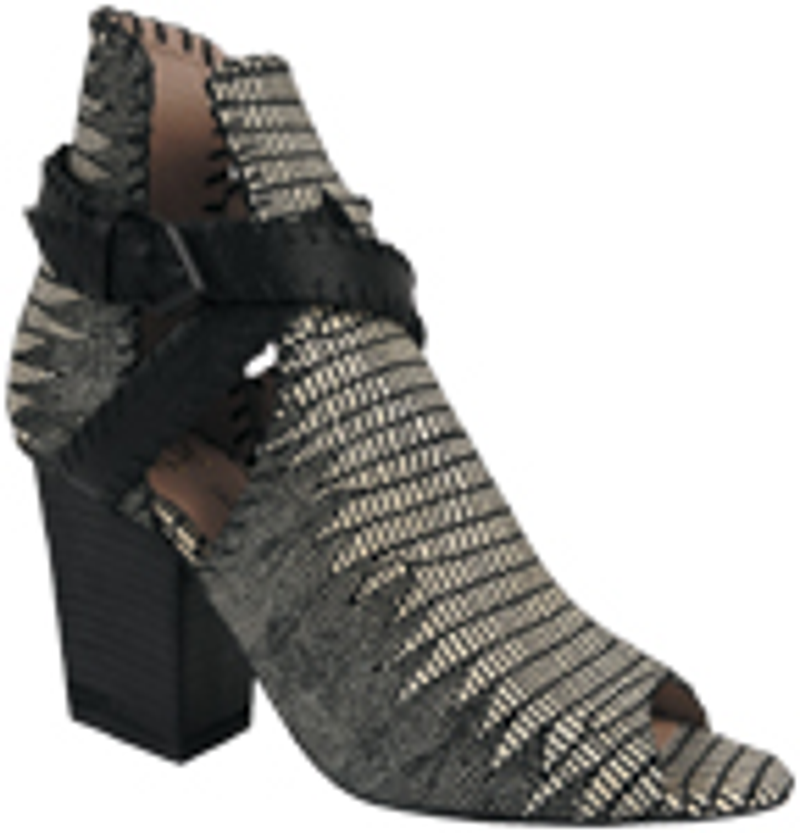 It wasn't very long after House of Harlow 1960's initial launch that Richie began to realize that her business was beginning to flourish. Richie's image and brand were on the rise, and she quickly began collaborating with major retailers and well-known designers including an Impulse collection with Macy's and collaborations with Alberta Ferretti and Karl Lagerfeld.
"It was then that I began to realize that people were beginning to recognize this brand as something real and that they understood what was behind the actual pieces," she says.
According to Richie, the House of Harlow 1960 brand represents "no rules, celebrating individuality and having fun while doing it."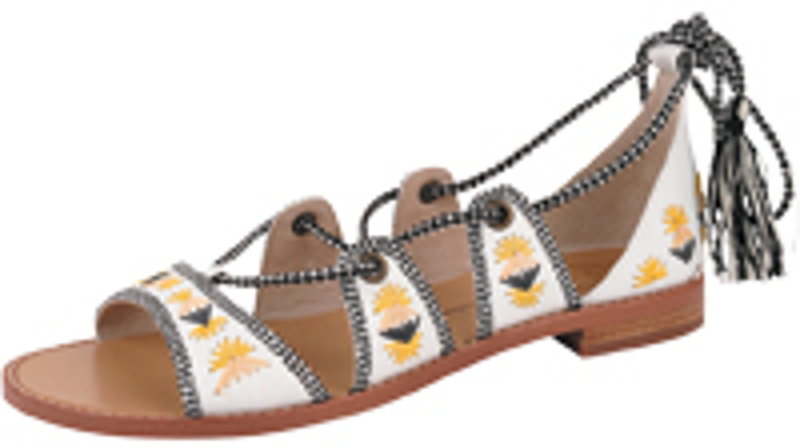 Richie believes that the most recognizable piece within the House of Harlow 1960 jewelry collection is the Five Station necklace, which has been part of the collection since the first season launch.
"It will continue to be part of what House of Harlow 1960 is all about, and every season we are inventing ways to give people more options on how to wear that necklace," she says.
Richie also says that the Sunburst necklace and Chelsea sunglasses are also very popular and among her favorite products.
"It all starts underneath one story, and it's important for all of us to be on the same page. It's about the feeling and what I want to give to my customers and how we are going to do that in a new way that is related, but different," she says.
Despite her quick success, Richie waited to introduce apparel because she was aware of the size of the undertaking.
"I have expanded slowly because I want to have my feet firmly on the ground before I step into new categories. I waited before even moving on from jewelry to footwear, and then a few seasons later to eyewear. I wanted the brand to mean something and be strong before I rolled out clothes," says Richie.

"As much as my customer is looking to me for inspiration, I am also looking to them," she says. "Now, more than ever, these girls are wanting to show people and the world what they are wearing and how they are wearing it differently. It actually helps me as I see the different ways people are wearing my products, and it inspires me for my upcoming collections."
Richie says the most challenging part of the business for her from the onset has been when she has a vision in her head and it doesn't come out the exact way she wants or imagines.
"I worked through that in different ways by putting the right team in place and learning from my mistakes," she says.
Richie has a new reality show, "#CandidlyNicole," which is set to premier July 17 on VH1. The program will follow her in her daily life, with much of it filmed in her office, focusing on her fashion, business and family. She is not planning a separate licensed collection based on the new reality show, but viewers will get to see the clothes she wears from her collection.

"Licensing partners have really given me the ability to tap into their respective expertise and bring my creativity to life," she says. "Women are different than they were 10 years ago, and they are constantly evolving. I want to tap into these girls who want to wear something a little different and who are stepping into adulthood in a different way then their parents did. I want to give them a place to celebrate that and feel that it's okay."
The momentum for the House of Harlow 1960 brand will likely continue as Richie not only expands her apparel collections, but also develops several new categories including home and kids. She will soon introduce her first home products into the market starting with decorative candles that feature a specific design and aesthetic that she hopes will become part of peoples' homes.
"The design is just as important as the actual candle," she says, with the same conviction she applies to every product she creates.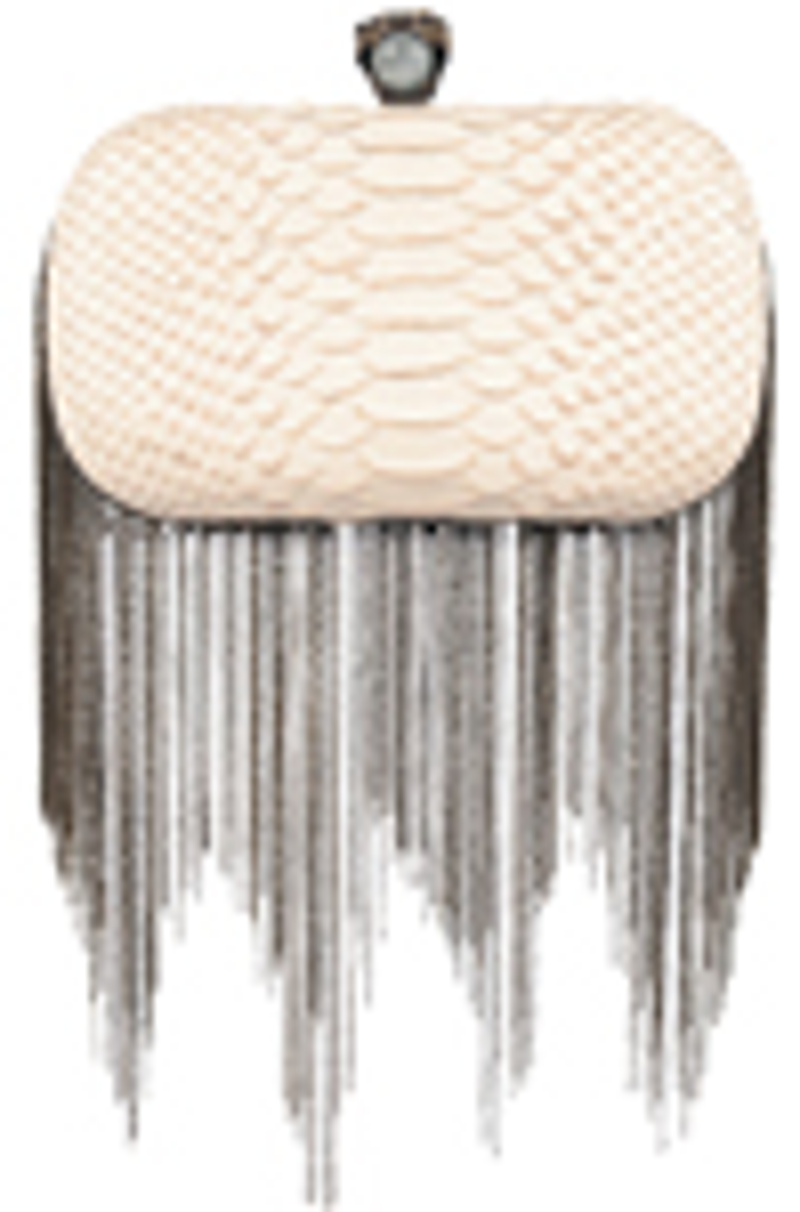 Over the short term, Richie will also evaluate a mass market line, continue to expand internationally and perhaps someday open her own specialty boutiques.
"I can see myself going into mass, but right now this brand needs to be authentic, and when it does go mass it will be because the brand is so strong," says Richie.
According to Richie, the brand is now in 40 countries and on five continents, and is particularly strong in the U.K., France, Japan and Australia.
With regard to a Nicole Richie retail store, the creative director recalls what designer John Varvatos told her.
"Varvatos says that having his own stores is the best because he can put in exactly what he wants, and he's not at the mercy of anybody else," she points out. "The idea of having a space where I can completely express myself sounds amazing, and I would love to have that in my future."
And the future does indeed offer unlimited potential as Richie continues to strengthen her business model and position herself as one of the leading celebrity fashion brands in the world.
"As my life grows and matures, my customer does as well. It's really exciting because it's less about me telling my customers how to dress, but rather that this is me telling everybody let's go through this journey together and have fun with fashion."
Read more about:
Subscribe and receive the latest news from the industry.
Join 62,000+ members. Yes, it's completely free.
You May Also Like
Loading..