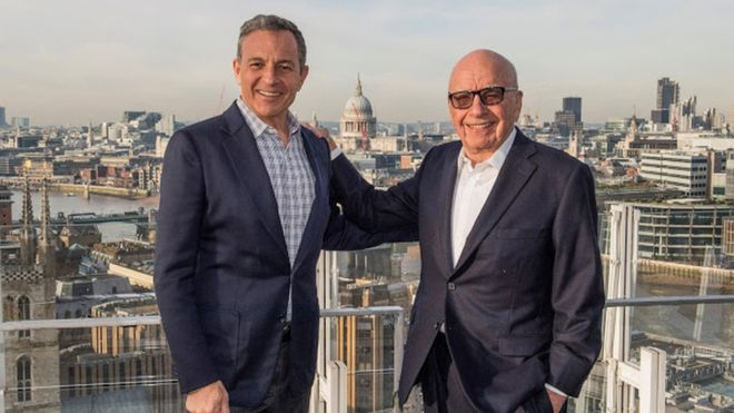 World's largest licensor adds a slew of top brands to its roster including X-Men, Avatar and "The Simpsons"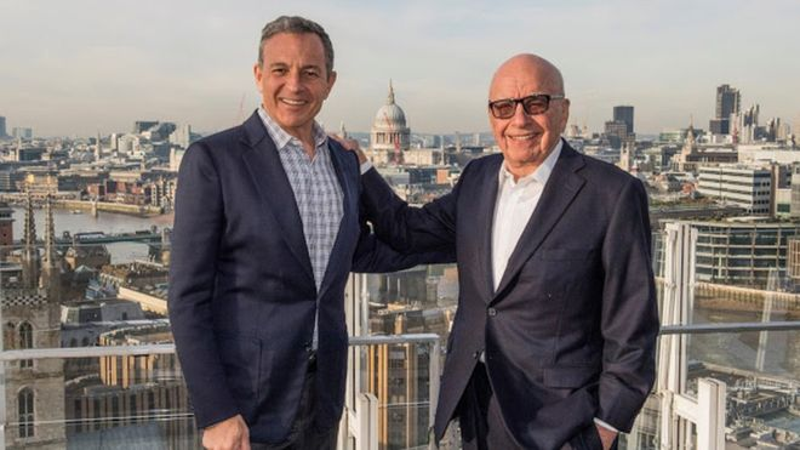 The deal will include 21st Century Fox's film and television studios, cable entertainment networks and international TV businesses as well as a stake in Sky and Hulu; however Fox's broadcast assets including Fox News and the Big Ten Network will not be included. Instead, those assets will be spun off into a new Fox Broadcasting entity. What is also included though is another major licensor, National Geographic Partners, which was created in 2015 as a joint venture between The National Geographic Society and 21st Century Fox.
Other major licensed brands that feature in the Fox portfolio include The Avengers, "Empire," "Bob's Burgers," "American Horror Story," the
Ice Age
animation franchise, the
Alien
franchise,
Planet of the Apes
and the upcoming film
Ferdinand
, based on the popular children's book.
The Avatar Universe will also find one home through the deal. Disney currently has a long-term agreement to bring Avatar-themed lands to Walt Disney World Parks, and now the Fox merger will give the company full rights to the film franchise and an opportunity to expand the brand through retail and on its various networks.
These brands won't come cheap for Disney, which will pay $52.4 billion in stock for Fox, subject to regulatory approvals.
Disney has long been the world's largest licensor, and this deal will only solidify that standing, by adding Twentieth Century Fox Consumer Products (currently the No. 42 licensor in the world with $1.5 billion in retail sales of licensed product in 2016) and National Geographic Partners (currently the No. 97 licensor in the world with $260 million in retail sales of licensed product in 2016). Source:
Disney chairman and CEO Bob Iger has extended his contract with the company for another two years in order to oversee the integration, at the request of both the Disney board and 21st Century Fox. This will now be the third time that Iger has extended his stay at the helm of the entertainment giant.
"The acquisition of this stellar collection of businesses from 21st Century Fox reflects the increasing consumer demand for a rich diversity of entertainment experiences that are more compelling, accessible and convenient than ever before," says Iger. "We're honored and grateful that Rupert Murdoch has entrusted us with the future of businesses he spent a lifetime building, and we're excited about this extraordinary opportunity to significantly increase our portfolio of well-loved franchises and branded content to greatly enhance our growing direct-to-consumer offerings. The deal will also substantially expand our international reach, allowing us to offer world-class storytelling and innovative distribution platforms to more consumers in key markets around the world."
Fox owners, the Murdoch family, are widely presumed to have sought the sale after assessing the current content landscape, which is at the moment in a period of widespread consolidation. With SVOD providers like Amazon and Netflix investing billions in new content, and giants, like Disney, dominating the playing field, multiple sources report that Murdoch decided that the Fox portfolio was at a peak and the time was right to get out of the content creation game.
In fact, Disney hopes the deal will enhance its own direct-to-consumer streaming offerings with what will now be a controlling stake in SVOD service Hulu. Disney already has plans to expand the streaming presence of ESPN, as well. The popular sports entertainment network will find new distribution channels across platforms including Hulu and new opportunities for production with 21st Century Fox's existing production capabilities.
"We are extremely proud of all that we have built at 21st Century Fox, and I firmly believe that this combination with Disney will unlock even more value for shareholders as the new Disney continues to set the pace in what is an exciting and dynamic industry," says Murdoch, executive chairman, 21st Century Fox. "Furthermore, I'm convinced that this combination, under Bob Iger's leadership, will be one of the greatest companies in the world. I'm grateful and encouraged that Bob has agreed to stay on, and is committed to succeeding with a combined team that is second to none."
Subscribe and receive the latest news from the industry.
Join 62,000+ members. Yes, it's completely free.
You May Also Like
Loading..