Moving a Mountain
Moving a Mountain
Paramount Pictures' restructured licensing division is up and running, with a clear focus on franchise films and the legendary studio's extensive library. Following a three-year stint with Nickelodeon & Viacom

Paramount Pictures' restructured licensing division is up and running, with a clear focus on franchise films and the legendary studio's extensive library.

Following a three-year stint with Nickelodeon & Viacom Consumer Products, Paramount Pictures' licensing division has returned to its silver-screen roots.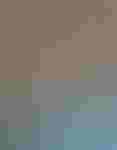 In 2004, the studio—then under different leadership—and its parent company, Viacom, moved Paramount's licensing and merchandising efforts to New York under the auspices of Nickelodeon & Viacom Consumer Products. Following a management shift, Paramount Pictures moved its licensing division back to the studio lot in Hollywood under the Paramount Licensing heading, handling licensing rights worldwide for films distributed by the Paramount Motion Picture Group, including those produced by Paramount Pictures, DreamWorks Pictures, Paramount Vantage, Nickelodeon Movies, and MTV Films.
According to Paramount's president of worldwide marketing, distribution, and home entertainment, Rob Moore, "While Nickelodeon & Viacom Consumer Products has done a great job in significantly expanding both the variety of Paramount properties and our stable of licensing partners, it is clear that bringing the licensing operations back in-house is the most efficient and effective way forward for Paramount to have direct oversight over the exploitation of our properties."
The reformed division will continue to be led by Michael Bartok, who was named executive vice president of licensing in October 2006. "By taking full advantage of our network of international representatives, we will continue to stage multi-pronged licensing campaigns to capitalize on Paramount's portfolio of legendary films and the broad range of upcoming releases," says Bartok, who adds that Paramount Licensing's programs will extend across a broad range of categories, including publishing (novelizations, screenplays, movie companion books, magazines, graphic novels, cover art, trading cards, and souvenir programs), themed restaurants (which includes further growing the Bubba Gump Shrimp Co. restaurant chain, now boasting 24 locations across the U.S.), theme parks and location-based entertainment, live stage plays, film clips (for all commercial uses, including advertising and promotions), and merchandise ranging from all hard and soft goods categories, including toys and games, apparel, accessories, collectibles, stationery, and packaged goods.
Movie Merchandising
"Major franchise films will play a key role in Paramount's strategy moving forward," says Bartok, who admits that "for the past several years, we probably didn't have many of those." But now with The Spiderwick Chronicles slated to hit screens in 2008, both the studio and the licensing division are hopeful they will be able to develop the film into a franchise and build out corresponding merchandising programs.
According to Bartok, "The initial response to this tentpole release has been extremely positive. Licensees are responding to the exceptional art direction and special effects; the film's broad demographic appeal; the fun gadgets, inventions, and magical creatures in the storyline; and the proven success of the book series."
While the book series targets ages 6 to 10, the movie, says Vice President of Licensing Larry McCallister, will have a broader appeal and skew slightly older, but will still remain a film for the entire family. Paramount's preliminary round of licensing deals already are in place, including American Greetings (greeting cards, party supplies, wrapping paper, stickers, and ornaments); DecoPac Inc. (cake decorating kits with plastic, die-cast, or candle collectible figures); Edibas S.A. (stickers and sticker sets in Europe); MeadWestvaco (all calendar formats for 2008 and 2009); Simon & Schuster Publishing (five Simon Scribbles coloring and activity books, reissues of the original five novels with special covers, and six Simon Spotlight titles); and University Games (games and puzzles in all formats). Toy and apparel deals will be announced in the near future, says Bartok.
For the most part, the consumer products program will target mass merchants, which is quite the opposite of the specialty-driven program McCallister says will be developed around November 2007's Beowulf. Those already on board include Chronicle Books (The Art of Beowulf hardcover coffee-table book), Diamond Select (action figures, prop replicas, resin busts), Fantasy Flight Games (board games), HarperCollins (novelization), IDW (comic miniseries and trade paperback), MeadWestvaco (calendars), and McFarlane Toys (collectible action figures and 3-D wall relief). The studio also is currently developing major video games for both Spiderwick and Beowulf.
Also skewing toward the specialty market is DreamWorks' 2008 Sweeney Todd release, for which Paramount is handling the licensing program.
"Going forward," says Bartok, "our goal is obviously to get the rights to as many properties as possible, but even those films for which we don't control the rights are incredibly important, because there's now a perception in the marketplace that Paramount is ready to release major titles."
What's Old Is New
"While Paramount's film library, which includes titles from iconic gangster epic The Godfather to the 1980s teen classic Pretty in Pink, received a certain amount of attention in the past, I think that prior studio management may not have been as interested in structuring licensing programs around these properties," says Bartok. "In terms of my tenure with the company, I've seen the evolution of this fantastic library and have an enormous amount of respect for it. I also realize that we're sitting on something that has the ability to get out into the market in a big way."
That said, in celebration of The Godfather's 35th anniversary this year, Paramount is currently licensing the entire trilogy. Says Bartok: "The Godfather already has a proven track record for longevity in the marketplace and the current DVD trilogy is one of the best movie franchises of all time. The iconic style and mood of the film appeals to fans across a wide spectrum of product categories, including apparel, accessories, toys, publishing, collectibles, gifts, and stationery."
As part of Paramount's strategy to further exploit its stellar library lineup, Pollard Banknote Ltd. nabbed the rights to offer It's A Wonderful Life lottery tickets to 21 state lotteries in the U.S. and five Canadian provinces. First established in 1907, Pollard has since grown to become one of the world's premier gaming services companies, supplying scratch and pull-tab tickets, instant ticket vending machines, and bingo supplies. For the licensee's It's A Wonderful Life tickets, Pollard will feature four different designs, which are currently being tested in focus groups and presented to the states and provinces. Thus far, the property has been extremely well received, with focus-group participants noting a strong emotional connection to the film.
According to Pollard Director of Licensing Products Sina Aiello, "The manufacturing lead time and lottery launch time is approximately six months out, so the states and provinces are just now starting to plan their fall/winter 2007 launches." In the case of It's A Wonderful Life, she adds, "the film falls into the nostalgic and holiday categories, both of which have always been strong sectors in the lottery world."
Pollard also acquired the rights from the estates of the stars of the movie, Jimmy Stewart and Donna Reed, allowing the company a great deal of flexibility. "Of the four It's A Wonderful Life design concepts," says Aiello, "a lottery will typically pick one, but may tweak it so that it works with its players' format. Pollard will then adapt the approved artwork for each marketplace and lottery ticket format."
Building Blocks
Beyond franchise films and classic properties, Paramount Licensing also plans to "develop a much closer relationship with the home entertainment group," says Bartok, who admits that in the past, there wasn't much coordination or strategy. "Under the old licensing structure, the New York group had its own retail team, but, here it doesn't make sense. Rather, we can leverage the home entertainment's relationship with retailers, and begin to develop our own."
That said, Paramount Licensing recently signed a direct-to-retail deal with Steve & Barry's University Sportswear, the largest and fastest-growing specialty retailer in the U.S., with an average of 1.5 million unique customers each week. Via manufacturer 4004 Inc. University Sportswear (a division of Steve & Barry's), Paramount will roll out a series of T-shirts based on retro properties, including images and logos from Ferris Bueller's Day Off, Anchorman, Old School, Airplane!, Tommy Boy, and Road Trip. Products will be pre-tested in a select group of stores, before the most successful designs are distributed to all Steve & Barry's stores nationwide.
In addition to traditional marketing avenues such as the retailer's Web site and customer database, in-store video screens will promote both the product and the films. "By working directly with the retailer," says Bartok, "marketing angles such as 'Classic Films Month' become much more viable to execute."
Beyond taking advantage of Paramount Home Entertainment's retail contacts, another major coup for the licensing division is its newly established network of 12 to 14 agents in key international territories. For Bartok, who has spent much of his 19-year career at Paramount working on the international side, particularly in global theme park licensing deals, the overseas market represents one of Paramount Licensing's biggest richest opportunities. "Now that we have agents in place on the ground," he says, "the time is right to get Paramount's logo and library out into key territories and build brand awareness."
Subscribe and receive the latest news from the industry Article
Join 62,000+ members. Yes, it's completely free.
You May Also Like
---