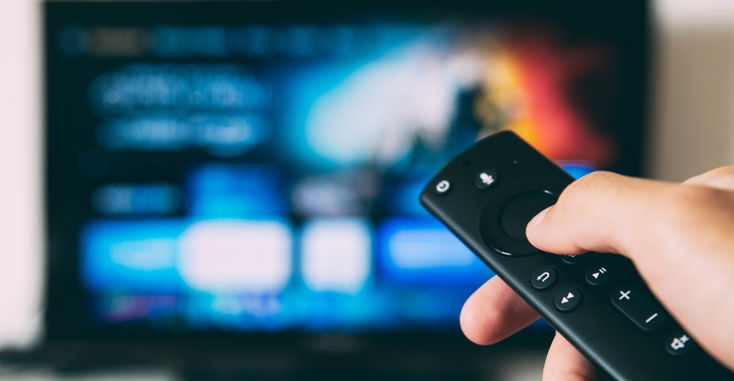 Content Platforms Are Becoming Omni-purpose
Netflix made a huge impact after releasing the interactive episode "Black Mirror: Bandersnatch," and is now looking for an executive to head up the platform's move into subscription video game services (
).  
This would not be Netflix's first foray into video games, following the licensed production of "Stranger Things: The Game," "To All the Boys," and "La Casa De Papal," as well as an ongoing success story surrounding its video game source material with shows like "Castlevania," "The Witcher" and a new raft of "Resident Evil" content. 
The ability to both license in and license out IP to games studios, as well as making titles in-house, is an entirely new market for content platforms. 
Amazon was one of the first players to move into the gaming space, and with new studio acquisitions taking place in 2021 and new IP such as "New World" launching soon, gaming is becoming a new battleground for the streaming wars. 
With Google Stadia
selling its technology (
), and moving away from games, the subscription service of cloud gaming is a nascent and exciting proving ground for content providers.  
Streaming Will Adopt Retail
Social media and retail are getting closer every day. Livestreaming commerce is already popular in China, Facebook recently launched 'Livestream Shopping Fridays', TikTok is alive with influential product reviews and the evolution of the medium is proving exciting for retailers as live fashion shows or AI-enhanced feeds become a more regular talking point (
). 
This new mode of shopping from our phones is a successor to the bygone days of infomercials and shopping channels on terrestrial television. But one of the most exciting conversations surrounds retail's return to our screens via streaming services like Netflix or Amazon Prime.  
TopShop tested a shoppable live stream using time-coded information that allowed viewers to locate the items during a video presentation seamlessly to buy them. With today's technology, programmable moments within our favorite movies, shows or series could allow us to engage with any item seen on screen within seconds, give streaming platforms the chance to build a deeper connection with brands and tap into a new potential audience via ecommerce (source: 
.) 
43 percent of people want a smoother check-out process from e-commerce and 29 percent of people want the shopping experience to be entertaining (source: 
). 
Viewer Influence Will Become a Major Factor in IP
More than 1.5 million recently subscribed to Chess.com in April, marking five years growth in three months when compared to 670,000 new subscribers of January 
. This new interest in the sport follows the launch of the increasingly-popular Netflix series "The Queen's Gambit," which also sent chess set sales sky high at the close of 2020, with eBay reporting 215 percent increases in units sold (
). 
Twitch and YouTube are seeing more engagement with chess streamers and Grandmaster Gary Kasparov even launching his own esports platform. 
This is just one example of how content platforms shape trends. "Stranger Things" used licensing to revive '80s styles through collaboration with brands like
,
,
and more. "The Witcher" landed Andrzej Sapkowski's original novels on the
New York Times
 Best Seller list, which sold out all physical copies after release on Netflix (
). 
Whether it's influencing markets, the cultural zeitgeist or creating new on-ramps for fans to engage with brands on different platforms, streaming is becoming a vital part of a brand's lifecycle and an increasingly important part of our lives. 
Bonus Trend: A Hybrid Future for Theatres
This trend is due for discussion during the upcoming European edition of the Brand & Licensing Innovation Summit (from June 9-11), so we won't give much away, but a definite guiding trend for the future of streaming is the hybrid future of cinema and streaming. 
With lockdowns easing in the U.K., new releases like "Peter Rabbit 2" have shown promising results with a $6.4 million debut (
) but Warner Bros. releasing movies such as "WW84" in both cinema and streaming, to promising results, this is an interesting new normal for the studio landscape. 
Subscribe and receive the latest news from the industry.
Join 62,000+ members. Yes, it's completely free.
You May Also Like
Loading..