Study Examines Parents' Reports on Kids' Online Video Activities
Study Examines Parents' Reports on Kids' Online Video Activities
New survey reveals parents' and kids' content and source preferences.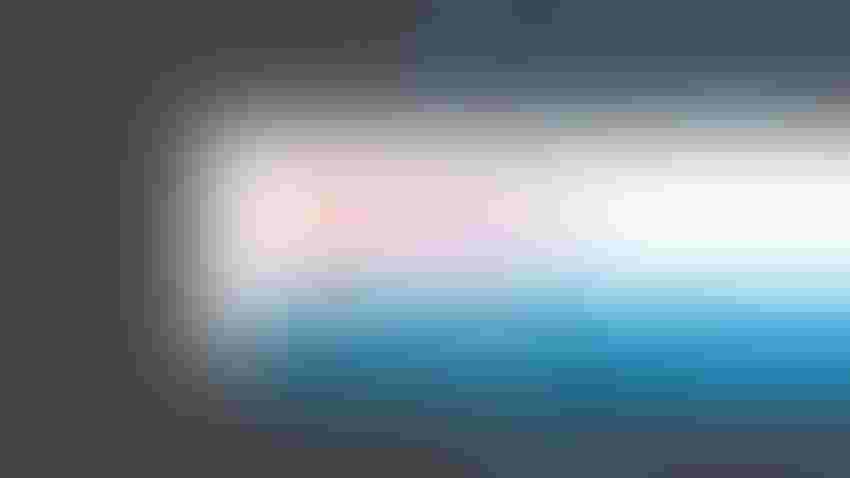 TheSoul Publishing logo.
TheSoul Publishing
Global digital content studio, TheSoul Publishing, reaches more than one billion social followers across a portfolio of media brands and channels including "5-Minute Crafts," "Bright Side," "123 GO!," "Avocado Couple," "La La Life," "Teen-Z," "Baby Zoo," "Slick Slime Sam" and "Polar." The company was also recently one of the sponsors for Brand & Licensing Innovation Summit (B&LIS) North America, a two-day thought leadership conference dedicated to transforming the future of brand licensing. 
In an exclusive with License Global, the company has released the results of a new parents-focused online video content survey, revealing insights into how both parents and kids interact with shorter-form digital content today. Among the key findings: 
80% of parents agree online video content is improving their child's digital skills and familiarity with technology

Watching short-form content is the preferred way to keep children busy while on-the-go

More than half of parents surveyed prefer shorter-form video content over longer-form as the primary way they keep their child entertained
Other findings point to the positive benefits of short-form content, examine when and how often children and parents are tuning in, and what video qualities parents find most important for their kids. The survey also reveals generational and demographic differences among parents and their overall view on digital content geared toward children. 
Online content is helping children develop digital skills and familiarity with technology. Children's overall digital skills and technology familiarity are improving due to watching child-friendly online video content, with 80% of parents agreeing to a positive impact; of that number, 41% agree it has "very much improved." The survey also found educational value (54%) is the No. 1 selected aspect that parents liked about child-friendly online videos, followed by the ability for online videos to "make their child happy" (50%) and videos "keep their child busy so they can complete other things" (39%). 
Short-form content is great for entertainment on the go. Keeping kids entertained outside of the house can be a difficult task. A big majority of survey respondents (85%) would rather their child watch child-friendly online video content than be loud and disruptive while traveling or on the go. Outside of the home, children are more likely to watch online video content during a car ride (66%) than at their grandparents (41%), in a restaurant (29%), on an airplane (28%) or in a hotel (24%). Overall, these findings show that child-friendly content from studios like TheSoul Publishing keeps kids both occupied and engaged when on the go.  
Sanity checks and mental breaks prompt parents to let their kids watch online videos. Modern life can be stressful, and it's increasingly hard to find time to entertain kids at home. The survey found that 41% of parents let their children watch online content because they needed a break for their mental benefit. The survey also found men are 26% more likely than women to let their children watch online content as a reward for good behavior.  
Parents are gravitating toward shorter-form online video content as opposed to long-form television. Over half (51%) of parents say child-friendly online video content (e.g., YouTube kids) is a primary way they keep their children entertained for extended periods. In comparison, only 30% agree they prefer longer-form content such as movies, television shows and streaming services. This proves a clear decline in the popularity of regular television programming.  
Kids watch online content more than their parents watched "the tube." Most parents agree their children spend a lot more time watching online videos than they did watching television, with 60% agreeing their kids watch "more" and 33% saying their kids watch "much more" than they did. The older the parent, the more they agreed with this statement. A staggering 71% of those aged 45-54 agreed their children watch more online content than they watched TV growing up, and 41% in the same age group claimed their children watch "much more" than them.  
Kids are repeatedly watching their favorite online videos. Thirty-eight percent of parents report that if their child discovers a piece of child-friendly online video content they enjoy, the child will re-watch it two to four times over the course of a month. That said, 33% claimed their kids are re-watching their favorite online videos five to ten more times over a month. This further solidifies the popularity of on-demand online video content, as traditional TV does not offer this capability.
The finding correlates with a License Global interview Ben Roberts, content director (EMEA), License Global, had with Michael Boccacino, director, content partnerships, TheSoul Publishing, in August, where Boccacino touched on content preferences of younger viewers. Parents, especially those of the Gen Z demographic, are spending time watching online content with their children. The survey found that 42% of parents shared that they watch kids-focused online content with their kids for 30 minutes or more each day. Gen Z parents are dedicating more time to watching content, with 58% of respondents aged 16-24 stating they watch with their children for over 30 minutes a day, whereas only 36% of those aged 36-44 shared that they watched for this amount of time. Most parents are also taking time to evaluate the content their children consume, with only 1% claiming they don't evaluate video content for their kids.  
"As a leading content studio, these findings signal that short-form children's content is no longer seen as a distraction or just pure entertainment for kids," says Victor Potrel, vice president, platform partnerships, TheSoul Publishing. "Parents are taking an active role in not only tuning into online content with their kids, but evaluating the benefits, and allowing their little ones to watch their favorite moments over and over. At TheSoul Publishing our goal is to delight viewers from all ages, including creating content that sits at the nexus of what parents want. Whether it's at-home family projects, cheerful songs or 'edutaining' stories, we're finding that parents of every generation are preferring the variety and accessibility of online videos over traditional television."  
The survey was conducted by Censuswide in October 2022 and includes responses from 1,000 parents in the U.S. with children under the age of 10.  
Subscribe and receive the latest news from the industry Article
Join 62,000+ members. Yes, it's completely free.
You May Also Like
---