Is the Streaming Bubble About to Burst?
Is the Streaming Bubble About to Burst?
As services crack down on sharing and raise prices, will consumers stay or go?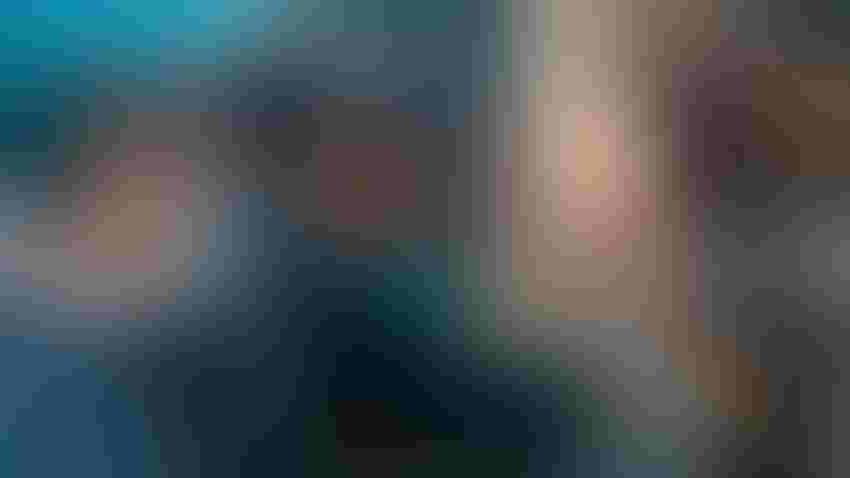 Friends gathered to watch streaming TV
demaerre, iStock / Getty Images Plus
Over the past several years, streaming services have seen a surge in popularity ­– 78% of U.S. households have at least a Netflix, Amazon Prime or Hulu subscription, compared with 69% in 2018, and 52% in 2015, according to research by media consultancy firm, Leichtman Research Group. Of those, Netflix continues to maintain the top spot. A survey from Statista in September 2022 found that the share of U.S. households subscribing to Netflix was 78%, making it the country's most popular video streaming platform. Second was Amazon Prime Video, with 72% of respondents stating they subscribe to the service.
Obviously, during the pandemic, streaming subscriptions soared. What else would consumers do besides binge-watch "Schitt's Creek" and bake bread? But the pandemic is fading into memory, inflation is still a concern and there's been a definite slowdown in subscriptions across the various services.
To combat these subsequent losses, Netflix raised its prices in 2022 and, in May, began a U.S. crackdown on password sharing. The streaming service alerted members about its new sharing policy, noting that Netflix accounts are only to be shared within one household. According to Nerdist, Netflix's efforts to curb the password-sharing practice appear to have paid off. In Q2 of 2023, Netflix added 5.89 million new paid subscribers, which it attributes to its password-sharing crackdown. The lion's share of Netflix's efforts occurred during this time. Tech Hive surmised that the Netflix password-sharing crackdown is working so well that the streamer won't be raising prices again anytime soon.
That's not the case for other streaming services. Disney has announced plans for hefty price hikes for its Disney+ and Hulu premium plans, following Netflix's earlier price increase and similar moves by Peacock and Paramount+.
According to CNBC, commercial-free Disney+ will cost $13.99 per month, a 27% increase, beginning Oct. 12. Disney+ with ads will remain $7.99 per month. Disney will also expand its ad-tier offering to select markets in Europe and Canada starting Nov. 1.
Disney is increasing the price of Hulu without ads to $17.99 per month, a 20% price hike. Hulu with ads will also stay the same price, at $7.99 per month. For comparison, Netflix's standard plan without commercials is $15.49 per month. Warner Bros. Discovery's Max is $15.99 per month.
Will Streaming Service Fee Hikes Fly with Subscribers?
These price hikes might not be an issue if it weren't for the residual concerns over inflation. According to The Conference Board's July survey, U.S. consumer confidence improved again in July. However, consumers are still wary, and many plan to tighten their belts.
"The proportion of consumers saying recession is 'somewhat' or 'very likely' to occur ticked up in July," says Dana Peterson, chief economist, The Conference Board. "In our periodic survey of services, consumers continued to report intentions to spend less on discretionary services – including travel, recreation and gambling – going forward. By contrast, they anticipate spending more in the months ahead on necessary services like health care, as well as cheaper services like streaming from home."
However, a new survey from Hub indicates many consumers are now either at or near their maximum number of TV sources and are not actively looking to spend more money on video entertainment.
"The video ecosystem is clearly at an inflection point," says Mark Loughney, senior consultant, Hub. "Gone are the days when providers could reliably count on revenue growth from new subscribers. This leads to a quandary: how to deliver the volume of content necessary to keep subscribers loyal, while at the same time controlling production costs. Reconciling this dilemma will be the key to long-term success in the video marketplace."
Over one in five U.S. adults canceled a streaming video service within the past three months, according to a report from DIRECTV in partnership with consumer insights platform, Suzy. The top reported reason for canceling a service was not being able to justify the cost based on the time the consumer spent with the service; 50% of consumers said they would resubscribe to a canceled service if the price were decreased or if they were offered a promotion.
"Today's consumers are seeking affordable entertainment options, especially since so many opt into introductory rates and offers," notes the report. "Consumers want affordable options in addition to new and engaging content."
It's yet to be seen if consumers are reaching a saturation point regarding streaming services. In a recent survey by FinanceBuzz, when asked to compare their subscriptions from last year to this year, 24% of households said they pay for three or more streaming services now, and 21% are paying for two additional streaming services.
The Streaming Licensing Outlook
There's an inexorable link between streaming content and licensed consumer products. We've seen it with everything from "Stranger Things" to "The Mandalorian." A hot streaming commodity naturally lends itself to high-demand related merch, including apparel, plush, toys, collectibles and more.
The jury remains out on possible subscriber attrition due to loss/delays of new streaming content due to the ongoing SAG-AFTRA and Hollywood writer's strikes. Will the lost immediacy of viewership translate to a chilling of fan merchandise revenues? Marketers are likely not thrilled at the prospect. Fans of popular series might take a cost-saving hiatus until their favorite shows return and their enthusiasm is reenergized.
Subscribe and receive the latest news from the industry Article
Join 62,000+ members. Yes, it's completely free.
You May Also Like
---