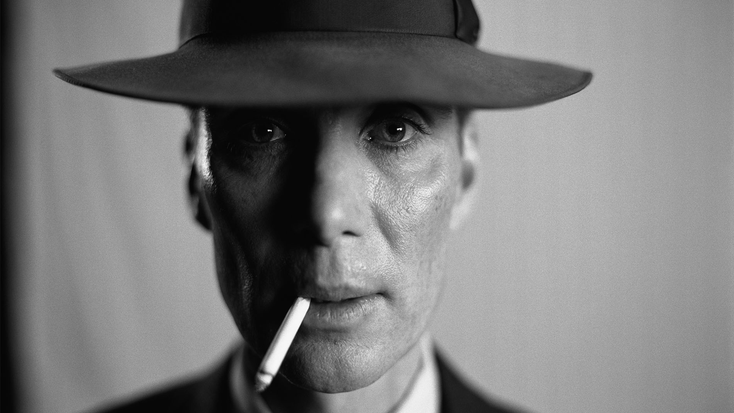 Cillian Murphy in "Oppenheimer."
Universal Pictures
The SAG-AFTRA (The Screen Actors Guild – American Federation of Television and Radio Artists ) board have voted to proceed with the Actors Guild's first TV and film strike since 1980. Negotiations between SAG-AFTRA and the Alliance of Motion Picture and Television Producers broke off on Wednesday. They join the Hollywood writers (the Writers Guild of America), who have been on strike since May. The last time both the writers and actors went on strike was in 1960. To put that in perspective, Ronald Reagan was president of the Screen Actors Guild the last time this happened. 
"The gravity of this move is not lost on me, or our negotiating committee, or our board members who have voted unanimously to proceed with a strike," said Fran Drescher, president, SAG-AFTRA in a press statement. "It's a very serious thing that impacts thousands, if not millions of people all across this country and around the world. Not only members of this union, but people who work in other industries that service the people that work in this industry. And so, it came with great sadness that we came to this crossroads, but we had no choice." 
What
does this strike mean exactly? An actor's strike means all scripted union shoots shut down. A walkout by actors would stop all film and scripted television show production in the U.S., except for independent productions not covered by labor contracts with unions. The strike also bars actors from promoting their projects. This happened almost immediately as
that the cast of "Oppenheimer," including Cillian Murphy, Emily Blunt, Florence Pugh and Matt Damon, walked out of the London premiere. 
While movies like "Oppenheimer" and the highly anticipated "
" will not be affected, depending on how long the strike last, expect delays or even cancellations of film releases further down the road. The writers' strike has already significantly affected both films and streaming shows. We've already seen changes to License Global's April feature on
upcoming big box office movies
. Screenrant reported last month that several Disney movie releases would be pushed back, including James Cameron's remaining Avatar sequels and several Marvel and Star Wars projects. Other studios have announced similar delays. NBC reported that production for several top TV shows had been impacted by the writers' strike, including "Hacks," "Yellowjackets" and "The Handmaid's Tale." Expect these lists to grow if either or both strikes drag on. (The longest of these strikes was in 1988 when the WGA struck for 22 weeks.) And delays and cancellations will naturally have an adverse effect on licensed consumer products. As many of these deals are made well in advance of release dates, licensed products may be sitting idly in warehouses like wallflowers waiting for the dance to start.  
If the strikes drag on, streaming services might get a bump just because audiences will start to scavenge for content to consume. Viewers may become news junkies as news programs will continue as usual because a different union covers their writers. And reality TV fans will be safe because unscripted reality shows such as "Big Brother" and "The Bachelor" are also unaffected by strikes. 
Read more about:
Subscribe and receive the latest news from the industry.
Join 62,000+ members. Yes, it's completely free.
You May Also Like
Loading..