Excellence in Retail
Excellence in Retail
A License of Convenience 7-Eleven is growing more adept at using dramatic and innovative merchandising strategies that tie into many of the brands creating buzz in the entertainment and licensing industries—from Wolverine

A License of Convenience
7-Eleven is growing more adept at using dramatic and innovative merchandising strategies that tie into many of the brands creating buzz in the entertainment and licensing industries—from Wolverine movie promotions placed in store windows to turning 11 stores into Kwik-E-Marts in a nod to The Simpsons.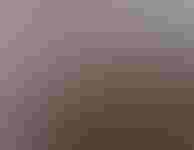 The retailer, which operates about 5,700 stores in the United States, coordinated with FreshWorks, its advertising agency and partner, for the award-winning Simpsons Movie promotion, and for its recent X-Men effort.
"Movie promotions at 7-Eleven stores typically have been tied to 7-Eleven's cold proprietary beverages," says Margaret Chabris, a spokeswoman for the company, "but, this year for the first time, X-Men Origins: Wolverine makes the leap to hot beverages. X-Treme Energy Cappuccino and a refillable stainless steel coffee mug sporting Wolverine's trademark triple-claw slash mark will be offered in 7-Eleven stores. Infused with taurine, a 12-ounce serving of X-Treme Energy Cappuccino contains the same amount of caffeine as an 8-ounce can of Red Bull."
Of course, the Slurpee machine has been central to 7-Eleven movie promotions. New hot drinks aside, the tradition continues with X-Men movie graphics—particularly conspicuous on cups—set to catch the attention of customers, along with storefront banners announcing a new movie-related flavor, Mutant Berry Slurpee. And the fun doesn't end at the store. "Part of the entertainment appears on the www.slurpee.com homepage, featuring the Mutant Berry Slurpee flavor, collectible X-Men Origins: Wolverine cups and straws, as well as a link to watch the movie trailer," Chabris said.
Priced at $1.69, each X-Men collectible Slurpee straw comes with a removable figure and its display base. Blob, a gargantuan X-Men, is seen in the movie with a Slurpee beverage colossally bigger than any size found in stores. His likeness, Slurpee drink in hand, occupies one of the X-Men character straws. Wolverine, Sabretooth and Gambit round out the line.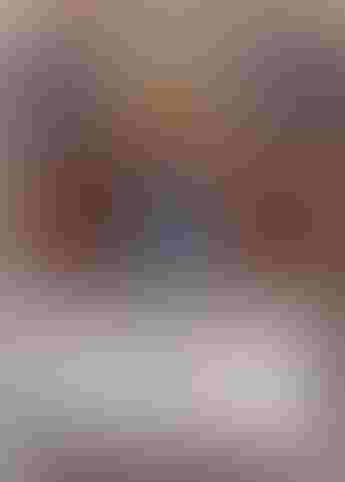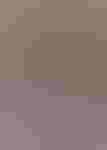 Relative to gaming, 7-Eleven also is involved in a non-beverage tie-in the company hopes will boost its relevance to young people. "Wolverine is featured in the X-Men Origins: Wolverine video game, which will be released May 1, the same day the movie premieres in theaters. Retailing for $59.99, the Xbox 360 and PS3 versions of the video game can be pre-booked at participating 7-Eleven stores with a $5 deposit," Chabris notes.
In another initiative tied to a gaming and entertainment brand, 7-Eleven began selling Chaotic trading cards in March 2009. Each card is printed with its own alphanumeric code that enables players to upload their personal card collection onto www.chaoticgame.com and participate in an online interactive game. Providing an extra boost, the game is tied to an animated television series, as well.
Consumers purchase cards as 52-card starter packs or 11-card booster packs as new scenarios are introduced and the plot of the "Chaotic" television series progresses. The most recent card series was released as a booster pack under the title Chaotic: M'arrillian Invasion: Rise of the Oligarch and represents the first time Chaotic product was offered in the convenience store channel.
The deal with 7-Eleven was critical to fulfilling Chaotic's strategy says Carlin West, executive vice president of new business acquisitions for 4Kids Entertainment. The cards launched in October 2007, first hitting hobby and comic shops to build a following among strategy game fans. Later, they rolled into FYE and GameStop to capture sales from the video gamer community, finally landing at Target, Walmart and Best Buy to expand continuity and gift purchasing. Recently, the Chaotic Web site signed up 1.25 million registered users while logging 3.5 million unique visitors and more than 50 million card uploads.


To continue building the brand, 4Kids knew convenience stores were ideal contact points with 8- to 14-year-old boys, the target consumers. Having the cards available at neighborhood convenience stores puts them in physical and financial reach of a demographic that isn't old enough to drive but has increasing freedom as it gets older.
"The thing the convenience stores bring to the retail part is convenience," says West. "As your brand gets more exposure, you want to be everywhere there are kids. Chaotic is not a single purchase, it is a multiple purchase. We keep adding decks and boosters. Kids might not get out to Target, and, if they can't and they're out of our latest booster, they can go to 7-Eleven."
Adding Chaotic to its trading cards assortment provided 7-Eleven with a product that already was proving attractive to potential customers the company wanted to reach, says Terry McGill, 7-Eleven's category manager for toys, "and was relevant to activities that are becoming more popular with them today, [such as] online interaction."
Chaotic helped 7-Eleven build its appeal and presentation to younger consumers. "We are working on initiatives that target young customers, and this product is a good fit. We want to have an assortment that appeals to kids, tweens and teens," McGill says.
And 7-Eleven intends to make sure Chaotic fans know it is a destination they can rely on when they want new cards fast. "Future plans call for 7-Eleven to be listed on the Chaotic Web site as a location where the cards can be purchased," McGill says.
Beatles, Bloomies Share Their "Love"
After 45 years, The Beatles' recent debut at Bloomingdale's had customers stopping in their tracks during the past winter as the windows of the department store chain's flagship location on Lexington Avenue in New York City were decorated with nostalgia and new apparel products featuring the Fab Four.
The exclusive designer assortment of men's apparel and accessories, which was inspired by the hit show The Beatles LOVE by Cirque du Soleil, was featured chainwide in the company's 40 stores.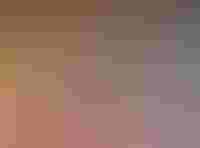 The products were developed in partnership with Signature Networks, Apple Corporation's North American agent, and with The Beatles LOVE by Cirque du Soleil, the current production at The Mirage in Las Vegas, which celebrates the musical legacy of The Beatles.
Among the designers and manufacturers to be featured are Marc by Marc Jacobs, Katharine Hamnett, Psycho Bunny, John Varvatos for Converse, Hickey, Trunk and Theory.
"The Beatles' historic influence on music, fashion and culture is as strong today as it was four decades ago," says David Fisher, executive vice president, general merchandise manager for Bloomingdale's Men's Store. "This collection took the product to an entirely new level of design and sophistication. The collaboration with Apple and Cirque du Soleil allowed us to use new resources, images and graphics to build an entirely fresh assortment of collectible product."
Hot Topic's Romance with Twilight
The phenomenon of the teenage vampire romance story, Twilight, was not only a box office smash, but also a key contributor to the double-digit profits of specialty retailer Hot Topic during its fiscal 2008 fourth quarter, in which profits increased 19 percent. And the sales momentum has continued through March as Hot Topic's same-store sales increased 7.1 percent.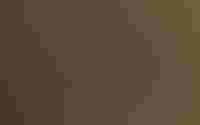 And like The Beatles' window merchandising display attracted customers at Bloomingdale's, young women have certainly been drawn to Hot Topic's window display as the retailer promoted its exclusive merchandise collection from the blockbuster movie produced by Summit Entertainment and based on the novel by Stephenie Meyer. Boutique Los Angeles-based brand licensing agency Striker Entertainment represents Summit.
The Twilight collection at Hot Topic now boasts more than 100 products, tanks and T-shirts, jewelry and various gift items, and the 681-store chain has established itself as the destination for the property's merchandise. Numerous new products are being developed, including action figures based on the film's star characters.
The March 21 release of the Twilight DVD also helped to drive merchandise sales at Hot Topic.
Considering the huge success of the property, the popularity of Twilight is likely to continue as the next movie, New Moon, is scheduled to release Nov. 20 with its stars returning in the roles of Edward and Bella.
The first movie, produced with a budget of less than $40 million, grossed over $380 million worldwide in box office sales through April 23, and the DVD has generated $128 million in U.S. sales.
Furthermore, book sales continue to be strong with more than 40 million copies in the four-novel series, published by Little, Brown, already sold.
Marvel's Super Push at Old Navy, Pottery Barn
Marvel is looking to extend its Super Hero franchise to new channels of distribution and to position itself as a lifestyle brand. To that end, Marvel has rolled out a new licensing program at Old Navy and is building on its success at Pottery Barn.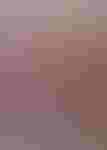 Marvel was one of the first brands to launch product several months ago in a dedicated licensed section in Old Navy. Product rolled out in stores in February, primarily in the toddler and boys' T-shirt area. "We are going to continue to work with Old Navy over the next year on many different programs that involve everything from new categories but also an exploratory into how we both create a statement for the female," says Paul Gitter, president of consumer products North America at Marvel. "With Old Navy, it will be more than just a SKU here, a SKU there. It will evolve over the coming year as a fully integrated marketing program that really helps to platform Marvel in a way that is unique relative to some of the other programs we've put out in the marketplace."
Marvel believes it has identified a new channel of distribution that will complement its business in the mass market, generate a new revenue stream and offer a new, hipper platform for its different properties.
Gitter is considering marketing programs that may involve gifts with purchases, comic books and other promotional overlays. The Old Navy offering includes characters such as Iron Man, Spider-Man and Wolverine.
And while Marvel's direct-to-retail deal with Old Navy is relatively new, its partnership with Pottery Barn Kids built up a great deal of momentum in 2008.
The program started in holiday 2007 on a limited basis and expanded into full ranges in softlines and décor.
"The challenge was really to understand the Pottery Barn brand, understand the Pottery Barn customer and make sure we were offering them an interpretation of Spider-Man that made sense for them," says Gitter.
According to Gitter, Marvel is planning more DTR deals, and, indeed at press time, announced plans to roll out product to Walgreens. Those new deals will be outside the traditional retail channels, he notes, possibly in retailers in the sporting goods, furniture and jewelry area for 2010.
"DTR is a strategy to help us win new distribution in new retail channels. We're not looking to cut out the manufacturer, just to make a few pennies more. We are really using it as a way to bring us in to some of these new retailers," says Gitter.
MTV Debuts Urban Line at Zara
Nickelodeon and Viacom Consumer Products and international fashion retailer Zara partnered on a range of urban-inspired menswear called Streetmuse by MTV in a direct-to-retail deal that runs until March 2010.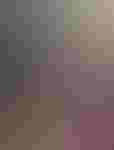 The fast-turnaround deal saw the initial range of T-shirts and a hoodie launched in-store at the beginning of March this year, just a few months after the initial approach to the business.
The first range quickly went to repeats, and the second collection, a range of four summer T-shirts, hits store in May.
The scale of the DTR deal is huge. Streetmuse by MTV is sold in more than 1,000 Zara stores in 68 countries across Asia Pacific, Canada, Europe, the Middle East, North Africa and Latin America.
For the launch, two separate shop window displays were created and used in more than 400 locations, including London's Oxford Street, Champs-Elysees in Paris, Berlin's Kurfürstendamm and Corso Buenos Aires in Milan.
For NVCP, the Zara deal is the first for the MTV brand following a strategic review, and the most significant deal ever to have been signed in Europe.
Jean-Philippe Randisi, managing director of Nickelodeon and Viacom Consumer Products International, says: "Until the middle of last year, there was no unity on what an MTV licensing and merchandise program should look like. What changed was that the MTV channel itself developed its business, programs and visuals on a local basis. That gave us a flavor of MTV in different markets, and once we had that we could go forward."
Trudi Hayward, licensing consultant at Nickelodeon and Viacom Consumer Products, EMEA, led the project. She says: "The first two ranges have had very quick turnarounds, but now we are planning for the longer term and are discussing extending the collection. The sell through on the first range has been good—Zara has placed repeat orders which indicates a success for Zara and for us."
Ben 10: Tops at Top-Toy
Turner CN Enterprises has partnered with Denmark's Top-Toy on Ben 10, in what Top-Toy's general merchandising manager Villy Gravengaard describes as "our No. 1 focus for boys this year."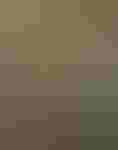 Top-Toy is an unusual business. It is the Scandinavia master franchisee for Toys"R"Us and is owner of the BR Toys high street fascia. In all, it operates 265 stores across Denmark, Norway, Finland, Sweden and Iceland. It also has a small presence in Germany. And it is a wholesaler of branded toys, produces own-label toys in China—it has a team of 70 people in Hong Kong—and is an IP owner, as well.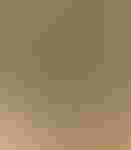 The long-term project—which includes a direct-to-retail deal, a collaboration on creating product, a distribution deal and the opportunity for Top-Toy to source Ben 10 product from across EMEA—kicked off last year. It peaks in the autumn when Top-Toy launches a Ben 10 Flexi Track —Top-Toy's construction track system adapted with the Ben 10 IP—at the same time as new Alien Force product hits.
Gravengaard says: "We've learned over the past year that strong IPs are getting increasingly important. The combination of our private label products with Ben 10 is very exciting. And already, the very creative people at Cartoon Network, our commercial team, and master toy licensee, Bandai, together make a cocktail that has been driving sales of classic Ben 10."
Destination areas are being created in stores, where toys are sold alongside other Ben 10 product categories, which Top-Toy is sourcing inside and outside Scandinavia.
"Toys drive the sales—and Bandai should be given a lot of credit for the product it has created and the service it offers—but people who buy Ben 10 like the possibility to go deeply into the IP, and we've discovered that cross-category thinking works in the Nordic countries," Gravengaard says. And backing from the Cartoon Network channel has supported the business, too. "The network has supported us with a huge marketing package," he says. But the investment from Top-Toy is unprecedented. "We are also investing a huge amount of money into the brand. It is our biggest project in the boys area."
The deal is the biggest of its kind for both businesses. Graham Saltmarsh, Turner CN Enterprises licensing director for the U.K., Nordic countries, Benelux and Israel, worked on it. "We like to be flexible, and with this deal, we are supporting our licensees across EMEA to break into a new market, at the same time as working with the most high-profile toy retailer in Scandinavia."
Saltmarsh describes the deal as a "real partnership" that is a significant deal in terms of value, exposure and status. "When you work with the lead retailer, it means that any product created is guaranteed shelf space and exposure."
Walmart Welcomes Spring with Disney Fairies
Walmart and Disney Consumer Products joined forces this spring in a multifaceted and multicategory merchandising program that featured the Fairies franchise.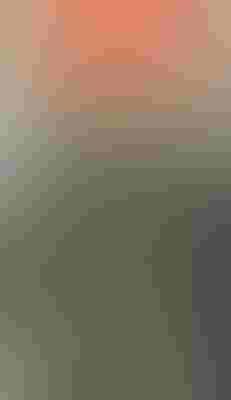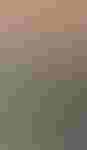 Called "Change the Seasons," the program was targeted to girls 4 to 8 years old and encouraged them to change from winter to spring, which is the premise of the Tinker Bell movie released on DVD last November—the first in a series of four animated films.
The merchandise collection, which featured numerous exclusives to Walmart, focused on core categories—toys, apparel, entertainment, home and stationery—and also included spring-related products, such as gardening, outdoor and natural products.
The program was supported with extensive marketing and promotions, including direct mail with a special "preview event" invitation; pallets, endcaps and signage with Change of Seasons theme; Fairies-brand shop on walmart.com; and Change of Seasons-themed banner ads on walmart.com, entertainment endcap with videos, games and music, as well as Fairies spring-themed gift cards.
According to DCP, the Disney Fairies franchise has grown in three years to an $800 million business in global retail sales.
MLB: Store of its Own
Licensing may not have a league of its own, but at least it has a clubhouse, The Players Clubhouse, which opened April 3 at the New York Mets' new Citi Field stadium.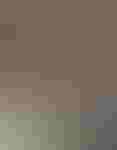 The Players Clubhouse marks the high point in a successful licensing program's evolution, one that began nine years ago when the Major League Baseball Players Association inked a deal with club owners to create and promote products bearing the names of individual players. While jerseys and T-shirts were the initial focus, the program has expanded to include souvenir bats, bobblehead figures and even collectible figures crafted by Todd McFarlane, creator of the comic book Spawn and developer of action figures and other toys.
The original deal quickly generated apparel customized with players' names that got a warm reception from shoppers at club-affiliated and other sporting goods stores, said Judy Heeter, MLB Players Choice director of business affairs and licensing. Players Choice overseas the players association licensing program.
Not long after the program launched, the licensors saw that an opportunity existed if multiple items could be brought together into one merchandising set where fans knew they could pick from products related to their favorite players. So, five years ago, the players association and club owners began to develop boutique merchandising sets for the in-stadium stores that were popping up in new and renovated ballparks. "This past season, we had just under 20 operating in stadiums," Heeter says.
Open on game days, The Players Clubhouse occupies 470 square feet on Citi Field's fifth level amid a gallery of fan services. Licensees featured in the store include VF/Majestic, Nike, Twins, Topps, Upper Deck, WinCraft, Forever Collectibles, PhotoFile and Rawlings.
Marlon Anderson and J.J. Putz of the Mets and Dustin Pedroia and Kevin Youkilis of the Boston Red Sox—all at the stadium for an exhibition game marking Citi Field's big league debut—demonstrated player support for the initiative by helping Heeter cut the ribbon to officially open the store.
"It's great for the players," Putz says, and not only as a generator of royalties—MLBPA is encouraging involvement. In fact, when they visit Philadelphia to play the Phillies in early May, Mets' players will visit Majestic's offices there to help design special jerseys and T-shirts.
Back at the store, upcoming Players Clubhouse promotions include a Todd McFarlane product signing and baseball card game tournaments for kids.
Going forward, the players association and its club licensing partners will consider expanding the store concept. "We have a great relationship with many teams, and if this store turns out to be the success we think and we hope it will, we will bring it up to them," Heeter says."
Ducati Races into Food
The first Ducati Caffe, which officially opened in December in Rome, reflects the popularity and image of the global sports motorcycle brand, as well the trend of brand extension into foodservice and retailing.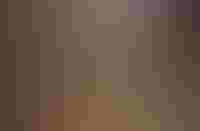 The Ducati Caffe features an 80-seat restaurant with a contemporary sports décor highlighted by various artwork and video of its motorcycles. In addition, an assortment of Ducati merchandise is offered in a retail area.
In addition to Alice, Ducati's partner in the restaurant project, several leading Italian brands have partnered with Ducati Caffe, including: Negroni, Birra Moretti, Campari, Ilva-Saronno, Desmorosso, Champagne Riunart and Segafredo Zanetti.
Puma, an apparel licensing partner, previewed its spring and summer 2009 collections during the grand opening of the restaurant.
The sports motorcycle producer, located in the "Motor Valley" of the Emilia-Romagna region with an estimated $40 million to $50 million in worldwide retail sales of licensed products, has been expanding its licensing program, which now includes 14 categories. Last year, Ducati introduced its own wine, called Desmorosso.
Ducati is considering expansion of the restaurant concept to other cities worldwide.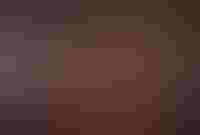 Last year, Automobili Lamborghini opened a restaurant and gelato bar at the Palazzo Hotel in Las Vegas.
Last month, licensor Tommy Bahama opened a restaurant at the new Yankee Stadium, and Major League Baseball opened its first retail store at Citi Field, the new New York Mets stadium.
Fisher-Price Footwear Fits Kmart
Fisher-Price's February launch of footwear at Kmart quickly became a strong platform from which to extend the brand into other categories at the retailer. March saw the introduction of apparel and bedding, and giftables are expected later this year.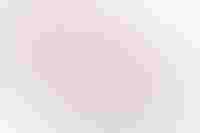 The footwear line offers Buster Brown's FitZone technology, which allows a parent to place the child's foot on the bottom outer sole of the shoe to determine the right size. In-store signage included lifestyle photography and promoted the FitZone technology.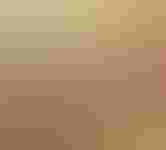 For the apparel line, Fisher-Price will partner with Mayfair and plans to feature some updated graphics from about a dozen iconic properties, such as Corn Popper and Busy Bee, on infant and toddler layettes and playwear. The current collection will grow from about 16 styles to 30 styles in the fall.
"We've really done the heavy lifting together, developing a product line that resonates with customers and offers good value," says Andrew Chi, director of marketing for Fisher-Price consumer products.
The line is being supported with a national print campaign, online promotion and in-store signage. Cross-promotional efforts within stores include pop-up tabs on toy boxes that highlight other Fisher-Price–branded product to "raise awareness, stimulate trial, increase traffic and increase marketbasket," says Chi. Couponing also will help to cross promote categories. For example, shoppers buy $50 in toys and get $10 off a toy purchase.
The Dark Knight's
Euro Tour
It was blanket coverage at retail in the U.K. for Warner Bros. Consumer Products when Batman's The Dark Knight hit stores last summer.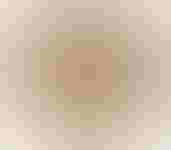 Running from June 2008 until the back-to-school period, the U.K. program became the broadest retail distribution achieved by WBCP in Europe with virtually every retailer and home shopping business joining the program from Marks & Spencer to Topshop and from Argos to River Island.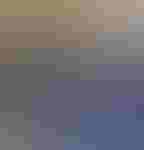 This was no ordinary movie-licensing program, according to Bruno Schwobthaler, senior vice president of sales and business development at WBCP EMEA.
"The Dark Knight licensing program was incredibly successful," he said. "We had 23 targeted retailers on board across EMEA, with 3,500 outlets activated for the rollout. We achieved €50 million ($65.7 million) in retail sales during the retail program."
Leading categories for The Dark Knight were apparel, toys, stationery and accessories, with the highest sales achieved in the U.K. and France.
The key retail partners in mainland Europe were Auchan in France, El Corte Ingles in Spain and Oviesse in Italy.
The program also brought in retailers that WBCP had not worked with before. Schwobthaler says, "New retailers such as French Connection, H&M and Zara embraced the movie property for the first time, and we experienced positive growth in agent markets with new retail accounts, including Kanz in Turkey and Castro in Israel."
The strategy was threefold, Schwobthaler says. First, a strong direct-to-retail element meant that retailers were able to develop exclusive SKUs; second, promotional campaigns—from prize draws to gift-with-purchase promotions—maximized foot traffic and sell through; and finally, consumer demand was driven by the clearly segmented style guide and focus on a limited number of "hero" products. "The Joker poses, for example, were highly successful for the multiple fast-fashion retailers," Schwobthaler says.
He maintains that part of the success of The Dark Knight was the enduring nature of the Batman franchise. "In times of economic uncertainty, maximizing the potential of solid properties that are able to deliver the expected result is fundamental to business success. Batman is one of the rare brands that is able to meet such goals. The point of difference for this program was the incredibly broad range of retailers who supported the CP program."
And that success is being built on for the launch of the next Batman spike: new animation, "Batman Brave and the Bold."
Schwobthaler says: "The Dark Knight campaign reaffirmed the commercial potential of the Batman brand in all its various incarnations, be they movie, classic or comic. It gives us an excellent platform on which to build with the imminent premiere of "Batman Brave and the Bold," which rolls out this spring in the U.K. and during third and fourth quarter in the rest of Europe.
Walmart is Happy Place for SpongeBob
In celebration of the 10th anniversary of SpongeBob SquarePants, Nickelodeon partnered with Walmart to create an exclusive store-within-a-store, featuring an extensive selection of licensed merchandise.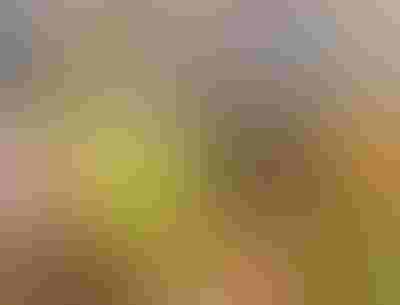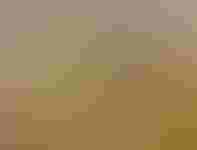 Called the Happy Place, the format debuted in March in Walmart stores nationwide and also on walmart.com. The SpongeBob merchandise assortment included:
apparel and accessories, including T-shirts, backpacks, shoes

a DVD package, distributed by Paramount Home Entertainment, featuring the direct-to-DVD release of SpongeBob vs. The Big One, plus a SpongeBob lunchbox and computer game

a new SpongeBob SquarePants Greatest Hits CD (from Sony Music) with bonus tracks

the THQ SpongeBob cooking-themed video game "Beach Party Cook Off"

plush toys from Jakks Pacific, including "Happy Birthday SpongeBob" and "Bob on Board"

SpongeBob-themed bedding, toys, games, youth electronics, party items and books.
"Ten years of SpongeBob deserves something incredible," says Leigh Anne Brodsky, president of Nickelodeon/Viacom Consumer Products. "With a truly unique in-store experience and new, distinctive product at Walmart, customers feel like they are part of the SpongeBob 10th anniversary celebration."
The Happy Place concept was supported by a TV, print and online media campaign, in-store marketing support and signage, advertising in the Walmart circular, plus a microsite. Content also was featured on Walmart's Web site.
Customers were offered special online access codes for exclusive SpongeBob content, including a virtual SpongeBob, party tips and a behind-the-scenes video of the making of the SpongeBob Walmart commercial.
Jeep Steers Extentions at Babies"R"Us, Meijer
Jeep Consumer Products is finding success using a customized approach to build its licensing muscle. Two of the most successful launches for Jeep branded-product that have driven sales and store traffic are in the juvenile category at Babies"R"Us and a luggage initiative at Meijer.
"Juvenile products and luggage are our key areas where we want to grow the business," says Debra Joester, president and chief executive officer of the Joester Loria Group, the agency that works with Jeep. "Babies"R"Us has consistently been the No. 1 seller of Jeep juvenile product. They carry a number of different SKUs in several categories, including strollers, carriers and diaper bags." Manufacturing partners for the Jeep line include Kolcraft for carriers and HIS for more than 20 SKUs of travel accessories, including such items as supermarket cart covers.
To make a big splash on the newest product launches for 2009, 330 Babies"R"Us stores hosted last month an in-store demonstration of the new Jeep carrier and promoted the event through direct mail, e-mail blasts and in-store signage. The carrier was featured in the Babies"R"Us April catalog along with a 10 percent off coupon, which was mailed to about 1 million prenatal parents. Collections of Jeep juvenile products were displayed near the entrance to the store and at the demonstration site on the day of the event.
The Jeep brand is a good fit for the BRU customer, according to Joester who notes that women make up 50 percent of Jeep drivers and that the No. 1-selling umbrella stroller for Jeep is pink.
Jeep's presence in BRU focuses on a specific category, while its licensing and merchandising efforts at Meijer cross several different categories. In Meijer, Jeep-licensed product is present in luggage, juvenile, pet and, in 2008, camping gear. Manufacturing partners for the lines were Olivet International for luggage, ARP for camping gear and Vo-toys for pet products.
"Meijer is adding collections and is staying very focused on the Jeep brand, bringing in new and refreshed programs rather than cycling through product and then looking for another brand," says Joester.
"At the end of the day, both the retailer and the licensor are looking to drive additional sales. That's the goal, that's job one, and if you do that successfully, you know there will be more partnerships of that kind moving forward," she adds.
Hamleys Goes Cartoon Crazy
Iconic London toy store Hamleys leveraged its relationships with licensors in a series of themed in-store promotions over the spring with its Cartoon Crazy promotion focusing on animated properties.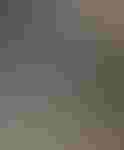 Cartoon Crazy, which debuted on Feb. 26 featured partnerships with Cartoon Network for Ben 10 and Bakugan; HIT Entertainment for Thomas & Friends and Bob the Builder; Nickelodeon for Dora the Explorer, Go, Diego, Go! and Peppa Pig and Chapman Entertainment with Fifi and the Flowertots and Roary the Racing Car. In addition, a character weekend included a host of character appearances, such as Little Princess, Yo Gabba Gabba!, Fireman Sam and Postman Pat.
The promotion gave licensors an opportunity to coordinate their presence in-store with high-profile store windows. Alongside toy product and merchandise categories, screens showed relevant animations and digital gaming.
Nigel Wheatley, group retail operations manager at Hamleys, says: "Cartoon Crazy has been a great success so far. We've had an increase in footfall during a number of character visits—11 characters in total. And giving the brands the opportunity to have space on the ground floor of our large-format stores has had a positive effect on sales. For our customers to have the opportunity to interact with their favorite characters is, in some cases, a once-in-a-lifetime experience."
For HIT Entertainment the Cartoon Crazy event worked well. Victoria Bushell, HIT's international brand manager for Thomas & Friends, says: "Cartoon Crazy was a really innovative retail opportunity that worked well for both Bob the Builder and Thomas & Friends. Over the weekend of the Thomas event, when we had characters on site, 32,000 visitors went to the store, and we had more than 580 entries for a chance to win a family trip to Thomas Land."
The themed promotions also were rolled out to Hamleys' international stores, including at the Dundrum center in Dublin and in Dubai.
Hamleys next promotion is Lights, Camera, Action!, which pays homage to Monsters vs Aliens, Hannah Montana, X-Men Origins, Star Trek, Transformers 2 and Harry Potter.
Animal Planet Evolves at TRU
When Animal Planet wanted to tap the consumer products business, it identified toys as its breakout category and Toys"R"Us as its retail partner.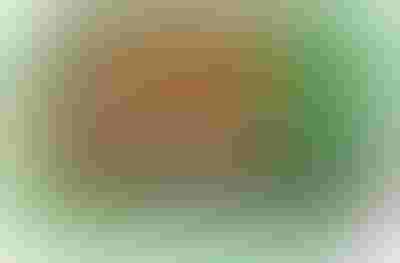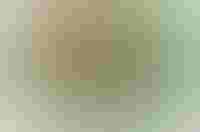 "They were our first licensee with the Animal Planet brand, and we really wanted to create a presence at retail rather than starting out licensee by licensee. We wanted a retail home," says Elizabeth Bakacs, vice president of licensing for Discovery Commerce.
Animal Planet has a dedicated 12 feet of space in every U.S. Toys"R"Us and has a wide variety of toys, from play sets and action figures to radio control and role play, as well as a subset line targeted to preschoolers. In the fall, the brand is expanding into wooden play sets and more role play in the adventure play tent area.
"Over the years, we have learned what works for the Toys"R"Us customer. Their customer is really looking for a good value proposition but also toys that deliver on imagination, education and engagement," says Bakacs.
The relationship has expanded into a number of other categories, including lifestyle, publishing and pets, and reaches not only kids but young adults, as well. For the first time, Animal Planet will be bundling DVDs with toy products.
The entire line is being rebranded this fall to reflect the new Animal Planet brand. "There is a new logo and an entire new line look for the packaging, which really connects it back to the network. There's compelling photography, the entire line has a cohesive color set, and in-store signage really makes a great impact," she says. The new set will have a minimum of 12 feet, plus an endcap.
One of the biggest reasons for the success of the program, according to Bakacs, is "the great reciprocity in terms of marketing and support from the Toys"R"Us team." There is a dedicated Animal Planet landing page on the retailer's site, and there are links from the AnimalPlanet.com site to the Toys "R" Us site.
"The value of the integrated marketing that both teams are able to bring is what makes it a success. I think our brand being a media brand certainly adds value in the way we're able to integrate the Toys"R"Us relationship with our commerce sites, our dot.com sites and across our on-air network as well," says Bakacs.
Subscribe and receive the latest news from the industry Article
Join 62,000+ members. Yes, it's completely free.
You May Also Like
---