Bursting with Pride
Bursting with Pride
Pride takes over to the marketplace.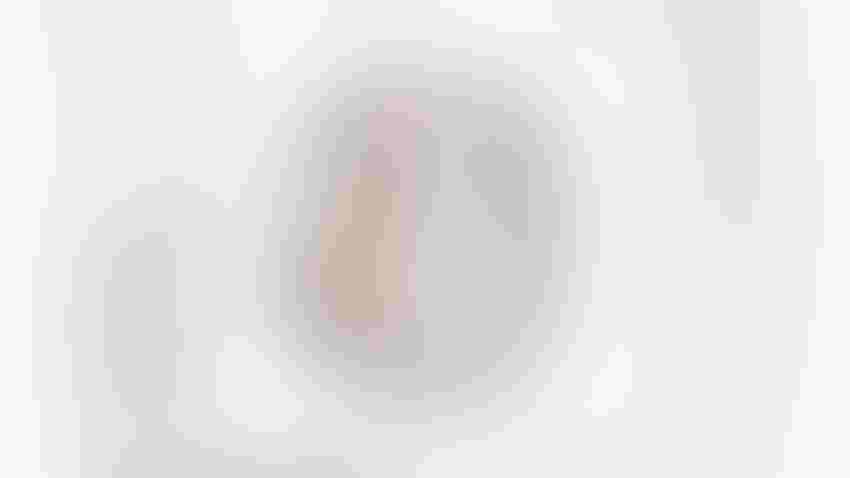 Apple Watch featuring a Pride watch face and band.
Apple
Pride Month has been evolving since President Bill Clinton declared the month of June as Gay and Lesbian Pride Month in 1999. President Barack Obama changed the designation to Lesbian, Gay, Bisexual, Transgender (LGBT) Pride Month and, most recently, President Joe Biden renamed the observance Lesbian, Gay, Bisexual, Transgender and Queer (LGBTQ+) Pride Month. On June 15, President Biden commemorated Pride Month by signing a new executive order that takes a number of steps aimed at shoring up equality for LGBTQ+ Americans (Source: CNN). 
According to the Library of Congress, Pride Month is celebrated in June to commemorate the Stonewall Uprising of 1969 in New York City in response to police oppression. 
With this and other societal-focused events (e.g., Juneteenth, Black History Month, Breast Cancer Awareness Month), there's always a question as to whether retailers are merely using the holidays and dedications to increase sales or if they are true supporters. It's a conundrum License Global touched on last year in a feature on Pride licensing. But perhaps it's better to focus more on the positive idea of shining a light on the issues and less on motive. As Oscar Wilde once said, "There's only one thing in the world worse than being talked about, and that is not being talked about." 
The growing trend in retail and brand support for Pride programs follows an increase in people who identify as LGBTQ+. According to a Gallup poll released in February, the percentage of U.S. adults who self-identify as lesbian, gay, bisexual, transgender or something other than heterosexual has increased to a new high of 7.1%, which is double the percentage from 2012, when Gallup first measured it. Moreover, Gallup has also found that Americans are increasingly more accepting of gays, lesbians and transgender people. 
Every year, it seems like more and more retailers and brands are jumping into the Pride parade through special promotions, merchandise, collaborations and events. Adweek notes that although some brands may only offer support and partnerships during Pride Month, there are many that are making the commitment to Pride a year-long endeavor. Notably, Target did not issued a press release this year acknowledging Pride Month as it engages in year-round Pride promotion, consistently working with and highlighting brands that support LGBTQIA+ organizations. 
Numerous companies have partnered with The Trevor Project, an organization whose aim is to end suicide among lesbian, gay, bisexual, transgender, queer and questioning young people. Here is just a small sampling of some of the partnerships, new and ongoing that are happening this year.  
Food fanciers can support Pride with a variety of drinks and snacks. In partnership with GLAAD, Kellogg's introduced limited-edition Pop-Tarts featuring printed fun frosting art. MOD Pizza is celebrating Pride Month with a limited-edition "Pride Cake." The Cake for Good will support two organizations strengthening the LGBTQ+ community: The Trevor Project and the Victoria Pride Society. For every Pride Cake sold through July 31, or while supplies last, MOD will donate $0.25. Wine enthusiasts can sip some Stella Rosa Wine, which is supporting GLAAD's continuous efforts with a $75,000 donation. 
If you prefer to shop your support, Kohl's celebrates this Pride Month with a new product collection and a $100,000 commitment to The Trevor Project. A true advocate, Kohl's achieved a score of 100% on the Human Rights Campaign Foundation's 2022 Corporate Equality Index (CEI), earning the designation as a Best Place to Work for LGBTQ Equality for the third consecutive year.  
Macy's has had a decade-long partnership with The Trevor Project with a donation campaign in stores and online at Macys.com. Additionally, Macy's is recognizing Pride with exclusive merchandise available at select stores, on Macys.com and its app. Macy's will also bring joy to local community Pride parades in select markets nationwide, highlight LGBTQ-owned brands and host special events at select stores. As The Trevor Project's national Pride partner, Macy's has raised more than $3.3 million in the last three years to help more than 53,000 LGBTQ+ youth in crisis through Trevor's life-saving programming. 
rue21 announced in May its #SayGay Pride 2022 campaign partnering with The Trevor Project. In addition to launching a new gender-neutral clothing assortment and two returning fragrances, rue21 will make a donation to The Trevor Project, which will help expand its free, 24/7 crisis services to serve the more than 1.8 million LGBTQ young people who seriously consider suicide each year in the U.S. Select products feature statements such as "Stay Proud," "Let Me Be Perfectly Queer" and "LGBT Rights Are Human Rights." 
"Every product we offer allows our customer to express their individuality through their own personal style while celebrating our differences," says Cat Morisano, chief merchandising officer, rue21 "At rue21, integrity matters and we own our words and actions, and our Pride collection is our continued commitment to show that all are accepted, respected and welcomed." 
Kate Spade New York is partnering with The Trevor Project for the third year. The company has an online Rainbow Shop featuring a variety of rainbow products with 10% of the profits going to The Trevor Project. 
In addition to launching a new all-gender Pride collection, lifestyle brand, UGG, is supporting The Trevor Project with a $125,000 donation. 
Abercrombie & Fitch has launched its gender-inclusive 2022 Pride collection co-created with The Trevor Project. In support of Pride 2022 and the ongoing partnership, Abercrombie is donating $400,000 to The Trevor Project, regardless of sales. To date, the company has raised over $2.8 million for The Trevor Project (Source: Abercrombie). 
June offers a variety of special products, strategic partnerships and charitable donations to support the LGBTQIA+ community. While many retailers and brands have collaborated or donated to the Trevor Project, others have chosen to partner with other advocacy groups, including GLADD, the Human Rights Campaign (HRC) and The Venture Out Project. 
If consumers want to support Pride initiatives, particularly through product purchases, they can show rainbow pride through shoes, clothing, accessories, wine, food, flowers or even pet products. 
Schwinn, a brand of Pacific Cycle, has announced the launch of its first Pride Artist Series bikes in collaboration with LGBTQ+ artists, Lisa Congdon and Rae Senarighi. The bikes will be auctioned with proceeds and donations going to The Venture Out Project to support its vision of a world where queer, trans and LGBTQ+ youth and adults create community, develop leadership skills and gain confidence through the shared experience of outdoor adventure and physical activity.   
Qurate Retail Group launched a range of Pride Month initiatives across QVC, HSN and Zulily to elevate LGBTQ+-owned businesses and celebrate the history, contributions and achievements of the global LGBTQ+ community. It has also made a $100,000 donation to The Trevor Project.  
In celebration of Pride Month this June, Apple is releasing two new Pride Edition bands with dynamic Pride watch faces in support of the global LGBTQ+ community and equality movement. This year's Pride Edition Sport Loop showcases a color gradient with the word "pride" woven directly into the band. 
If you want to support the LGBTQ+ Community through travel, Hyatt Hotels Corporation announced Hyatt is offering curated Pride-inspired experiences. Hyatt hotels offer countless ways to celebrate Pride at select locations year-round, including memorable experiences at properties across the globe – from roundtable discussions and rooftop parties in Mexico to unique packages and iconic festivities in Amsterdam and beyond. 
Disney is standing firm on pride, despite the backlash it suffered after taking a stand against the "Don't Say Gay" bill legislation in Florida. Disney is selling a slew of pride-themed merchandise in its Disney Pride Collection (previously, Disney's pride collection was called, "Rainbow Disney," and lacked a clear association with Pride Month). All profits from the collection sales through June 30, will go to support LGBTQIA+ youth and families.  
Subscribe and receive the latest news from the industry Article
Join 62,000+ members. Yes, it's completely free.
You May Also Like
---