Spider-Man's Worldwide Web
Spider-Man's Worldwide Web
Before conquering movie screens around the world, Spider-Man 3 set its sights on retail. Back in the spring, it was hard to avoid the onslaught of Spider-Man 3: It seemed that the superhero web slinger was everywhere&#8212

Before conquering movie screens around the world, Spider-Man 3 set its sights on retail.

Back in the spring, it was hard to avoid the onslaught of Spider-Man 3: It seemed that the superhero web slinger was everywhere—from billboards to TV to retail—and as the film's release date neared, an excitement and anticipation had been created to rival that of any movie opening in history. And if you felt like the world had been taken over by Spider-Man frenzy, you weren't far off: as part of Sony Pictures Entertainment's massive marketing strategy, Spider-Man 3 would be opening in 105 countries simultaneously, with an accompanying licensing program hitting retail at the same time.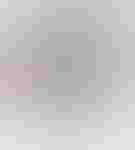 Spider-Man Merchandising LP (SMM) is the limited partnership was formed by Marvel Entertainment Inc. and Sony Pictures Consumer Products Inc. to oversees the licensing and merchandising activities for Spider-Man feature films. To date, Spider-Man 3 has grossed more than $890 million globally—shattering box-office records —and now with the U.S. DVD due Oct. 30, consumers can prepare themselves for another wave of Spider-Mania.
"It took a lot of planning," says Lisa Storms, vice president of international licensing, Sony Pictures Consumer Products. "The implementation of these programs was challenging, but we had terrific collaboration between the retailers, licensees, the local Sony theatrical offices and international agents." All told, there were more than 350 Spider-Man 3 licensees, with a significant number of retail promotional programs worldwide.
"Our goal was to be the first major film of the summer," says Storms. "Being first out of the gate gave us a tremendous advantage, and consumers were ready for Spider-Man 3 merchandise."
Internationally, adds Storms, SMM went after market leaders in key channels and formed partnerships where Spider-Man 3 licensed product was supported with advertising, media, dedicated feature areas, and so on. "We looked at each market and decided how to approach it," she says. In Europe, for instance, sweepstakes and gift-with-purchase programs worked well, while in Asia, the campaigns were often mall-based and character-appearance driven.
"We wanted each retailer to have their own distinguished and unique look," Storms added, noting that Toys 'R' Us signage worldwide mostly utilized the villains in the film, while retailers in specific territories—such as Marks & Spencer and Woolworths in the UK—had "customized programs and a consumer experience that made sense for the territory."
That market-by-market approach also applies to how SMM offered different, exclusive programs to various retailers in the United States. "We had to look at each retailer and see what the best way was to work with them." says Cindy Elfenbein, executive director of retail sales and promotions, Sony Pictures Consumer Products. "Our challenge was to develop a strong retail program for individual retailers, and provide each of them with an individual, yet cohesive look."
Destination: Retail
Wal-Mart, Target, Toys 'R' Us, and Kmart were just some of the retail destinations Spider-Man 3 products could be found. "We carved out exclusive programs for each of our retail partners" says Elfenbein.
Wal-Mart stepped out in a major way beginning with the toy launch on March 24. SMM partnered with with Hasbro, creating in-store excitement by having a Spider-Man costume character make a live photo op appearance in over 600 stores. In the remaining 2,500-plus store locations, a full-size backdrop with life-size Spider-Man and black-suited Spider-Man standees were created. In addition, there was impressive Spider-Man 3 signage in the toy aisle as well as exclusive pallets.
Wal-Mart also utilized insert stuffers, shelf talkers around the toy department, a strong presence on walmart.com, and local radio advertising to create nonstop buzz leading up to the theatrical release on May 4. During this promotional campaign, Wal-Mart integrated Spider-Man 3 into its overall summer 2007 corporate initiative, "Season's Hottest Picks." Utilizing the Seasonal aisle in 2,100 Supercenter locations, Spider-Man 3 merchandise represented 40 percent of in-aisle space and was another destination to find Spider-Man 3 merchandise ranging from food to toys, and even bedding. Setting the bar even higher, Wal-Mart supported the promotion with a four-page dedicated Spider-Man 3 circular, touted a variety of products on walmart.com, and developed a national TV commercial.
A completely separate and unique campaign was created for Target stores. In the "Spin Your Own Webisode" online contest, Target invited aspiring filmmakers, film enthusiasts, and Spider-Man fans to harness their creativity and produce short "webisodes" featuring the Spider-Man character and movie villains. Contestants vied for a chance to have the winning webisodes appear on the Spider-Man 3 DVD bonus disc available exclusively at Target. Fans voted for the top five entries online, and those finalists were flown to Los Angeles to attend the 2007 Los Angeles Film Festival, where their entries were screened. Spider-Man 3 filmakers Sam Raimi, Avi Arad, and Grant Curtis announced the winners at the awards ceremony.
Gearing its campaign to the higher-end Target customer, SMM partnered with the retailer to promote Spider-Man 3 on target.com, Channel Red (Target's in-store TV), direct mail, and in-theater with a custom comic book.
At Toys 'R' Us, an exclusive gift-card program was the point of differentiation. Timed to coincide with the toy launch on March 24, Toys 'R' Us offered a series of three collectible gift cards including a lenticular card. Toys 'R' Us promoted its Spider-Man 3 program with a dedicated front-page circular featuring licensed products, a microsite on toysrus.com, dynamic in-store signage, and prominent front-of-store space, says Elfenbein,
One of the most visible promotions took place at the Toys 'R' Us flagship store in Times Square. "This location is such a great vehicle. We were able to secure the 'Geoffrey-tron' and Scrim as well as 17 TV monitors for 12 weeks prior to the film's release. This created a lot of buzz early on and was a great media outlet for the Spider-Man 3 movie," says Elfenbein. Prime real estate was also secured for a Spider-Man 3 feature shop that ran for 2 months.
Kmart stepped up to bat with yet another unique promotion. "Working with Hasbro and our promotional partners, we developed two exclusive collectible posters. When the posters were put together, they formed a black-suited Spider-Man image" says Elfenbein. Kmart also created additional excitement by holding a Family Fun Night that drove fans to stores. Kmart supported this promotion with 17 feet of incremental space in front-of-store, dynamic in-store signage, circular product placement, in-store radio, register receipts, a monthly newsletter to its loyalty card members, and on the kmart.com Web site.
Resounding Success
In the aftermath of the Spider-Man 3 opening and licensed product campaign, Elfenbein and Storms agree that retailer response was overwhelmingly enthusiastic, both in the United States and globally. "I would say, all in all, retailers were very pleased to have their own distinctive in-store promotional campaigns. Each retailer owned a little bit of Spider-Man 3, allowing them to maximize their sales," says Elfenbein.
"Many of the partners are those we worked with on the previous Spider-Man films," adds Storms. "This time, everything was bigger and better, especially internationally."
That bodes well for the upcoming DVD release, which will involve most of the same partners as the theatrical release. "Working closely with our Home Entertainment group, each retailer will again have a specific program all their own," says Elfenbein. Although agreements were still being finalized at press time, consumers can expect to see Spider-Man 3 Halloween costumes, toys and games for the holidays, and a slew of promotions revolving around the Oct. 30 DVD release.
Subscribe and receive the latest news from the industry Article
Join 62,000+ members. Yes, it's completely free.
You May Also Like
---