The Lure of America
The Lure of America
"I like to be in America" is a line from the popular song "America" by Leonard Bernstein and Stephen Sondheim from "West Side Story," which first opened on Broadway in 1957, and recently won a

"I like to be in America" is a line from the popular song "America" by Leonard Bernstein and Stephen Sondheim from "West Side Story," which first opened on Broadway in 1957, and recently won a Grammy for best musical show album.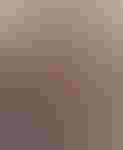 The lure of America, so powerful to the show's young character, Anita, hasn't faded, and everyone will be able to sense it this year in the aisles of the 30th annual Licensing International Expo.
For many European businesses, the North American market is a sort of Holy Grail, offering the potential for a paradigm shift in fortunes and the transformation of a business.
"Everyone wants to be big in America," says Keith Chapman, creative director and founder of Chapman Productions, "because it can take your business swiftly to an entirely different level."
However, making it in America is not so easy to do. There are plenty of examples of European properties that have tried and failed to break into the market. But brand licensing is an inherently optimistic business, and there are many European licensors on the show floor at this year's Licensing International Expo with brands they hope will capture the imagination of U.S. retailers. They must understand the subtleties of the U.S. market, the retail trends and the demands of licensees.
Most of these executives have made careful preparation, acquired market knowledge and set realistic goals. Being here on the ground is the correct first step toward achieving the goal of breaking into the U.S. market.
"You have got to be here personally to understand the retailers and the local trends," says Dolph Zahid, managing director and founder of the Withit brand.
And Ralph Lazar, owner of art brand Last Lemon, believes this so deeply that he is moving his company to California before embarking on its launch stateside.
The reassuringly eccentric British collectible brand, Lunartics, is barely off the drawing board in the U.K., but its first mass-market manifestations are likely to be in North America, thanks to being snapped up by the U.S. agent Creative Brands Group.
The U.S. is the heartland of entrepreneurial endeavors. It is open to new ideas, it is a nation of consumers who understand their responsibility to support commerce—but, most impressively, 100 million people walk through the doors of Walmart stores every week. That is its power to transform.
Meanwhile, in the U.K., there is a fledgling coalition government, the first in 70 years. Coalitions are not new to other mature democracies, but it is a novelty in the U.K., and the parties involved are busy describing the new arrangement in terms of partnership, support, agreement and working together to produce a stable government for the greater good. It is a bit like reading a licensing industry press release!
BrandZ, the Millward Brown Optimor report (see "The World's Top 100 Most Valuable Brands ") that analyzes the value and behavior of the world's top 100 brands, puts this all into a more formal context. The report suggests that the success (and incremental value) of good brands can be attributed to a number of factors, including their ability to communicate and collaborate with their consumers, and their leadership. A visionary leader who understood the brand, the report says, built each of the top 10 most valuable brands. Each is run today either by the same leader, or a successor who embodies the same brand principles.
Brand leadership, new coalitions and hot, promising ideas from European executives, who are all thinking, like Anita, "I like to be in America," are all in Las Vegas looking for that golden opportunity.
Good luck to everyone at Licensing International Expo looking for that first U.S. opportunity!
Subscribe and receive the latest news from the industry Article
Join 62,000+ members. Yes, it's completely free.
You May Also Like
---