A New Year in Fashion
A New Year in Fashion
Accessories are the sweet spot in today's recession-worn fashion apparel market. Although segment sales have eased along with most everything else, accessories are poised to make the quickest comeback, asserts Marshal Cohen, se

Accessories are the sweet spot in today's recession-worn fashion apparel market.
Although segment sales have eased along with most everything else, accessories are poised to make the quickest comeback, asserts Marshal Cohen, senior analyst for market research firm NPD Group. "I say this because accessories are a more affordable way to update one's wardrobe. That is true across other consumer products categories, too, whether it is electronics or automobiles."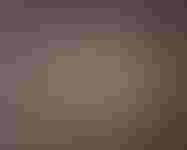 And licensed accessories could be an area that helps ignite overall apparel sales, says Wendy Liebmann, president of WSL Strategic Retail in New York. "The notion that women stop buying accessories is not true. The right item and especially the right license will motivate them. And it is true they might feel less guilty about an accessories than an entire outfit."
The data hasn't begun to show the gains yet, but Cohen is "waiting anxiously" for the numbers to track accessories making a move upward. Some sub-segments are already improving. Belts are up 14 percent from 2008, according to NPD. Small leather goods are up 1 percent and gloves 4 percent. Taking the biggest hit was jewelry at 22 percent.
MAGIC's organizers recognize the importance of accessories in today's apparel business. As part of new advances to the show (see sidebar), accessories are integrated into the ready-to-wear presentation in the same show hall. According to Chris DeMoulin, president of MAGIC International and executive vice president of the Advanstar Fashion Group, the integration helps retailers envision how all of the pieces and trends of the business work together. To further enhance that, MAGIC has moved into footwear with FN Platform.
"We want to give buyers the whole market from head to toe and to see all of the fashion trends by category," says DeMoulin. He adds this helps retailers with multiple sales, especially as more merchants adapt boutique-style presentations in stores.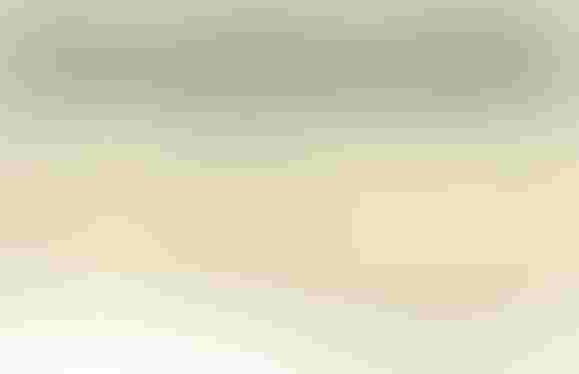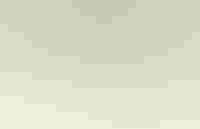 Several major trends cut across the accessories universe for 2010, including more sparkle and shine, less expensive materials, eco-friendly positionings, lifestyle licenses and an editing of selection to target each retailer's specific audience. Most retailers are also hoping to do more with less, cutting inventories to emerge with cleaner sell-throughs.
At Sears, for example, company executives say they've tightened the accessory selection to make room for a larger beauty presentation, yet given it more pizzazz in merchandising to attract shoppers. At Walmart, the new Project Impact program with fewer aisle-cluttering displays, wider aisles and better signage is helping the chain tout its licenses. "The new store layout really helps you see the Miley Cyrus & Max Azria program," says Liebmann. Licenses remain a core for retailers as evidenced by the success of the Carlos Falchi handbag collection for Target.
While retailers experiment with new formats to make shopping easier, suppliers are finding items they hope will stop customers in their tracks. Kenny Horowitz, president of New York-based Daniel M. Friedman, a handbag and belt maker, whose licenses include Betsey Johnson, Steven Madden and a new deal with Elizabeth and James, says consumers are looking for something different in belts. The trends call for sequins, shine, metallic and patent leather for 2010. Belt looks will be wider and there will be more cinches with elastic.
In both belts and handbags, Horowitz says manufacturers are using different materials to offer fair pricing. "We are also seeing a much bigger resurgence in non-leather product because of the price of leather. Leather bags more than $300 have been a tough sell. So we are seeing a big push toward PVC, nylon and non-leather fabrics," notes Horowitz. After a strong run, even handbags suffered under the recession. "This has been the first year in seven years where handbag business has been soft," observes Horowitz. "But it has strengthened in the last two months. Business has gotten better in the fourth quarter, although it has been more promotional. At least they [retailers] are selling merchandise. It has been a tough year."
Believing that the coming year will be better, some companies are broadening offerings. Exhibiting a sign of optimism, Abe Chehebar, chief executive officer of Accessory Network Group, says his company is expanding its accessory division next year. Both its Bebe and Bisou Bisou brands will be launching cold weather collections for department stores in fall 2010.
It is also partnering with Bisou Bisou founder Michele Bohbot on a spring 2010 handbag collection that will be exclusive to JCPenney. Chehebar describes the line as "trend-forward, elegant and flirty."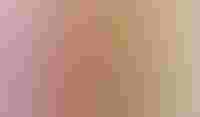 Additionally, he says, "The foldable tote, which can be easily rolled up and put into a larger bag for travel or weekend getaways, is one of the company's best sellers." Otherwise, he adds, "drawstring bucket bags and mini cross bodies adorned with studs, heavy hardware and metal chains in bright and neutral colors will also be a big trend for spring 2010."
Accessories manufacturers are also delving into new ways to help the planet. Handbag trends for spring will be bags and totes made of eco-friendly and recyclable materials, predicts Chehebar.
New York-based FAB/Starpoint, in a deal with environmental firm Terracycle of Trenton, N.J., is launching an accessories collection, including tote bags and backpacks, made from refuse materials such as Capri Sun juice pouches and Starbucks bags. "This material is not recyclable and would sit in a landfill for hundreds of years if not `upcycled' to be made into a usable, functioning product," says Steve Russo, chief executive officer of FAB/Starpoint. "This product is literally made from garbage."
Beyond belts and bags, Steven Spolansky, chief executive officer of Aimee Lynn Accessories in New York, a maker of accessory items for both licensed, including Givenchy, Ellen Tracy and Liz Claiborne, and private label brands, has seen a comeback in hair accessories, too.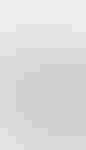 "Holiday sales have been stronger than expected. Everybody had walked into it with doom and gloom," Spolansky adds. Looking ahead, he sees "more glitz coming—and more flashy accessories. They need something that stands out to justify the purchase."
"During recession times, accessories tend to do better than higher-ticket items," remarks Spolansky. "I think overall it was a season where everybody had to go back to core and focus on their strengths, and not take on any additional risk. The key was playing close with inventory. There was no excess."
Lynn Roberts, vice president of marketing for Echo Design Group in New York, says her firm had some nice movers in the fall that were clean sell-through items. "Hot sellers for fall and holiday have been infinity scarf rings, neck warmers and ruffled scarves, ruffled gloves and ruffled umbrellas," Roberts says. "One of our hottest items has been the Echo Touch Glove [priced $30] that allows the wearer to use their iPod or other mobile devices without taking their glove off," says Roberts. "We can't keep them in stock."
For spring, Echo will continue with ruffled looks and infinity rings. "There will also be a whole group of super, oversized scarves in silks, linens and a variety of patterns, with embellishments, studs and grommets. They look like jewelry," says Roberts.
Flowers, the color blue and denim are also big spring themes, she adds.
And, although the hot color for spring might be blue, retailers hope the new styles will help put them in the black.
What's new in fashion
Paramount Licensing and Coca-Cola have launched a co-branded program for It's a Wonderful Life that will continue through 2011, the 125th anniversary year for Coca-Cola and the 65th anniversary year of the film. The campaign features the tagline "Enjoy Coca-Cola – It's A Wonderful Life!" and artwork evokes a vintage feel incorporating the Bailey family and Bedford Falls, with a contemporary overlay that appeals to all consumer demographics. The targeted categories include apparel and accessories, home décor, seasonal, games, social expressions, confectionery, collectibles and publishing.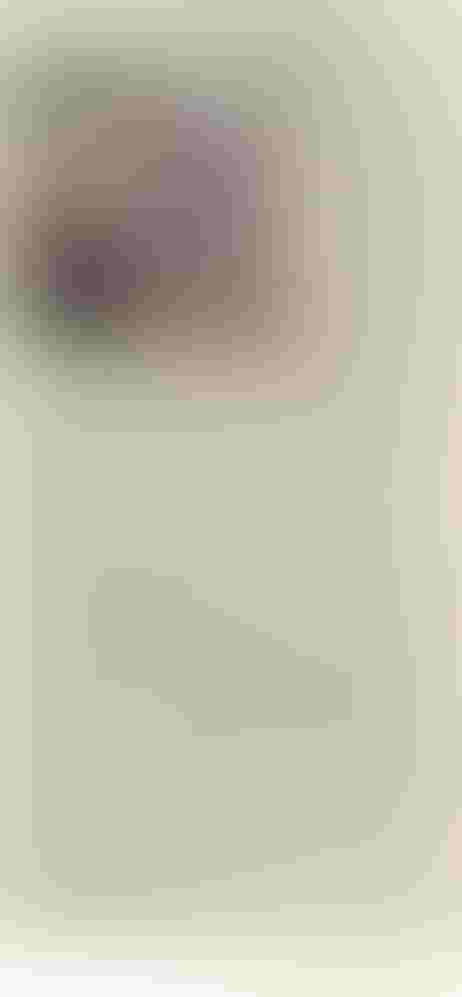 Big Tent Entertainment and Fifth Sun will be rolling out its first T-shirt designs in first quarter 2010 for Domo. The line will feature different styles for juniors, girls, young men and boys and will be available in North America and Canada.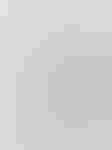 American Greetings Properties is bringing the Care Bears to Japan with its newest addition, Sweet Sakura Bear. Available exclusively in Japan in 2010, the heart-shaped cherry blossom, or sakura, on her belly was inspired by Japan's cherry trees. The property is supported by partners across categories including accessories, high-end fashion and home goods through licensing agents Mindworks in Japan and Medialink throughout the rest of Asia.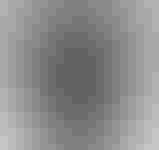 In other AGP news, Madballs continues to expand with Italian agent, Starbright, launching back-to-school merchandise (Accademia Srl), underwear, T-shirts and socks (Calzificio Franzoni Srl).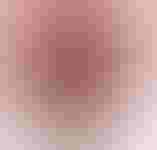 Joy Tashjian Marketing Group has finalized apparel licensing deals for a number of NBC Universal and Syfy Channel shows. Men's and women's T-shirts will be created for "Battlestar Galactica" by Trevco, for "House" by T-Line and for "30 Rock" by Concept One. The products are slated to premiere in retail outlets during 2010.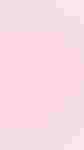 Paranormal Activity from Paramount Pictures and DreamWorks has a number of licensing deals. Changes has produced T-shirts with a SRP of $18 to $20 available now throughout the U.S. at specialty stores and NTD is offering T-shirts and hoodies in specialty stores throughout the U.S. and Canada.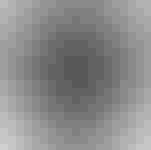 Fashion designer Sue Wong will launch a high-end dress line inspired by Disney's "Alice in Wonderland." Products will launch nationally in February 2010 as a limited-edition collection for spring ranging from $329 to $609. The line will be available at stores such as Bloomingdale's, Lord and Taylor and Macy's, as well as on www.SueWong.com. Stella McCartney is on board to design a limited-edition costume jewelry necklace and bracelet inspired by the film. The necklace will retail for $425, the bracelet for $395.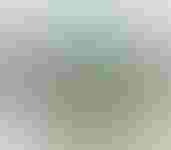 In other Disney news, adidas will produce footwear, apparel and accessories with classic Disney characters.
Five deals have been signed for the Ford Motor Company in apparel, toy, publishing and food. The deals include C-Life for a T-shirt collection being sold exclusively at Old Navy. Other products available include a radio-controlled wall climber, Mustang-branded energy shots in 2010, hot sauce and a book.
Yak Pak has partnered with TerraCycle to create a durable and affordable collection of one-of-a-kind bags and accessories made from recycled billboards. The collection includes messenger bags, backpacks, laptop sleeves and wallets retailing for less than $35.
Christopher Wicks, designer and owner of Rock & Roll Religion, has developed a menswear collection, Designs Inspired by the Art of John Lennon by English Laundry. The official, licensed collection is derived from the artwork and personal style of the influential music icon. A full collection will roll out for spring 2010.
Colors, silhouettes and collar shapes are based on his wardrobe from the '60s and '70s. Elements of Lennon's drawings are incorporated in packaging, hang tags, neck labels and accents. His "Give Peace a Chance" theme is a prominent message and design throughout the collection.
Woven shirts are designed with hand-laundered, textured fabrications and elegant cuts, tees are made with soft, organic cotton and blazers are characterized with clean lines for a sharp, well-cut look from the '60s.
Retail price points range from $30 to $170 for T-shirts and woven shirts with targeted distribution to better department and specialty stores.
Subscribe and receive the latest news from the industry Article
Join 62,000+ members. Yes, it's completely free.
You May Also Like
---