Top 8 Reasons You Should Attend Licensing Expo 2019
Top 8 Reasons You Should Attend Licensing Expo 2019
These top 8 reasons to come to the show can be used as a foundation to get approval to attend from your company or simply inspire you to attend if you are on the fence about heading to Las Vegas, Nev. from Jun. 4-6.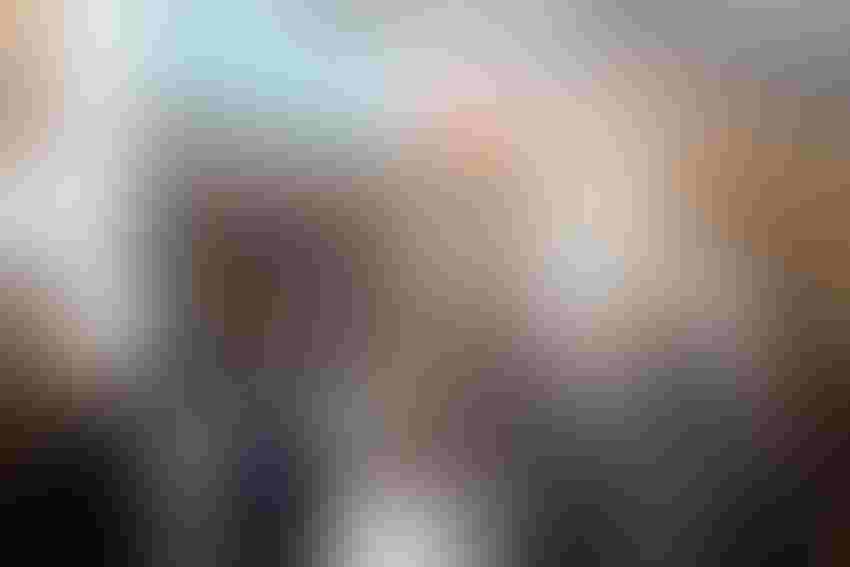 No matter what industry you're in, trade shows are an ideal way to stay on top of an ever-evolving market and develop new business. Licensing Expo, the world's largest licensing trade show, provides a unique window into the future of licensing and offers attendees some of the best networking opportunities of the year.
In the lead up to Licensing Expo 2019, we decided to break down some of the best reasons why the event is an excellent match for licensing professionals. These top 8 reasons to come to the show can be used as a foundation to get approval to attend from your company or simply inspire you to attend if you are on the fence about heading to Las Vegas, Nev. from Jun. 4-6.
Check out the Top 8 reasons why Licensing Expo may be a perfect show for you:
1. Secure rights and partnerships with today's top-trending brands.
Licensing Expo showcases the biggest brands in licensing. Along with the usual players, this year welcomes around 150 new exhibitors, including KAKAO IX, Bradford Licensing (representing Game of Thrones), M&M's Retail and NASCAR, to name a few. Exhibiting brands showcase their properties to potential partners and provide you an opportunity to garner a long-term relationship to build your business.
2. Hear from thought-leaders to identify ways you can succeed in the shifting retail landscape.
Licensing Expo's 2019 official keynote address will be delivered by STORY founder and Macy's brand experience officer Rachel Shechtman, who will discuss retail innovations that address evolving consumer expectations while driving foot traffic. Shechtman will explain how changes in consumers' views on shopping have redefined retail and what retailers need to do to face the challenge head-on.
3. Find out what innovations are looking to make a splash in the consumer goods industry.
Pitch the Brands, a new event taking place at Licensing Expo 2019, provides those new to licensing an opportunity to make a splash in the industry. It gives inventors the chance to present their consumer product directly in front of a live panel of top consumer good and brand executives. The experts will review and provide feedback to participants while giving audience members a first-look at tomorrow's innovations. The inventor with the best product, as judged by the expert panel, will receive a prize package worth $16,000 of InventHelp services.
4. Generate new, quality leads and business development opportunities.
Making connections is a vital aspect of being a licensing professional, and trade shows like Licensing Expo are a great place to add new contacts. From meetings on the show floor to various events, there's no shortage of opportunities to build up your leads pool. Licensing Expo also provides a Matchmaking Service to secure connections before you get to Las Vegas and ensure your time is well spent at the event.
5. Learn how to do your job better and identify what your peers are doing better than you.
A key aspect of trade shows is their educational opportunities. Licensing Expo, especially, provides a launchpad to become an expert in licensing through Licensing U. Organized in collaboration with Licensing International (formerly LIMA), Licensing U's educational seminars provide "basics" programming for industry newcomers, "up close and personal" case studies and training on the latest trends in the licensing industry.
6. Meet with your current and prospective partners all in one convenient place.
Phone calls and emails are great, but meeting partners face-to-face is a must in this social industry. Trade shows like Licensing Expo provide an excellent opportunity to mingle with current partners and meet some new ones.
7. Stay ahead of your competition by seeing upcoming releases in entertainment and emerging trends from today's leading brands.
Industry veterans will tell you it's hard to keep a pulse on what is new and noteworthy. That is why Licensing Expo can be crucial for thought leaders looking to stay two steps ahead of the game. With exhibitors sharing the latest news for 2019 and beyond, the event is a unique destination to stay up-to-date with a constantly changing industry.
8. Take your team for a night out in Las Vegas to build rapport and celebrate their successes.
Trade shows are not just a place to level-up your business, they're also opportunities to celebrate your team's wins and build connections with your colleagues. The licensing industry can be a busy place for just about anyone, so having the chance to catch your breath at an after-event party can be a great way to recharge. For those looking to celebrate their team, this year's official Licensing Expo party is taking place at the newly launched E-Sports Arena at The Luxor.
Ready to sign-up for your passes now? Join the thousands of other retailers, licensees and manufacturers making Licensing Expo their must-attend event of the year. Register now at the Licensing Expo website.
Subscribe and receive the latest news from the industry Article
Join 62,000+ members. Yes, it's completely free.
You May Also Like
---