Licensing for Retail and Creating In-Store Experiences for Consumers
Licensing for Retail and Creating In-Store Experiences for Consumers
Delegates gathered in London for Brand Licensing Europe's inaugural Licensing for Retail Day.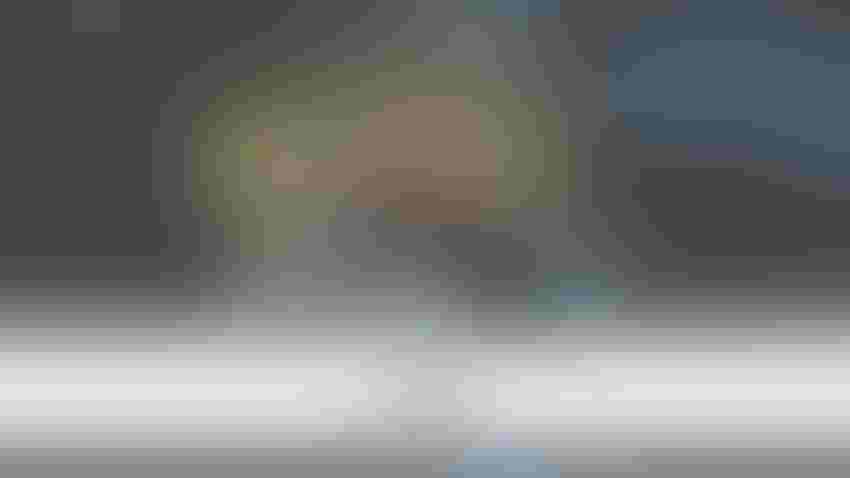 Attendees at Licensing for Retail Day.
Ian Hart
The inaugural Licensing for Retail Day, which took place at Convene, London, welcomed delegates from the world of retail to showcase the massive potential of brand extensions to retailers with the ambition to take their licensing programs to the next level. Retailers were in attendance from the likes of Aldi, Ann Summers, George at Asda, Claire's, DFS Furniture, FatFace, John Lewis, Marks & Spencer, Moonpig, Morrisons, New Look, Sainsbury's, Tesco, Home Bargains, HMV, TruffleShuffle, Iceland, Selfridges, Vanilla Underground and more.
Following a welcome address from Laura Freedman-Dagg, head, retail, Global Licensing Group and Steve Manners, U.K. managing director, head of global marketing, Licensing International, Ben Roberts, EMEA content director, License Global, took to the stage to provide a brand licensing State of the Nation, an outlook on what licensing is and what it means to the retail buyer.   
Roberts then discussed some of the key retail trends we are seeing in the licensing space now, from Location-Based Experiences (LBE) to toys and fashion and nostalgia brands and why each is pertinent to retail. 
"LBE has now spanned across the global consumer base, driving footfall and generating buzz through pop-ups, opening products to new markets, building a new era of brand and consumer relationships," says Roberts. "In short, it works really well in retail! The Pokémon Company International's take-over of Harrods' toy floor perfectly encapsulates the growing trend of location-based entertainment, while giving people a moment to share and a reason to get out of the house. Pop-ups bring brands in-store, as well as their fans, and new consumers to the brick-and-mortar location." 
Watch License Global's video highlights from Licensing for Retail Day 2023:
Retail Consumer Trends
The next session dove into consumer trends with a panel discussion led by Charlotte Hardie, editor-in-chief, Retail Week. Hardie examined the shifting consumer habits and how brand licensing can be part of the solution to many of the challenges retail is facing.
"We're seeing more innovation, with retailers making sure consumers can get as much value as possible," says Kris Hamer, director, insight, British Retail Consortium. "Retailers are fighting it out with each other to try and win the consumer."
The focus of the retailer was also brought into question. 
"There is a lack of depth of understanding of the consumer, and retailers are asking questions they should already know," says Gary Pope, co-founder, chief executive officer, Kids Industries. "The skill of a buyer is to negotiate and buy, when maybe more focus needs to be on understanding the consumer."
Consumer spending habits were also discussed. 
"Parents are starting to become focussed on bigger ticket items that might last longer as they see their disposable income reduce," says Pope.
Much of retail's relationship with licensing is about creating in-store experiences for the consumer, but Pope thinks retailers could be doing more. 
"Brands have a responsibility to create memories that connect parents and children," says Pope."Not only because it's the right thing to do, but because it will help sell more products. Memories don't have to cost huge money. 'The Gruffalo' and 'Zog' forestry trails from Magic Light Pictures and Forestry England are inexpensive and accessible. They create those memories and experiences that help build a connection between the child and the brand."
Jon Spalding, head, U.K. consumer products, Mattel led a keynote session entitled "Licensed to Play | The IP That's Revolutionizing the Retail Industry," where he touched on the Barbie, Hot Wheels, Barney and Thomas & Friends IPs and showcased some of the innovations and launches that are set to hit the world of retail and cinema over the coming months.
Successful licensing is so much more than "brand slap," as Kingston Myles, head, commercial development, English Heritage, explained in his session which talked about the importance of brands with purpose and how creating partnerships based on the deep and meaningful purpose of English Heritage's mantra of 'Keeping the story of England alive'
"When going into a partnership, we always think about how we can encapsulate our purpose in the products that we create which will encourage consumers to connect with us and visit our sites," says Myles.
Myles highlighted the shared values that partners need to showcase before any prospective deal is done, referencing collaborations with Made for Drink and Purity Brewing, who both source ingredients and materials locally and in a sustainable way. Myles also referenced a point that became a common theme throughout the day, that food and beverage is the "strong new player" in licensing.
License Global's recent 'Top Global Licensing Agents' report highlighted 60% of agents see F&B products as a crucial part of their licensing strategy across 2023/2024, making F&B the second-biggest focal product category for brand licensing worldwide. Moreover, 45% of non-food businesses highlight F&B brands as ideal collaboration and extension partners.
The retail delegates were then given a rundown of practical advice and qualities that will set someone apart in this dynamic industry.Will Stewart, founder and managing director, The Point.1888 chaired the panel debate, "Licensing Chose Me."Hereferenced how exciting the current climate is for those starting out in a licensing-related career, as the "Barbie" movie and "The Super Mario Bros. Movie" are, according to Stewart,"really putting licensing on the map."
Advice for Retailers in Licensing:
"Be in the moment and absorb yourself in everything that's going on. Industry events and conferences provide an amazing opportunity to network with licensees and licensors, and your peers, who you will need in the future. You can learn something everyday from simply talking to someone different with a different opinion to your own." – Ruth Golightly, sales and licensing director, Blues Group design

"Make sure you get the most out of the quality time you spend with an agency or licensee." – Harris McQueen, sales and marketing director EME, Outerstuff

"Build relationships and trust with the people you have around you." – Gemma Dunn, director, brand partnerships and licensing, TMS
'Hidden' Skills Required by Retailers Working in Licensing:
"Be adaptable. The amount of categories licensing can cover is so vast." – Dunn

"Be creative. Licensing is such a creativity industry. You need to focus on those creative ideas and think about how you can sell it and make it grow." – McQueen

"Know how much power you hold. Retailers, whether it be buyers, designers or merchandisers, hold so much power. But you still need to come collaboratively together with all elements of licensing to make a partnership work." – Golightly
"A huge heartfelt thank you from me to everyone who joined us at the first Licensing for Retail Day," says Laura Freedman-Dagg, head of retail, Informa Markets. "Launches are always nervy, even though we had really strong content and amazing speakers, but the warmth we felt from the industry made the day a real pleasure to host. We work very hard to connect the whole licensing ecosystem through live events and digital content and to see such a fantastic mix of licensors, agents, licensees, creatives, retailers and service providers come together in such an enthusiastic way was brilliant."
"I found Licensing for Retail Day truly inspiring and innovative, with thought provoking, relevant speakers from market leading brands and agencies, as well as providing a great opportunity to connect with licence agencies, brands and other retailers," says Lucy Steer, partner & head of category gifts, dine, cook and seasonal, John Lewis & Partners.
Licensing for Retail was launched by Informa Markets' Global Licensing Group in partnership with industry trade association Licensing International.
Subscribe and receive the latest news from the industry Article
Join 62,000+ members. Yes, it's completely free.
You May Also Like
---