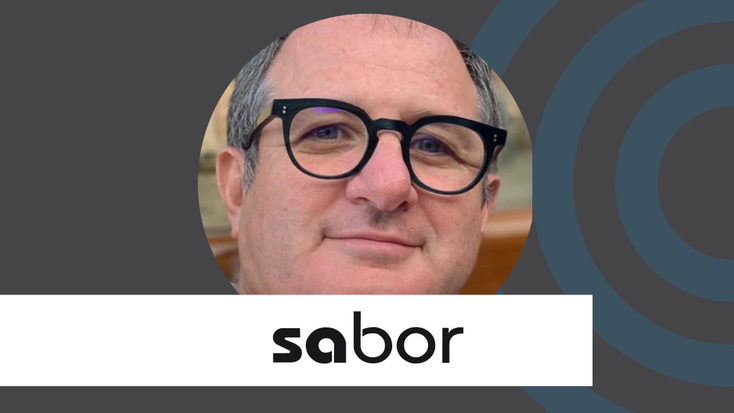 Last year, Sabor turned 50. What can you tell us about the brand and how it became involved in licensing? 
We are a fashion company with a proven history of serving the most-important retailers and their private labels across Italy and Europe. We do this with a full-service approach by designing, producing and marketing clothing for men, women and children of all ages. We can deliver a wide range of garments such as outerwear, nightwear, homewear, underwear and accessories. 
Last year we celebrated our 50th anniversary, a significant milestone for our company. During this time, we have grown by remaining faithful to the vocation of our company: to supply our clients and to be able to customize a service to the best of our ability in order to face a constantly expanding market.  
We jumped into the licensing business approximately 20 years ago to implement our fashion collections and meet the market demand. It was quite easy for us to pump our creativity and capacity to produce officially licensed apparel collections worldwide. 
What are some key examples of licensing that are done right from within the Sabor portfolio?  
Working with global brands, we develop licensed products for children
and adults, which is one of our main strengths. We present young adult licenses such as
,
and Japanese manga.  
We deal with iconic lifestyle, art and corporate brands, such as
, Pringles,
, Hokusai and many others. We also offer movies and TV series, such as "Top Gun," "
," Wizarding World and so on. Music is also an important part of our portfolio with
,
and others. And of course, we offer
,
,
,
,
and the most important comics and cartoons in the world from baby to adult.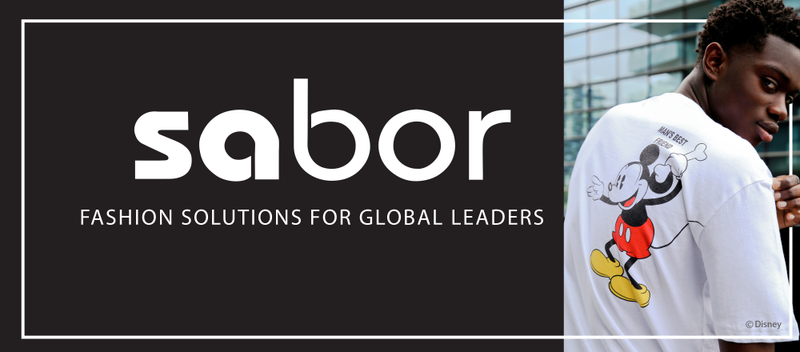 How do you locate the best licenses for the products you create, and how do you follow the consumer trends?  
We always operate in the interest of our customers, and in the licensing industry, we like to present ourselves as a tailor-made licensee. We strongly believe that each retailer or distributor has a specific position as well as a consumer target. For us, it's crucial to identify the perfect brand that, treated in the right way, succeeds in impressing our customers effectively.  
Thanks to our portfolio, we can offer our clients the best brands to target their consumers. Rather than follow a trend, we can say that our objectives and tasks are to be as specific as possible in the proposal and always to provide innovative designs with creativity and graphic flexibility.  
Nowadays, it is even more important to be able to treat characters with an alternative vision, allowing them to be "fashionable" and adapt to current trends. 
What do customers want from fashion/apparel products, and how does Sabor stand out in that market?  
Customers need flexibility, creativity and a correct price. Our mission is to satisfy all three of these needs. We thoroughly monitor production and quality processes through our offices, checking quality and compliance alongside delivery dates using our logistic services, which operate globally, managing the personalized distribution for our customers. The quality-price ratio is our distinctive sign and always being able to grant certification of production companies, social compliance concerning working conditions and on-site control. 
How is fashion/apparel changing, and how do you work with licenses to adapt to that change and keep up with customer demand?  
Fashion is a fast-moving market. In Milan, where we are headquartered, we have an in-house creative team of full-time employees who spend a lot of time researching and gathering market information on several fronts. We can push style guides and brands towards the latest fashion and cultural trends, and we keep up with customer demand always adapting our portfolio of licenses to their needs.  
For us, the task of the right graphic design is to allow our customers to recognize themselves in it and in the garment they are buying. 
With licensing playing a key part in fashion sustainability, how important is it that prospective licensing partners share the same ethos, and how do you communicate the sustainability message to the consumer?  
Sabor is strongly committed to sustainability, to satisfy retailers' demand and, above all, to respond to our world's needs. The fashion industry contributes significantly to the global economy, but it also has one of the largest environmental footprints. As a result, we are producing garments taking into account the importance of reducing the impact on the environment. 
Our products got the main certifications among BCI, GOT, OEKO TEX, just to mention a few. We are also committed to concrete actions to improve the standard of living of people who are less lucky in India and Bangladesh. For example, we are following a charity project: Mercy Home, a small orphanage in India, one that receives less aid than others, and we took care of buying the land, making sure it was stocked with food every month. 
What are you hoping to achieve at your first Brand Licensing Europe and what partners are you looking to cultivate?  
After many years of attending Brand Licensing Europe as visitors, we are excited to participate for the first time as an exhibitor. It represents an important step to expanding our distribution in Europe and the world.  
We are looking for new partners among retailers and distributors that can realize our road map. We are thrilled to meet them in person and explain to them our capacity and full-service approach and show our fashion collections.  
returns to London's ExCeL Sept. 20-22, with exhibitors spanning a range of categories, a new Fashion theme highlighting exciting lines from leading brands, exciting seminar content and more!   
Read more about:
Subscribe and receive the latest news from the industry.
Join 62,000+ members. Yes, it's completely free.
You May Also Like
Loading..