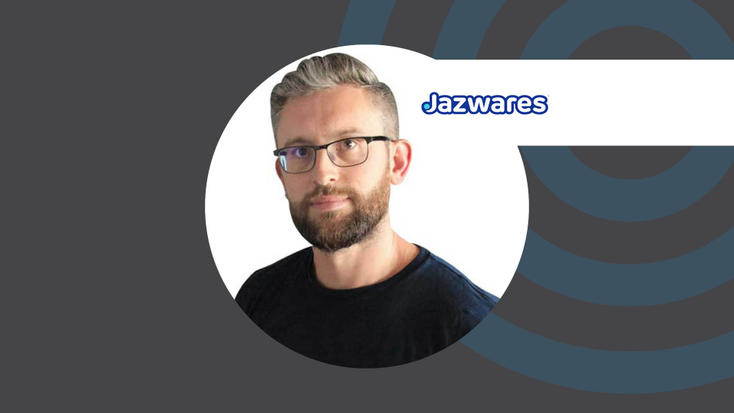 What is your background and how do you fall into the licensing industry? 
Throughout my career, I've helped companies leverage their IP to tap into new markets and audiences. I've built brand awareness for consumer products, fashion, sports, lifestyle, celebrity and prior to Jazwares, digital entertainment. Now at
, our expanding brands portfolio of inbound licenses can drive interactive and innovative brand experiences.  
What made the Licensing Expo event so successful for Jazwares, particularly regarding your Squishmallows brand? 
We're one of the fastest growing toy companies on the planet, currently the industry's #5 toy manufacturer in the U.S.*, with more than 1,000 employees across the world. Our portfolio includes the biggest licensed brands in the business, including Pokémon, Disney, Moonbug Entertainment and more as well as our own original IP phenomenon Squishmallows. As a first-time exhibitor, Licensing Expo was the perfect opportunity to tell Jazwares' story, and Squishmallows – currently the #2 toy property* – speaks to the strength of our original IP and the possibilities ahead.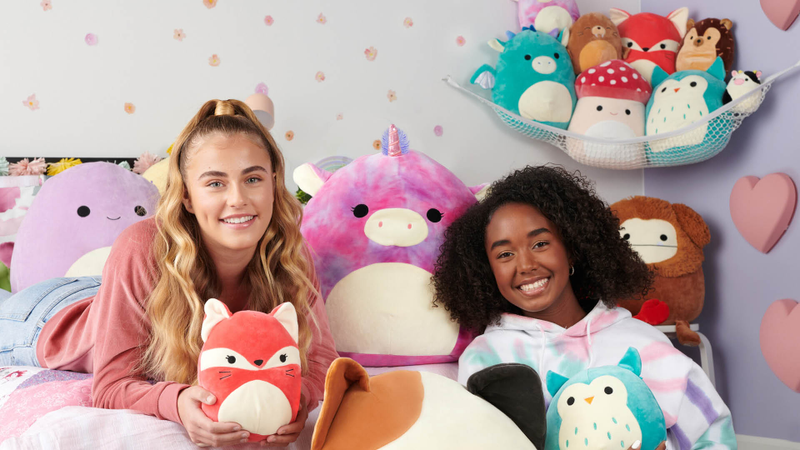 How do you look to work with new and current brands to keep innovating within the toy market? 
Jazwares has its finger on the pulse, creating and
taking the lead on some of the toy industry's preeminent trends, properties and breakout pop-culture hits. Our monumental growth has fueled multiple new cross-category collaborations across games, apparel, decor and more.  
Earlier this year, we launched Jazwares Game Studio with an immersive Roblox Squishmallows experience, costume play with new Disney IP inspired offerings, and our pets division, all of which further expand our portfolio with the brands consumers love. We're excited for our inbound and outbound licensed programs that will fuel new creative integrations to keep playtime imaginative for all ages.  
What are some key examples of licensing done right in the Jazwares portfolio? 
Licensing done right prioritizes the audience. Jazwares has a knack for understanding consumers and how they build their collections. These insights help us anticipate their behavior, so we can ultimately partner with world-class brands to create products they'll love. Jazwares success is built on amazing licensed partnerships, as a master toy partner for some of the top entertainment properties we are always on the hunt for the next big thing.  
Recently we announced a new
Squishmallows collaboration with The Pokémon Company International
at San Diego Comic-Con, which was a smash hit with fans. It was a great example of Jazwares combining two global brand powerhouses into a meaningful product line that we know fans of all ages are going to love and proactively seek out. Additionally Jazwares holds the industry's hottest toy licenses including Pokémon, "CoComelon",
Marvel, and more that we are continuously innovating to bring new ways to play for kids, families and fans.  
In September, you are headed to Brand Licensing Europe for the first time. What brands and properties will Jazwares be highlighting and how will you be tying your booth into the event's fashion theme?  
We're showcasing the brand's exponential growth beyond the toy aisle to become a global lifestyle phenomenon. Last year we kicked off a robust global CP program in the U.S., which immediately attracted the biggest names in consumer and lifestyle products including Bioworld, BigMouth, BBC International, Franco Mfg., Fashion Angels Enterprises, Primary Colors, HarperCollins Publishers and more. Following this successful launch in the U.S., an extensive U.K. program will debut with licensees across multiple categories including fashion, swimwear, bath and beauty, bedding and more.  
Our aim is to introduce new outside categories to the phenomenal Squishmallows lifestyle experience. We will explore new opportunities to collaborate with partners who can bring the brand to life in innovative ways and solidify the trends we are seeing across social media. 
What is it about the U.K. and European market that appeals to Jazwares and what kinds of partnerships are you looking to build and develop within those regions? 
Squishmallows has a global and ever-growing fanbase in the U.K. and European markets. Across EMEA, we are focused on locking in best in class partners this year. We are building solid foundations and educating retail about the success we are seeing in the toy aisle and beyond, to get everything in place for an exceptional 2023 consumer products program at retail.  
We are aiming for Squishmallows to be an established lifestyle brand across all the brand's touchpoints. The vision is for all the various brand verticals from licensed products, to gaming and content to reach the heights of the success of the plush in the toy aisle, in a sustainable evergreen way. Squishmallows is a true phenomenon, we have something really special with this brand and our aim is to cultivate it for long-term success across all territories. 
returns to London's ExCeL from September 20-22, with exhibitors spanning a range of categories, a new fashion theme highlighting exciting lines from leading brands, exciting seminar content and more!  
Read more about:
Subscribe and receive the latest news from the industry.
Join 62,000+ members. Yes, it's completely free.
You May Also Like
Loading..