Toikido's Strong Work Values Leads to Successful Licensing Expansion for Piñata Smashlings
Toikido's Strong Work Values Leads to Successful Licensing Expansion for Piñata Smashlings
Due to Toikido's leadership style, passionate work ethic and creativity, the company's new IP — Piñata Smashlings — quickly lands licensing partnerships across multiple categories.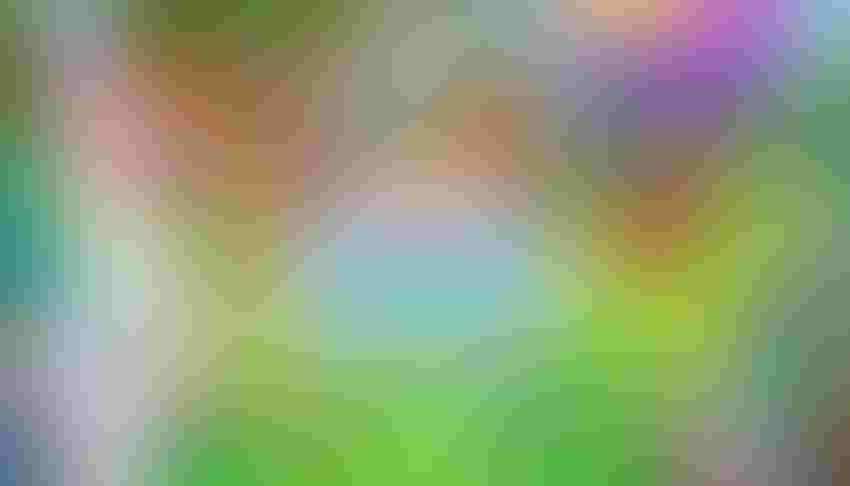 Creating an intellectual property (IP) from scratch does not happen overnight. It results from people strategizing and pooling together innovative concepts to build something that continuously grows and engages an audience. And in the past year, Toikido has done just that by creating the Piñata Smashlings brand. Now, Toikido is reaping the benefits of the team's hard work as the company lands licensing partnerships across multiple categories. 
When the Toikido team was first sitting around the conference table, everyone's hearts were set on a wholesome, family-friendly IP with a lot of depth.  
"We wanted to create a bright fluffy world that had multiple stories to tell," says Darran Garnham, chief executive officer, Toikido. 
However, at the time, the team didn't know what this would be. Then, one day, at a kid's birthday party, Garnham became intrigued by the children's excitement when breaking into the piñata, and the inspiration for the IP was born. After just a month, Toikido had working prototypes, a game architecture and about 15 animations for its new IP, Piñata Smashlings. 

Entering the World of the Piñata Smashlings
The core of Piñata Smashlings lives on Roblox as a visually stunning, multi-player game. Anyone with a Roblox account can simply search for the game on the platform to enter the 'Piñataverse'. In the game, players are set out to smash piñatas, collect adorable Smashlings and fight off Meañatas.  
"The game is a high-quality and remarkable gaming experience," says Andrew Matjaszek, head of marketing, Toikido. 
Yet, what truly sets this game apart from other games on Roblox is each character/Smashling has its own unique personality and benefit. Roblox players choose specific Smashlings to join them on their adventure, helping each player improve their strength, agility and speed as they progress through the game. 
To honor the team's efforts that were put into the game, each team member can name a character after their own children. As a matter of fact, the first Smashling that a player catches is named Ella, which is the chief product officer's daughter's name. 
Not only does each member of the Toikido team have a little bit of themselves in the IP, but their continuous efforts made Piñata Smashlings one of hottest Roblox games this past summer, garnering over one million players and an 86% game rating, which is higher than Adopt Me — a separate Roblox game and one of Roblox's platform-leading games (at 83.5%). 
"I trust everyone on my team. I don't micromanage because I hired everyone for a reason. Each person is an expert in what they do," says Garnham. 

Always Looking Ahead
Toikido's decision to host the game in the metaverse is undoubtedly a forward thinking one and truly emphasizes the company's goal to always be on the forefront of toy technology. In fact, David Baszucki, chief executive officer, Roblox, reported the metaverse market size is projected to grow to $1.5+ trillion by 2029 and spending on the metaverse's foundational technologies, such as VR and AR, is expected to rise from $12 billion to $72.8 billion in 2024, according to Influencer Marketing Hub. 
Hosting the game in the metaverse is not the only future-oriented decision the Toikido team made while creating this IP. This September — only six weeks after the game's launch — kids spanning from the ages of 7 to 12 already have the opportunity to enjoy the Piñataverse in the physical world through collectible toys, plush toys, trading cards, music albums, playsets and books. 

"I want Piñata Smashlings to be an amazing experience and for kids to physically connect with their favorite characters is a part of that," says Garnham. 

Each collectible toy pack of five comes with one hidden character and exclusive downloadable content that grants in-game benefits. And with over 50 Smashlings to collect in the first series, this IP has already and will continue to allow for a variety of licensing opportunities, collaborations and exclusive retail promotions. Piñata Smashlings' fans can also expect a collector's guide from Penguim Random House, one of the 'Big Five' publishing houses, where players can learn more about Smashlings' likes, dislikes, hobbies and other fun facts. 

More To Come
Along with toys and books, Toikido is partnering with multiple influencers on TikTok and Instagram to spread the excitement about the new IP. One particular influencer the company is collaborating with is Sean Does Magic, also known as Sean Sotaridoria. Through this influencer partnership, Sean Does Magic is transformed into a Smashling character for players to find and collect to unlock special benefits and rewards.

"I am super excited to form this partnership with Toikido. Not only does it enable me to support a new and exciting brand in Piñata Smashlings, but being actively involved in the IP and development of the game is truly a unique opportunity," says Sotaridona.

"I have no doubt that my audience will love following this journey, and I look forward to engaging with them in digital form very soon in the Piñataverse."

Discover the Piñateverse with Toikido
If you are part of a company that is curious in a collaboration with Toikido, you won't doubt it. The team's unwavering dedication and consistent hard work will not only make the collaboration successful, but enjoyable too! Interested parties will be able to find the British toy company at the PMI Booth (1147) at New York Toy Fair 2023 (Sept. 30 – Oct. 3) showcasing the collaborations and partnerships the IP has already made, as well as new IPs that have been in the works this past year.
Subscribe and receive the latest news from the industry Article
Join 62,000+ members. Yes, it's completely free.
You May Also Like
---