What's Coming for Content: Insights from The World Animation Summit
What's Coming for Content: Insights from The World Animation Summit
What can licensing professionals expect next in the entertainment space? Trends in animation were discussed in detail at The World Animation Summit, and License Global has the scoop.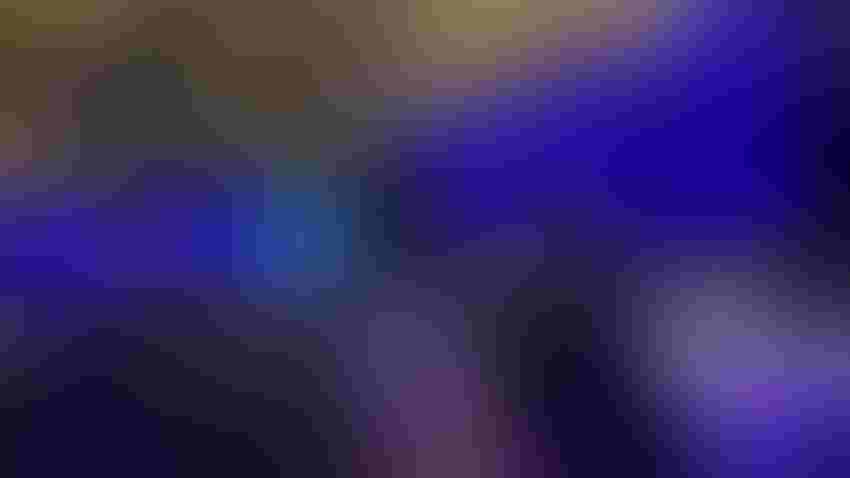 World Animation Summit
License Global
The World Animation Summit, held in Los Angeles Nov. 1-3, highlighted trends in the animated content space. From these insights, License Global gathered top trends in animation and entertainment IP as a whole – and what that means for the licensing business.
What IPs Recently Launched, and What IPs Are in the Works?
Through several panels, attendees learned about the hottest new IPs and what fans could expect from multiple networks. Many big studios touched on expanding heritage properties, focusing on young adult animation and genre-bending. Think a DC character in a rom-com or a Disney princess in a work/school comedy, for example.
As for specific IPs, here are a few highlights spoken about at the summit:
Dan Abraham, director, Walt Disney Animation Studios, discussed "Once Upon a Studio," a new launch from Disney celebrating the company's impact over the last 100 years in animation and IP. It includes over 500 characters from various Disney movies coming together to celebrate the milestone, complete with appearances from animation legends like Burny Mattinson.

Julian Malagon, vice president, development, Sony Pictures Television, revealed that "Super Kitties" was just picked up for Season 2. A "Bewitched" cartoon (from the perspective of Samantha's daughter) and a live-action "Charlie's Angels" series are also in the works. Another series getting attention at Sony is "Sharks on Wheels," which is in development.

Mike Roth, supervising producer, Warner Bros. Animation, discussed the upcoming "Merry Little Batman" special, reimagining Batman as a father. A series, "Batfamily," is in the works based on this special. Stacey Kim, vice president, series, Warner Bros. Animation, also touched on the Batman IP with the "Batwheels" series and discussed "Bedrock," a reimagining of "The Flintstones," with a grown-up Pebbles.

Over at Nickelodeon, Kari Kim, vice president, animation development, and her team are finishing up the animated series, "Rock, Paper, Scissors," set to launch in Q1 next year. They have more than 50 productions in development, including a revamp of "Dora the Explorer" and "PAW Patrol." The creators of "Avatar: The Last Airbender" are also back at the studio, but Kim says she can't go into detail about what's coming from them. Watch this space.

Kids' shows weren't the only IPs discussed. Dave Jargowsky, vice president, animation development, FOX Entertainment, spoke about "Krapopolis," a new adult comedy he worked with Dan Harmon on, as well as "Grimsburg" and "Universal Basic Guys," both animated comedies set for release early next year. It was also revealed that the book trilogy, "Rats of NIMH," is being developed as an animated series.
Old IP Becomes New – But Don't Count Out Original IP
A combination of original IP and IP from the past is being used to create new shows. According to multiple executives throughout the panels, IP has been "recycled" throughout the years due to the uncertainty brought about by the pandemic. Revamping and reimagining popular IP spiked within the last few years because they're an "almost guaranteed" money maker. Mike Roth, supervising producer, Warner Bros. Animation, says the trick is to "bend, not break" IP that people know and love to get something new, and that's what a lot of studios are focusing on. Therefore, it's harder for original IP makers to get noticed than it used to be, but executives say not to count them out.
Julian Malagon, vice president, development, Sony Pictures Television, discussed "Sharks on Wheels" as an example of original IP that made it into development. According to Malagon, what made it worth developing was the characters' relatability and marketability. He says that characters for new IP need to be specific to stand out. They need a recognizable look and a relatable, warm personality. Once characters are created, Malagon says that recognizable places and accessories are also a must, so the show latches on to fans.
Dave Jargowsky, vice president, animation development, FOX Entertainment, concurred with Malagon, highlighting that many mega-hits like "The Simpsons" didn't have any predecessors, and Matt Groening (creator of "The Simpsons") had a world view of family life that hadn't been seen on TV yet. This is still possible in the world of IP, but its marketability is more important than ever to get fans coming back.
Another trend that animation executives are seeing is the power of social media. YouTube and TikTok creators are allowing animation executives to create original IPs with an already built-in audience. Nickelodeon uploaded its first "Rock, Paper, Scissors" episode on YouTube to harness this power before the show premieres on cable. This, along with seeing public opinion in comment sections across the web, cuts some of the risk associated with creating new content. If an audience is already pre-built and developers know what they want, the IP is much more likely to be successful.
The Importance of Consumer Products
Multiple elements of IP must be transferable to various formats so the characters can be adapted into consumer products. A clear message and world view: dynamic, recognizable, relatable characters and an immersive world make for an IP worth buying into.
This connection between the content and the potential product is so important that multiple executives spoke on licensing strategies and thought processes used in the IP development phase. Some executives even spoke on toy partners being in the room when developing children's IP to make it more toyetic for their audience.
Though television development executives have consumer products in mind when bringing new shows to fans, they focus on authenticity as a top priority. As important as selling a product may be, the product doesn't sell if fans feel the property is disingenuous. Finding that balance is where licensing professionals come in for IP development and why other industries, like the animation industry, rely on them to take the creative genius of entertainment professionals and make it sell beyond the screen.
Artificial Intelligence and Looking to the Future
Like many industries, the animation industry experienced a major disruption from the COVID-19 pandemic and is continuing to be shaken by new technology and world events.
New technology is constantly being invented, and animators are no strangers to it. It used to be a game of drawing on paper and then taking pictures to create cartoons. Now, it's a much different landscape. Even with tech constantly making waves in animation, artificial intelligence (AI) is one of the biggest talking points in the animation industry.
Artificial intelligence has been a hot topic among many industries and is concluded to be a mixed bag of danger and opportunity. This conclusion is the same among animation executives. Carl Reed, producer of Oscar-winning "Hair Love," says that AI has the opportunity to become a "digital muse," allowing creatives to tap into their potential fully. Eric Day, co-founder, Seatd, agrees with Reed, saying that creators act as a teacher and a guide to the technology, and as long as we are in the driver's seat for this technology, it can be a net good.
Many questions have yet to be answered concerning AI: IP ownership, copyright and other legal questions, as well as whether it will have a negative impact on the job market, for example. But according to animation professionals, the good will outweigh the bad as long as this "super power," as Gordon Midwood, chief executive officer and technical co-founder, Anything World, calls it, is used in non-exploitative ways. He says AI doesn't currently hold space for the human side of things: how was it made? What message is it sending? How did these people come up with the idea? The heart of IP, he says, is connection.
"Art forms are made of human beings," says Midwood. "It would be a tragedy if AI were to become a formulaic approach to content rather than a community effort. The nature of fandom is wanting to peek behind the curtain, and ChatGPT doesn't allow for that facet of fandom."
As for the industry, animation executives say there is currently an industry downswing, but animation is a cyclical business, and this is to be expected. With strikes settling (the writers' strike has ended, and the actors' strike is in talks to end at the time of this writing), technology improving and new ideas being shared and created, animation executives are looking to the future with positivity.
Subscribe and receive the latest news from the industry Article
Join 62,000+ members. Yes, it's completely free.
You May Also Like
---