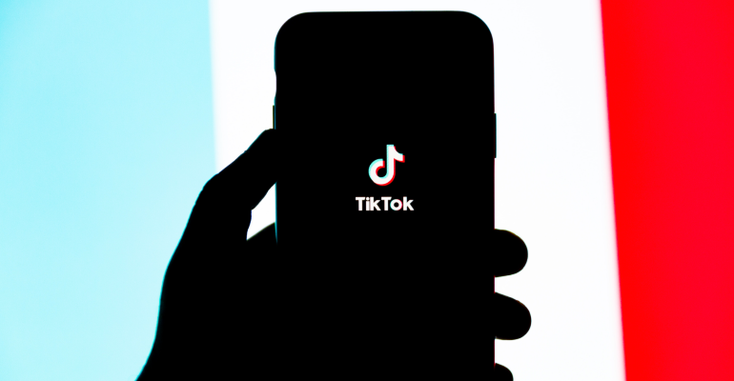 Whether through viral challenges, building tribes and communities, or gathering favor with influencers worldwide, brands like Converse, e.l.f. Cosmetics, the NBA, Fenty Beauty and Gymshark dominate the TikTok brand landscape through authentic engagement with millions of Gen Z users. 
With 1.65 billion downloads worldwide, 100 million daily users in Europe and 40 percent of Gen Z shopping on social media (source: Open Influence), TikTok is a crucial touchpoint for an entire generation. 
"TikTok is the latest top-trending social media platform for Gen Z females with 1.65 billion downloads and untapped marketing potential," says Eric Dahan, co-founder, Open Influence. "It has hit the 100 million daily user mark in Europe and grown its subscriber count by 800% to reach the same number in the US." 
Named as a Forbes, Inc. "30 Under 30" and having worked with Disney, Google, Amazon and Facebook via his social media brand Open Influence, Dahan explains to
License Global
how brands are making long-lasting
commercial connections with the TikTok universe. 
"Retail has changed significantly due to the rise of social commerce, and influencer marketing is becoming a bigger part of the overall marketing mix as a result," says Dahan. "Influencer marketing has clearly played a significant role in e-commerce marketing, but it is important to note that influencer marketing has long been a key component of experiential marketing. As retail morphs into more of an experience, as opposed to just a place to buy things, influencer marketing presents interesting opportunities for retailers. From pop-ups, in-store activations, co-branded influencer displays, and collaborations – the possibilities are endless." 
Post-pandemic retail has been coined as many a different thing, but the return of experiential is being heralded as the most impactful trend moving forward. With lockdowns easing and the world spending more time on their phones, the merger of influence, platform consumer experience and retail is a natural next step for consumerism across the globe. 
"TikTok has really emerged as a discovery platform," adds Dahan. "Rather than a place to simply follow brands or see what your favorite influencers are talking about, TikTok is a cultural hub where you can discover and learn about new trends and products that may not have otherwise made it onto your radar. Influencers have long depended solely on brands for their income. However, a lot of influencers are now realizing the power of their personal brand and are looking to leverage that power to own a bigger piece of the pie." 
As a 33-going-on-66-year-old, TikTok scares this editor, but that's fine because I'm not supposed to be on TikTok. However, the world's young, avid social users of Gen Z are, and they're helping brands build connections more powerful than ecommerce. Over 60 percent of Gen Z and millennials completed a purchase on their smartphones due to a brand's social media or influencer activity (source: One Influence). So, what's next for the global pantheon of Gen Z activity, and how will this impact the way brands build engagement online and in-store?
"TikTok is maturing as a business and will find better ways to leverage and monetize its community and ecosystem," says Dahan. "TikTok is a platform that is nearly tailored to Gen Z and the creator community, so there are many opportunities for monetization that will be unique to the platform." 
Cue the arrival of social shopping as a mainstream option for the world's social media users. The experience of AR and in-store are combined. Brand campaigns combine products, digital and social currency and exciting, new content. Put simply, TikTok may just play a vital role in merging the world of digital and physical retail.
Read more about:
Subscribe and receive the latest news from the industry.
Join 62,000+ members. Yes, it's completely free.
You May Also Like
Loading..