The Changemakers: Jim Fielding
The Changemakers: Jim Fielding
Jim Fielding, an openly LGBTQ+ veteran in licensing and media, discusses his leadership philosophy for diversity and inclusion, his new book, "All Pride, No Ego: A Queer Executive's Journey to Living and Leading Authentically" and more.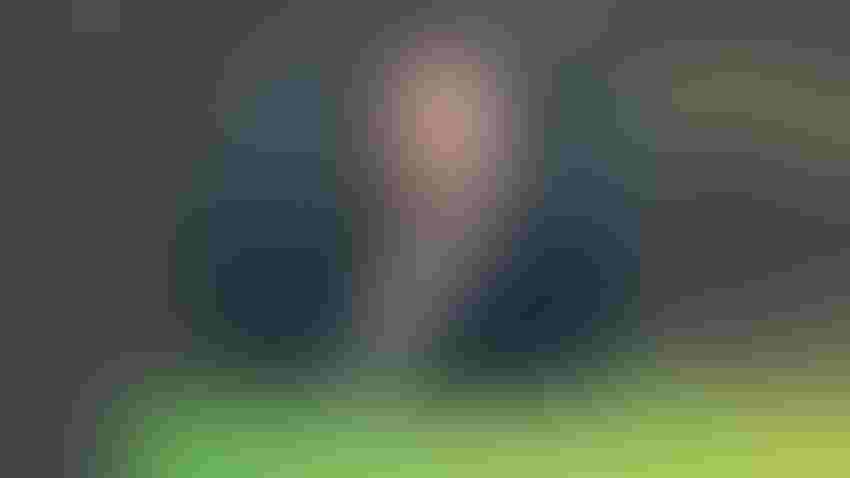 Jim Fielding
License Global
The licensing industry has global influence – consumers flock to buy the products the industry creates, and the revenue driven at retail is a substantial driver in a brand's power to implement change. Some executives harness the power of their position to become what License Global calls a changemaker, meaning that to create the change they want to see in the world, they are uncovering licensing's potential as a catalyst.
To celebrate the initiatives and individuals behind change, License Global explores how the licensing industry impacts sustainability, diversity and inclusion through a monthly insight column called "Changemakers."
This month, we focus on Jim Fielding, a veteran in the licensing and media industries who has worked for companies like Disney, 20th Century Fox, Dreamworks Animation and more. Recently, Fielding released a book, "All Pride, No Ego: A Queer Executive's Journey to Living and Leading Authentically." This leadership story is told from the perspective of Fielding, an out and proud LGBTQ+ executive who calls to action for authentic servant leadership that encourages people to own their truth and bring out the best in themselves and their communities. License Global had the chance to chat with Fielding about his career, book, and more.
License Global: For those who may not yet know you in the licensing industry, tell us a bit about yourself and your place in the business.
Jim Fielding: During my early career, I was on the retail side in various roles leading merchandising and operations teams. I spent nine years with The Gap, which was one of the best experiences I've ever had, but I've also had stints at Dayton Hudson Department Store Company, The J. Peterman Company and Lands' End, where I served as the general manager of the Co-Ed Division. I was with Disney for more than 15 years in various roles, including executive vice president, global retail sales and marketing of Disney Consumer Products, and I served four years as president of Disney Stores Worldwide. I led a complete re-architecture of Disney's brand and merchandising strategy, the launch of a new design concept in 2010 and the development of the e-commerce business. 
I served as the global head for consumer products and retail development at Dreamworks Animation, culminating in the launch of the Trolls franchise. I was also chief executive officer of Claire's Stores, overseeing strategic growth and international development for the chain's over 3,000 stores in 41 countries. In my role as president, consumer products and innovation at Twentieth Century Fox, I led licensing and merchandising across the portfolio of brands for properties, including "The Simpsons," "Bob's Burgers," "Family Guy," "American Horror Story," "Avatar," "Planet of the Apes," "Predator," "Alien" and the animated franchises, including Ice Age.
My career has spanned retail and media, and I've been lucky enough to work with some of the most iconic brands in the world. 
Diversity, equity and inclusion is a hot topic in the licensing industry in 2023. Why do you think this is, and why is it important?
Our industry is evolving as the world is evolving, and my hope is that we are all challenging each other to be truly inclusive and drive change. After working on DEI initiatives for years, I've watched them grow and change. Over time, employees wanted deeper, more personal and more focused programs to create a true culture shift. It became about personal acknowledgment of inherent biases and healthy team discussions about respect, trust and belonging. Consumers today also require us to deliver products and programs that resonate with them and reflect the world in which we live. To grow our industry, we have to be accountable to both employees and consumers. We are all learning as we go, but I think it starts with having people on our team who have diversity of thought, experience, culture, gender identity, race and age.
You recently released a book, "All Pride, No Ego." What inspired you to write this book?
I started writing the book when we were coming out of COVID. For many of us, that period forced us to pause and take in the world. During that time, I became increasingly angry and frustrated with how elected officials were trying to legislate away queer lifestyle and prevent human beings from living their authentic life. I began to realize that I needed to use my voice and platform to create positive change in the world. The book is a form of activism because I am keenly focused on lifting all marginalized communities. The book is also a message to my younger self, and I realized that telling my story may encourage and inspire others to live their authentic life.
You say that any leader can build a more inclusive, high-performance culture. What is the link between inclusivity and performance, and why should more companies adopt this culture?Human beings crave connection and community in all aspects of their life. In work settings, most people want to be more than a cog in a wheel doing a "job." They want to be part of a productive team that is making a difference and performing together. It is the leader's role to structure and enable environments that create and support this vision. I have had to learn new skills in this area with the onset of COVID-19 and the subsequent virtual and hybrid work models. The principles of engagement and authenticity survive any location or medium.
You call your book a call to action for authentic servant leadership. What is servant leadership? How has your journey led you to becoming a servant leader?
Every team and person I have worked with has helped me shape my leadership style and approach to team-building and culture development. In many ways, I think authentic leadership derives from roots found in "situational leadership" training. To me, if leaders create a safe, respectful and empowering environment consistently, it will allow their teams to bring their best selves and most-authentic stories to life. I also try to live by the Golden Rule and lead like this. Authenticity in leadership relationships is something I look for and have felt, and I want to bring that to all of my work situations. Active listening, walking the walk and committing to constant learning and improvement are all fundamental to authentic leadership as well.
What is your overall philosophy on being a professional while making the change you want to see?
I think my two mantras are an excellent way to end this interview. First, "May we leave our corner of the world a little better than we found it" and "I want to be a Human Being, not a Human Doing." I encourage all of us to take a step back and examine how we approach our jobs and how we integrate helping others and the planet into our routine. Let's just be more kind to each other and our world.
Subscribe and receive the latest news from the industry Article
Join 62,000+ members. Yes, it's completely free.
You May Also Like
---