The Changemakers: Dr. Lisa Williams
The Changemakers: Dr. Lisa Williams
A TOTY winner in 2022 and TOTY Champion of Diversity and Inclusion and Doll of the Year finalist in 2023, Dr. Lisa hopes to use her company to show children that all skin tones and hair textures are beautiful.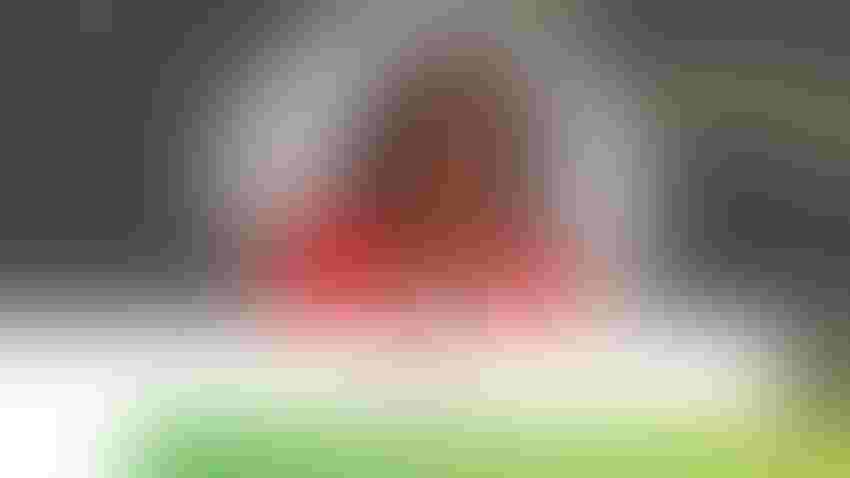 Dr. Lisa Williams
The licensing industry has global influence; consumers flock to buy the products the industry creates, and the revenue driven at retail is a substantial driver in a brand's power to implement change. Some executives harness the power of their position to become what License Global is calling a changemaker, meaning that to create the change they want to see in the world, they are uncovering licensing's potential as a catalyst. 
To celebrate the initiatives and individuals behind change, License Global explores how the licensing industry is making an impact on sustainability and diversity and inclusion through a monthly insight column called "Changemakers."
Dr. Lisa Williams was the first African American to graduate with a PhD in marketing and supply chain management at The Ohio State University, and became the highest-ranking professor in the world in her area. She had two multi-million-dollar endowments. One Saturday afternoon, she left it all behind to create a toy company, The Dr. Lisa Company (formerly World of EPI) dedicated to diversity and inclusion. I sat down with her at New York Toy Fair to discuss her dedication to this mission and how she got into creating licensed versions of her diverse dolls.
License Global: What made you decide to get into the toy business?
Dr. Lisa Williams: I'm sitting down relaxing, and I'm watching Anderson Cooper do a doll study. In this doll study, he's talking to this beautiful Black little girl with a dark skin tone, and he shows her images of dolls and asks her which one she wants to play with: the white doll or the Black doll. She, to my surprise, picks the white doll. Anderson Cooper asks her why, and she says "the Black doll's skin is nasty." When he asks her if she thought her skin was nasty, she said yes. It broke my heart. I started to cry, and I thought that this just can't happen. We can't have a generation of children thinking their skin is "nasty." If they think their skin is "nasty," or any other negative things because of their skin, it limits their opportunities in life before they even try to achieve their goals. If some of the dolls they play with don't look like them, they won't think that they can achieve their dreams. Only the doll can. The DOLL can become an astronaut. The DOLL can become the president. But because they don't look like that doll, they can't fully identify and relate to that doll. With dolls that look like them, it can now be more than "my doll is doing really cool things." It's now "I'm doing really cool things!" So that day on my sofa, I left everything behind. I started work on this company. I had no money, no mentoring, no experience, no guidance… I knew nothing. I just knew we couldn't continue to have generations of Black and brown children thinking they were less than. We make dolls of all ethnicities because I want every child to look at a doll and say "Mommy, she looks just like me!"
Why does Diversity and Inclusion matter in the toy space, how has it grown, and what changes have you noticed since starting your toy brand?
LW: We've worked 20 years on making sure our products have authenticity and stand behind the fact that representation matters. Kids need to see themselves reflected positively in what they play with. We're now beginning to see the industry coalescing, becoming more aware of the importance of representation and inclusion. All of our skin tones are custom blended, and we have over 100 different skin tones. The reason that what we're doing is so important is that after I saw the Anderson Cooper interview, I went to the store and looked around. I was surprised by what I saw. I have boys, so I didn't really see dolls, but when I really looked at the skin tones of these dolls, they were all too peachy, too gray or too red, so they looked ruddy. So that little girl was right. The skin tones were "nasty." These were meant to represent her skin tone, so it was no wonder she felt that way about her skin. So, we work hard to make sure the undertones are right.
We say each of our face sculpts are pieces of art, because we work with proportions regarding ethnicity to create them: the nose, the lips, the eyes. They're all done with ethnicity in mind. We also make sure the hair is top quality. It may come in the box as one style, but you can wash it, dry it and restyle it. We want children to feel that their hair is beautiful, too. And we pay close attention to the fashion, making sure it's fashionable and trendy, but not overly revealing. I think what sets us apart is that we're not just looking to create plastic dolls, but we want to uplift and inspire children.
20 years ago, you didn't see the amount of skin tones and hair textures that were and are available on our products. We were pioneers in that sense. What we're doing is still unique, but we're starting to see that other brands see the importance of that authenticity. We're proud to have set a tone where others want to help with this mission, making sure children see themselves. That's the change that we've created.
How did you get into licensing, and what do you have coming up next?
LW: Other companies are starting to really notice us because we focus on multicultural dolls, and we do really good quality work. Now, we're starting to get attention from the Disneys, Marvels and Rock The Bells. We have J Pierce, an artist known for his collabs with GAP, Psycho Bunny and more, collaborating with us for artwork on upcoming dolls. There are other upcoming licensing deals with iconic brands that I can't talk about yet, but we're very excited about it. We are also doing an animated series based on our Fresh Beats dolls. We want to give kids content that deepens the play factor and imagination with the line.
How do you hope Diversity and Inclusion is expanded upon in the licensing space in the future?
LW: In the future, we're hoping to see what I'm calling a "sacred space," meaning that wherever a child looks, they'll see something that looks like them. Partnerships for comforters, toothbrushes, backpacks, apparel… everything that touches a child's life, I want to be able to see things that reflect them, in and out.
What makes a Changemaker?
LW: When you do something new, you take personal risks and creative risks. You don't get an instruction manual and turn to page 37. You create page 37. With our Wakanda Forever dolls, we wanted the hair to be accurate. The character had locs, but they didn't exist in dolls. Only braids did. We created the loc technology, which is now patent pending with the U.S. government. You don't cut corners when you're passionate about something. Plus, children will know. They can see that it doesn't really look like them.
When you are a Changemaker and you want to make positive change, you have to be very connected to the passion of what you do and almost throw away the rule book. In my changemaking process, it was tough. I had to file bankruptcy. I lost my house. But I was committed to making sure children had dolls that looked like them, so I endured and weathered that storm. Other people may think you've lost it. But when you're doing something that speaks to your heart, you have to do it.
Subscribe and receive the latest news from the industry Article
Join 62,000+ members. Yes, it's completely free.
You May Also Like
---