Learn from the Experts: Protecting Your IP
Learn from the Experts: Protecting Your IP
Kathi Vidal, under secretary, commerce, intellectual property and director, United States Patent and Trademark Office, shares all things trademarks, copyrights and patents with License Global.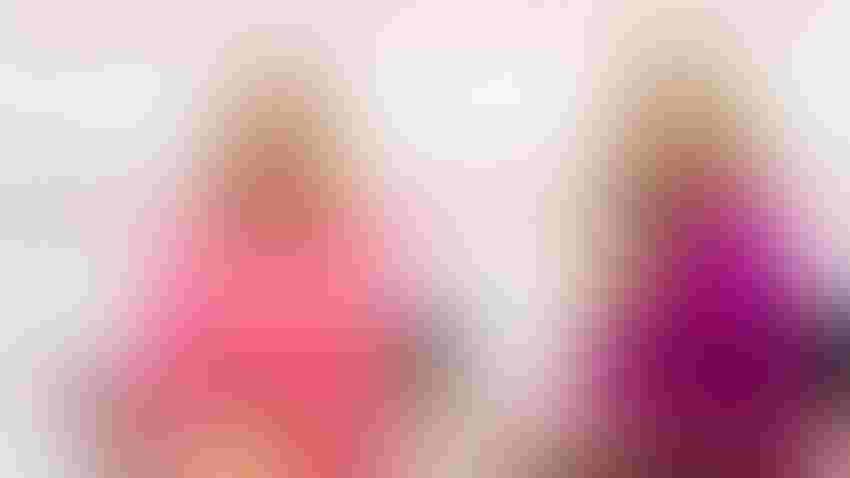 (From L to R): Jennifer Simmons and Kathi Vidal.
Bretty Ziegler
Creating product is a lengthy process. From ideation to design and more, it is essential that each step is done thoughtfully. Step one? Create the IP or product, and protect it with a copyright, trademark or patent.  
So, what's the difference between the three? A copyright protects original works, like art or literature. A trademark protects names, slogans or logos. A patent protects new inventions, processes and scientific creations. All three types of IP protection are useful in the licensed consumer product industry.  
To learn more, License Global attended a workshop celebrating the continued success of the Barbie IP, held by Mattel and the International Trademark Association (INTA). Through panel discussions and fireside chats, the event explored the power of intellectual property and how to protect it in 2023 and beyond.  
"Intellectual property is often a company's most valuable asset," says Jennifer Simmons, director, government relations, International Trademark Association. "That's why we're here." 
In addition to Simmons, the workshop included words from Aimee London, vice president, global franchise marketing, Mattel and Miriam Lord, associate register, copyrights and director, public information and education, United States Copyright Office. A panel discussion moderated by Summer Kostelnik, policy advisor, Office of the Intellectual Property Enforcement Coordinator, saw remarks from Casey Boshae, founder, The Gentle Pit; Kenna Florie, co-founder, beek footwear and Katerina Markov Schneider, founder and chief executive officer, Ritual. 
A fireside chat, moderated by Simmons, saw Kathi Vidal, under secretary, commerce, intellectual property and director, United States Patent and Trademark Office, discussing the importance of IP protection. 
Prior to the fireside chat, License Global sat down with Vidal to ask what those in the licensing industry need to know when protecting their IP, what scammers are doing to benefit from IP creators, why it's important to protect IP and more.
License Global: When it comes to licensed consumer products, how can copyrighting and trademarking aide in that business? What are the consequences of not doing so? 
Kathi Vidal: For smaller properties, it's critical to protect things when they're only being done locally. When Ruth Handler started Barbie, it wasn't a worldwide brand then. When she protected things early and did expand, she didn't find a place where someone else had a Barbie. Secondly, people have an emotional connection to brands. For Christmas, people ask for Barbies by name. They don't say "I want an adult-shaped doll." It means something to them beyond what the product is, and companies invest millions and millions of dollars to make sure that customers have that type of emotional connection. You have a feeling when you think about Barbie, or any of these other great brands. It's important, because as soon as you do become successful, there will be people who try to rip off that brand and sell a product like you. They'll try and brand it like yours so that people get confused and buy those brands instead of the real deal. That's why it's important to have a trademark. You can also use a trademark with online resellers to take down those fake brands. You can use it to tell customs and border patrol in the U.S. to not let fake goods into the country. You need that to have an impact and protect what you've created. 
How is the United States Patent and Trademark Office evolving to face the economic and social challenges of 2023 and beyond, like counterfeiting and artificial intelligence? 
We want to teach people what it means to buy real and why it's important to buy real. Imagine putting in all of this effort, you get your friends involved and you have your family give money to you. You bring it to market, and somebody copies it. It happens all the time. There are women I work with who have called me saying there were products being shipped in from China from the very same facility they were using. Part of what we want to do is to stop the purchasing, working with other countries to do so. We want to make applying for IP registration easy. It's important for entrepreneurship to make sure no one is swept away. Right now, we're also working on creating guidelines for artificial intelligence, so we set the right boundaries with it, so we don't create additional biases or enable just the big companies to benefit from artificial intelligence. We want you to benefit, too. Additionally, one of the main ways IP is stolen is through cyber-attacks, so we're continuing to work on solving that. We're working with the copyright office and the White House to make sure we're solving for real-world issues while uplifting everyone in the economy." 
How is the USPTO working to stop copyright infringement, and how can people in the industry prevent it from happening to them? 
The trademark registry has had a lot of scams with a lot of people applying for trademarks that are not legitimate, and we're really cracking down on that because we want the next Ruth Handler who has an idea like Barbie to register that brand and not have somebody who is illegitimate coming in with all of these names and brands, trying to lock up the system. We've really been focused on that. Since mid-2021, we've not moved forward with 19,000 registrations and we've sanctioned about 3,500 folks who were trying to get in and muck up the system. We really want to keep it clean to make sure there's room for new brands to emerge. 
What should IP owners do when faced with challenges in trademarking and copyrighting their IP? 
I think the number one challenge is for people to be aware of what a trademark and copyrighting are, and getting connected to all of the resources that are offered. A lot of times, somebody will start a business, and they'll come up with this great name, but they won't think to come to the U.S. PTO and register their trademark. Or they create something artistic, like a song or a book, and they don't think to copyright it. The number one challenge is to make sure people are connected with the resources so they know everything that's available. 
For example, we have a Patent and Trademark Resource Center at the LA County Library. We have those in-person resources, but you can also go to our website, USPTO.gov, where we have pro bono resources, or free legal resources. If you don't have the funding, want to get some quick advice, that's available. If you want to figure out what kind of IP you may have, we have an IP identifier. You answer a bunch of questions then we could tell you whether to copyright, trademark or patent. On our front page, we have a "new to IP" section. We're here to support everyone and there are so many resources available. 
What advice would you give to those just starting to build their IP? 
When we get out there and hear from entrepreneurs, they tell us stories about how they built their brand. Some people go all the way through and build a brand like Barbie, but you can actually stop at coming up with something that you can license to others. That transcends trademarks, copyrights and patents. I just was in a town outside of Boston, and a woman had developed a purse that had a flap to store shoes without getting all of the other stuff in your purse dirty. She came up with that great idea, worked with an online brand and started selling it. But then other people started ripping her off. Instead of just saying "no," she said, "Okay, you can do that, but you have to pay me." She was able to license it because she got the IP right. So now, she can just sit back, and whether she makes the products or somebody else does, she makes money.  Having that trademark, copyright or patent is critical to making sure that you're protecting what you're building, but even if you just want to scale it so everybody can make it, you're making money anyway.
Subscribe and receive the latest news from the industry Article
Join 62,000+ members. Yes, it's completely free.
You May Also Like
---