Cameras Rolling: What Does Hollywood's Future Film Slate Look Like?
Cameras Rolling: What Does Hollywood's Future Film Slate Look Like?
From upcoming debuts to virtual production, the movie industry is beginning to re-open in the face of national uncertainty.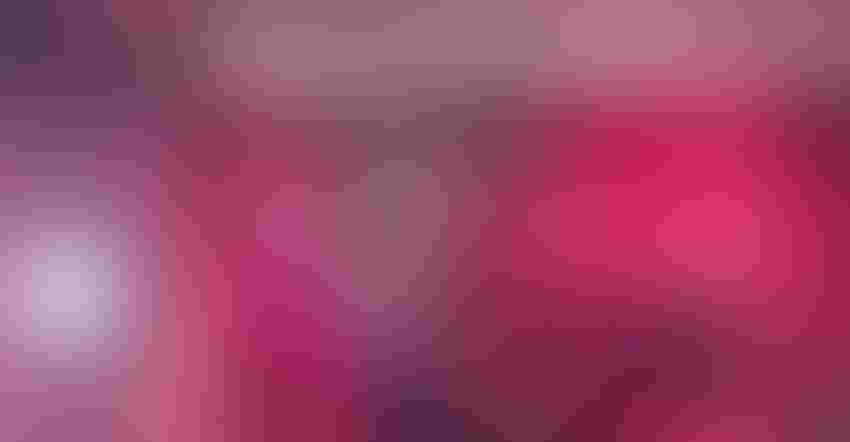 Theater closures and uncertainty surrounding the COVID-19 pandemic has had a profound knock-on effect for the movie industry. As films are pushed back and production is delayed, the traditionally set in stone film release calendar has gone topsy-turvy. The unknowns surrounding when movie theaters will re-open or cameras can get rolling again has left production houses at a standstill waiting to see what comes next. 
However, some five months after California's original lockdown order, inklings of a future are starting to illuminate abandoned silver screens. Studios are beginning to reexamine their theatrical calendars and production companies are beginning to utilize clever thinking to get cameras rolling again. 
'Tenant' Plants Flag to Be First Major Launch Post-Lockdown
Warner Bros. recently announced it would debut the Christopher Nolan sci-fi thriller "Tenant" in August internationally before rolling out the film in the States over Labor Day weekend. Variety reports that the film will first launch on Aug. 26 in 70 international territories, including Australia, Canada, Japan, Korea and the U.K. The phased launch will then come to the U.S. for a limited release about a week later. 
The fanned-out schedule for the film is a rarity for cinema as the U.S. is one of the highest-earning territories in the world. Of course, nearly everything about 2020 is a rarity. To that end, the "Tenant" announcement makes more sense when viewed through the lens of the COVID-19 pandemic. Countries seeing fewer cases of the coronavirus, or are more widely open, are getting first dips on showing the film. This plan of action will also most likely be how the film roles out stateside as U.S. areas seeing fewer cases will get the movie for Labor Day weekend proper. 
Many Studios Are Still Being Rightfully Cautious
Warner Bros. phased rollout for "Tenant" comes as other high-profile films are being put on ice until there's more clarity on the future. Last week, Disney announced that its live-action "Mulan" remake would be postponed indefinitely due to recent flare-ups in COVID-19 cases across global markets. The move was the fourth delay for the picture, which was supposed to debut in March.
Disney also wasn't the only studio to show caution with their movie release plans. Paramount also pushed back its 2020 blockbusters out a full year. "A Quiet Place Part 2" and "Top Gun: Maverick" were both pushed to 2021, according to a Variety report last week. Not to mention, Universal decided to launch "Troll World Tour" digitally during the theater closure. 
Premiere Delays Are Having A Knock-On Effect
Collectively, these delays are also occurring to films that are still shooting. Studios have stopped production on movies currently filming, and post-production work is being done via telecommuting to ensure cast and crew safety. 
While some films such as "Avatar 2" and "Jurassic World: Dominion" have restarted production, shooting while maintaining best practices is not without challenges. Deadline recently reported that new safety measures had increased the budget for the "Jurassic World" sequel by around $5 million. On-set doctors and frequent health checks have played a part in the additional cost of shooting, taking place in London, U.K.
Movies Turn to Video Game Tech During Slowdown
The unique challenges of working on films remotely was one of the critical topics of a recent Comic-Con@Home panel. The online "Remote Real Time: The Age of Virtual Production" panel highlighted the ways digital production houses were able to keep working on pre- and post-production elements during the in-person production shutdown. Panelist's underscored the role that digital platforms such as Epic Game's Unreal Engine has had on making movies from your home office.
"The difference between how video games are made and how movies are made, I think those lines are getting quite blurred, says Kristin Turnipseed, lead visualization artist, Halon Entertainment during the panel. "Obviously, Unreal Engine was built as a game engine, [but] we've worked alongside Epic to utilize it in a very cinematic way."
The Unreal Engine has to date been used to create CG effects for cinematic projects such as "The Mandalorian" and "Rogue One." It can be used as a technology to help scout locations using virtual reality or turn a soundstage into a far-off galaxy. The potential of the gaming engine for movies is so profound that Sony invested $250 million in Epic in part to leverage the tech in realms outside of just gaming. 
Learning Lessons During Strange Times 
The power of the Unreal Engine, along with the creative thinking in terms of film rollouts and safety precautions on-set, will hopefully continue to be part of significant considerations even after the pandemic. While the challenges of 2020 have been hard on everyone, big players in the film space can hopefully take lessons learned during this time to heart. Whenever things do get back to normal, the skills and tactics learned today can still be implemented moving forward.  
Subscribe and receive the latest news from the industry Article
Join 62,000+ members. Yes, it's completely free.
You May Also Like
---