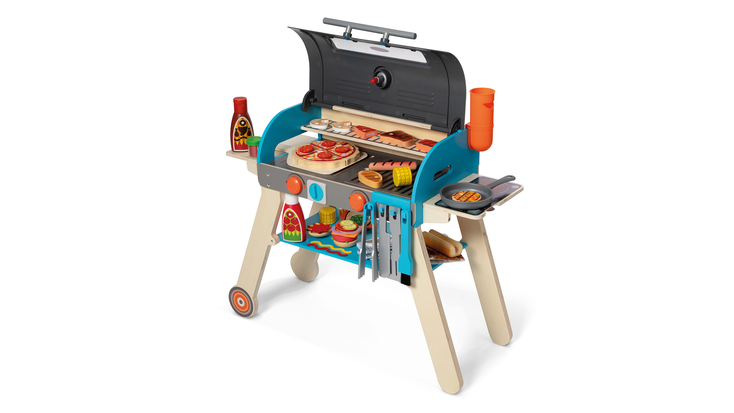 Deluxe Grill & Pizza Oven.
Melissa & Doug
It's no secret that kids have plenty of access to screens on a daily basis. According to a study by the Center for Disease Control (CDC), kids ages 8-10
in front of a screen. Keep in mind that this screen time doesn't include time spent in front of a screen for homework or during school hours. 
In a world filled with immersive video games like "Fortnite," "Minecraft" and more,
has remained steadfast in its commitment to making toys screen free. (It's even more interesting to consider this when Melissa & Doug originally started as a home video company.) The last time License Global caught up with the toy brand was in 2021, at the height of the COVID-19 pandemic, when kids were getting more screen time than ever. 
But even as the pandemic raged on, Melissa & Doug
to create a line of licensed toys based on "PAW Patrol" and "Blue's Clues & You!" The agreement marked a significant milestone for the company, and things have only
gotten better since then. 
"Since
, Melissa & Doug has expanded our offerings for children ages 0-2 years," says Sofia Dumery, senior vice president, design, Melissa & Doug. "After speaking with parents, caregivers and educators, we realized there was a real void for toys that support the developmental growth of infants and toddlers. As a leader in this space, this was something we wanted to address – so we launched our infant/toddler line in August 2022 that encourages skill-building through open-ended play and engaging play patterns. We firmly believe in the power of play for all ages and recognize our responsibility to create products that provide families with the resources to make the most out of playtime."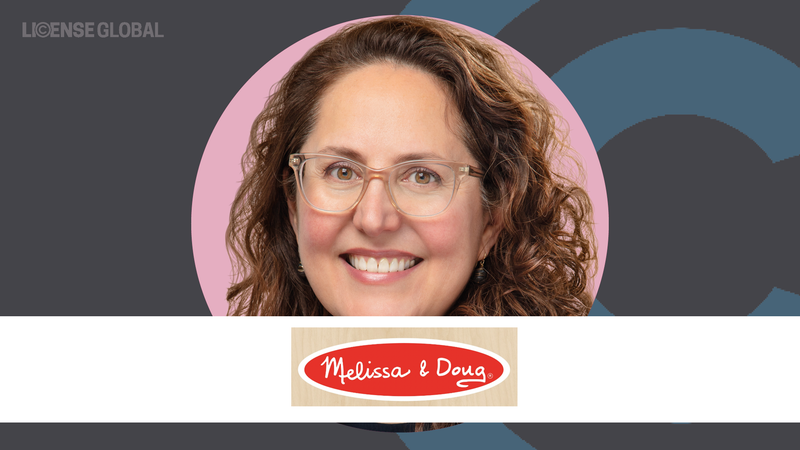 Open-ended play is a cornerstone of the Melissa & Doug brand. 
"We believe passionately in championing the benefits of kid-powered play, which builds open-minded thinking and flexibility," says Dumery. "As we develop toys, we avoid toys with a singular, linear play pattern and build our toys keeping in mind that the best toys are not limited in prescriptive; they are jumping-off points, able to inspire wonder and discovery. A focus on childhood development through play runs through every Melissa & Doug toy. We include enough details that kids can discover different ways of playing, so it keeps them engaged for longer periods of time and in ways that expand the life of the toy." 
Melissa & Doug has paired their screen-free movement with a place where consumers would be hard pressed to find a screen: a national park. Created with "adventure in mind," the nine product collection with National Parks features landmarks, animal and plant identifications as well as fun facts in both English and Spanish. Continuing the expansion into Spanish-language toys could prove beneficial for Melissa & Doug. According to the U.S. Census,
15% of kids in K-12 in the U.S. speak Spanish at home
.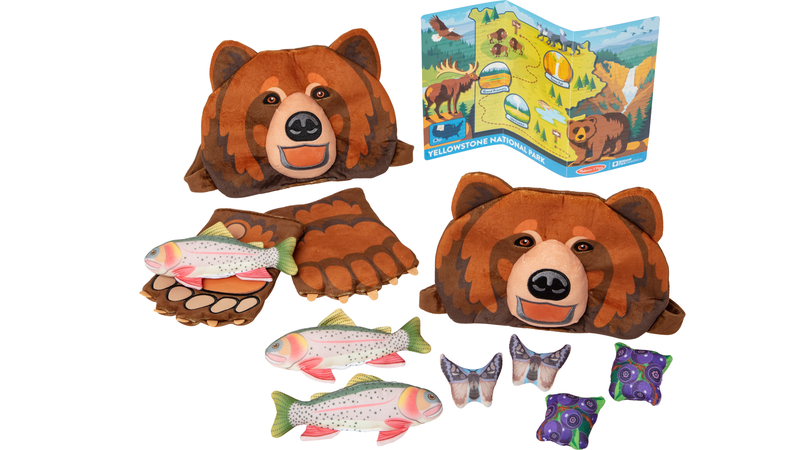 National Parks Foundation Grizzly Bear Game.
"The vast scale of the national parks can be overwhelming for kids to understand, so we studied what aspects of the parks would be most interesting to kids, and we ended up focusing on connecting through animals, a tried and tested theme, as well as a big part of the national parks' appeal," says Dumery. "We are reaching a larger audience by tapping into a renewed interest in travel and exploring the outdoors, and we're building an early connection to the national parks and the National Park Foundation's mission to protect them for present and future generations." 
Melissa & Doug has also been cooking up something new – literally. A hallmark of the brand has always been pretend play that incorporates actions that kids may see adults do, such as cooking. 
"Our Cool Scoops Ice Creamery and Deluxe Grill & Pizza Oven are our two new food-focused pretend play sets we've created as part of our ongoing commitment to kid-powered play," says Dumery. "Each product was created with a few things in mind. Kids love food! And they love imitating grown-up roles and actions as a way of exploring the world around them. We include important realistic details – such as a thermometer that indicates when food is "done" when a child presses it into a piece of play food, and a soft-serve ice cream dispenser – that bring the 'wow' factor."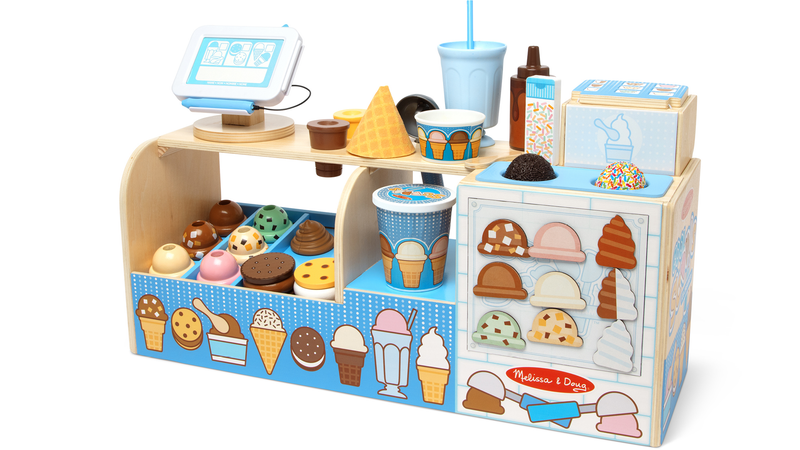 Cool Scoops Ice Creamery.
As the pandemic wanes and life returns to "normal," Dumery says parents will be looking to make the most of their time with their children.
"We've also seen an increased desire for screen-free and purpose-driven toys for children," says Dumery. "Families are going back to basics, limiting screen time for little ones in a world full of technology. As a result, we'll begin to see more toys meant to inspire imagination and family connections rather than distract children from boredom. Post pandemic, parents are emphasizing tools to strengthen the emotional health in their children. Pretend play is a great way to promote social-emotional development by offering children a safe space to explore their feelings." 
Above all, Melissa & Doug is continuing to look out for both kids and parents. 
"Parents are also continuing to consume products from brands that have similar values, such as sustainability," says Dumery. "These are all areas where Melissa & Doug thrives and really stands apart from our competitors. Our classic and new wooden toys – like Cool Scoops Ice Creamery or Work & Play Desktop – really fulfill these desires for parents, and we can't wait to share what's in the pipeline."
Read more about:
Subscribe and receive the latest news from the industry.
Join 62,000+ members. Yes, it's completely free.
You May Also Like
Loading..