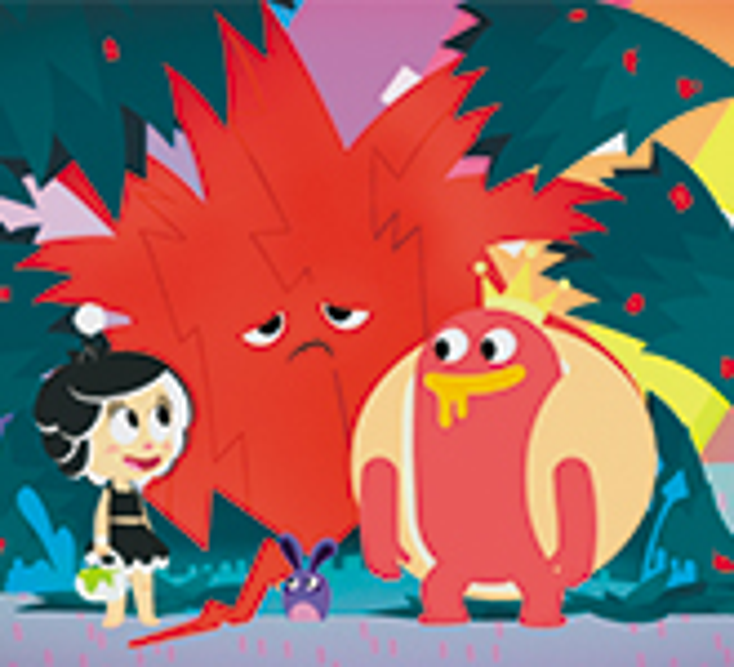 Hasbro, the No. 6 Global Licensor reporting $6.2 billion in retail sales of licesned products, is making a major commitment to establish "Hanazuki" as its next franchise.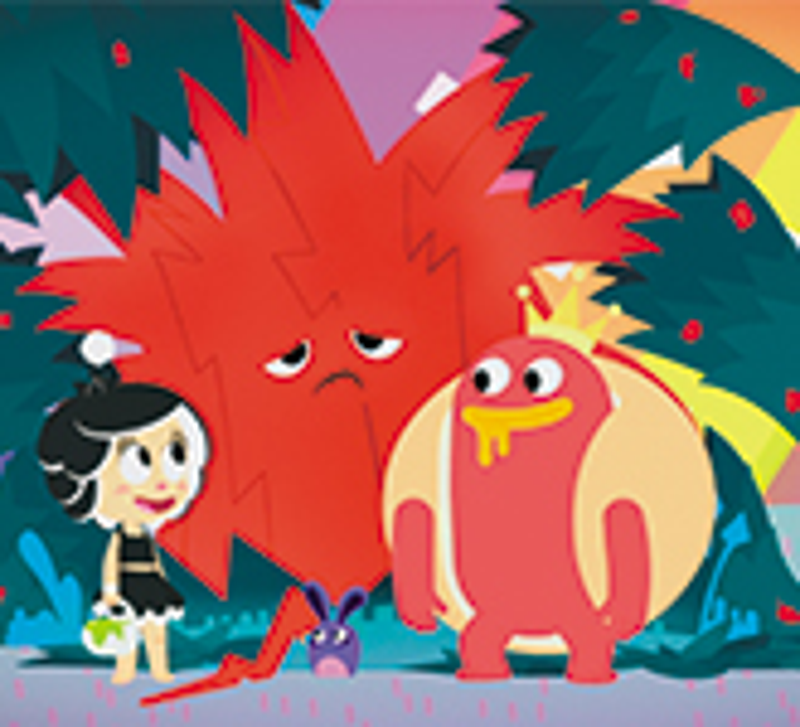 Since its involvement with the world of "Hanazuki," which began in 2011, Hasbro has made a major commitment and investment to establish the Dutch-influenced property as its newest girl's lifestyle franchise. It joins other well-established brands such as My Little Pony, Transformers and Littlest Pet Shop as an integral part of the company's portfolio and, more importantly, as a key potential driver of future growth.
Hasbro has grown consistently as a global licensor, reporting $6.2 billion in retail sales of licensed merchandise in 2016 and ranking No. 6 on the exclusive Top 150 Global Licensors report, published annually by
License Global
. To put the long-term potential of "Hanazuki" in financial perspective, consider that My Little Pony generated more than $1.2 billion in retail sales last year.
With "Hanazuki," Hasbro has taken a very different
approach to market launch, utilizing a digital strategy versus the more traditional and perhaps more challenging approach (and certainly a longer development cycle) of linear television and film. While Hasbro has experienced tremendous success building its Transformers franchise more traditionally on the big screen (a fifth installment debuts in June), as well as My Little Pony, which will make its movie debut in October, "Hanazuki" was able to launch in January with nine digital episodes on YouTube and nine more episodes in March, and debuted on the "YouTube Kids" app in April. An additional nine more episodes will be released later this year.
In addition, the consumer products rollout across multiple categories is launching simultaneously this year beginning in June through 2018 with various fashion and jewelry collections, comic books, toys and exclusive retail partnerships and promotions.
For "Hanazuki," which Hasbro first began previewing for its licensee and retail partners during Licensing Expo 2016, the most important factor is the property's incredibly rich world and storytelling prowess. The series follows the adventures and many moods of a girl named Hanazuki, who has gifted powers that she uses to save the galaxy. As Hanazuki explores her lunar world, she meets various characters including bunny-like creatures called Hemkas, a sleepy moon child known as Little Dreamer who delivers daily treasures, the self-appointed sheriff of Hanazuki's moon, Dazzlessence Jones, who sparkles and shines while making sure law and order is preserved, and the Sleepy Unicorn.
The animated digital series, which is produced by Hasbro Studios in collaboration with Titmouse Studios, features 27 11-minute episodes, 18 of which have already released on the Hasbro YouTube page and in the "YouTube Kids" app.
Amsterdam artists Niko Stumpo and Hanneke Metselaar created the original characters for "Hanazuki," which in turn inspired Hasbro to develop the property.
"We couldn't be happier that our beloved 'Hanazuki' inspired Hasbro to further develop the colorful cast of characters and create such a unique and dynamic new world full of surprises and magical mayhem," says Stumpo and Metselaar. "It's been incredible to see Hasbro evolve the 'Hanazuki' brand into so much more through vibrant storytelling, toys and beyond."
"We fell in love with this property from the moment we saw it," says Simon Waters, senior vice president, consumer products, Hasbro. "It was so differentiated from anything else in the market, and it was unique enough in terms of story that we knew intuitively there was something special there. We looked at insights about tweens, and we realized that there is nothing in the marketplace that speaks to her (and his) attitude the way 'Hanazuki' does. It's the perfect platform of creativity, insight, fun and adventure in the moment."
While "Hanazuki" is still very much in the early phases of its launch, Waters believes that the series has translated to engagement very rapidly.
"Story and engagement first," he emphasizes, "which is something Hasbro has always said it wanted to do, and we are doing it with 'Hanazuki.'"
"We're leading with stories, because stories are key these days," adds Meghan McCarthy, head of storytelling for Hasbro's girls' brands. "And we're meeting [tweens] where she is 11 hours a week: on the web. 'Hanazuki' offers a different dynamic, visual aesthetic and characters that were just waiting to be built out. We are creating a unique mythology based on quirky characters in which moods are a superpower and it's important to express how you feel."
With a total of 300 minutes of entertainment and 27 episodes, "Hanazuki" has released 18 episodes since January, has established a presence in 17 markets and 10 languages and has amassed a significant audience with more than 110 million views and counting, according to Andrea Hopelain, vice president, marketing and global marketing strategy for "Hanazuki," Hasbro.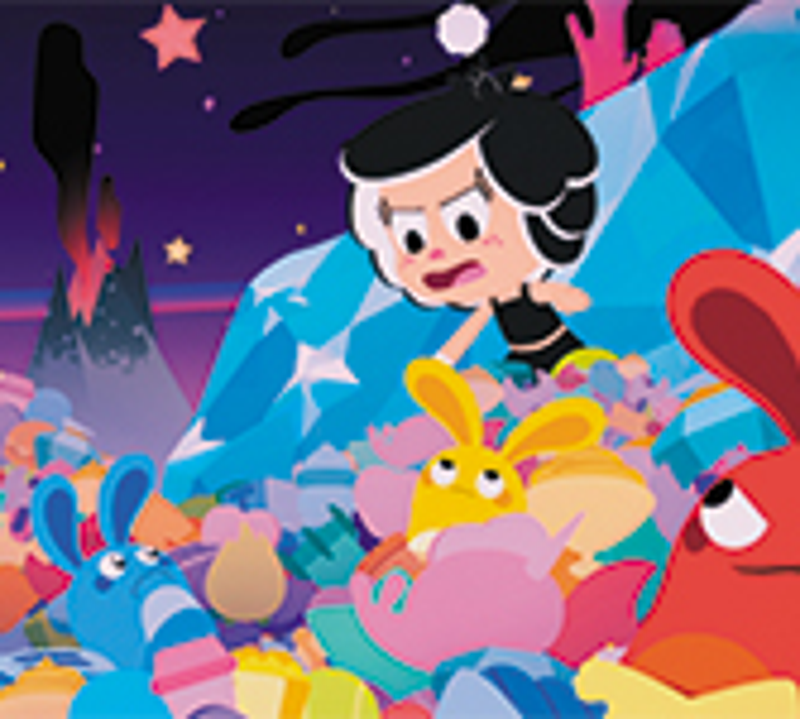 Hasbro will roll out an extensive collection of consumer products over the next year beginning in June at select retailers and nationwide in August featuring more than 175 collectible treasures and figures, plush items and a Bluetooth-enabled and app-connected wearable that allows kids to share and express their moods. This summer, Hasbro will also debut apparel, leggings, backpacks, jewelry, publishing and collectibles based on the surprise element in each story.
In addition, Hopelain says Hasbro is planning several launch partnerships with top retailers around the globe beginning in June that will include store signage, in-store events and short-form content that will be distributed by each retailer across their own channels.
"We are taking some of the editorial from 'Hanazuki' and the Hemkas–wacky, silly and unpredictable characters–which allows us to be quite irreverent in what we are doing in our product development. But we are still evaluating which characters resonate," says Waters. "We have taken a complete cross-category approach so that everything we create has a shred of consistency that is true to the franchise.
"While each Hasbro franchise has its own methodology as to how we roll it out, the reality is that 'story first' is how we have evolved as a company and everything rolls from that," adds Waters. "The difference here is in terms of speed and that we are seeing consumers adapt much faster. Traditional broadcast has evolved as consumers have become more digitally savvy, and that's the reason we chose YouTube for this platform to launch. Fan engagement is happening much quicker and satisfying consumer needs sooner rather later is definitely the right thing to do."
Waters says that initially "Hanazuki" has a female lead, but he believes it absolutely has boy appeal in the same way My Little Pony has broadened its audience over the years.
Another key component of the "Hanazuki" property is leveraging and expanding its digital platforms to build its audience and further engage fans, according to Victor Lee, vice president, digital marketing, Hasbro.
With the first episode already totaling more than 3.5 million views, Hasbro was quick to release the "Hanazuki" app in April. The app allows fans to explore their moods and feelings and engage with the actual stories from the series. It also gives free access to all episodes, as well as various digital stickers.
"The app allows fans to get more involved with the world and with the product, and it allows fans the opportunity to take the world of 'Hanazuki' and put it in their pocket," says Lee.
"Hanazuki" also launched on Instagram this spring and will expand to other social media platforms later in the year.
Publishing is one of Hasbro's strongest categories across all of its franchises, and it will be a key part of the "Hanazuki" rollout, according to Michael Kelly, senior director, global publishing, Hasbro, who has been working on the story development for the past several years.
The "Hanazuki" publishing strategy will begin this year with IDW comics and graphic novels; and Abbot Books is producing a guidebook to the world of Hanazuki, which will be released in November, and then continue more aggressively in 2018 with middle grade chapter books.
The initial approach will be to publish books based on the existing series stories, with original content coming next year.
"It's always important that we reinforce the original story and build upon that world like we have done for Transformers and My Little Pony," says Kelly. "We plan to stay with the core age group and maybe trade up a little as we are looking at guidance journals and other interactive storytelling, plus coloring and activities that the more sophisticated younger kids will enjoy as well."
Kelly says that a magazine and additional story books are also being developed in several European territories, as well.
"When I look at our storytelling opportunities over the next few years, the character is so strong, unique and perky that I believe the sky's the limit for what we can do with 'Hanazuki,'" says Kelly.
Last year, Hasbro president John Frascotti, told License Global: "We have evolved from selling toys on shelf to building franchises and experiences with an underlying message."
"Hanazuki" is not only the perfect example of Frascotti's message, but also the company's overall strategy that "just scratches the surface of what's possible," he says.
"We want our audiences to have a deep love for the characters and stories and build the mythology, we want to establish 'Hanazuki' as a lifestyle brand, we want to own the idea and brand that celebrates colorful expression and we want to build the Hanazukian audience," says Hopelain.
It's a safe bet not only to believe that Hasbro has other properties in development but also to draw comparisons between "Hanazuki" and well-established Hasbro franchises in terms of consumer products, multi-platform content, location-based entertainment and the like. As this new franchise grows, it can easily leverage the synergies and best practices of the company's other properties. And what this means is a huge upside growth potential and a strong future for Hasbro and the new world it is creating.
Read more about:
Subscribe and receive the latest news from the industry.
Join 62,000+ members. Yes, it's completely free.
You May Also Like
Loading..