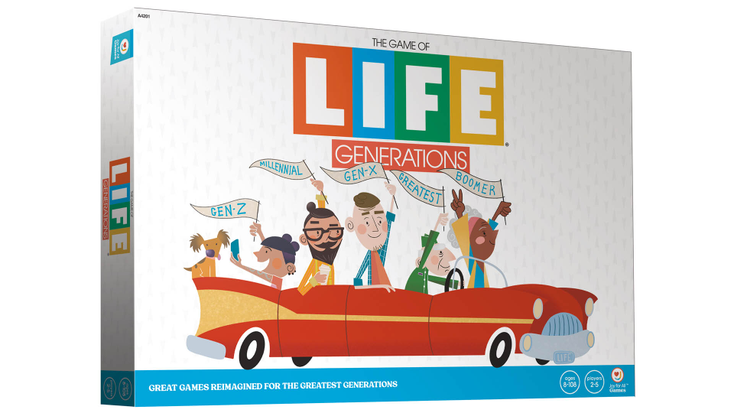 In February,
Ageless Innovation had been tapped by 
to create new gaming experiences specifically for older adults and their families. Now Ageless Innovation has announced it will reimagine three classic board games made by the global branded entertainment leader, including The Game of Life, Scrabble and Trivial Pursuit. The partnership marks Hasbro's first licensee focused on creating play experiences for older adults. The games will feature easy-to-grasp pieces, easy-to-read content and intergenerational storylines.
Ageless Innovation designed the time-honored games to meet the needs and interests of aging loved ones, and to encourage intergenerational play among families.
Building off Ageless Innovation's knowledge in creating play experiences for older adults, combined with Hasbro's gaming expertise, the widely established properties will be updated to feature age-inclusive components, such as easy-to-grasp game pieces, increased font size and trivia and
references that cater to players of all ages.
The Game of Life Generations invites players to "pick a generation and play!" The newly imagined version features the Greatest Generation, baby boomers, Generation X, millennials and Generation Z. Players travel a life path infused with humorous cultural and lifestyle references and experiences unique to each generation.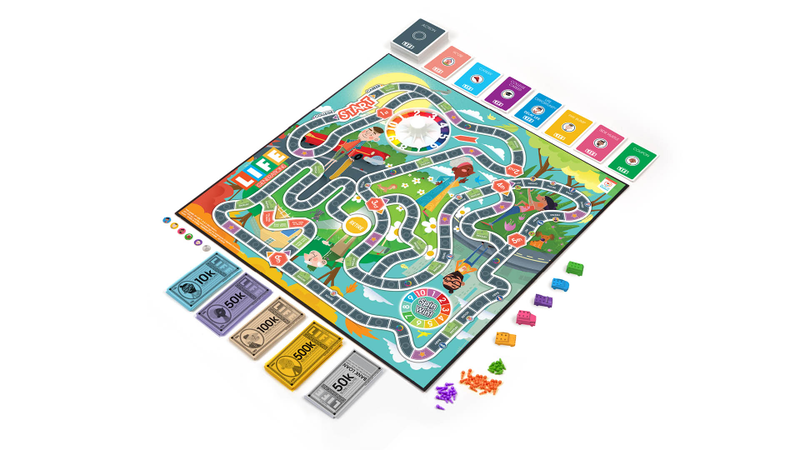 Game of Life board, Hasbro
Scrabble Bingo includes 3-Games-in-1, with two new ways to play,Scrabble Bingo and Scrabble Pass, plus Classic Scrabble. Most notable is the introduction of new easy-to-grasp tiles, specially designed to be easier to handle and see during play.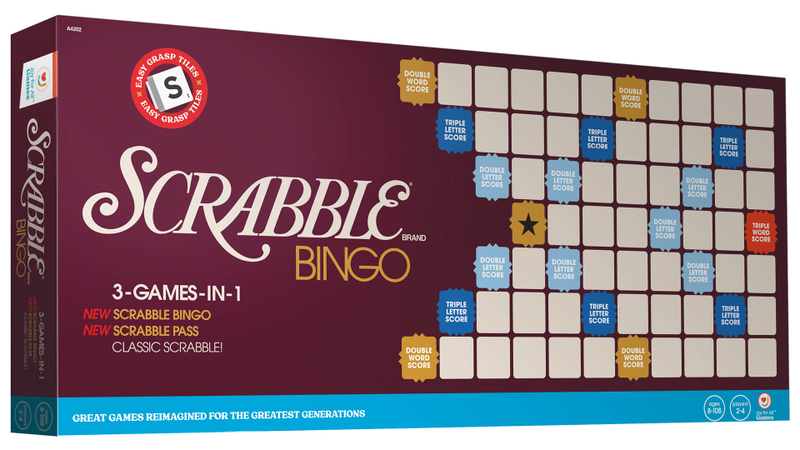 Scrabble Bingo box, Hasbro
Trivial Pursuit Generations features generation-specific trivia. Using the six traditional categories, 1,500 new questions are segmented by the Greatest Generation, baby boomers, Generation X, millennials, and Generation Z. An additional deck is dedicated to personal trivia where players bond over sharing personal memories in an interactive twist.
"At Ageless Innovation, we strive each day to find new ways to bring joy to older adults and their families, and our partnership with Hasbro represents a breakthrough that promotes inclusion and accessibility in games at a mainstream scale," says Ted Fischer, co-founder and chief executive officer, Ageless Innovation.
"Our ongoing mission at Hasbro is to innovate our classic gaming brands and create unique experiences that bring joy to every member of the family, whether building on the memories of older adults or introducing new ways to play for the youngest members," says Jess Richardson, vice president, global toys and games, licensed consumer products, Hasbro. "By reimagining our beloved properties alongside Ageless Innovation, we're able to ensure that older adults can continue to be part of the fun of and create new intergenerational memories that will be cherished."
The Game of Life Generations, Scrabble Bingo and Trivial Pursuit Generations are available for pre-sale on JoyForAll.com; the games will be available for purchase via most major retailers and distributed through select Healthcare partners in June.
Subscribe and receive the latest news from the industry.
Join 62,000+ members. Yes, it's completely free.
You May Also Like
Loading..